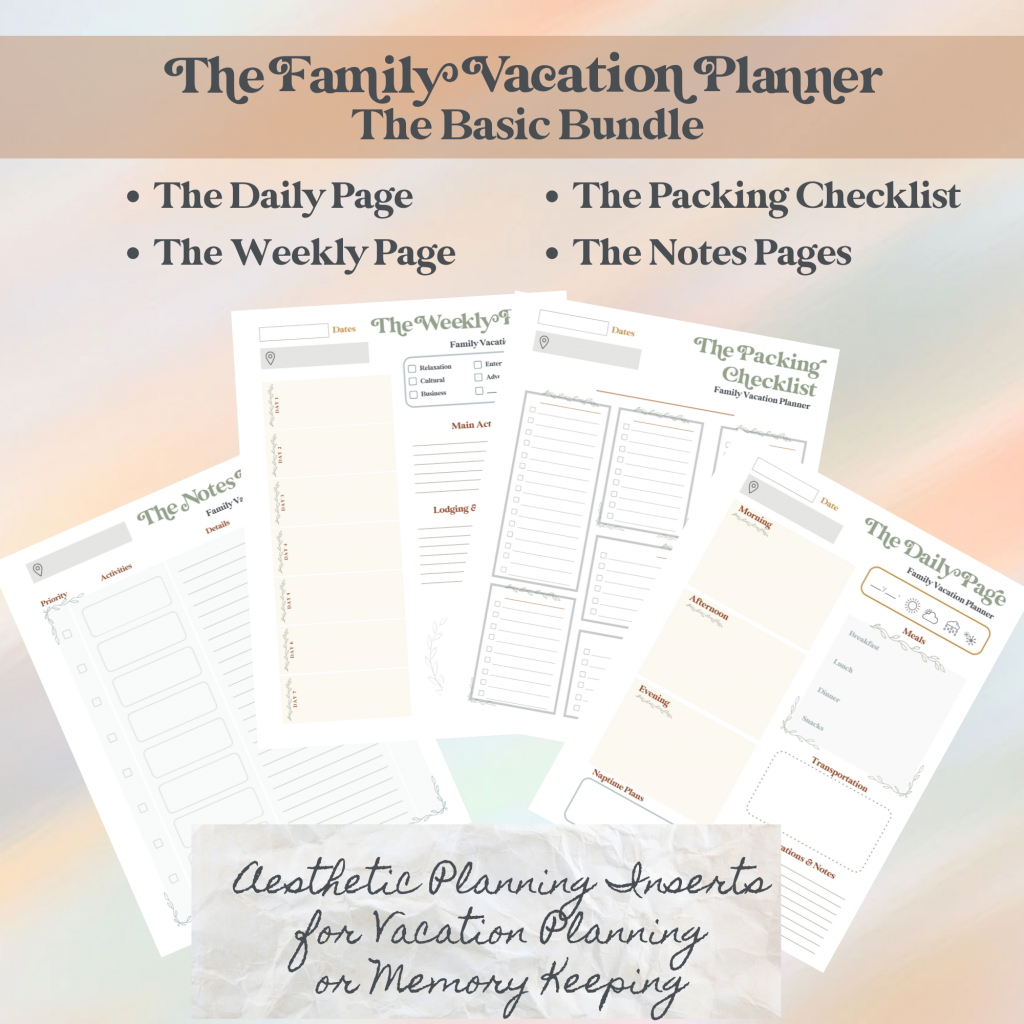 I'm excited to share that today I launched my Etsy shop, Everyday Accounts Design! I've always wanted to find a way to "beautify" my travel planning process and share it with others, so after over a year of thinking over the details, consulting with others, writing lots of lists, struggling with health issues, and maybe dragging my feet in the dirt a little too long (*cough cough*), I finally have a shop! You can visit it here!
It is my hope that my family vacation planning bundles, templates, and resources encourage young families to dream up travel plans together that are organized, realistic, and exciting. I have a small planner bundle available now, as well as individual listings for each page within the bundle. Coming soon there will be more themes, more templates, larger planner bundles, and resources to help get your young children involved in the travel planning process.
These pages can be used used digitally on a tablet, or they can be printed out. I like to think they are pretty enough to keep as part of a travel memory scrapbook as well!
I hope that you love my current offerings and that some of you are able to use these resources to dream up your family vacations this summer!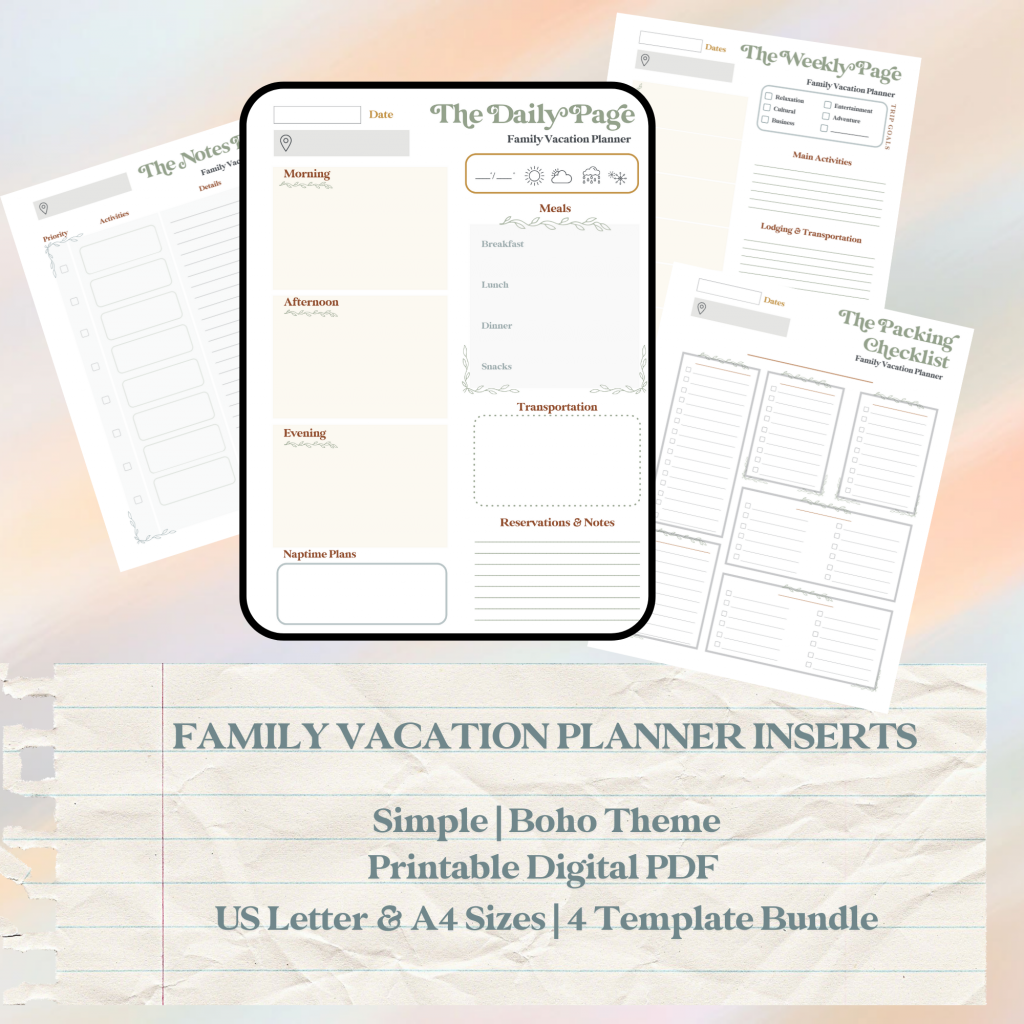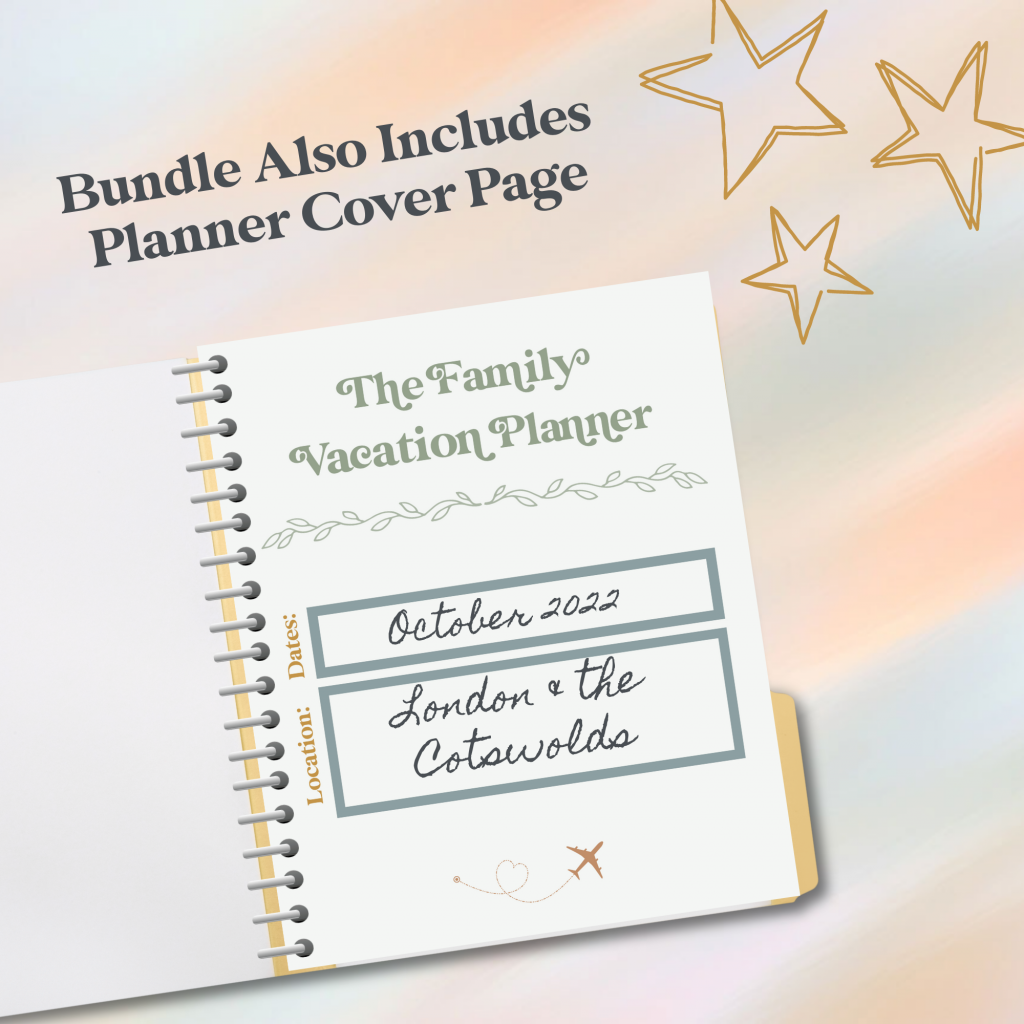 {Thanks for reading! Want to know a little more about me? I'm a mama of two in the Austin, TX area, learning how to balance motherhood, side projects, and an invisible disability (PPPD) while also trying to get back in the swing of regular family travel. When I'm not exploring my home city with my husband Daniel and little boys Carson and Caden or curled up with a good book, I'm probably either out on a playdate with my sons or planning, packing for, traveling to, or daydreaming about our next adventure. After all, my travel mug collection is never complete. If you have wanderlust too, be sure to follow me on Instagram (and InstaStories!), Pinterest, and Facebook, or subscribe to my blog!}