Our weekend kicked off with a fun dinner and game night at our friends' (Kaitlin and Erik) apartment. I baked and brought a lemon cake recipe that I've been eyeing all summer. We played Ticket to Ride: Europe Edition. And somehow, even though I'm by far the least strategic in our group, I won (with significant help from Kaitlin)…. We had a blast!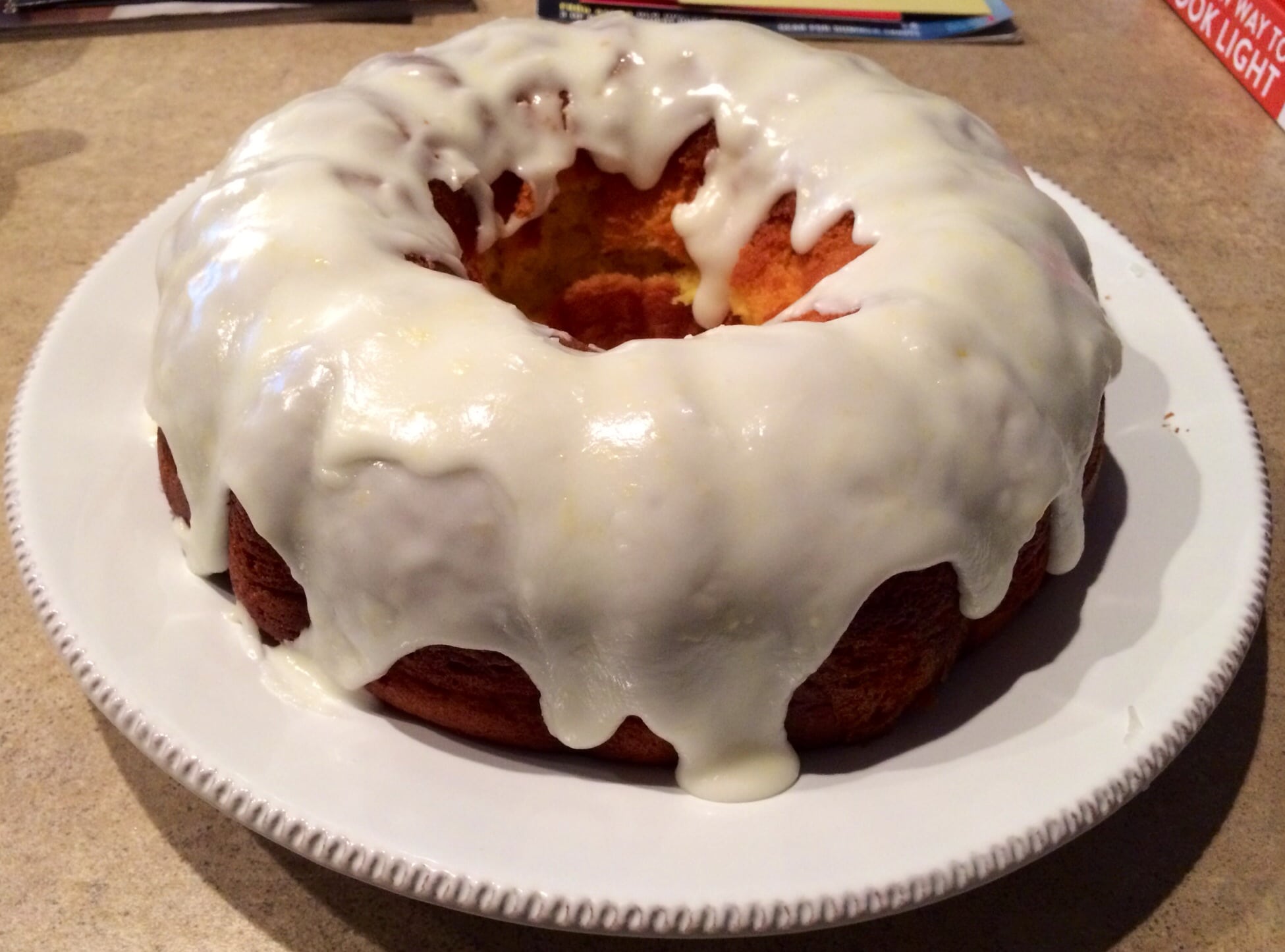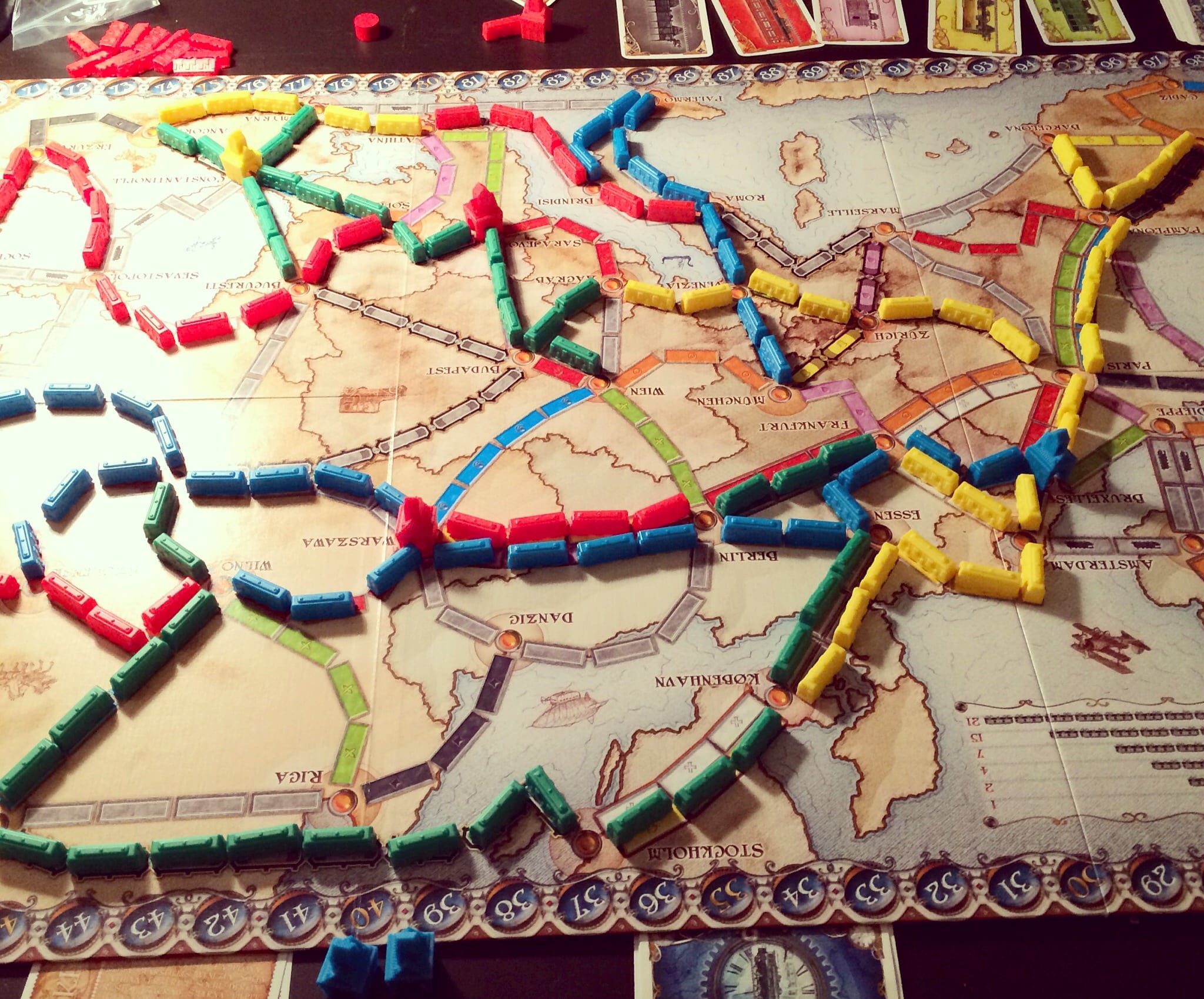 Saturday we had a friend over for brunch – breakfast casserole from out Cooking Light cookbook and pancakes! We have tons of leftovers. It was great to catch up with Lauren! After running to the mall to pick up a few things, we had date night! We went to a restaurant we had been wanting to try in Old Town Alexandria (Jackson 20). The atmosphere was great, but the food is not quite as good as we expected. We did enjoy it, but it was expensive for what we got. Our cobbler dessert was fantastic though! It was really nice to go out on a Saturday date night!
Today we went to church, and now we are parked at Barnes & Noble. Daniel is working on freelance projects, and I'm blogging and reading.
Currently… 
Reading   Paper Towns by John Green. Well, I haven't started it, but it is next on my list. I've got a fun list of books I'd like to read  before the end of the year. Maybe I'll share that on the blog soon. Also, I'm reading blogs to catch up on my favorites in my blog feed.
Writing  a few travel blogs posts. I wrote a post on our Starbucks travel mug collection last week which was basically like a walk down memory lane. It re-inspired me to continue writing travel posts.
Listening  to The Four Seasons music playing in Barnes & Noble. It is taking me right back to my trip to Galveston, TX with my sisters when we saw the Jersey Boys movie together. I really enjoyed that movie and would love to re-watch it with Daniel.
Thinking  about Moses, our sponsored child in Uganda. We sponsor him through Compassion International. Moses is growing so quickly! I hope that we will visit him one day.
Smelling  my Starbucks coffee from the Barnes & Noble cafe
Hoping  to make myself go to BodyPump this afternoon at 4:30pm. But given that I'm supposed to be joining three different friends in that class along with Daniel, I think the accountability will give me no choice but to go!
Wearing  the coziest maxi dress ever from Nordstrom. It seriously feels like I'm wearing a night gown, and I have been living in it all weekend. No, I don't have affiliate links – I just want to show you the dress!
Loving  the scent of the new coconut shampoo we picked up this afternoon at CVS
Wanting  to get outside and enjoy the beautiful weather. Maybe we will take a walk this evening before dinner.
Needing  to tone down on the desserts! I did some baking last week (see lemon cake above), so we have leftovers from that. I can't seem to stop snacking on that delicious cake!
Feeling  inspired. That's what working in a bookstore with a hot cup of coffee will do to me!
Clicking  Instagram, Bloglovin, emails, etc.
This post is for the TSC blog link up at siddathornton. Share yours and link it up!
Click here to see all of my The Sunday Currently posts.