Happy Sunday! The Sunday Currently started as a fabulous link-up hosted by one of my favorite bloggers. Sadly, the link-up came to an end, but I continue to post TSC posts in order to share a weekend recap and a glimpse into my Sunday. [UPDATE: Since I wrote this post, I found out that another blogger who loves TSC (Kristin over at Challenge Accepted) has picked up hosting the link-up! I'm exciting to continue on with her.]
I was fairly quiet in the blog world this past week. My week was so full of work that I didn't feel I had enough content to even write a Scenes From the Week post, so I skipped it altogether. I'm hoping to pick back up with my content this week even though work will still be taking over my life for the next two weeks. Also, my Bloglovin' feed is overflowing with great posts that I want to read and comment on, but I'm not even sure where to start! What do you do whenever your feed is full, and you still want to read everything? Anyway, onto my weekend recap….
Friday was date night! We had an early dinner at the new Bonefish Grill location that opened in our area. We actually have had a gift card lying around that we got for Christmas TWO YEARS AGO waiting until we could go to a Bonefish Grill, and it conveniently came to us instead. 🙂 We really enjoyed the food – there are lots of delicious options on the menu I'd like to go back and try some time.
After dinner, we went to the movies to see The Giver. We both enjoyed it. Surprisingly, I have never read the book. I had hoped to read it before we saw it in theaters, but that just didn't work out. So, I think I was a little bit confused by some things in the movie because I haven't read the book, but overall, I do recommend the movie.
Saturday morning and early afternoon I worked from home while occasionally taking a break to organize and clean out our linen closet.  Then Daniel and I went back to our favorite local cafe, Cafe Caturra, for a late lunch. I was really craving their oven-baked mac and cheese, so that's exactly what I got! Afterward, we headed over to our church's Saturday night service.
Today has been a gloriously relaxing day. Daniel and I woke up and forced ourselves to go to a morning BodyPump class, and then we came home and had pancakes and eggs for an at-home brunch.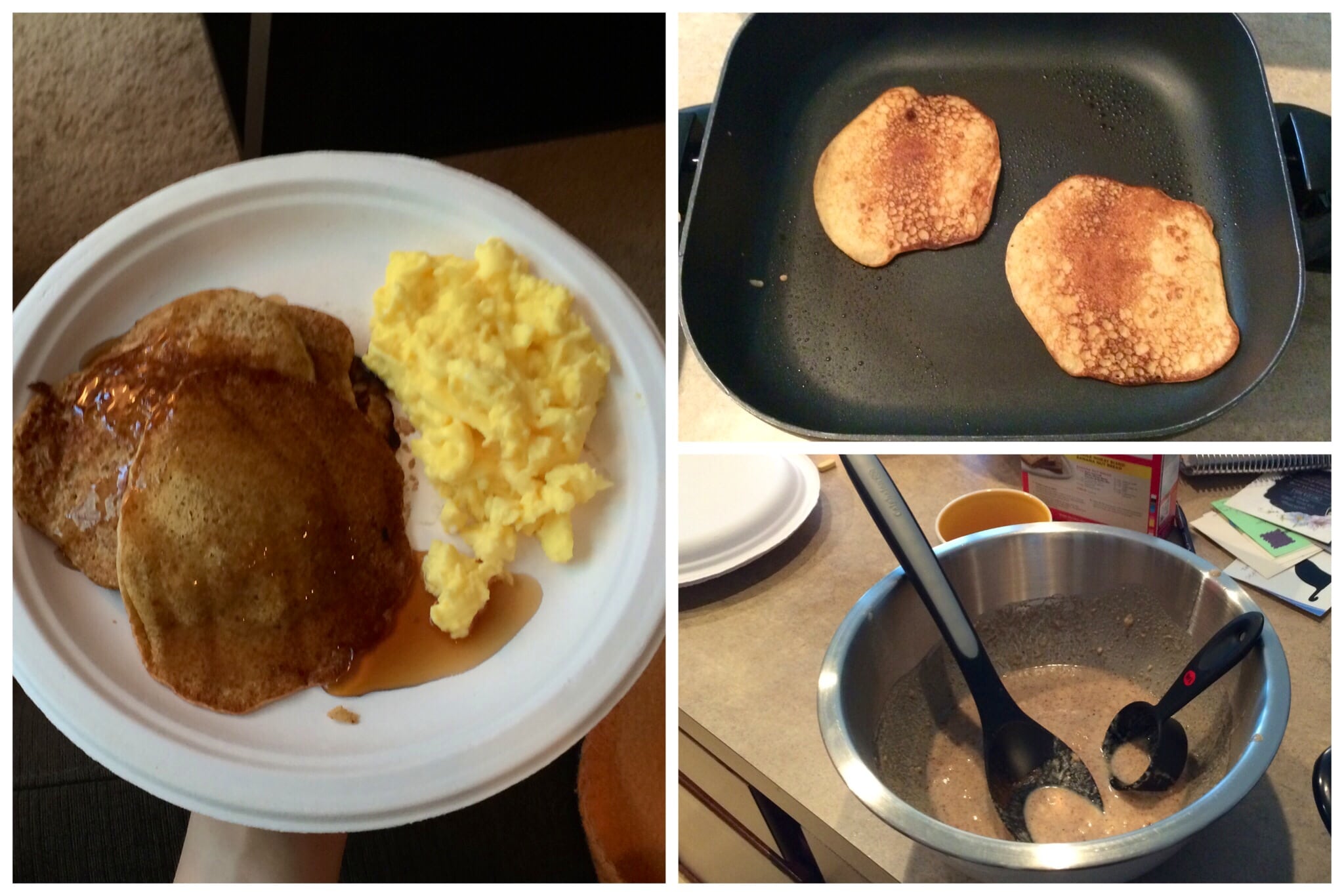 We watched some more Homeland, and then I did some reading before going to Barnes and Noble to get some blogging done (with one really great magazine and stuffed pretzel break pictured below).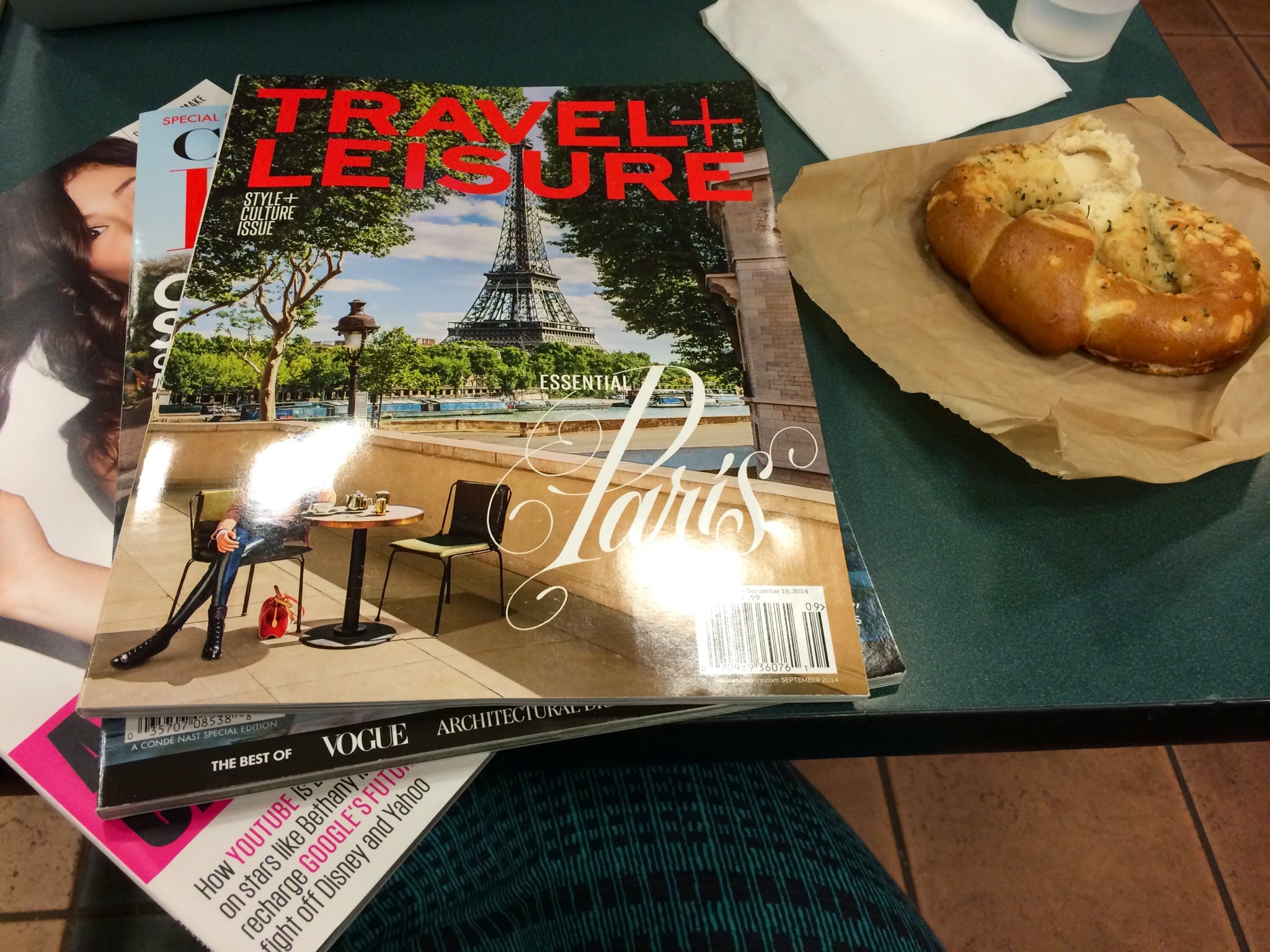 Next we drove into DC to meet our small group for dinner at a local Mexican cafe! It was a good time with great friends. Now, I'm going to do my new Sunday night routine – a face mask and painting my nails. And, no, I don't get tomorrow off along with most of the rest of America, but I won't wallow in self-pity for too long. 🙂
Currently… 
Reading   not any book in particular. I'm thinking I might check out The Selection series next. Have any of you read it?
Writing  blog posts and travel plans for the Fall/early Winter
Listening  to Homeland on TV. We are zooming through Season 3!
Thinking  that I wish I could be with my family in Waco, TX now enjoying the opening weekend of the new Baylor stadium
Smelling  our Peach Cilantro candle! Even though it is marketed as a summer candle, peaches remind me of early Fall for some reason. And, I'm so so so excited for Fall.
Hoping  for a peaceful, productive week. And motivation to keep up with my workout routine.
Wearing  comfy shorts and a t-shirt. I'm ready for a cozy evening in as this rainstorm begins.
Loving  Saul in Homeland. He is so fatherly and cool and sweet at the same time! Mandy Patinkin is such a great actor.
Wanting  my favorite evening treat
Needing  more hours in the day. There are so many things I want to do in each day, and it's just not possible.
Feeling  pretty darn good. I'm definitely blessed.
Clicking  Instagram, Bloglovin', Pinterest. All my usual social media favorites.
Have a great week!
View the rest of my The Sunday Currently posts here.
[Linking up with The Sunday Currently, Coast to Coast, Currently, Week's End, and Weekending.]