Today I'm joining the rest of the blogging community by posting about the changing of the seasons. I thought it would be fun to share some of my fall decorations.  We don't have too many, but I have really enjoyed collecting a few new things each year. One day I hope to have a huge collection of fall items to display around my home! The only two times of the year that I do much seasonal decorating are fall and Christmas, so it is really special to me when fall rolls around and it's time to spice up the apartment!
Like many other people around this time of year, I have a thing for pumpkins. Pumpkin decorations around my apartment make me very happy! Top Left: My real pumpkins on the window sill. Top Right: Tree candle holder from Pier 1. Bottom Left: Pumpkin Bath & Body Work fragrance plug. Bottom Right: Another Pier 1 goody – a pumpkin-shaped candle holder.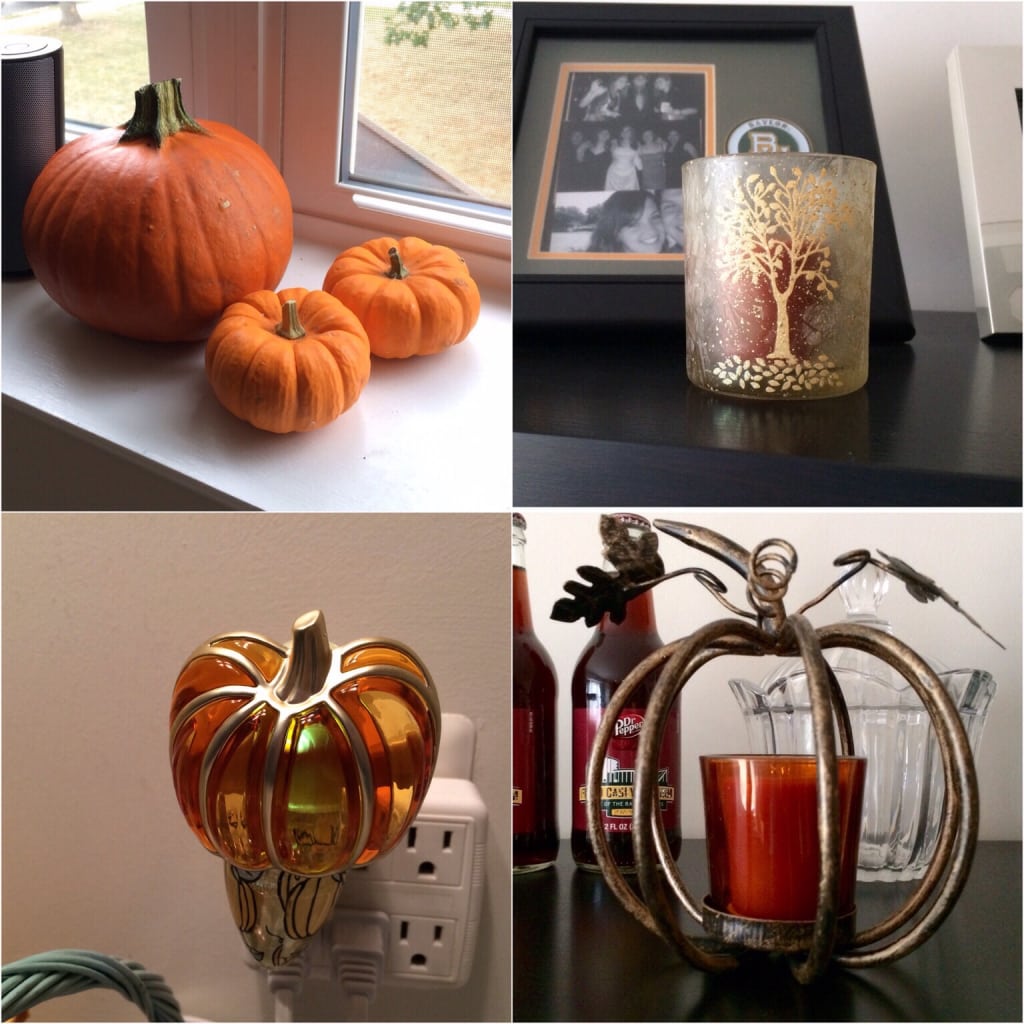 Bath & Body Works has so many yummy fall scents right now, so I stocked up. I just want to point out that the Pumpkin Latte & Marshmallow Comfort body spray may have a strange name, but it smells magnificent! More like vanilla than pumpkin.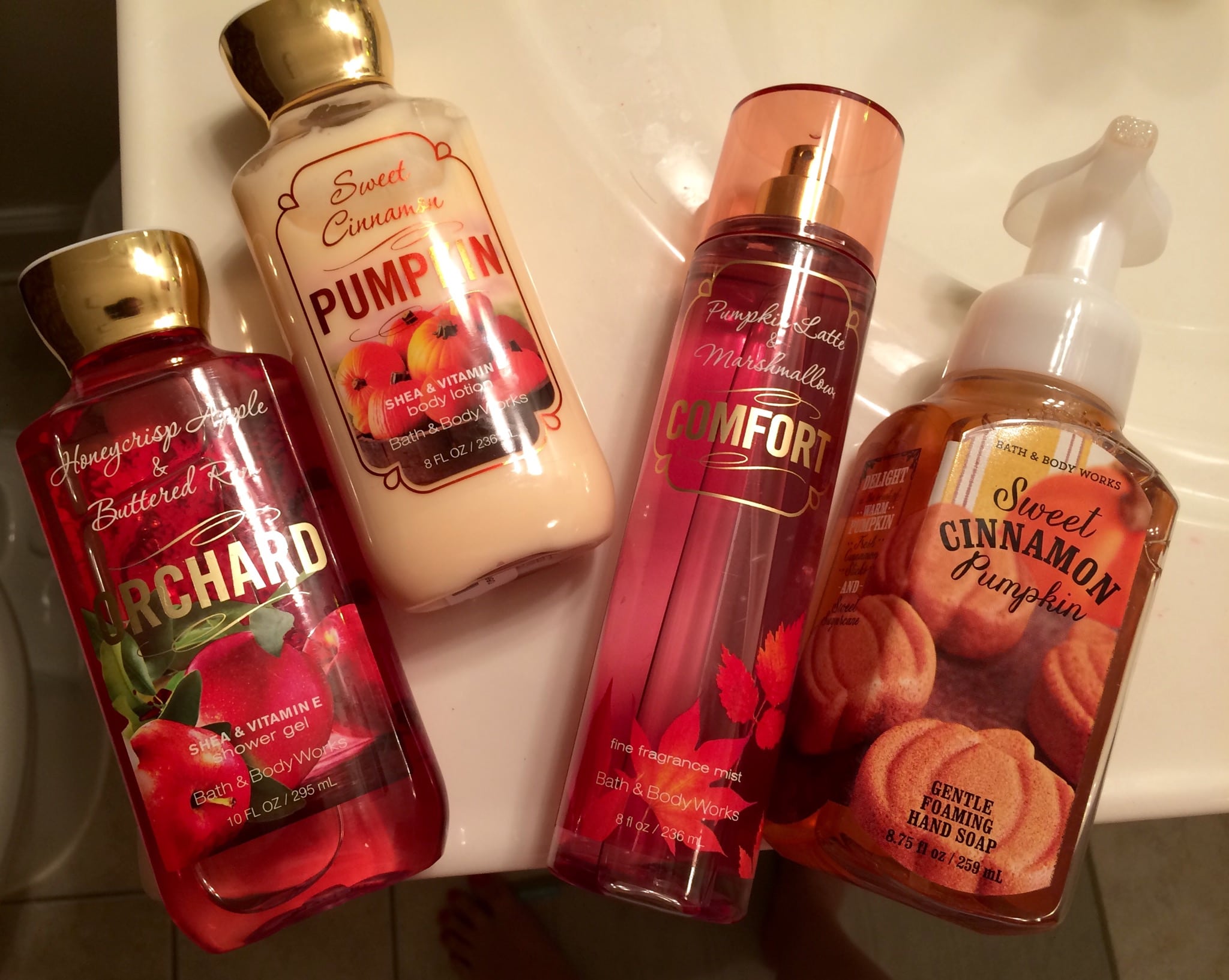 We picked up this cute fall tree decorative pillow at Pier 1.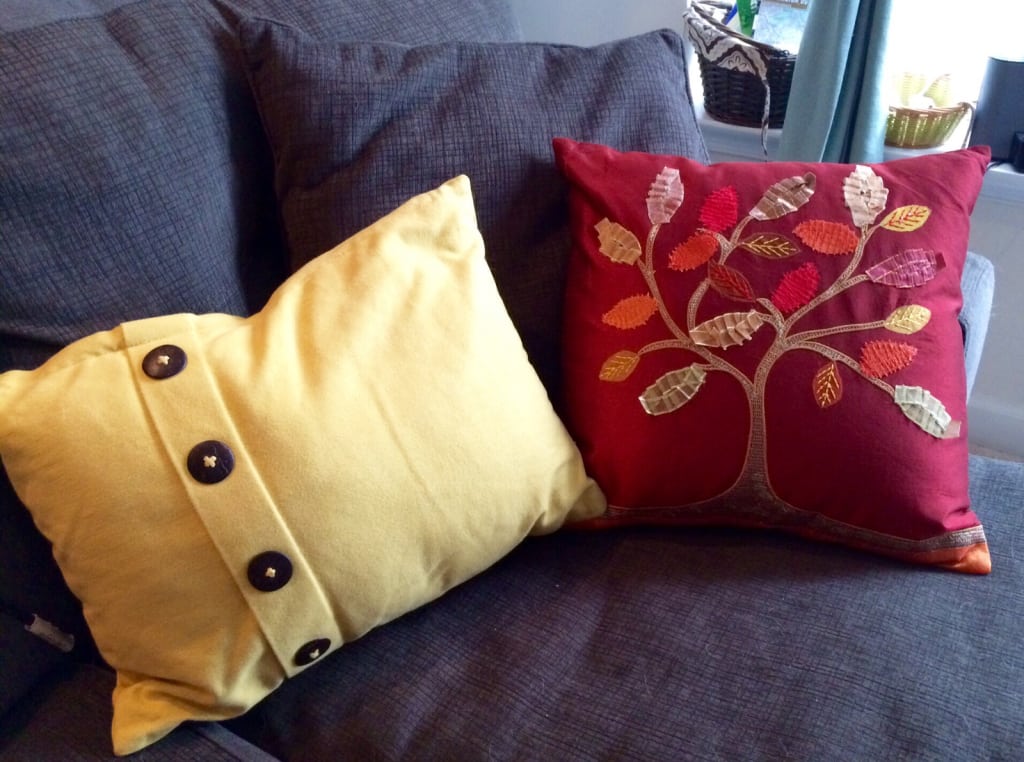 I love getting new candles each season!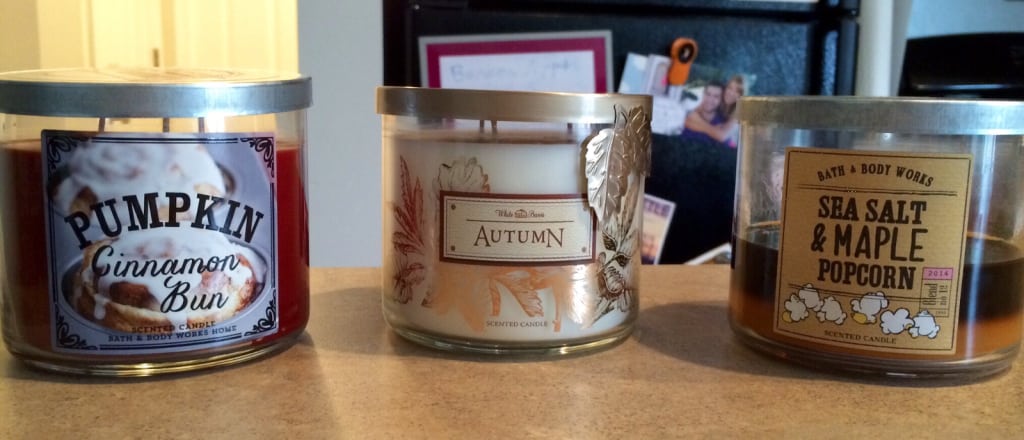 I got these decorative towels at Target last year. Excuse the wrinkles.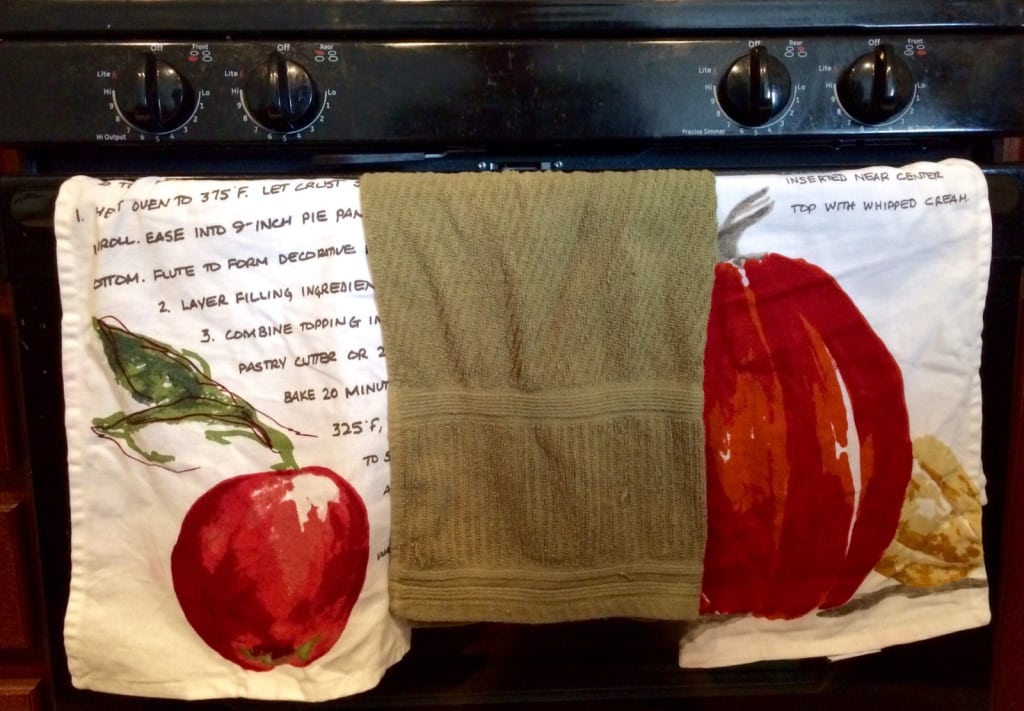 Finally, here are two candles I got from Pier 1 last year, and the delicious-smelling fall potpourri is from Pier 1 this year.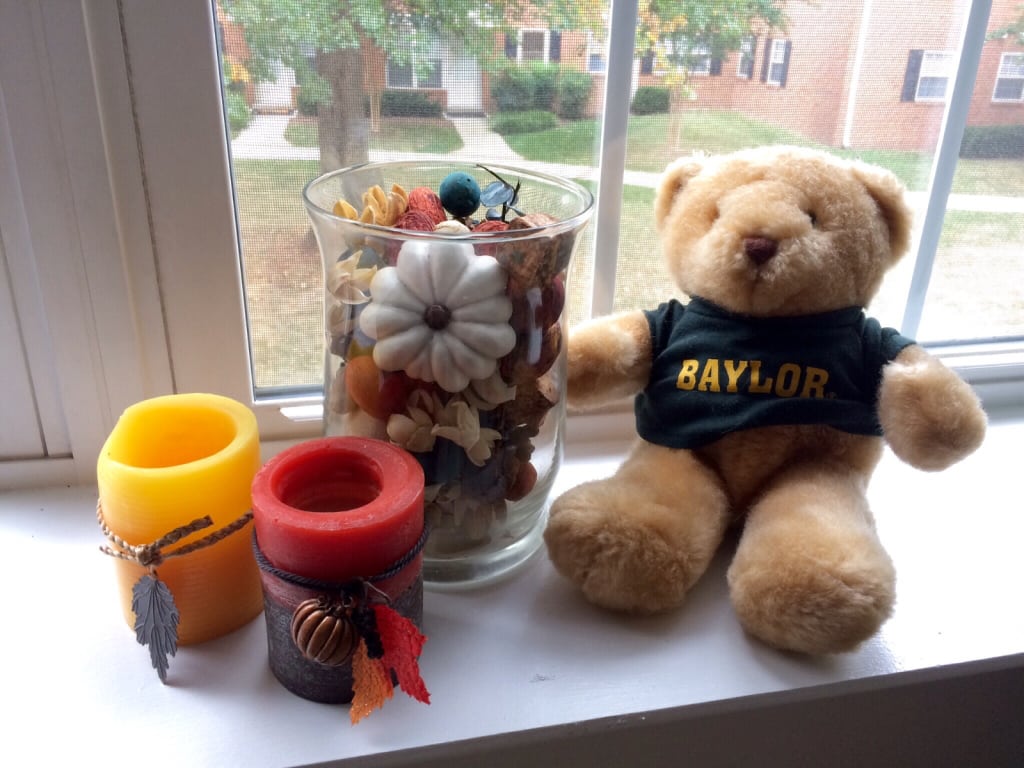 FYI Pier 1 and Bath & Body Works did not ask me to write this post. I just genuinely really love both of those places. 🙂
[Linking up with Treasure Tromp.]