Happy Friday! Welcome to my Scenes From the Week series. In these posts I share the highlights from my week – from memorable events to the small things that made me smile.
I have been MIA from my blog for a little while now – taking a "break" from posting for a longer amount of time than I ever have since I first started my blog last November. Somehow, through the craziness of job, I had been able to keep up with regular posting…..until this busy season. This one was crazy on a whole other level. This one required sitting at my computer at the office for 15-18 hours several days in a row (including last weekend). There was hardly any time for me to eat three meals and hug my husband hello, so I definitely did not have time to write posts. This is why I should be pre-writing some posts – for times like these. But I'm terrible at that. Maybe now I will have learned my lesson and can get a few posts pre-written.
But I'm back! And I am so excited. So, here is a glimpse into my past week:
Sunday
Sunday was September 14th, the day before my work deadline. I woke up and worked from home straight through until 2:30am. That morning Daniel made me pancakes. 🙂 Later he went out and brought back Mexican food. And after that he brought me a pumpkin spice latte. He is the sweetest!
Monday
Daniel drove me to work because I was too tired to drive myself. I push through the day, finished everything that was due, and then: FREEDOM!!! I was done with fall busy season. What a relief…. I could not make it to my work's celebration happy hour because I was too tired. I went home, put something quick together for dinner, and went straight to bed.
Tuesday
I took Tuesday off from work. This was basically the ultimate lazy day. I slept later than I have slept in a long time, binge-watched my favorite YouTubers, and slept some more. I had plans to get through my horribly backed-up blog feed, but I was too intimidated by it. When Daniel go home, I finally ventured out of the apartment. We went to Pier 1 to pick up some fall goodies to decorate the apartment with (see picture below). Then we went to Barnes & Noble to look at travel magazines and talk about upcoming plans.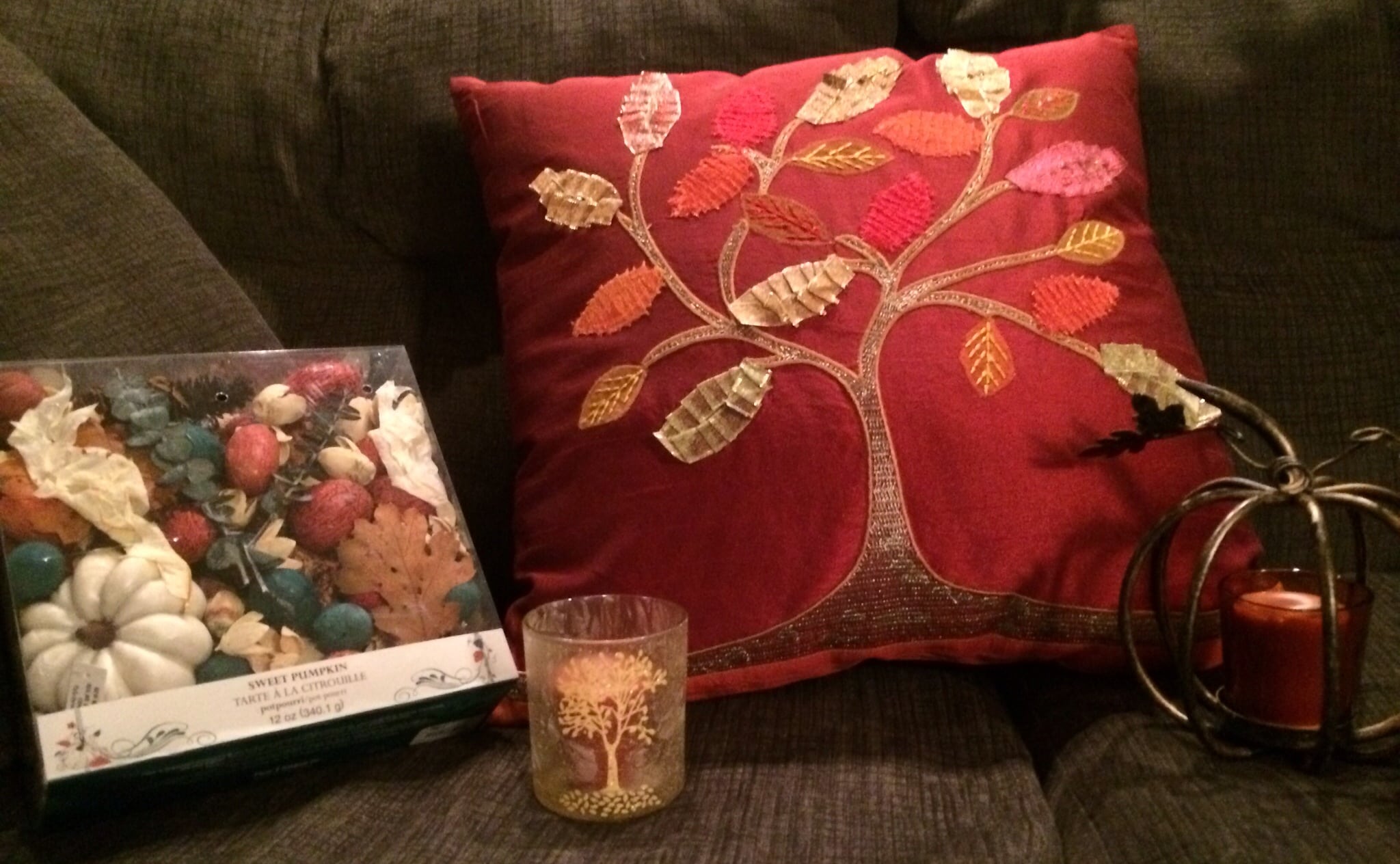 When we got home, we started the Netflix series The Killing. I had been hesitant to start this series because it sounds scary, but once we started, I realized it was perfect for me! It is basically a murder mystery drama, and it is so well-done. Several people had recommended it to me (including Crystal from Dreams, etc.!), and I'm so glad they did.
Wednesday
I also took Wednesday off. Tuesday was my lazy day off, so I made Wednesday my productive day off. After a doctor appointment in the morning, I did a lot of cleaning around the apartment, ran several errands, did some online shopping, and ran to the dry cleaner with a huge pile of work clothes. I started feeling pretty sick in the afternoon (probably just the long hours at the office catching up to me), but I was fine in time to leave for my friend's birthday celebration at a rooftop bar in Arlington. It was fun to catch up with friends and co-workers that evening.
Thursday
Yesterday I went into the office to work on a couple of things. I had a leisurely lunch with two of my good friends at Uno's. I had not had deep dish pizza in a very long time, so it was especially delicious! I left work early, and then Daniel and I had soup and salad for dinner. Daniel made us a couple of homemade pumpkin spice lattes (see picture below). We watched a couple more episodes of The Killing and then, after dozing off for a while on the couch, went to bed.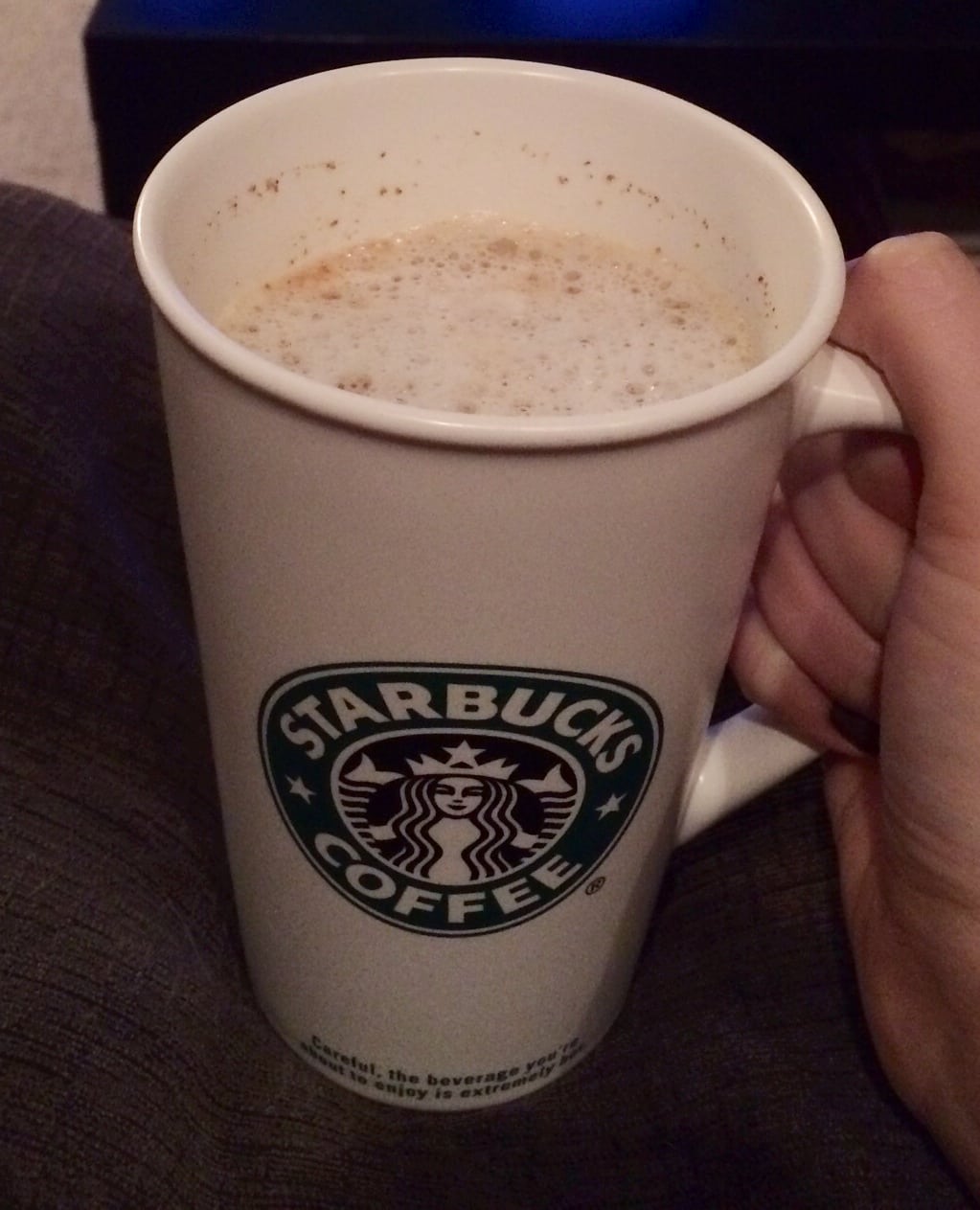 How was your week?
[Linking up with Daily Diaries and Social Saturday.]