I've decided to separate my weekend re-caps into a different series from the The Sunday Currently. I think that The Sunday Currently is intended to be a glimpse into one moment, so grouping that with a re-cap of my whole weekend just didn't seem natural. I'm not too sure how much longer I will be doing TSC since it seems to have faded away. I skipped this week, but I think that I will continue to participate for at least a few more weeks because I'm not quite ready to part with it yet!
This weekend we had a fabulous time with Daniel's parents and two of his aunts! The four of them came to visit, tour a little around DC, and participate in the DC's Walk to End Alzheimers. Daniel's grandmother ("Abuela") has Alzheimer's, so it was really special for his mom and her two sisters to get together to walk for their mom along with us. Here are pictures from the weekend….
When everyone first arrived, we took them to Daniel's favorite local restaurant: Nando's!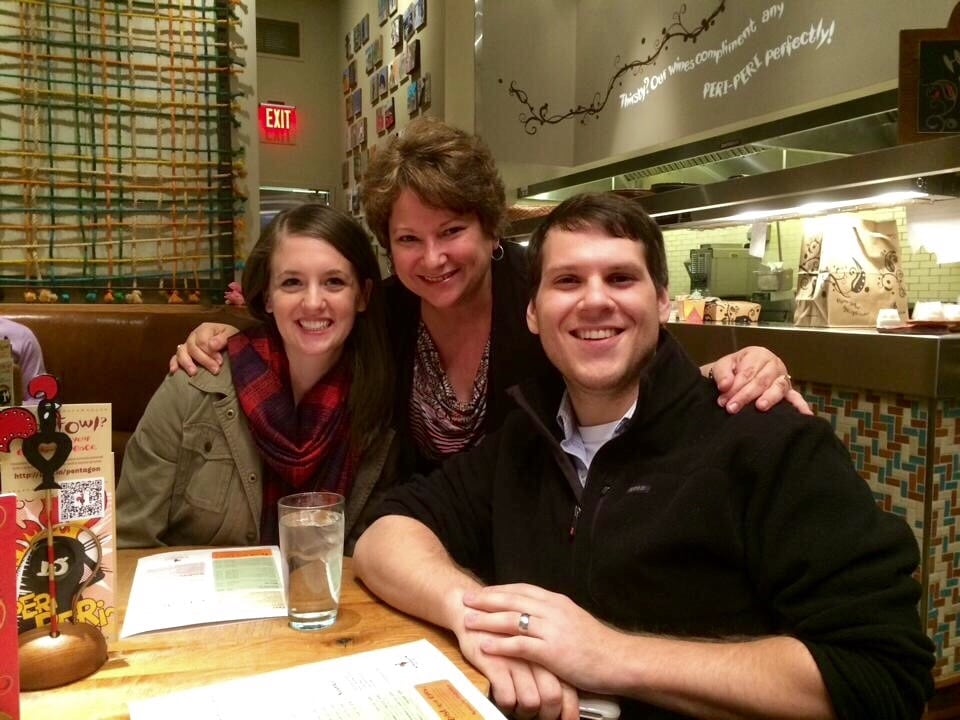 Saturday morning Daniel ran to DC Doughnuts to grab the deliciousness pictured below. They were even better than they look!!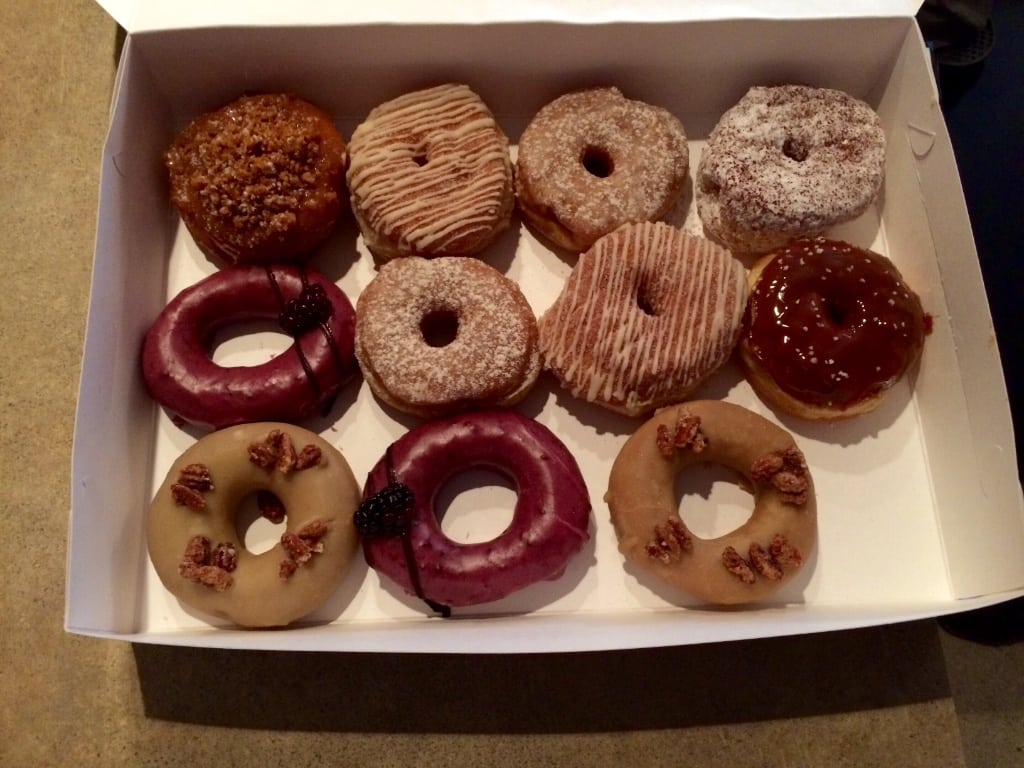 After donuts, it was time for the Alzheimer's Walk in DC. We all wore necklaces made of "yo-yos", little fabric circles that Abuela enjoys sewing to pass the time. The different colors of the flowers we are holding in the picture below represented who each walk attendee was walking for; we mostly had yellow which represented supporting someone still alive with Alzheimers.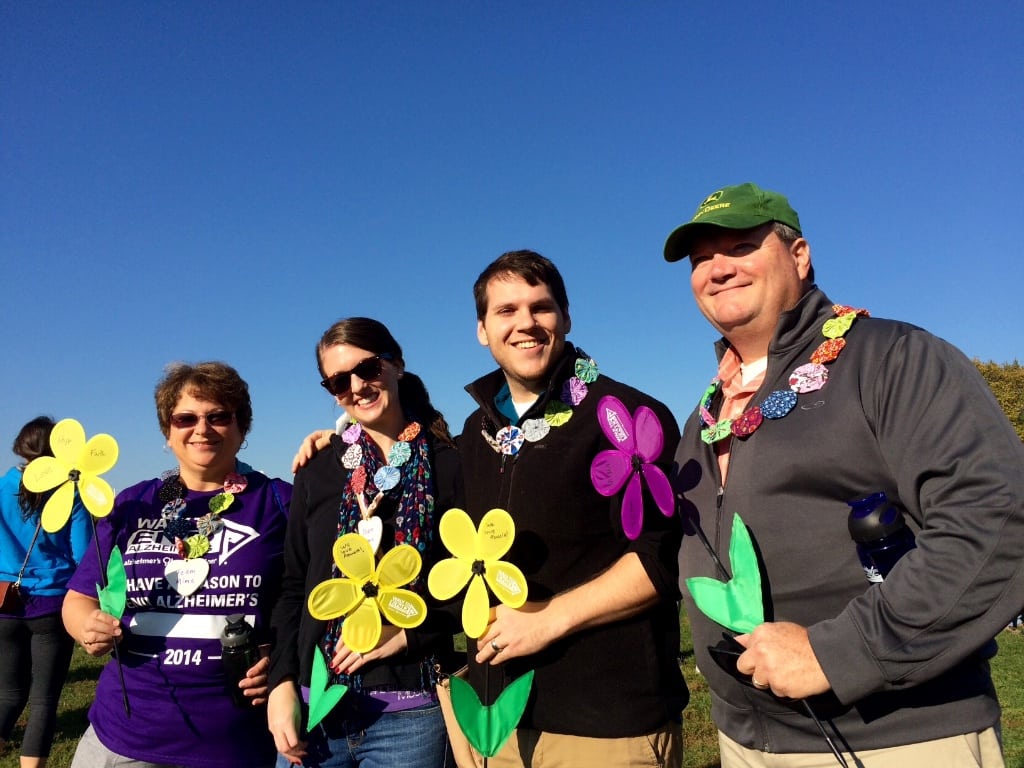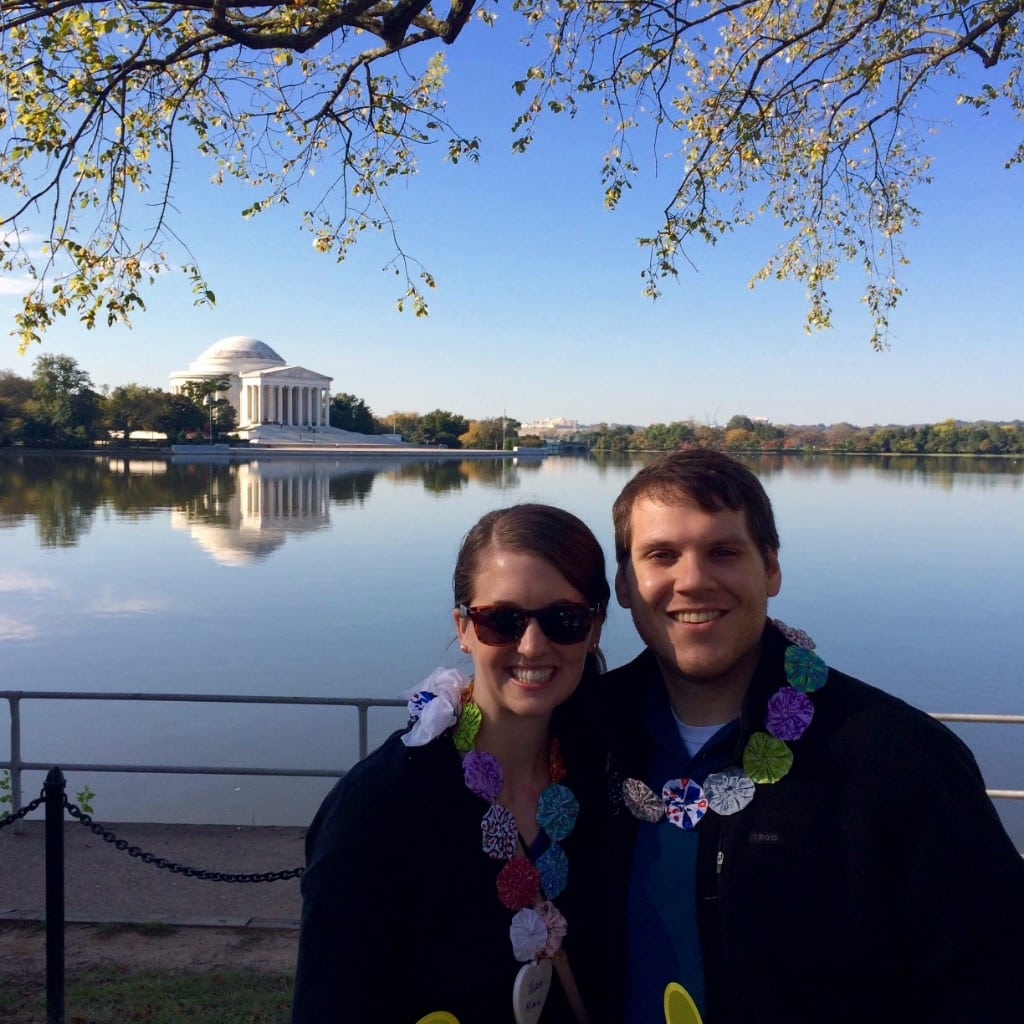 We all planted our flowers at the end of the 5k. I thought they were quite pretty!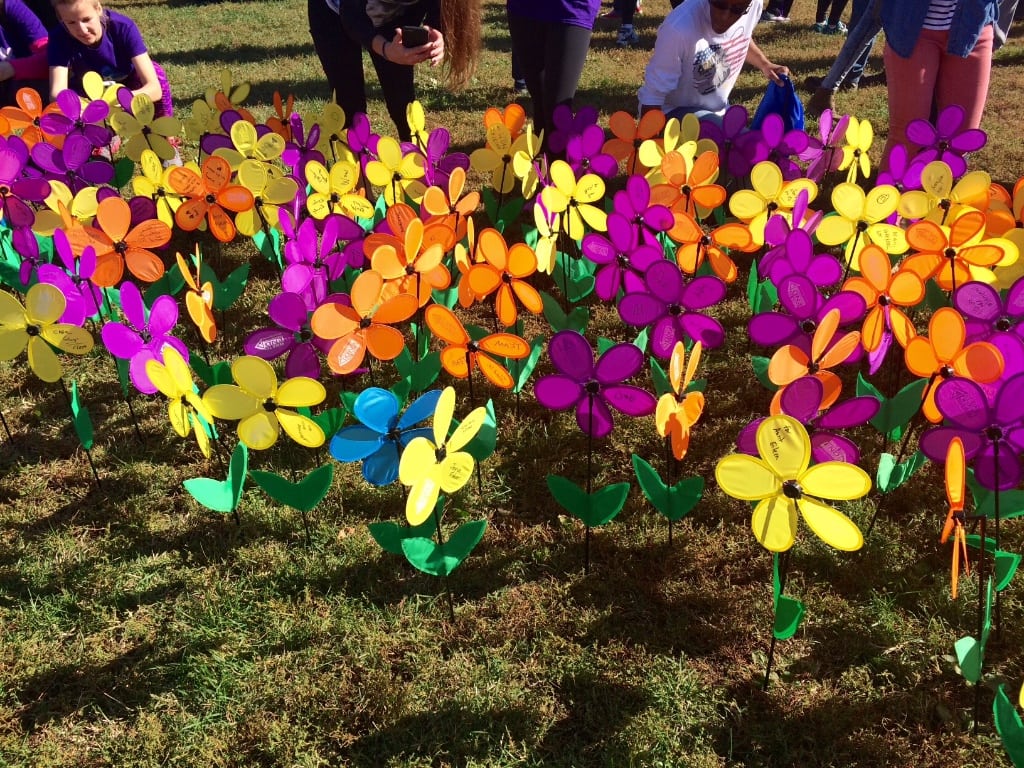 After lunch in the city, Daniel took us on a Capitol tour! He is allowed to guide us around since he has an ID through his job at the NRCC. It was neat to look around without having to stick with a particular tour group – plus we got to skip the waiting in line!
Dinner that evening was Founding Farmers – my personal favorite restaurant in DC. We had a great time chatting over delicious food and drinks and dessert and coffee.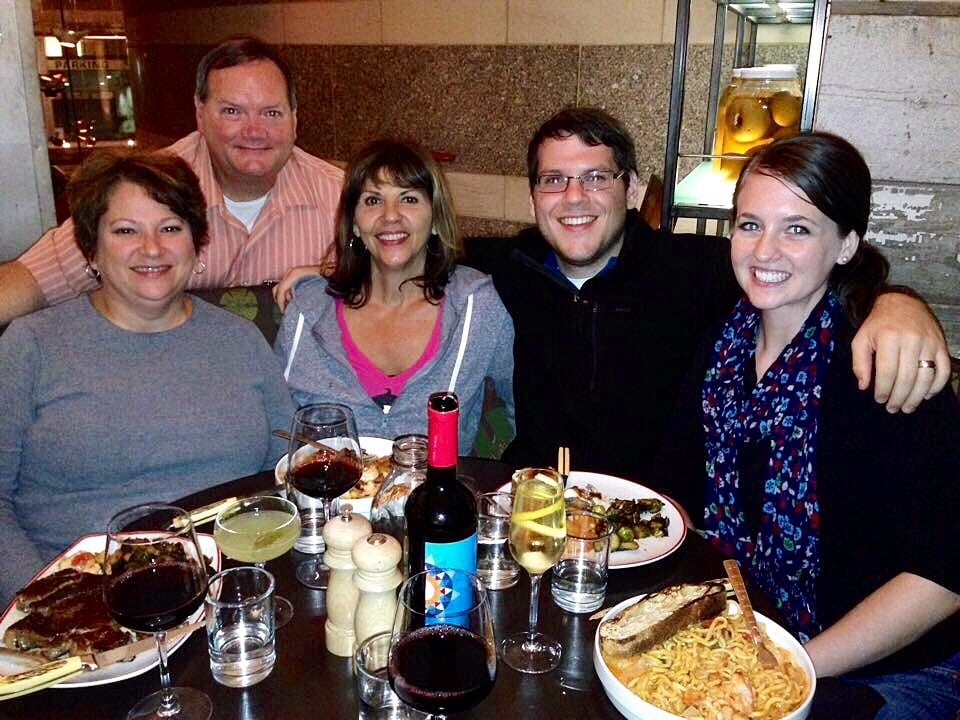 Sunday was another gorgeous day spent in the city. After they dropped off Daniel's aunt at the airport, my in-laws joined us for a walk around Eastern Market. After we waited forever for a delicious brunch at Ted's Bulletin, we then went over to the National Museum of American History.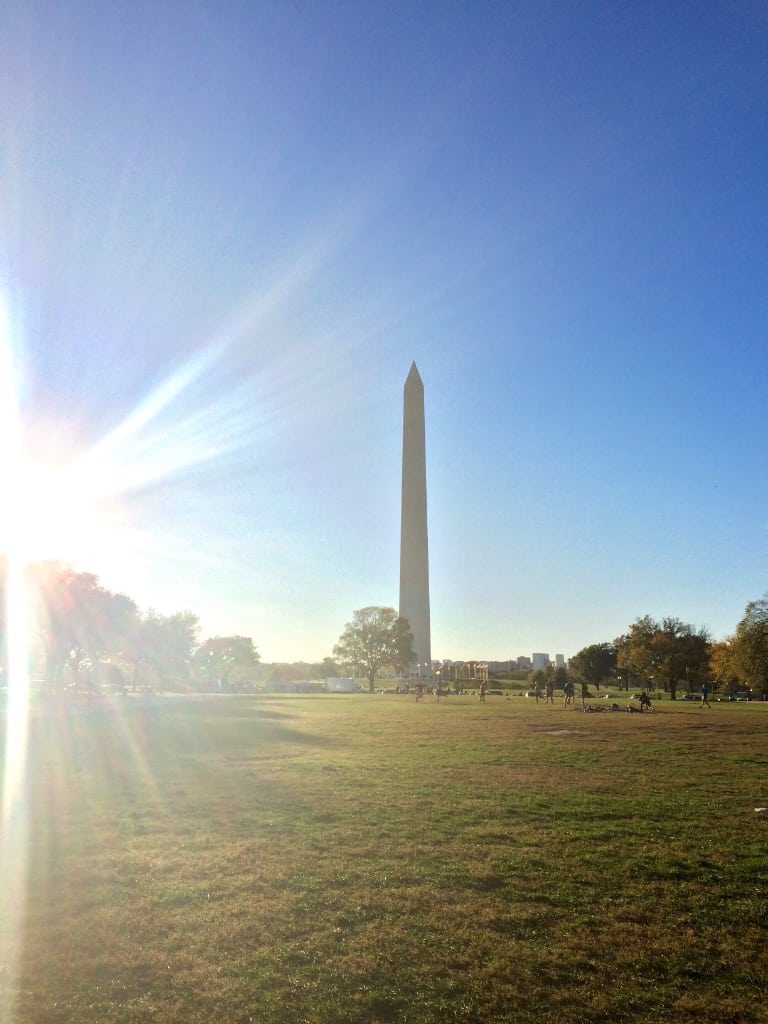 We ended the weekend back in Old Town Alexandria where we did a ghost tour (we learned a lot of cool historical facts!) and enjoyed some pizza for one final meal together.
[Linking up with Oak & Oats.]