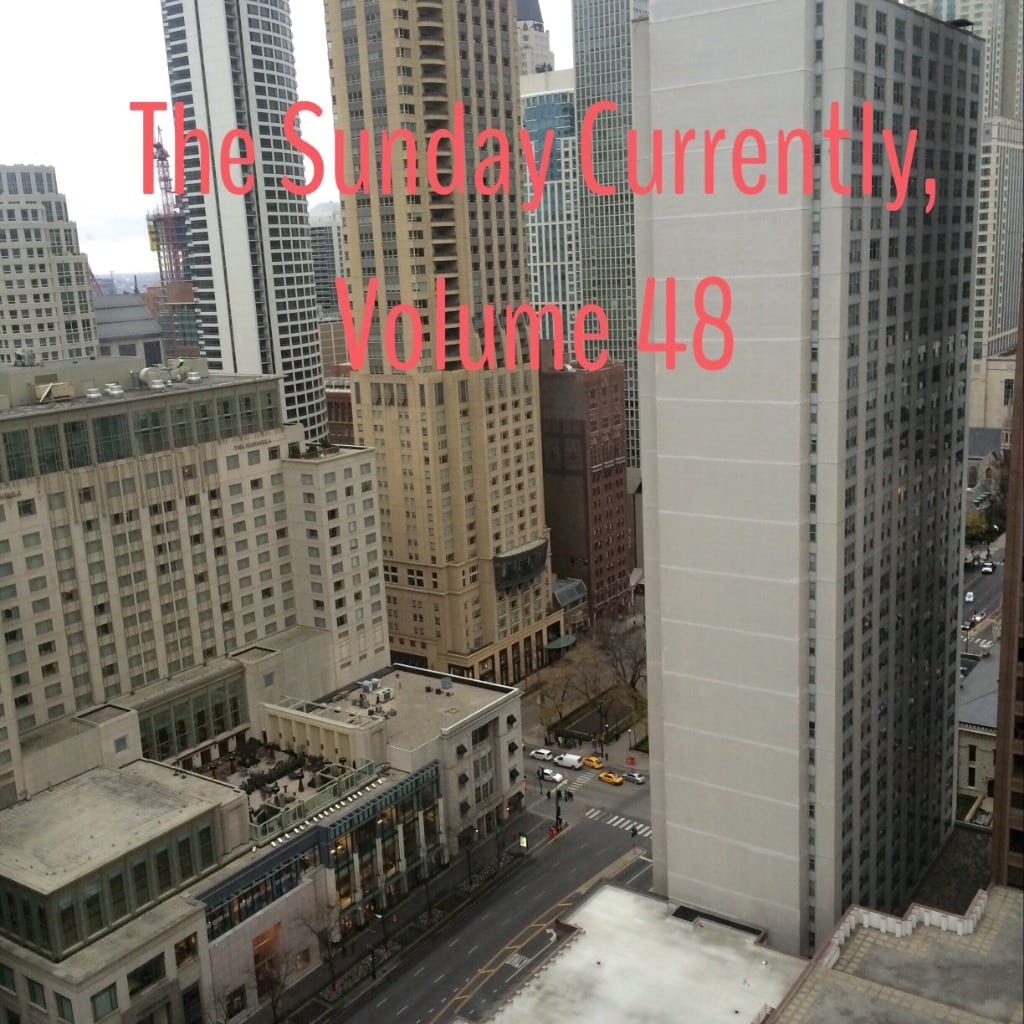 We just arrived at Chicago O'Hare, and we got here way too early. This TSA Pre-Check thing is going to take some getting used to! I definitely don't need to be getting to the airport as early as I always have in the past.
Daniel and I had a great weeekend in Chicago! I'll be sharing more on what we did later this week.
Currently… 
Reading   Big Little Lies. I think it's pretty good so far! I'm also going to flip through a Fast Company magazine on the plane.
Writing  nothing really to note
Listening  to all of the airport waiting area chit-chat. Airports are the best for people-watching (and maybe a little eavesdropping).
Thinking  that I'm looking forward to sleeping in my own bed after a full week away
Smelling  my Starbucks gingerbread latte
Hoping  to feel rested tomorrow morning even though we won't be getting home until pretty late tonight
Wearing  jeans and a long sleeved t-shirt and my favorite new cozy scarf (probably the same outfit as last Sunday actually)
Loving  Chicago! What a city! One of my friends described it as a mix of the best of NYC and the best of DC. I think that's a fairly accurate description! It was a very, very cold weekend, but we will miss the city for sure.
Wanting  a nice bowl of soup for dinner. I will have to search for one once I publish this post.
Needing  to get back into my daily devotionals. I plan to start diligently reading a She Reads Truth study again this week.
Feeling  very sleepy. Weekends away are awesome, but they are a sure way to be tired throughout the week.
Clicking around on TripAdvisor again this week. We have yet another adventure next weekend!
Have a great week!
[Linking up with No Reservations.]