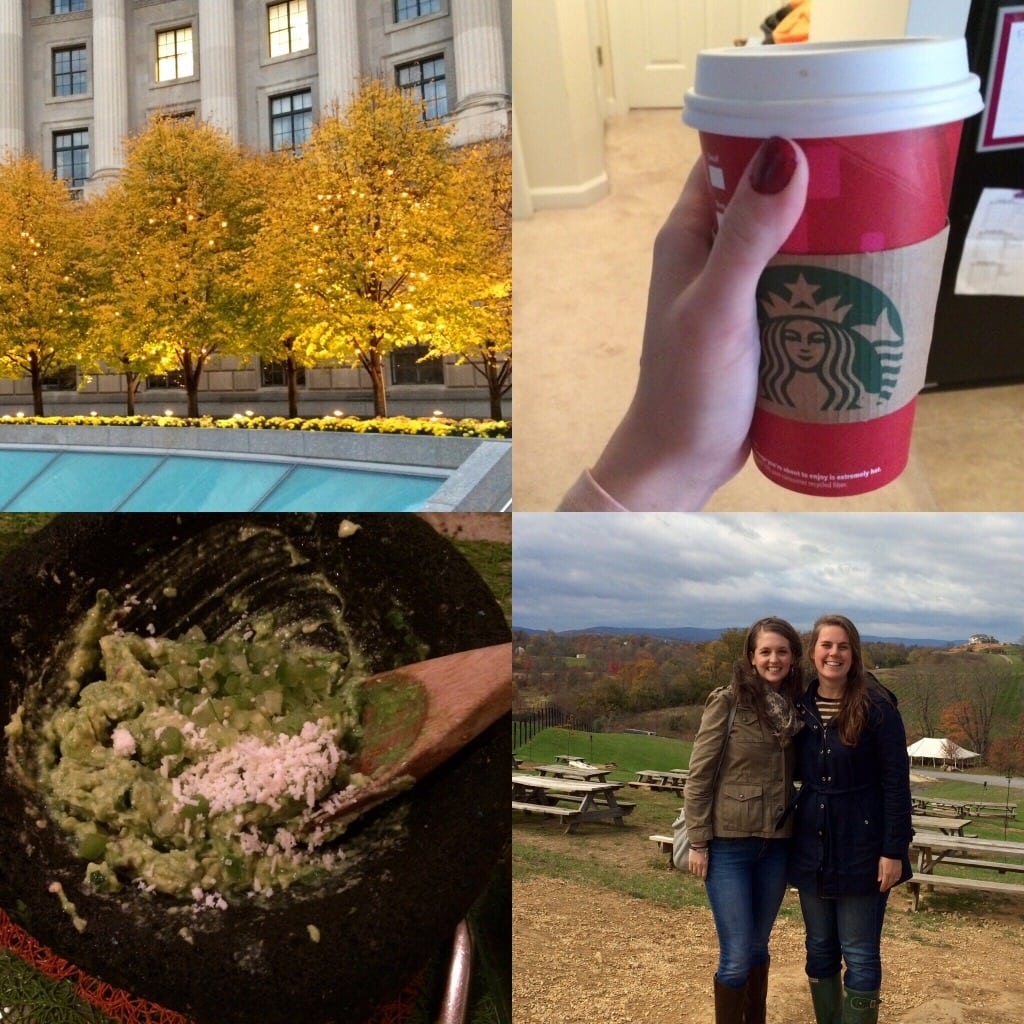 Our weekends at home seem to be rare these days, so we definitely enjoyed spending time locally this weekend! It was a perfect mix of spending time doing things with friends and relaxation and getting errands done.
(1) Friday we went into DC to do our Global Entry interviews – these beautiful yellow trees with the twinkly lights were all over the place!
(2) I joined the rest of the Instagram world and took a picture of my first red cup of the season. 🙂
(3) We tried out a fantastic Mexican restaurant in DC this weekend call Oyumel. The menu is full of lots of small plates to choose from – the best way I know how to describe it is Mexican tapas. The highlight of the meal was the guacamole that was mixed by our server right in front of us!
(4) The highlight of the weekend was going out to Barrel Oak Winery with Kaitlin and Erik for a wine tasting. After the tasting, we picked our favorite and split a bottle with some cheese and crackers. It was a great time with great friends! Look at the gorgeous fall colors behind us in the picture!
[Linking up with Oak & Oats.]