Happy Monday! Welcome to my Scenes From the Week series. In these quick posts, I share the highlights from my previous week ranging from the simple, everyday things to the more memorable events.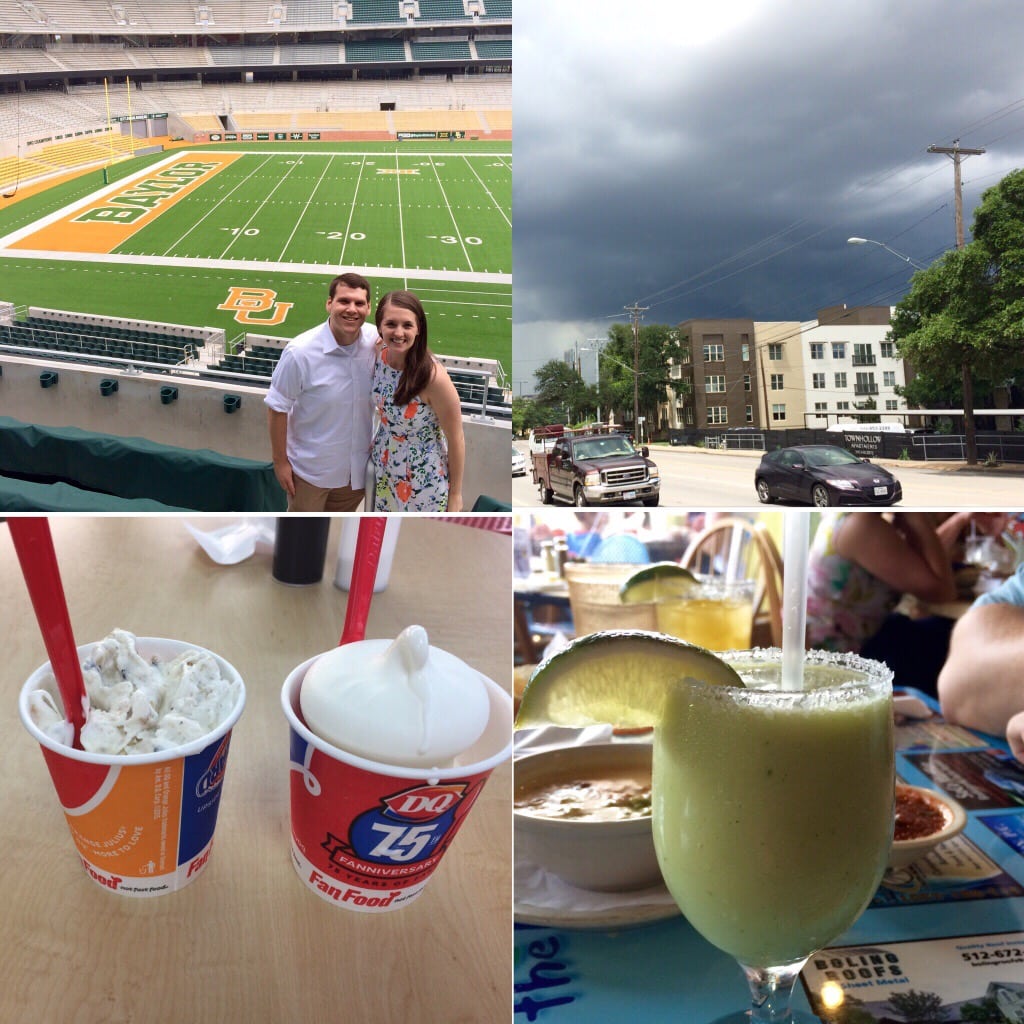 Clockwise starting at the top left:
(1) For Fathers' Day, we all surprised my grandparents by taking them to lunch at the Baylor Club in the new Baylor stadium. After a delicious meal, we walked around part of the stadium for a minute. It was really exciting to see inside. We hope to attend a game there in the fall!
(2) In case you haven't heard, it's been a bit wet in Texas. I got this picture walking back to my apartment from a coffee run. The clouds over our apartment building looked eerie! I wish clouds showed up better in pictures.
(3) We have had Dairy Queen gift cards sitting around since Christmas, so we decided to indulge in a DQ treat. I got the plain vanilla, and Daniel got their Jurassic Smash Blizzard. I love the texture of their ice cream! So creamy and delicious.
(4) Friday we went out for Mexican at a place we hadn't tried before, Curra's Grill. I had heard so much about their avocado margarita, so I just had to try it! I was scared it would taste like an avocado (love them but don't want to drink them), but it didn't at all. The avocado just makes the regular margarita creamier and even more flavorful. I will be back for another!
Not pictured:
Tuesday everyone in Austin prepared for tropical storm Bill by leaving work early, but he never came to us. It was back to work as usual on Wednesday.
I'm slowly finishing up The Nightingale and just loving it. It's about time to pick out a new book which is always fun. Any recommendations for a good summer read? I'm considering another Liane Moriarty book or Station Eleven.
We drove to Waco Saturday afternoon for Fathers' Day celebrations with my family! Saturday night I went to see Jurassic Park (again) with my dad since everyone else in the family had already seen it. I still liked it a lot the second time. Sunday we went to church, had brunch at the Baylor Club, and played Ticket to Ride before heading back to Austin. It was such a nice time seeing my dad, mom, sister Ellen, brother Ben, my grandparents, and my uncle.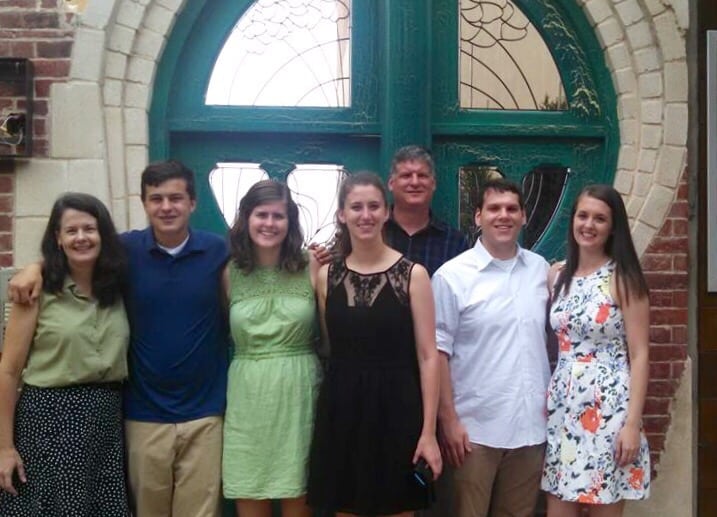 I hope that everyone had a great Fathers' Day weekend! As you can see, we sure did. I have such an amazing father, and I'm so happy to live such a short drive away from my family.
Happy Monday! Have a great week!