Happy Monday! Welcome to my Scenes From the Week series. In these quick posts, I share the highlights from my previous week ranging from the simple, everyday things to the more memorable events. One of the primary reasons that I blog is to keep a journal that I can look back on in the future, and these posts help serve that purpose.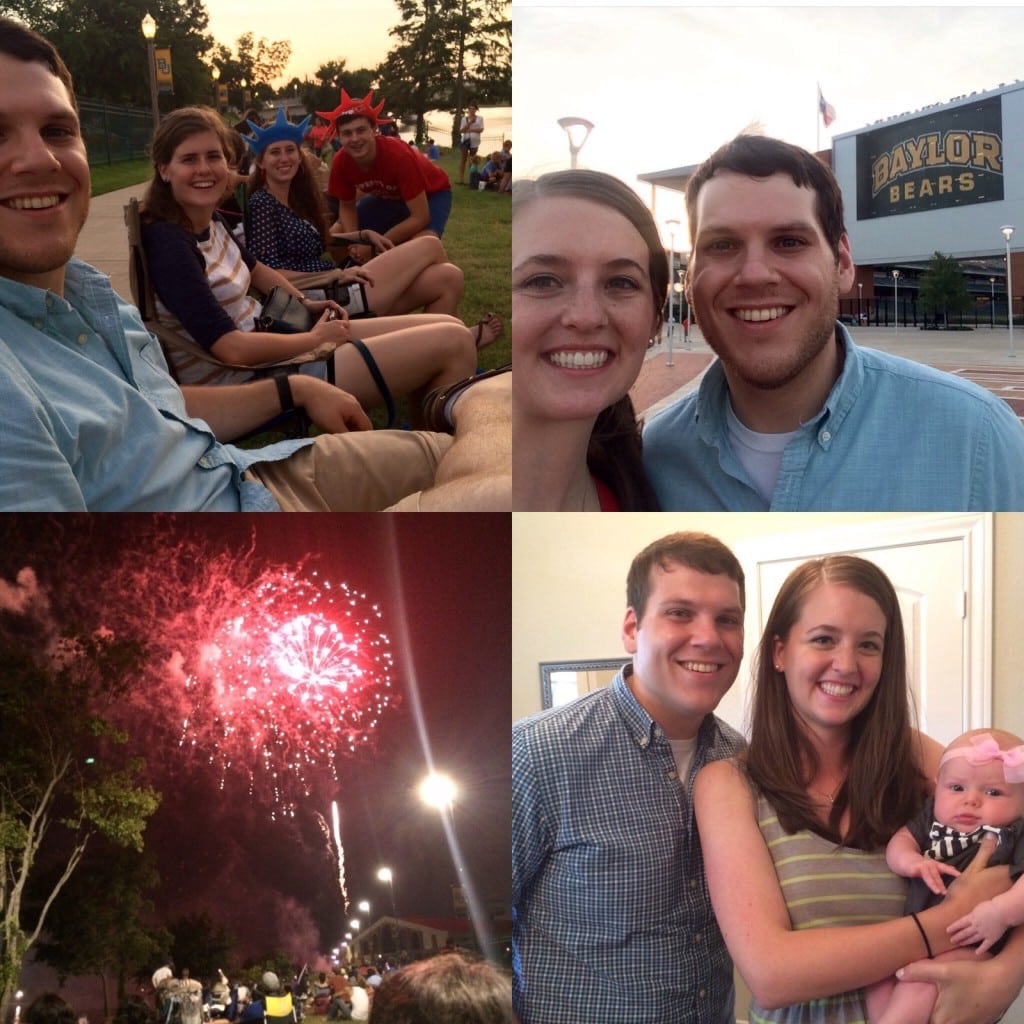 Clockwise starting at the top left:
(1) We spent the holiday weekend in Waco with my family. This is my husband, sisters, and brother waiting for my mom and dad to bring us tacos and for the fireworks show to start out by the new Baylor stadium. It was a really nice evening!
(2) Of course, we had to pose by the stadium. It's such a beautiful addition to the campus!
(3) What would a 4th of July blog post be without a blurry fireworks picture? 🙂
(4) Perhaps the highlight of the week was meeting my cousin's baby girl for the first time. At just under three months, she is just the cutest, sweetest bundle of joy!
Not pictured:
Thursday evening, Daniel and I tried out a new-ish Spanish tapas place here in Austin. It was a delicious feast and had me looking forward to visiting Spain one day….
After driving to Waco on Friday, we took a nice long family walk around the neighborhood. It was a beautiful Texas summer evening!
I ate my weight in dessert this holiday weekend…. It's time to get back to some healthy eating.
My company actually gives us a four-day weekend for the 4th, so I get Monday, July 6th off. It was fun to pretend Sunday night was actually Saturday night – I stayed up later than usual enjoying my book, getting some chores done, and visiting with Daniel. If only Daniel got Monday off too!
Happy Monday! Have a great week!
See what we have been up to in all of my previous Scenes From the Week posts here.