Happy Monday! Welcome to my Scenes From the Week series. In these quick posts, I share the highlights from my previous week ranging from the simple, everyday things to the more memorable events. One of the primary reasons that I blog is to keep a journal that I can look back on in the future, and these posts help serve that purpose.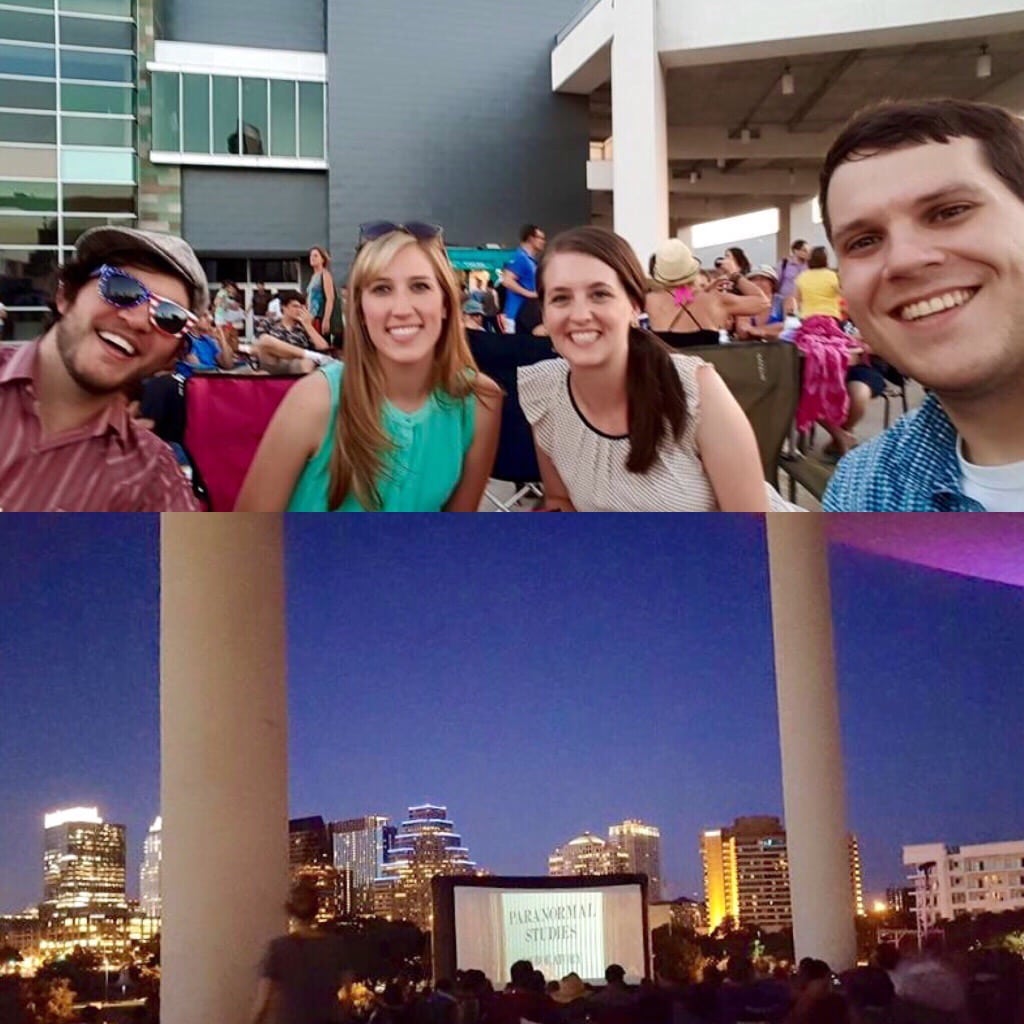 Wednesday we went to check out Sound & Cinema, an outdoor movie event here in Austin that happens every two weeks during the summer. This week's movie was Ghostbusters! Believe it or not, I had never seen the movie before. We met up with friends, ate delicious food truck food and dessert, and enjoyed the cool summer evening air. This is how summer evenings are meant to be!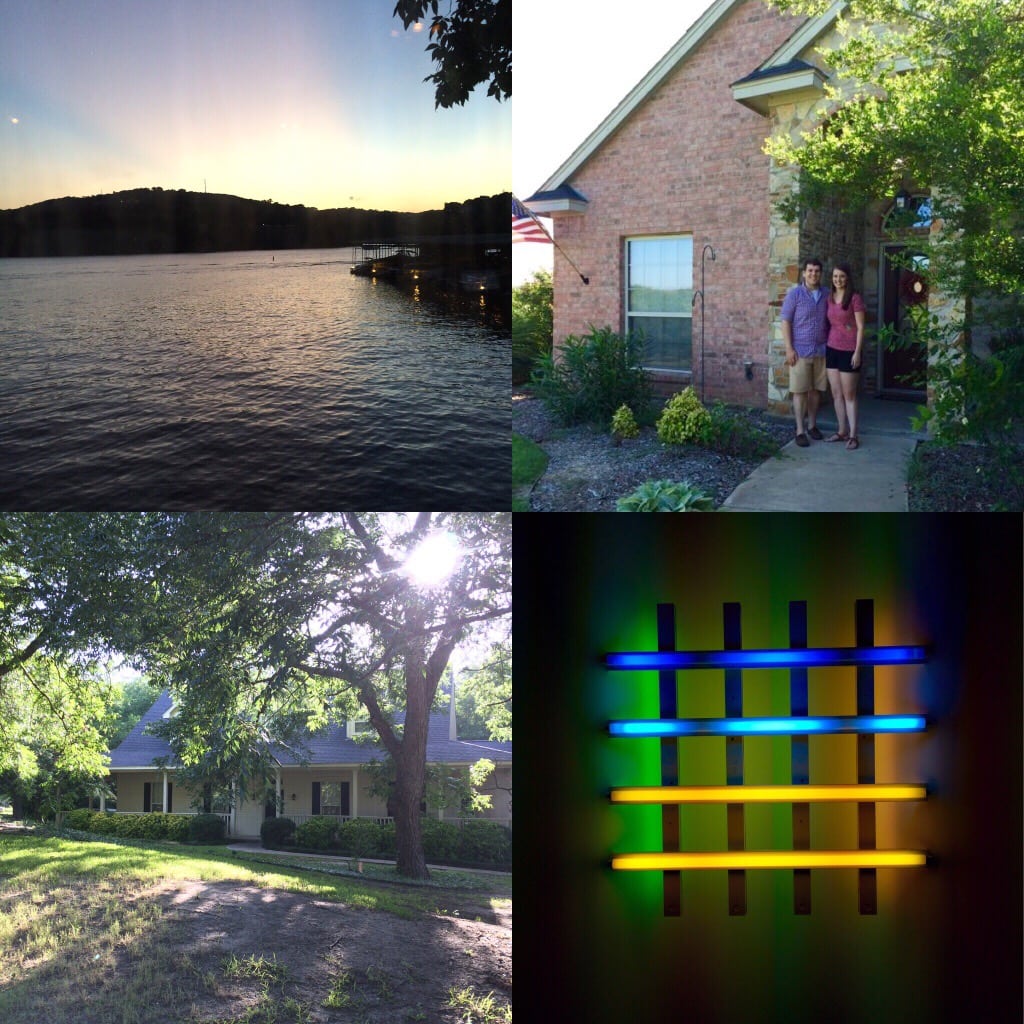 Clockwise starting at the top left:
(1) Friday night after dinner, we went over to Mozart's, one of our favorite coffee shops. It sits on the lake, and the night time view of the water was stunning. We were lucky enough to get a table by the window.
(2) This weekend, we headed to visit Daniel's family in our hometown, Aledo. My parents moved away from Aledo a few years ago, and now Daniel's parents have sold their home and are moving in a couple of weeks. As a result, this was somewhat of a "So long, Aledo!" trip. This picture is us in front of Daniel's family's home. We have a lot of great memories of spending out with friends and family in that house.
(3) We drove around Aledo Saturday afternoon just to see all of the schools we went to, restaurants we ate at, friends' homes, etc.. This is the house that I lived in for about thirteen years. My parents sold it several years ago, and we don't know the owners, so we just stopped briefly to snap a photo. I'm not sure if I'll ever make the trip out to see the place again, so I definitely wanted to soak it in.
(4) We ended the weekend with the family by visiting Abuela in her nursing home, having a fantastic brunch, and going to the Fort Worth Modern Art Museum. While I'm not a big fan of modern art, I thought that this piece was pretty cool.
Not pictured:
Yet another delicious dinner at Shake Shack
Game night at the Abernathy's. We played a great game called Imagine If.
Happy Monday! Have a great week!
See what we have been up to in all of my previous Scenes From the Week posts here.