Lauren is back with her The Sunday Currently link-up! This link-up played a very big part of my first year of blogging. While participating in that link-up, I met several of my blogging friends that I still keep up with today! I'm not sure that I'll be participating every week this time around, but I'm excited to join in whenever I can!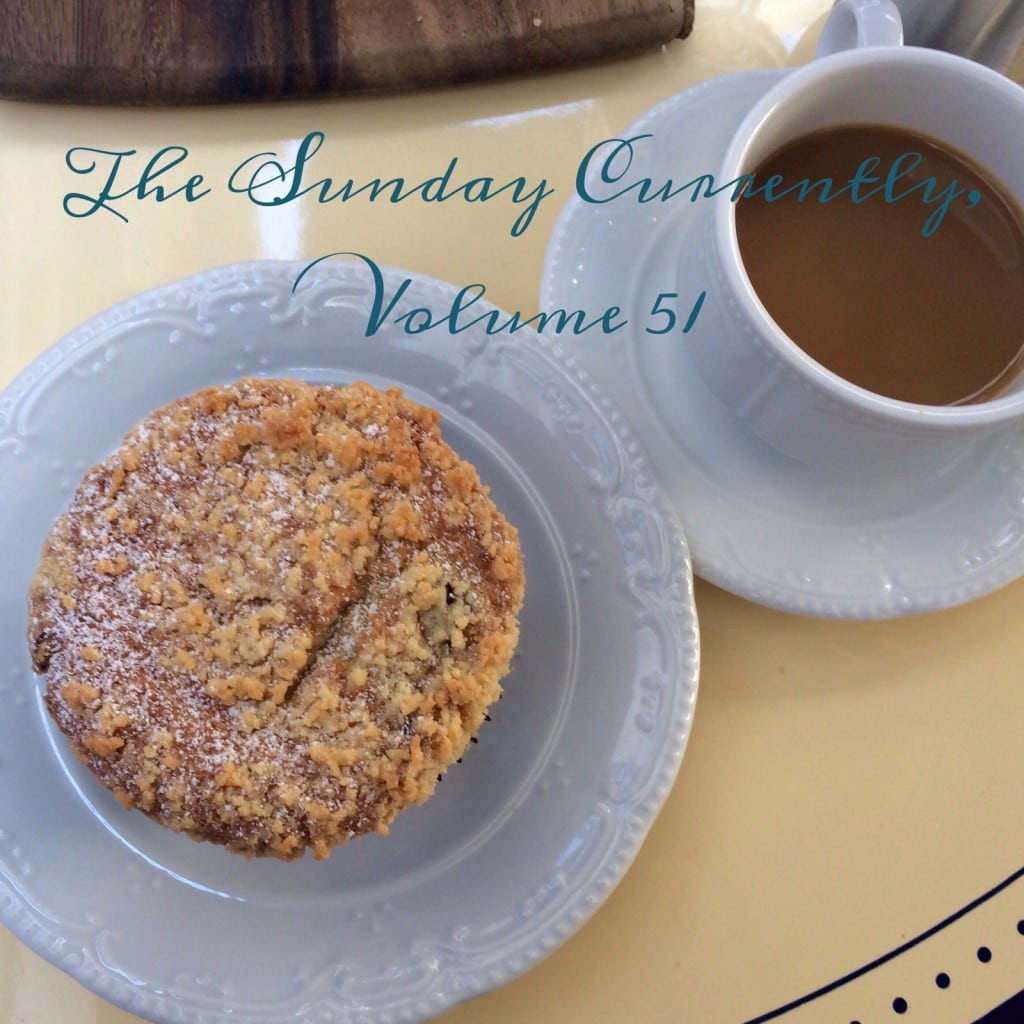 Currently… 
Reading  Everything I Never Told You, Me Before You (on audiobook), and lots of travel magazines
Writing  lots of posts about our trip to Peru. I have so much to share! Going through our pictures and videos makes me miss that beautiful country already.
Listening  to the Mates of State album Re-arrange Us. Daniel and I saw them in concert in DC, and I hadn't really listened to them much since. The album has been on non-stop today.
Thinking  about Daniel and his exciting upcoming week. Last year, he and some college friends started an annual tradition of hiking a piece of the Appalachian Trail for a week. He left this morning for this year's hike and will return Saturday. I will be missing him very much but am so excited to hear about his adventure!
Smelling  the remaining bits of my Lighthouse Bath and Body Works candle
Hoping  for a productive week at work with little stress. It's that time of year again that I refer to often during periods of absence on my blog – "busy season".
Wearing  a new, summery black dress that I wore to dinner with my sister and her boyfriend tonight. We went out to celebrate my sister's graduation from grad school! I hadn't seen them since before our trip to Peru, so it was great to catch up.
Loving  snuggles with Banana, bubble baths, catching up with family and friends, sleeping in, getting organized
Wanting  to start the week off right by getting a really good night's sleep tonight
Needing  a glass of ice water. I just realized that I've had very little water today (but plenty of coffee!).
Feeling  content. We have lots of fun weekend plans coming up over the next few months.
Clicking  Snapchat all the time these days. Snapchat stories are so fun to fill in little spare moments of time!
This post is for the TSC blog link up at siddathornton. Share yours and link it up!
Click here to see all of my The Sunday Currently posts.