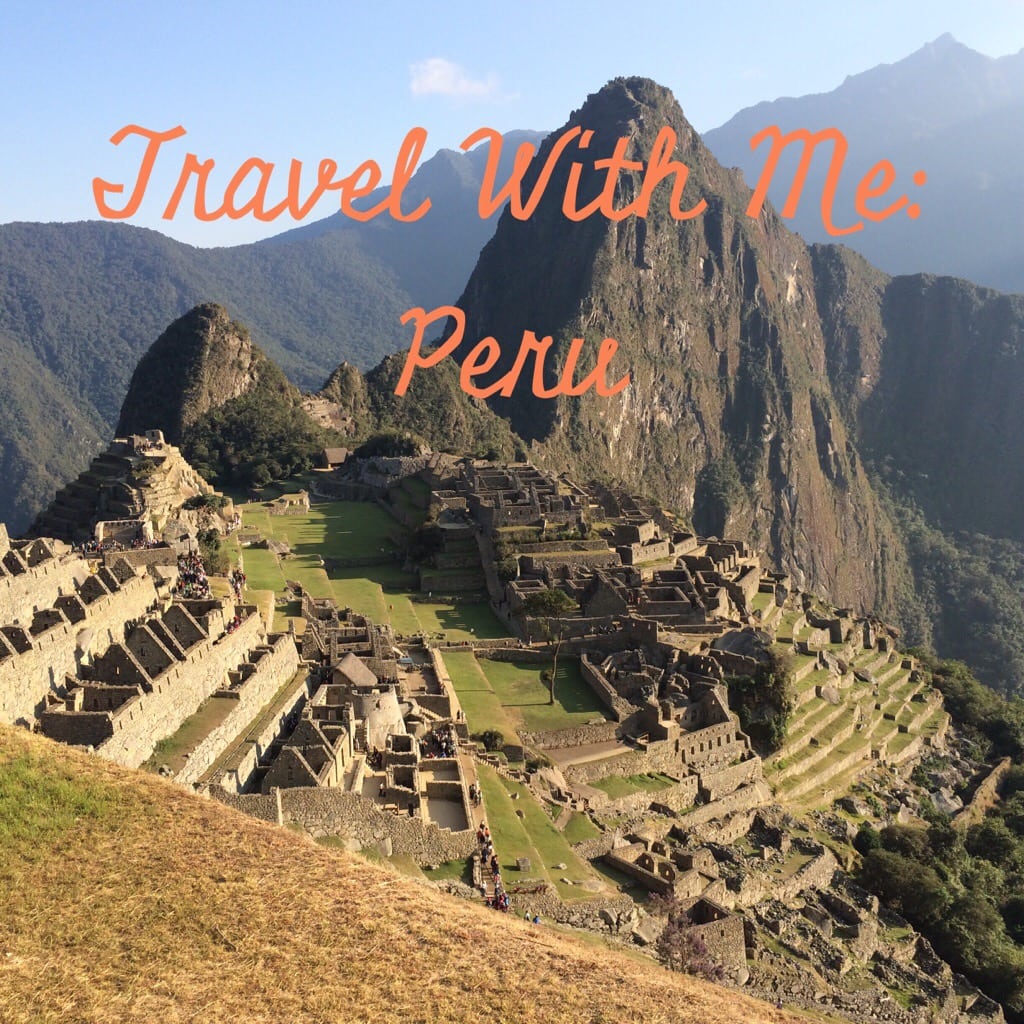 Our next adventure in Peru was a ten hour train ride north from Puno to Cusco. We had really been looking forward to this day because we had heard so many great things about this train ride from our friends. I'm so happy we chose to travel from Puno to Cusco by rail because we were able to look out the window at various parts of the Peruvian countryside that we wouldn't have seen otherwise and chat with some fellow travelers.
Since we had purchased our Peru Rail tickets for the Andean Explorer in advance, the check-in process was a breeze. Once we arrived at the station, we just had to wait in a short line to get our tickets and passports verified, and then we had a short 15 minute wait before boarding.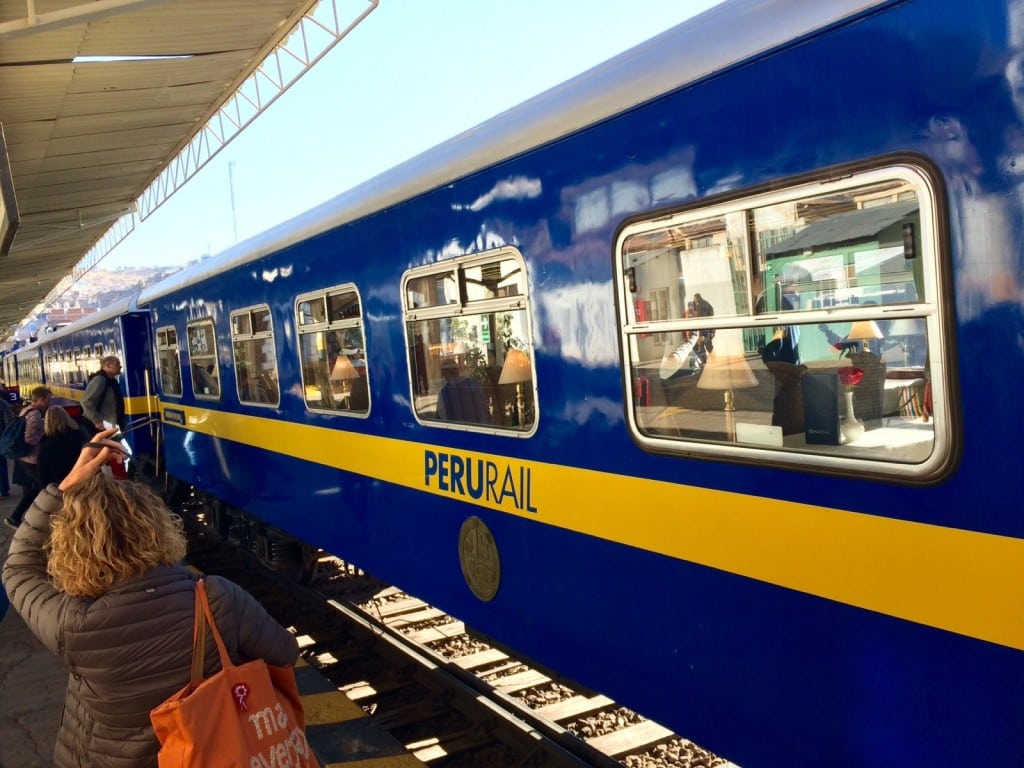 Unfortunately, I couldn't get a picture of our car without people in it, so this is the best one I have. Needless to say, this was much, much nicer than what we were expecting for a train in Peru.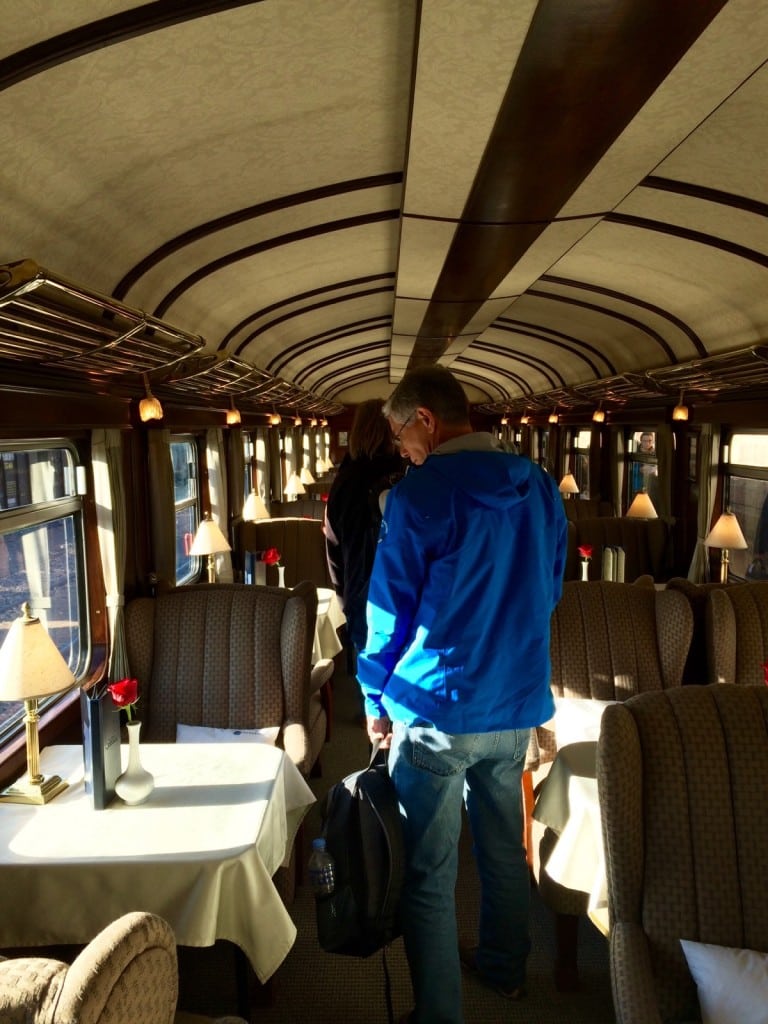 Once we started moving, the train crew members handed out maps of our journey and offered morning beverages. I opted for coffee, of course. 🙂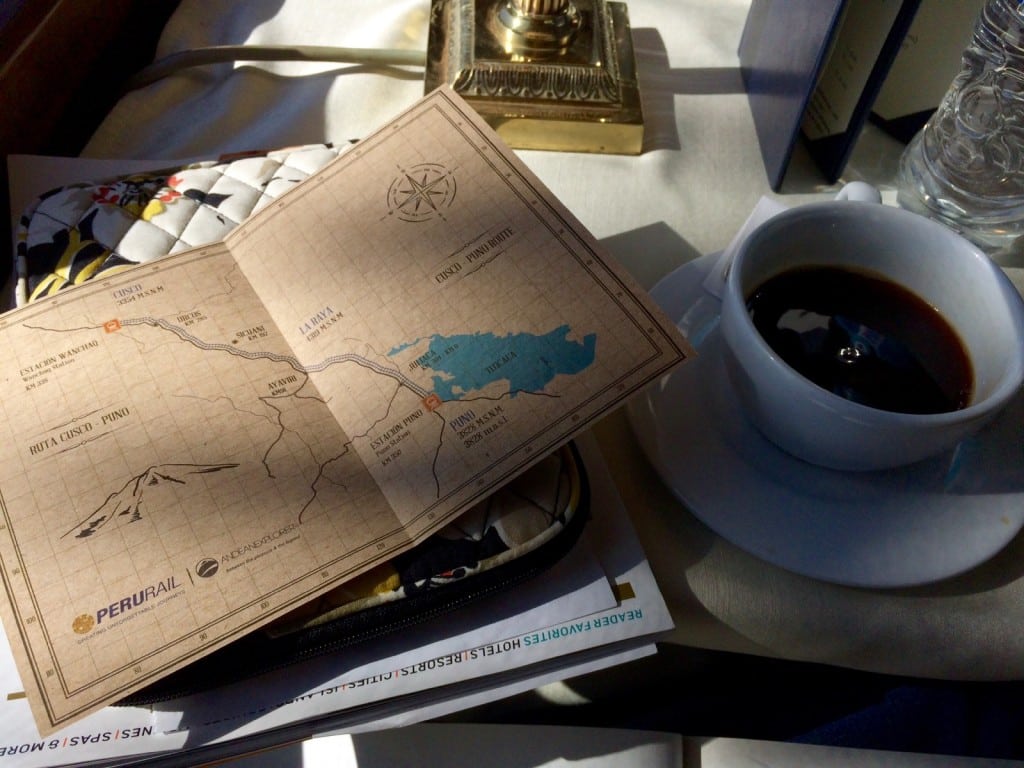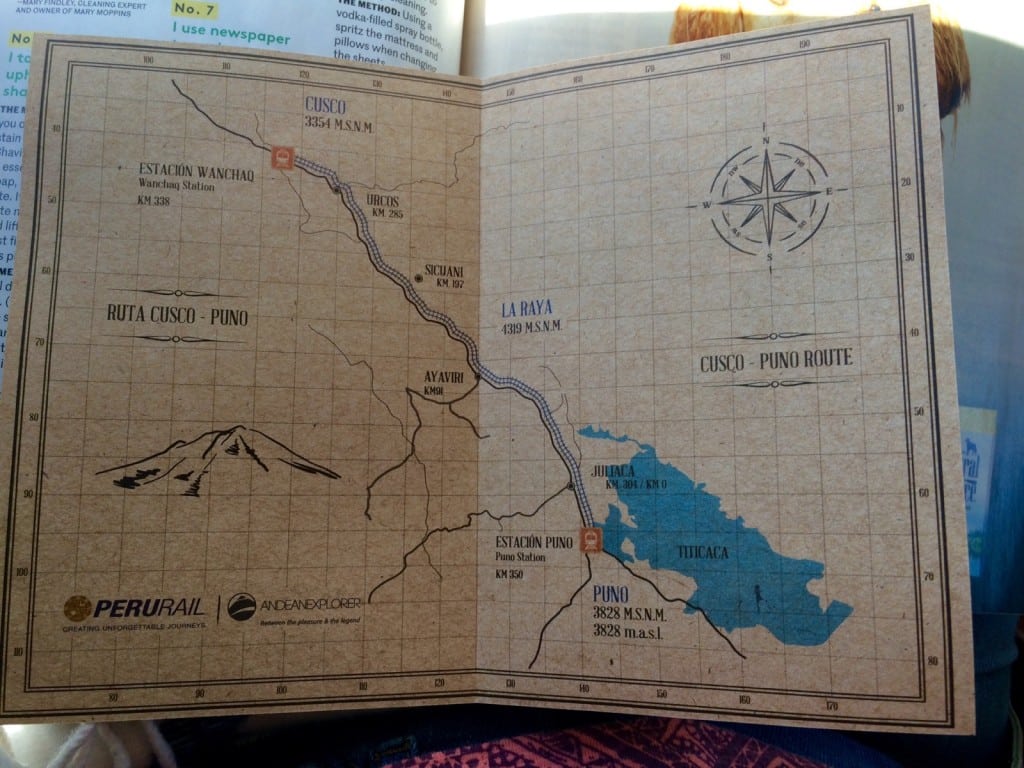 Shortly afterward, it was time to flip through the lunch menu and put in our orders for lunch.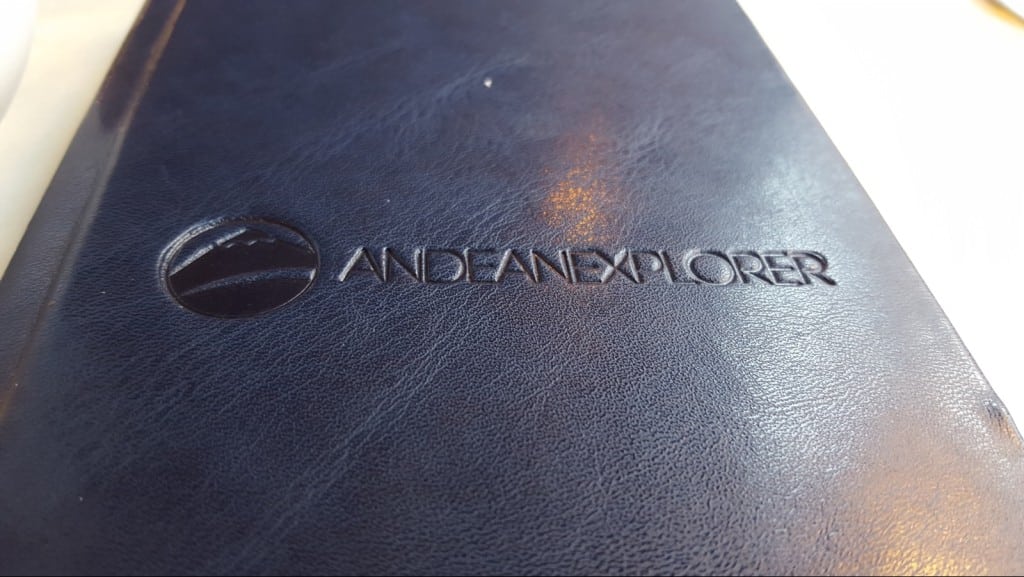 There was plenty of time for reading on the train, so we both brushed up on our Machu Picchu Guidebook to get ready for our upcoming adventure there.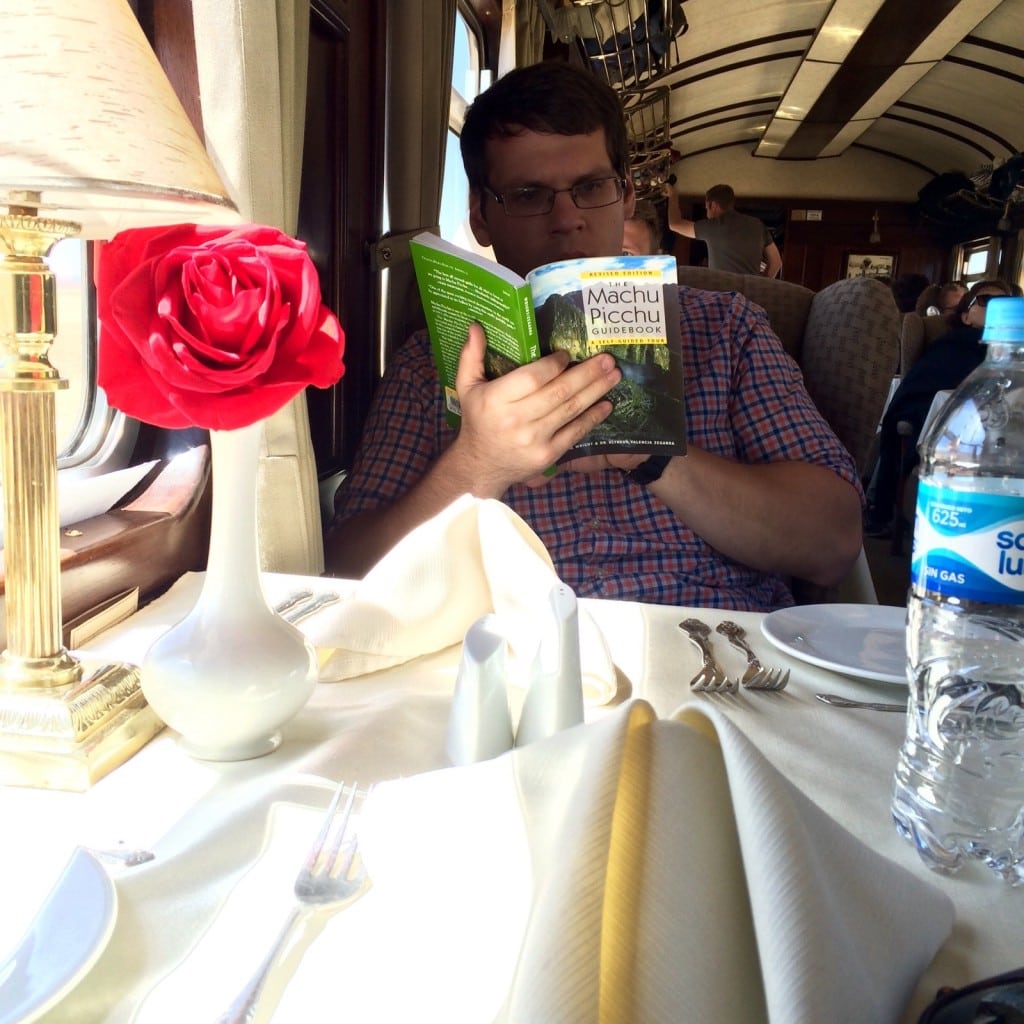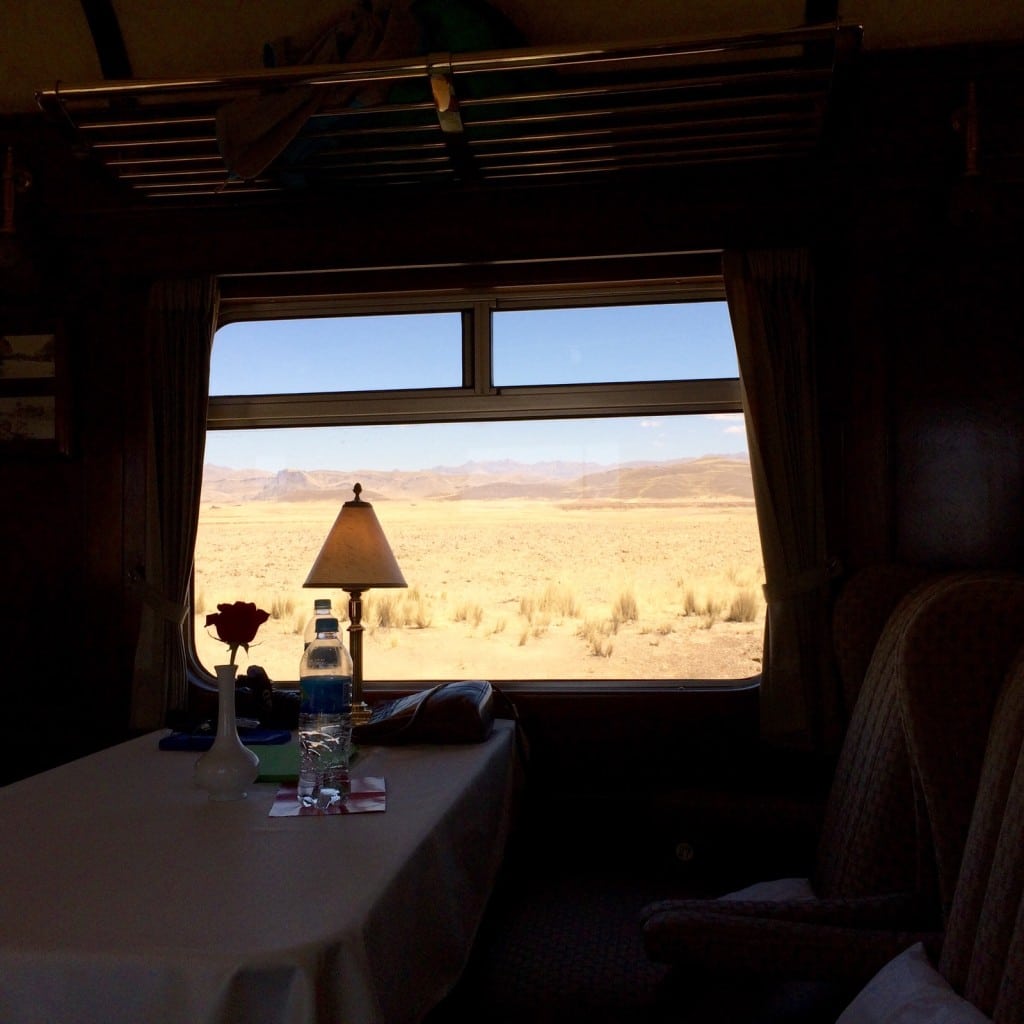 We received a mid-morning snack that consisted of fruit, granola, and honey.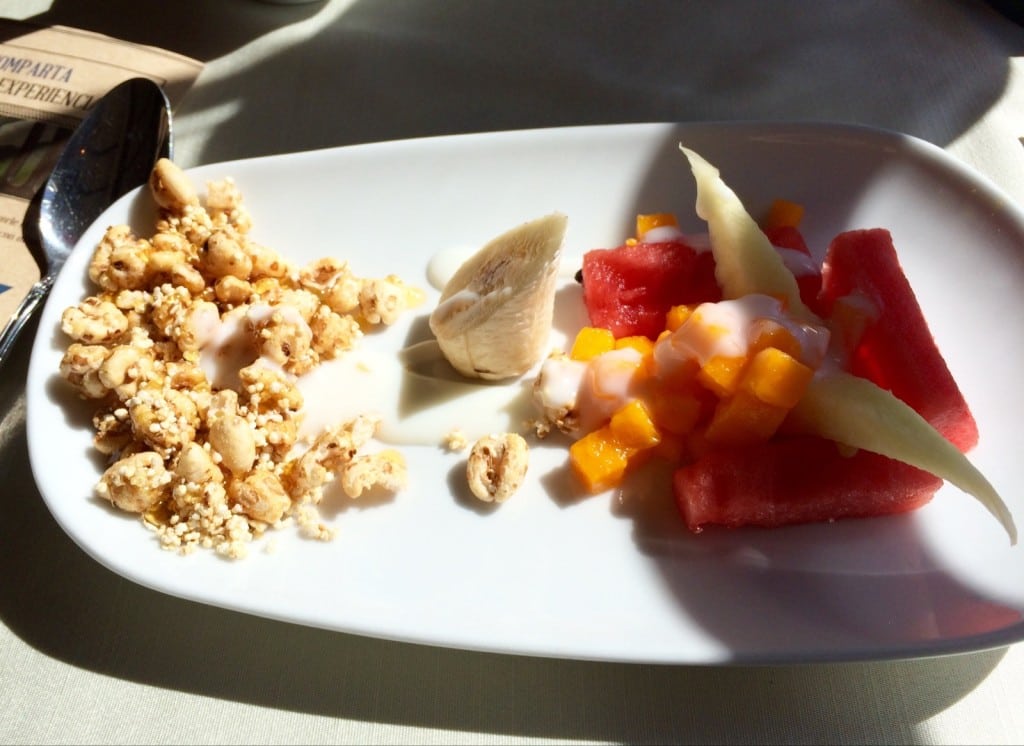 After spending a lot of time in our reserved seats, we went to explore the common areas of the train. Look at this cute bar car!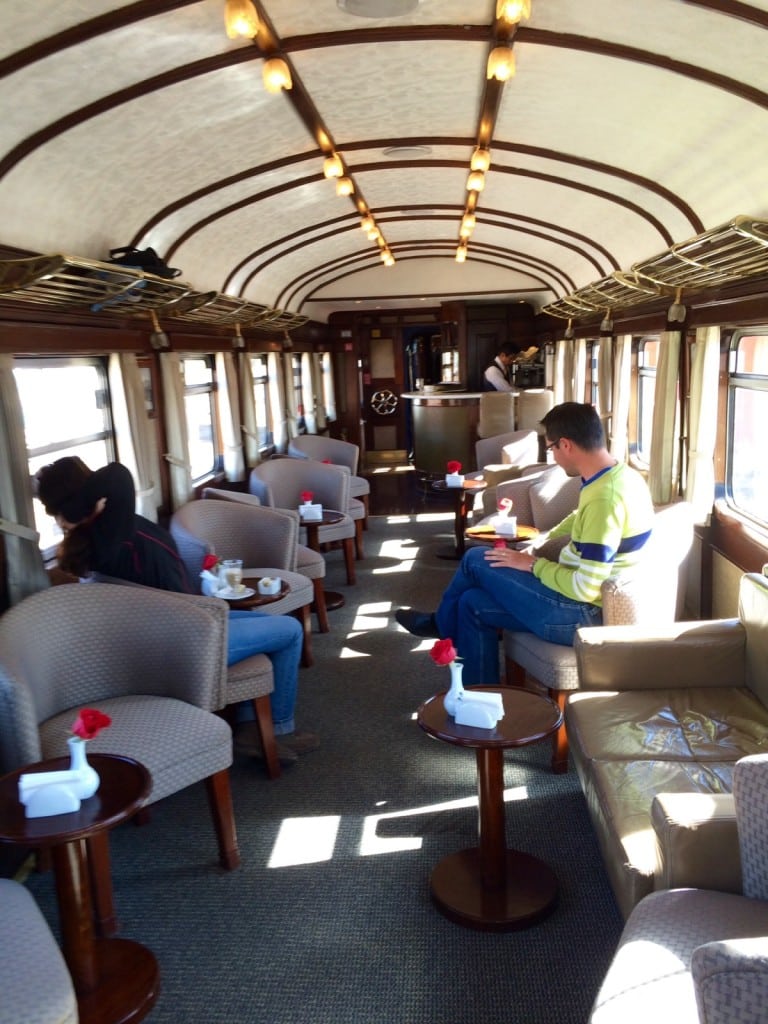 We sat in the bar cart and ordered some cappuccinos.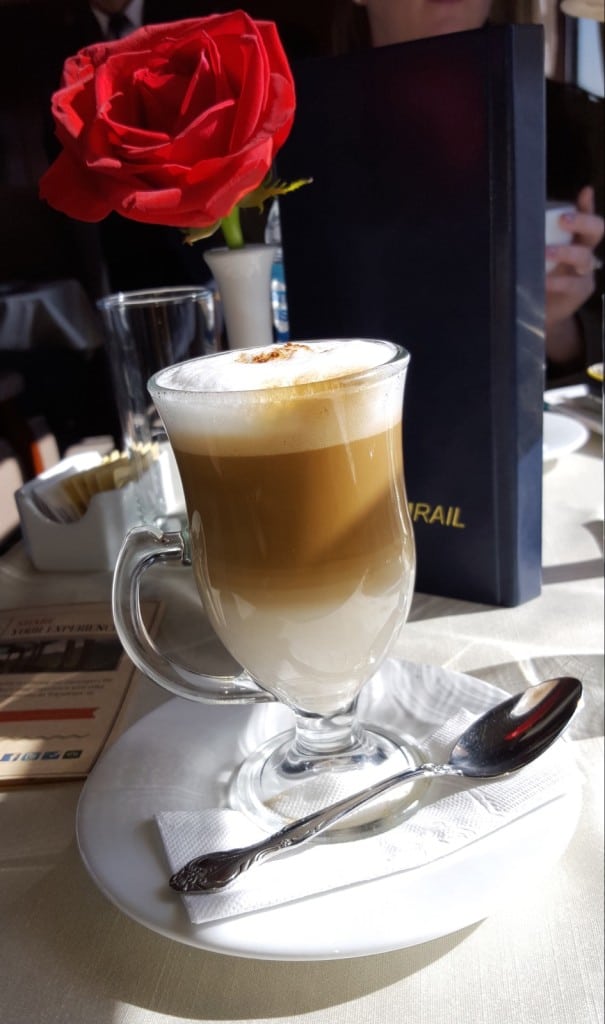 The one other common area on the train is the caboose with an open air window at the very back. This is the view of the car from the back.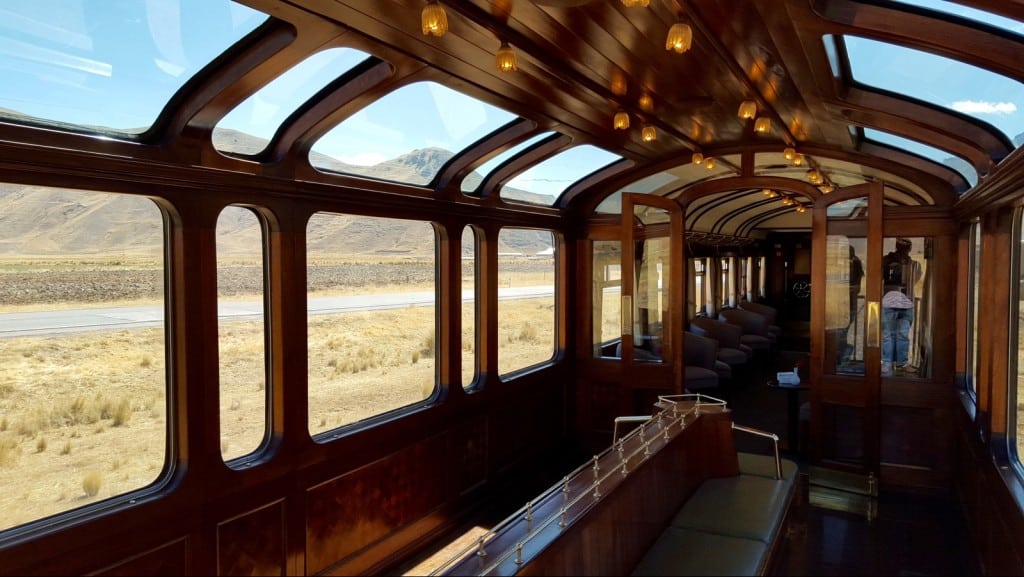 The space behind us was open to the outdoors. This was a rare moment where we could get a picture in front of that space without other people in it.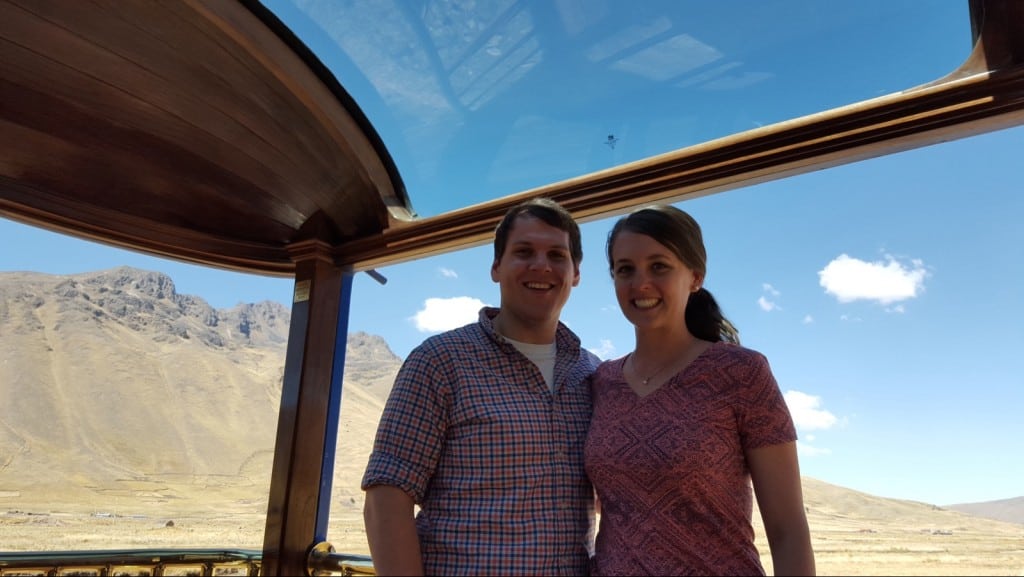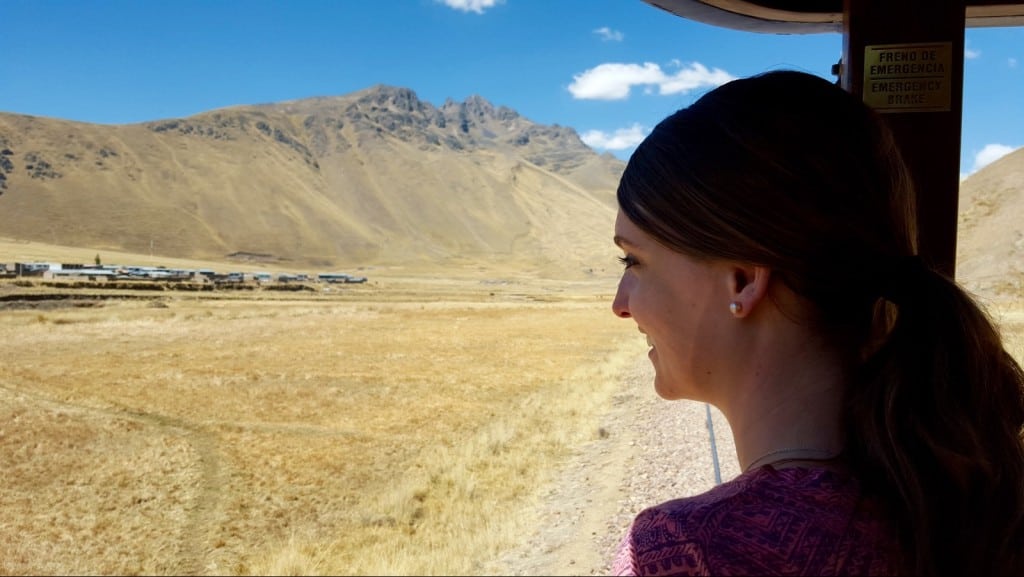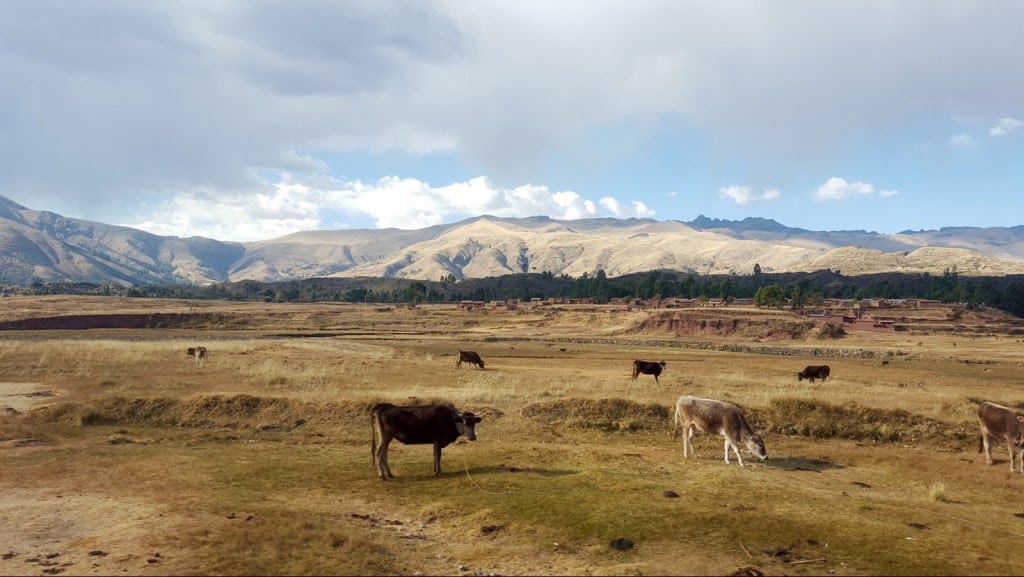 Quite the range of entertainment was offered throughout the day. There was both a morning and afternoon concert by two different bands – one from Puno and one from Cusco. A woman in traditional dress accompanied both of the bands and danced. Additionally, there was as also a short fashion show and a demonstration on how to make Pisco Sours.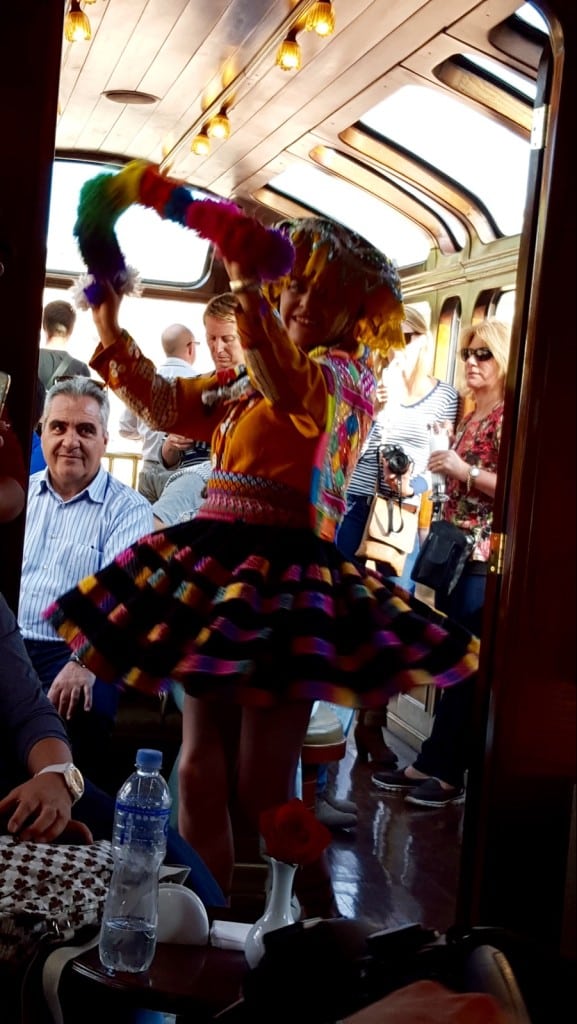 The train stopped one time during our journey at La Raya, the highest point of the trip. We were able to get out and shop around at a little market and peek into an old church. I was so excited to get a picture with this cute little girl and baby lamb!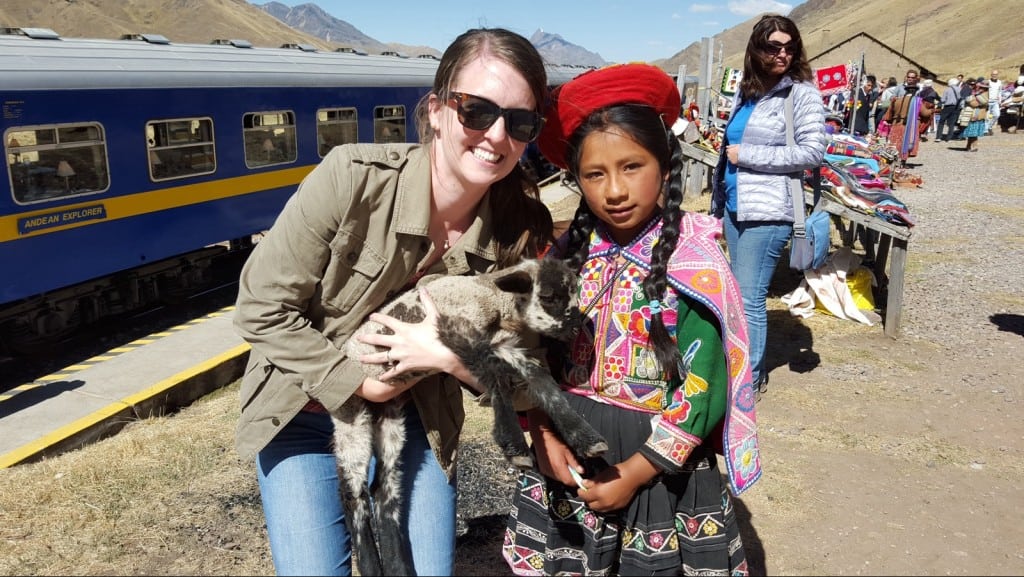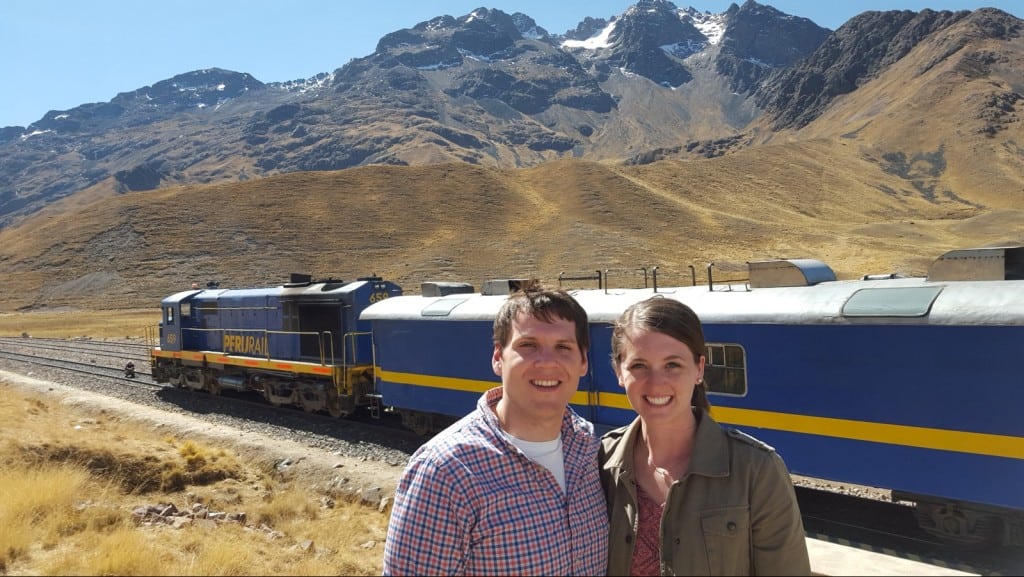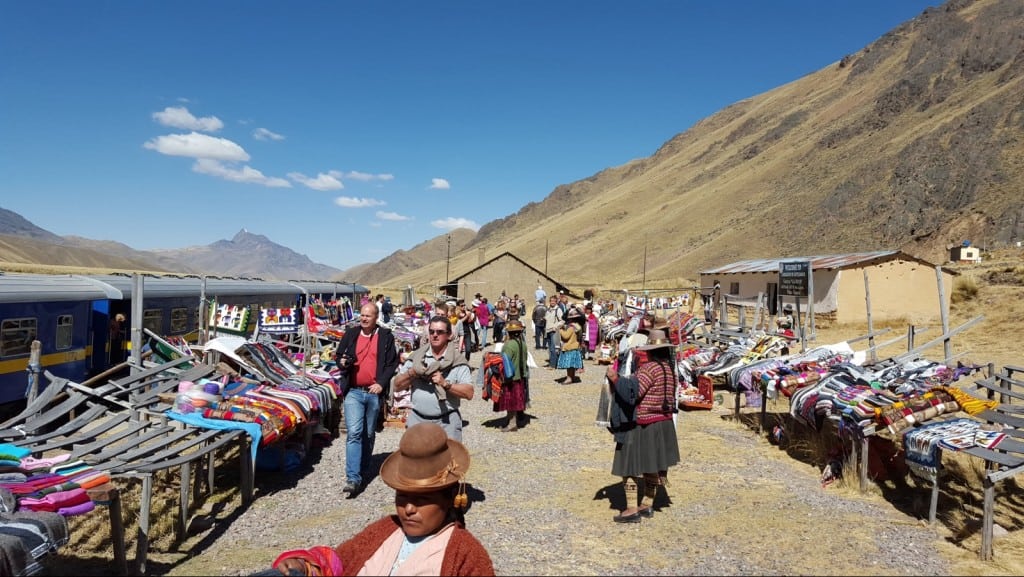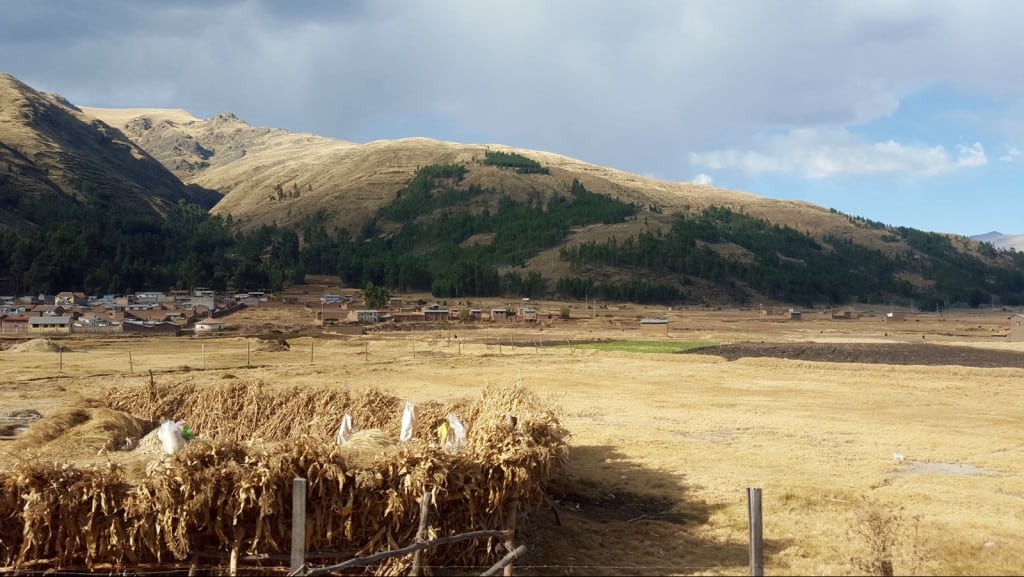 For the first half of the trip, the views were mostly of very dry farmland, but the second half had breathtaking views with large pine trees, roaring streams, and green mountains. This is the part of the journey where the views started getting better and better.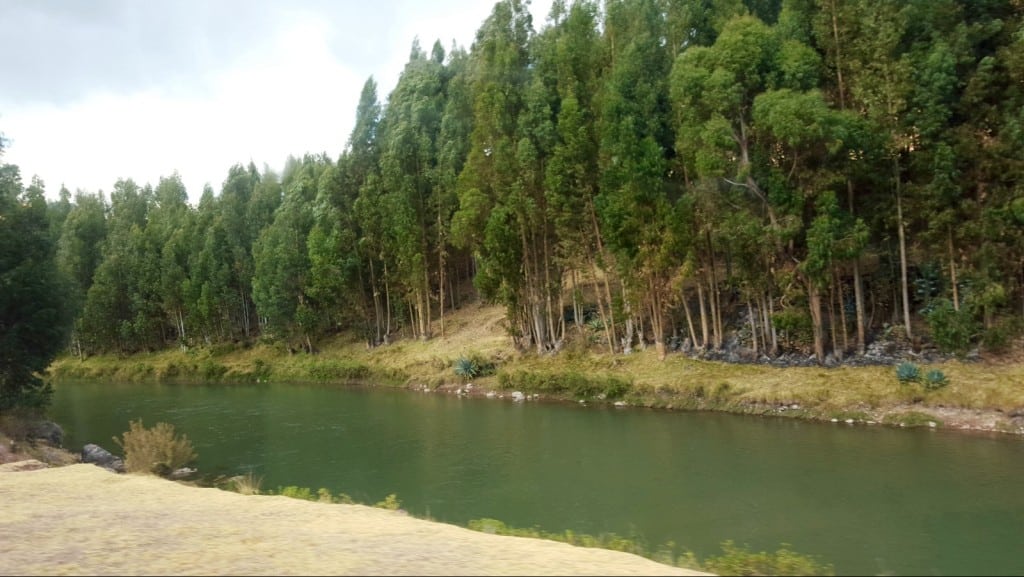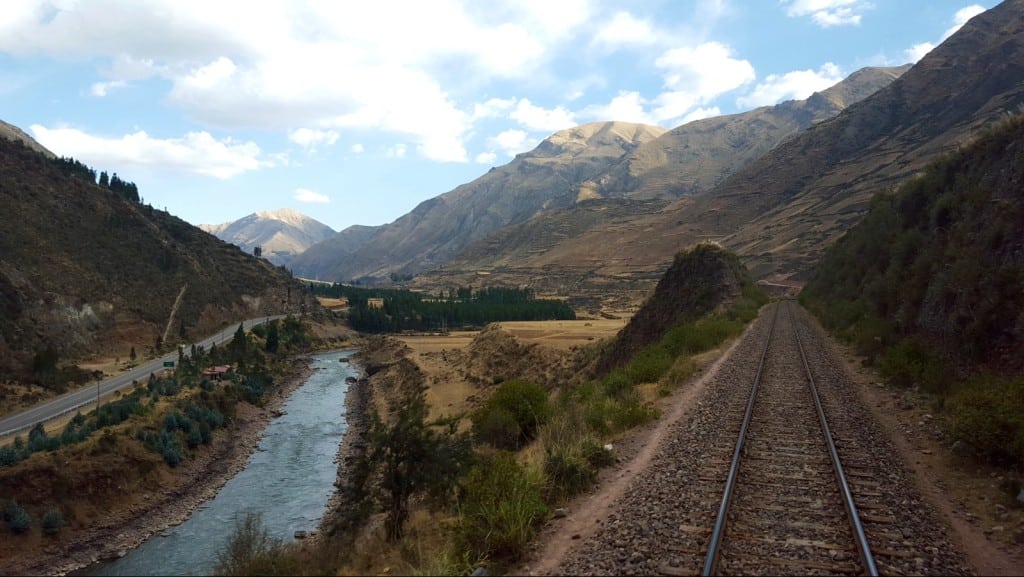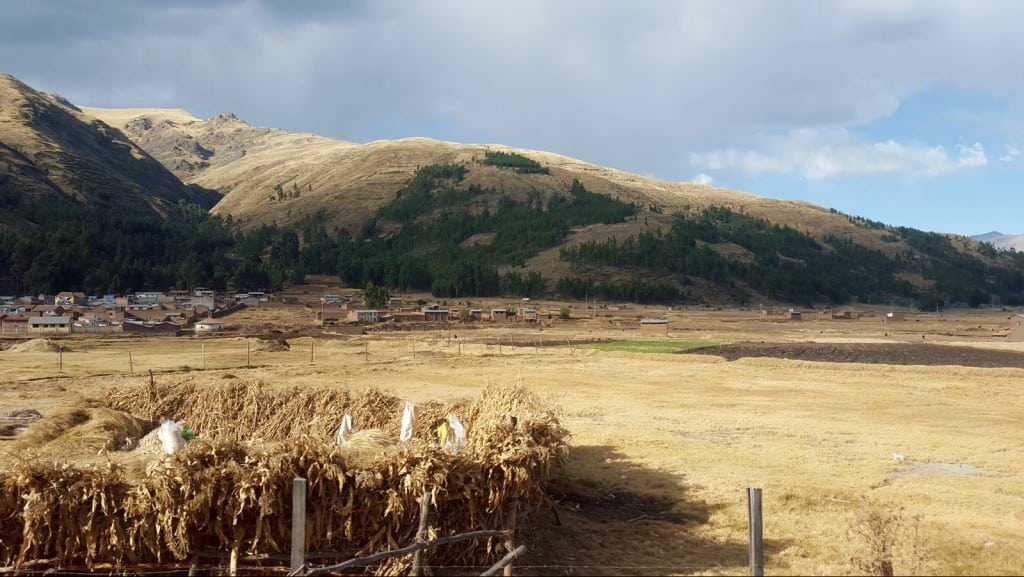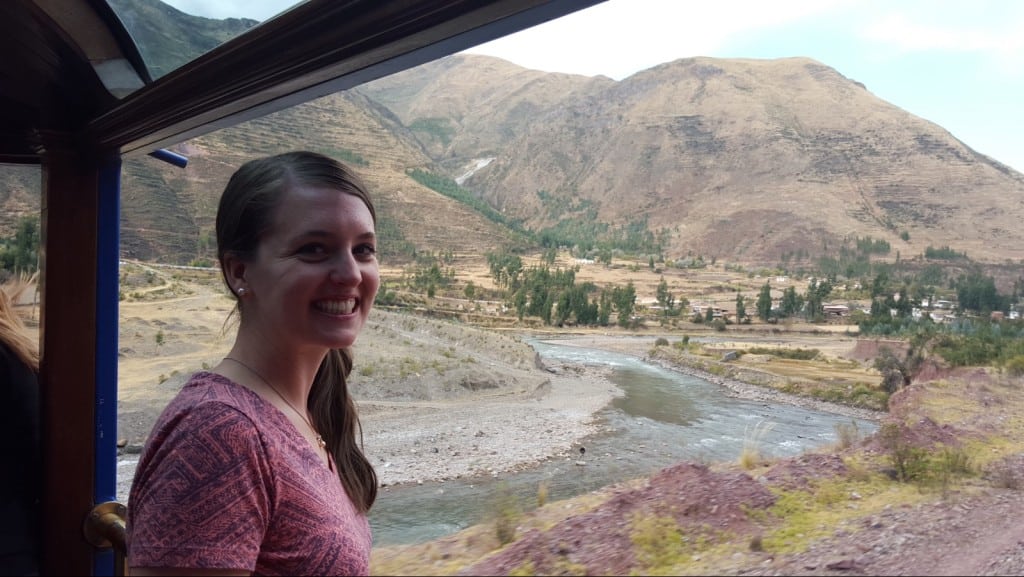 I've shared this previously on the blog, but if you'd like to see segments of the train concerts as well as moving scenery from the train, check out this little travel video I made:
If you are planning a trip to Peru and you have the time, I highly recommend you book your journey between Puno and Cusco on the Andean Explorer! It was such a neat experience and the perfect way to see parts of the country you might not otherwise see. It was one of the big highlights of our trip!
To read more on what we did in Peru and suggestions for planning your own trip:
Click here for a suggested packing list for a week in Peru.
Click here to read about our weekend in Lima.
Click here to read about our time in Puno and our tour of the lake and islands.
Next I'll be sharing another major highlight from our trip – our tour of the Sacred Valley!