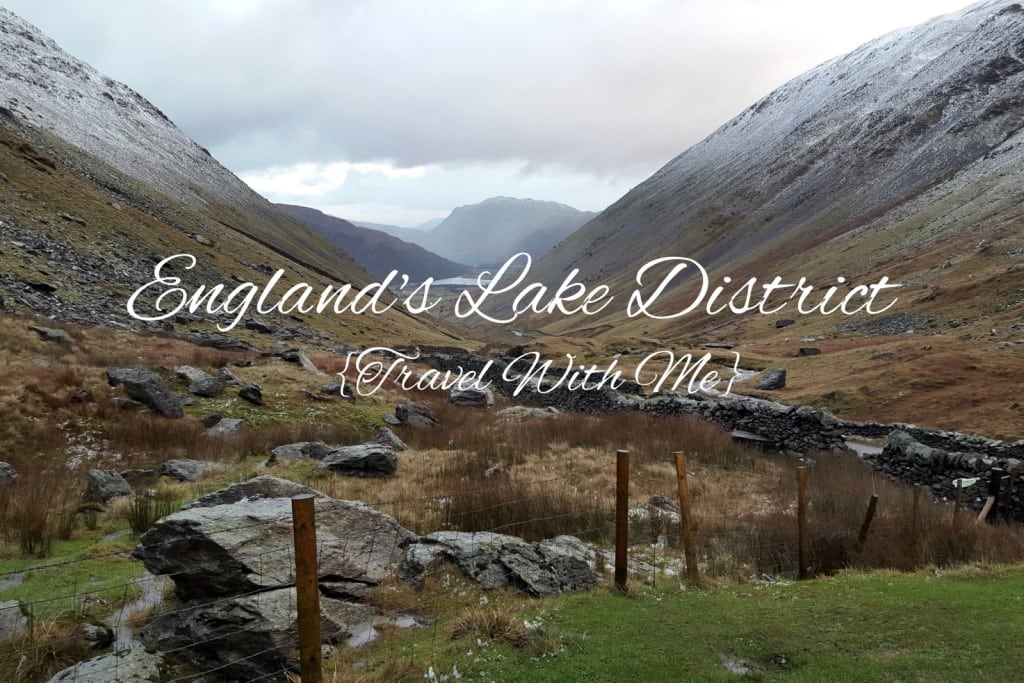 England's Lake District is dreamy. It is like nothing I ever expected. Even in winter when it is supposed to be the least scenic, my jaw was dropping as our tour van wound through the gorgeous green mountains dotted with sheep and charming English villages. We still want to go back in the future when the sun is shining so that we can explore the beautiful hiking trails, but we enjoyed our cozy winter weekend.
The Lake District is made up of many towns and villages. We chose to make Ambleside our home base for the weekend since it is close the the southern-most point, and we were coming up from York (which is south of the Lake District). From what I have seen, I don't think you can go wrong with your selection of your home base village. Each town in the Lake District will be charming and give you access to the beauty that the area has to offer.
We arrived in the Lake District after dark on our first night. We checked into our bed and breakfast and then went on the hunt to find some dinner. Unfortunately, since it was the winter off-season, there were very few late-night dinner options, but luckily we found a pub that was still serving dinner.
For the next day, we had booked a full-day tour of the Lake District with Mountain Goat Tours. Despite it being off-season, Mountain Goat still offers some of their tours in the winter. We did the Winter Ten Lakes Spectacular tour, and it was the highlight of our stay! The guide picked us up in the tour van right by our hotel in Ambleside. He then took us by ten of the Lake District Lakes, through scenic mountain passes, and to a couple of villages where we were able to get out and explore. The guide provided interesting commentary about the area as we went. It was a full day of sight-seeing, and it only costs about $45 per person. Instead of getting into all of the details of the tour, I'll let the pictures do most of the talking (with a little commentary here and there).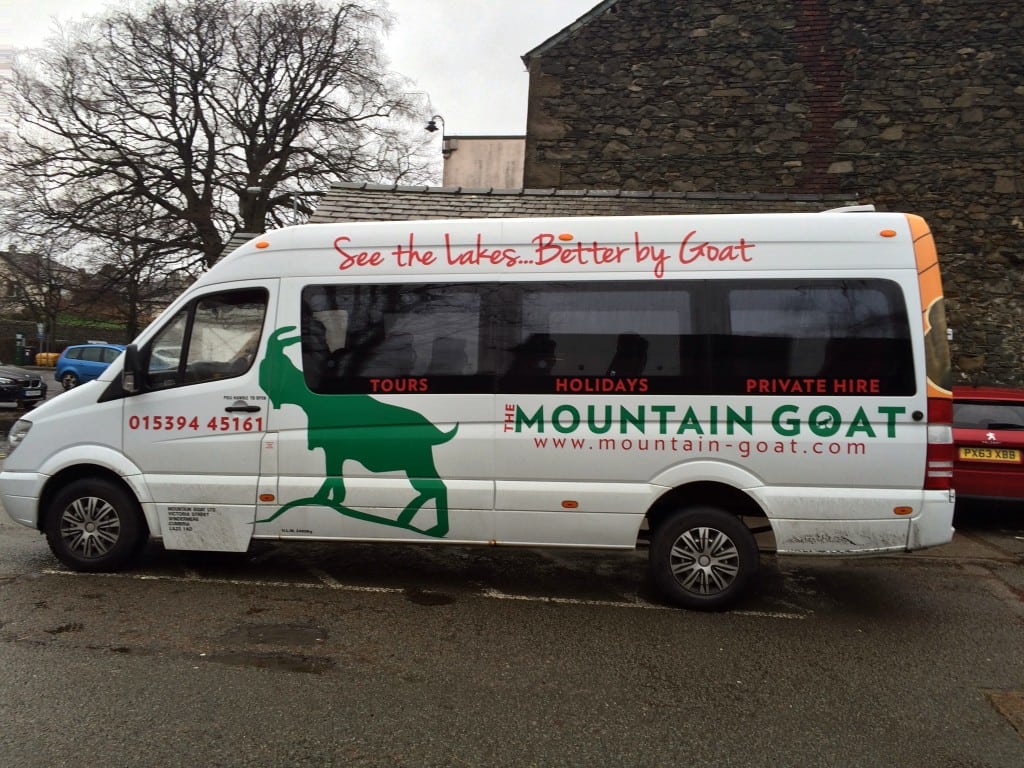 Our first stop on the tour was in the cute little village of Grasmere. Here we picked up some of the famous Grasmere Gingerbread (delicious!), ordered some coffees, and walked around in the rain.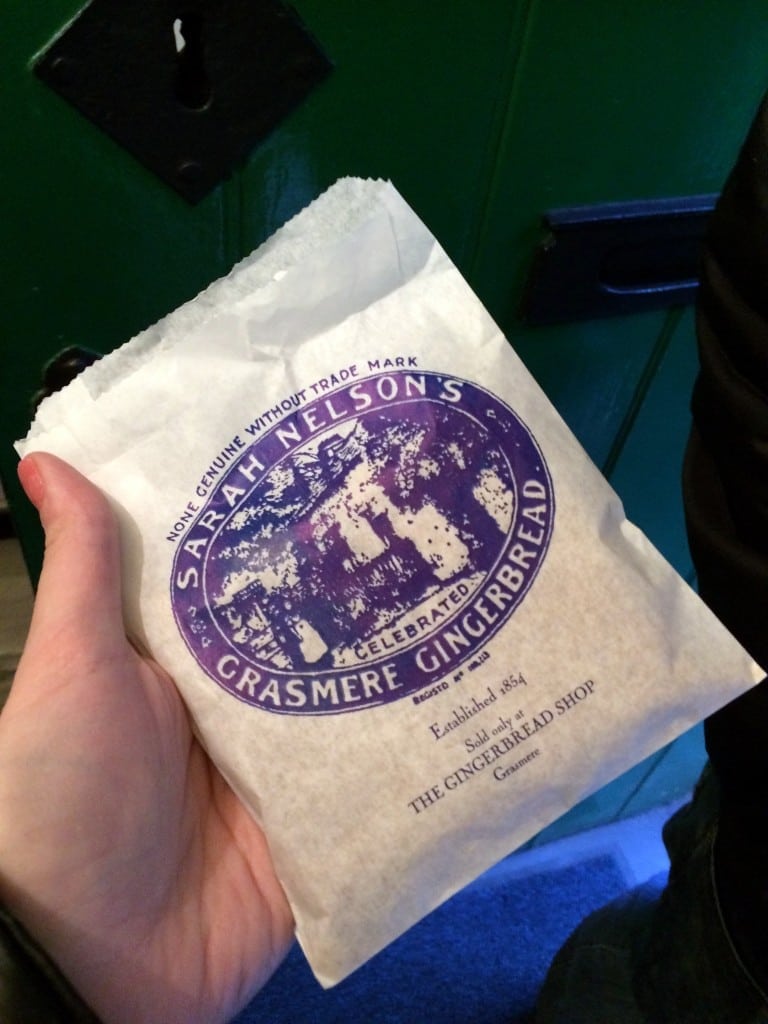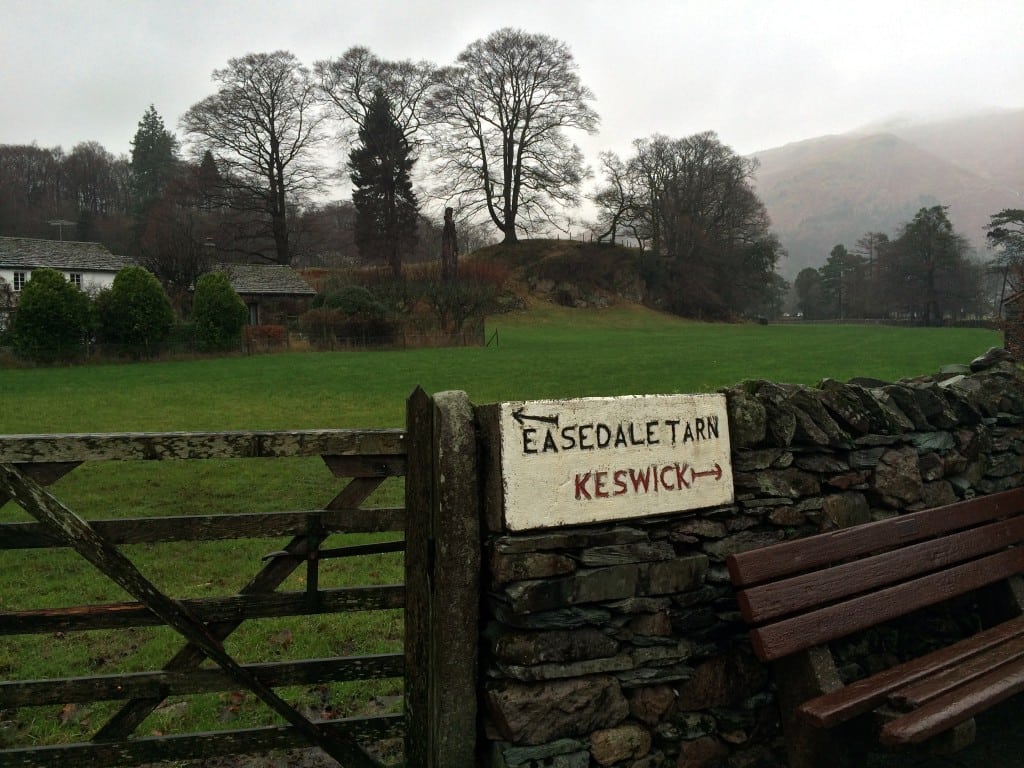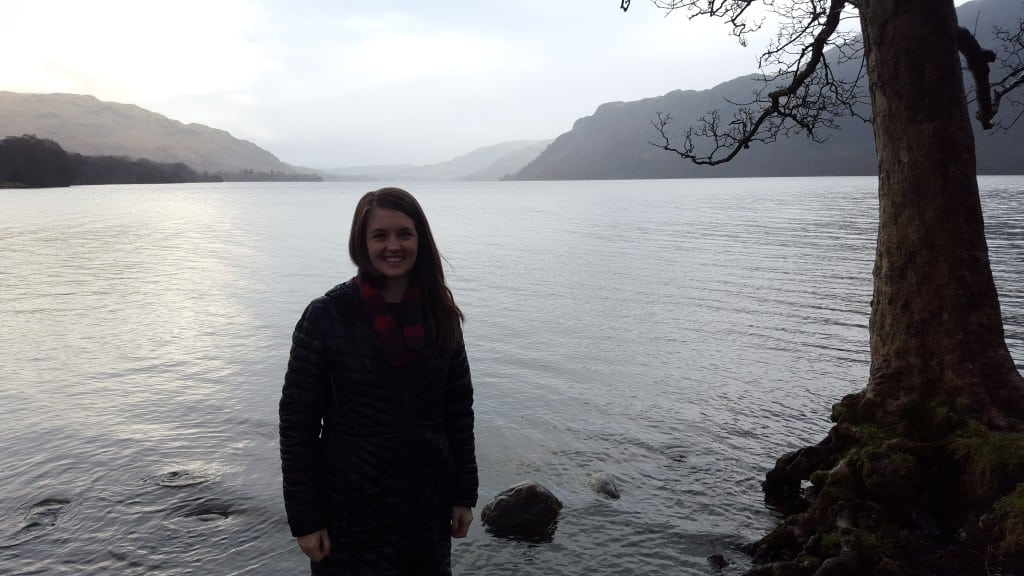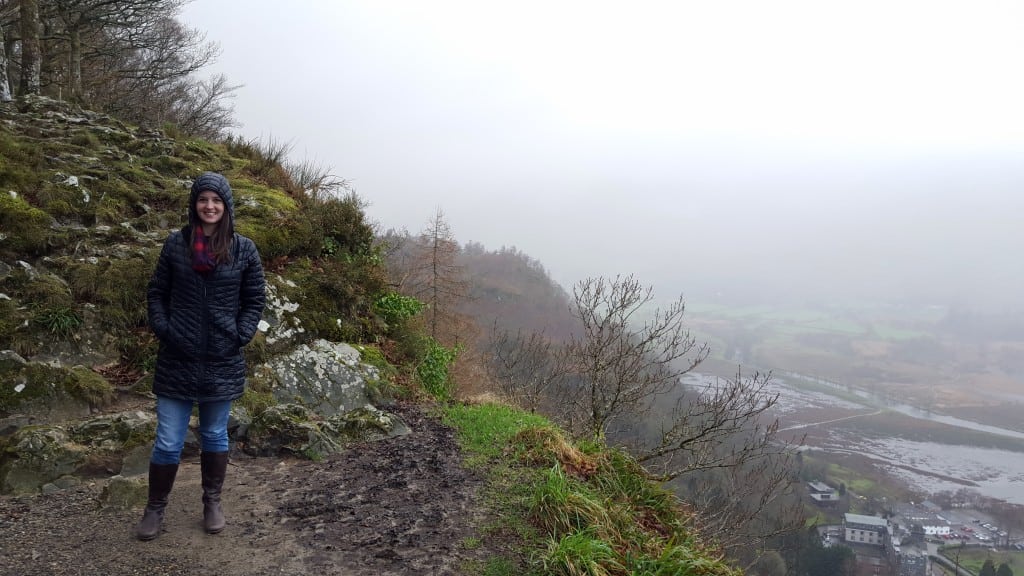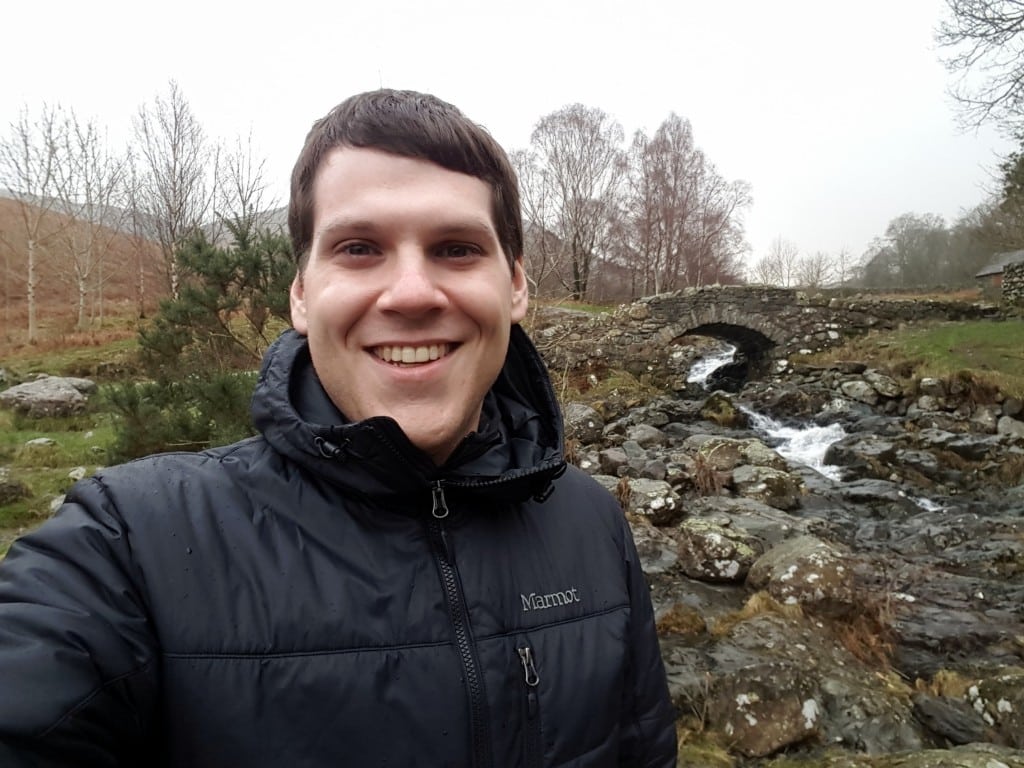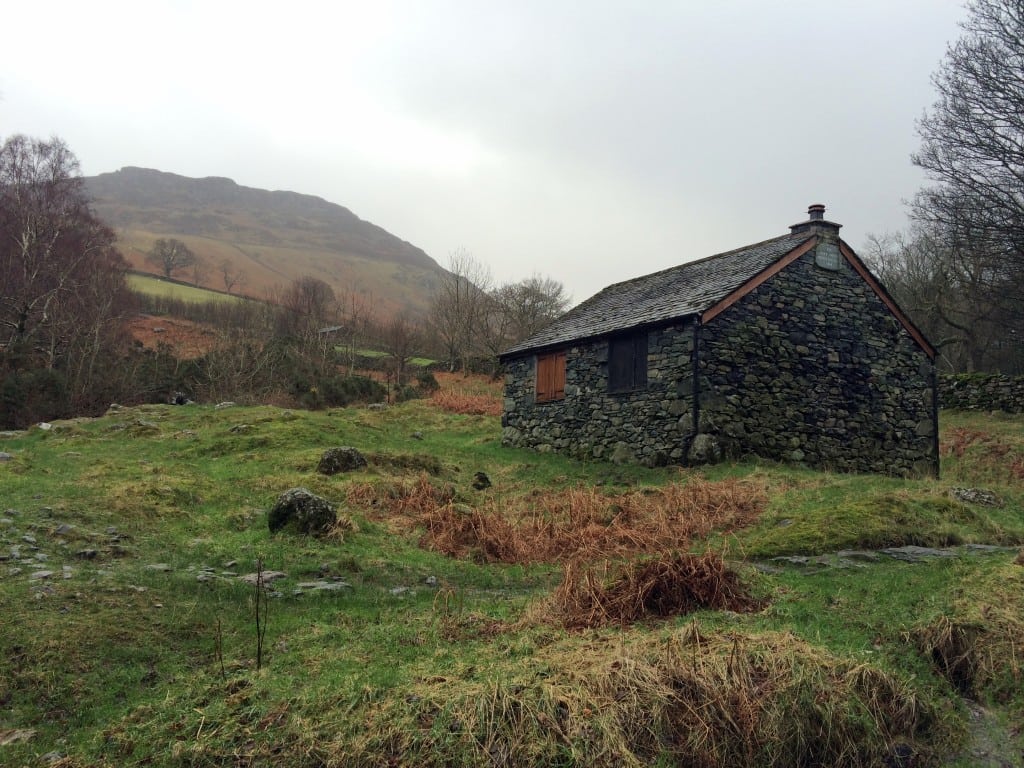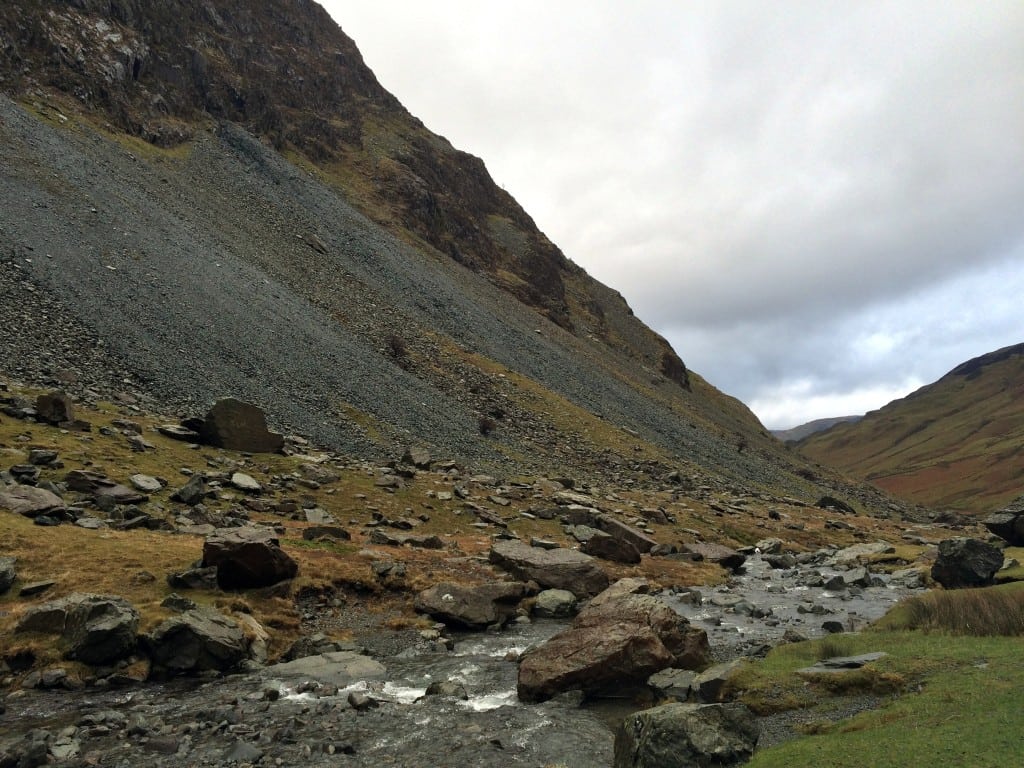 For our hour-long lunch break, we stopped in Keswick, yet another very cute village. Daniel and I chose to have afternoon tea at Bryson's Tea Room. Look at those trays full of goodies!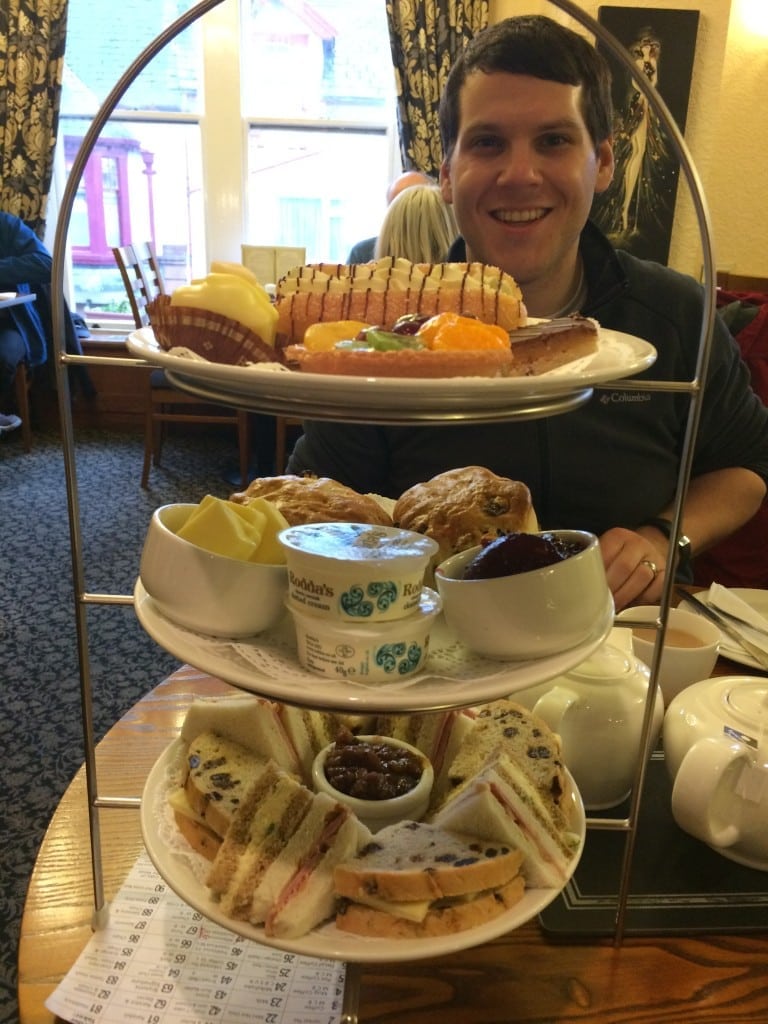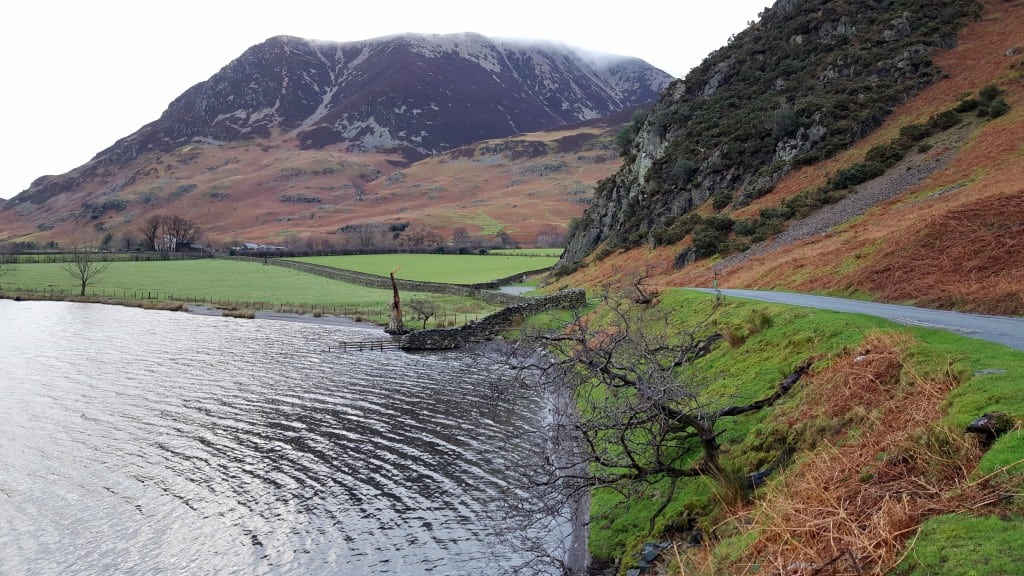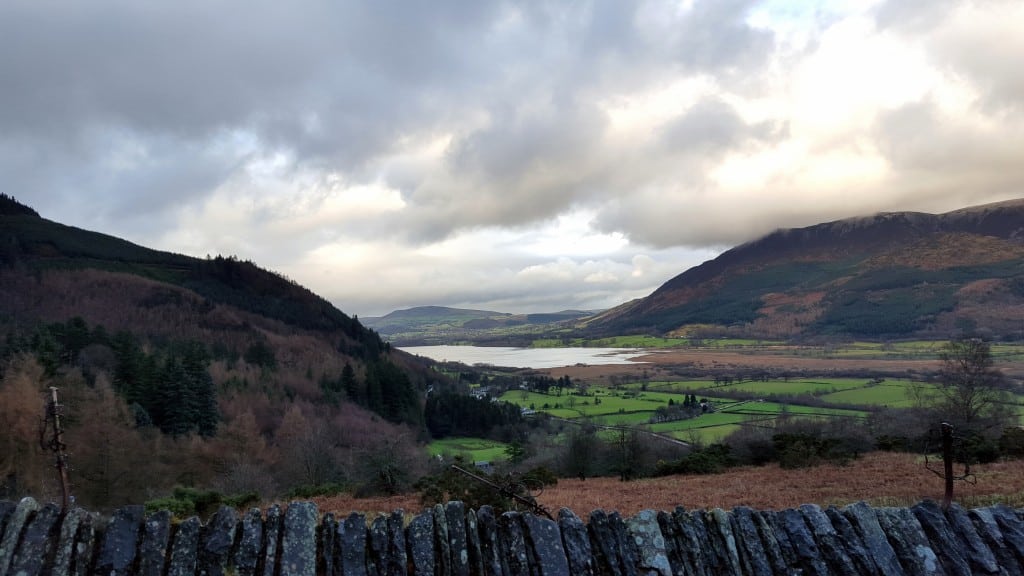 One of our last stops was at the Castlerigg Stone Circle. According to the signage around the circle, it was built about 4,500 years ago. Much like Stonehenge, there is speculation and mystery surrounding what the stone circle was used for. See my video below to see more of the circle.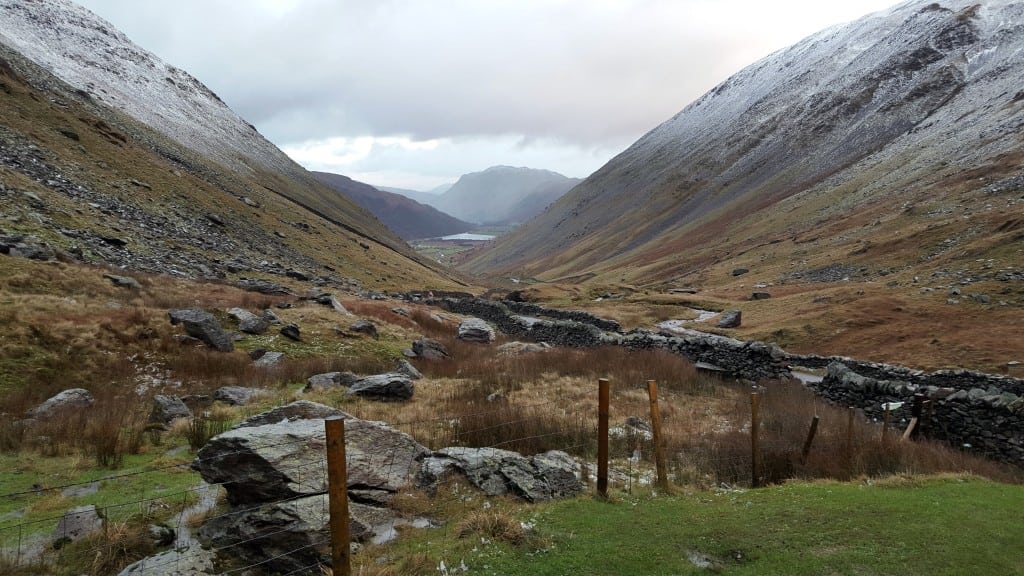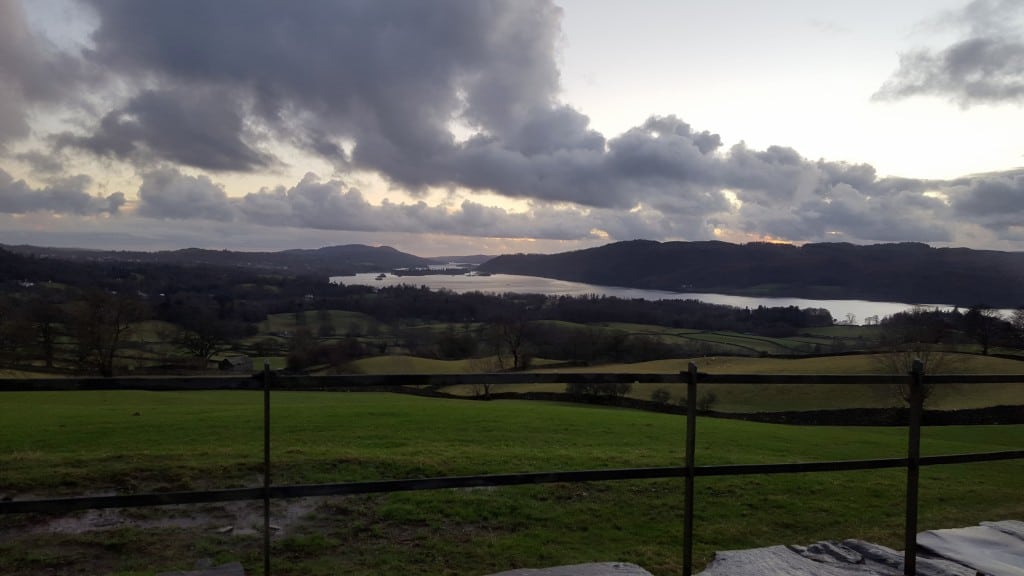 After our tour, we did a little window shopping around Ambleside and then found a cute restaurant where we ordered a pizza and cheeseboard for dinner.
Where We Stayed
For our two nights in Ambleside, we stayed at The Gables Guest House. It is a cute, simple bed and breakfast in the heart of the Ambleside town center. It offers basic hotel amenities as well as a filling cooked-to-order breakfast. We were very happy with our stay.
Well, I think I've thrown enough pretty lake pictures your way!  As you can probably tell, we really enjoyed our winter weekend in the Lake District. If you ever find yourself with the opportunity to travel there during winter, don't let the weather sway you! It will still be well-worth your time.
{My husband and I are currently on a 2.5 month trip across Western Europe.  Click here to check out all of my posts from this adventure!}
[Linking up with Anna and Bonnie for Travel Tuesday, Jenna for The Wednesday Showcase, and Melanie for her monthly Travel Tuesday]