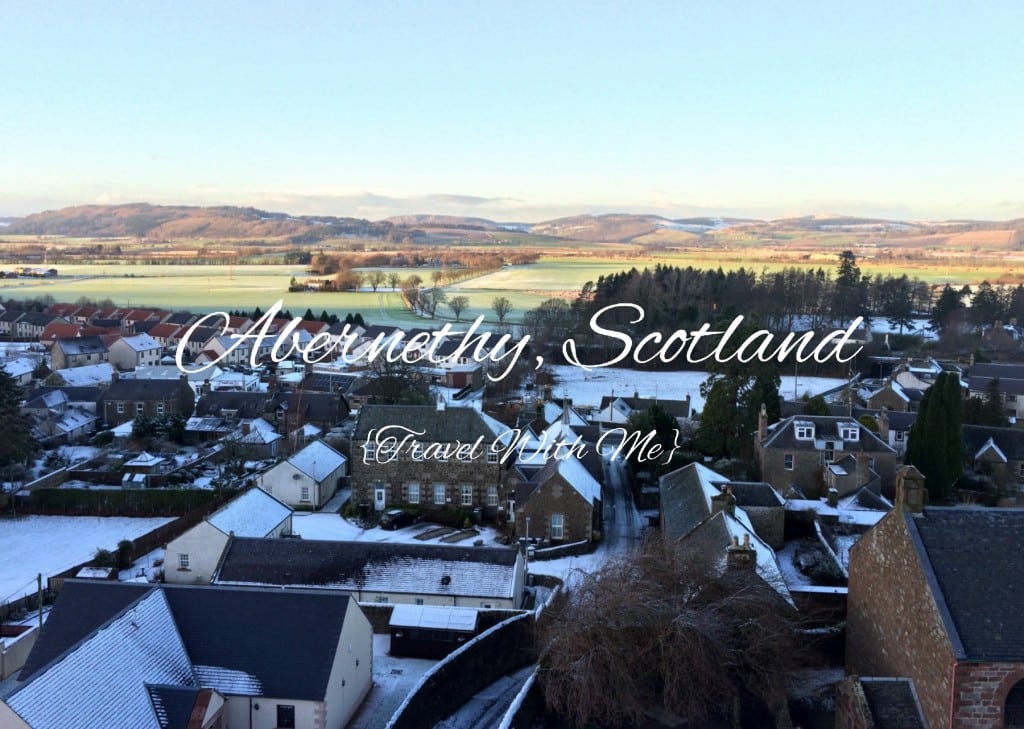 For our next home base in Scotland, we picked Dundee, a large city about an hour and a half train ride north of Edinburgh. We used this as a home base for visiting St. Andrews and the small town of Abernethy, where our last name (Abernathy) originated. For as long as I've known Daniel, he has talked about going to Abernethy, Scotland, so we made sure to make his dream a reality!
You won't find the town of Abernethy on many travel itineraries. It is a tiny village with a population of under 1,000 people. It has only two restaurants, and only one of those restaurants was open for the season while we were there. Despite its tiny size and lack of name recognition, it is a very charming and very Scottish village. We really enjoyed our time walking around the snowy roads, visiting with the locals over lunch at the restaurant, and imagining Daniel's ancestors walking around the same paths.
Once we arrived to the village by bus, our first stop was to hunt down that one open restaurant for lunch! Luckily we were able to find Berryfields Tearoom very quickly, thanks to this sign.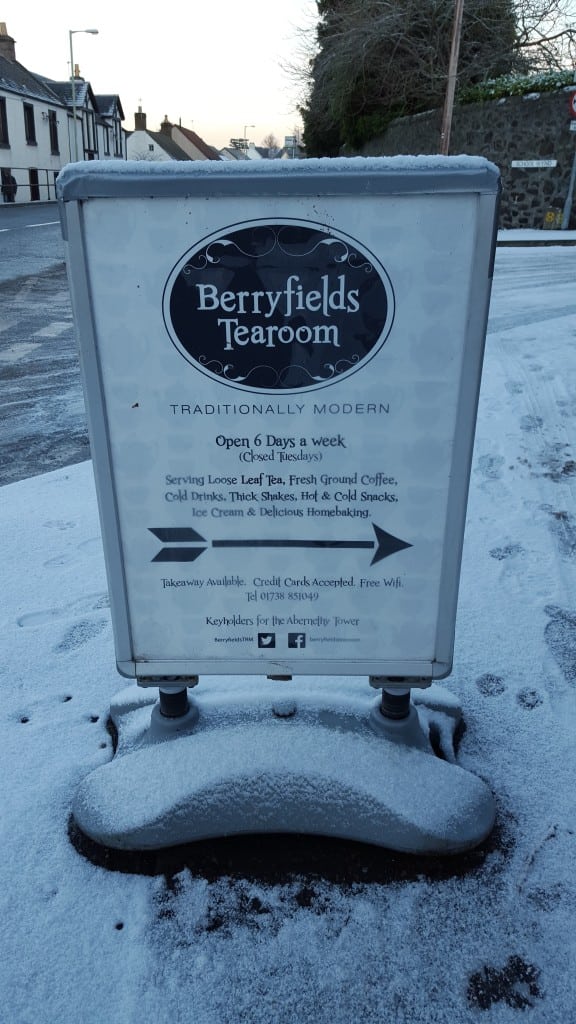 I'm not sure what I was expecting, but I definitely didn't think we'd walk into such a cute cottage!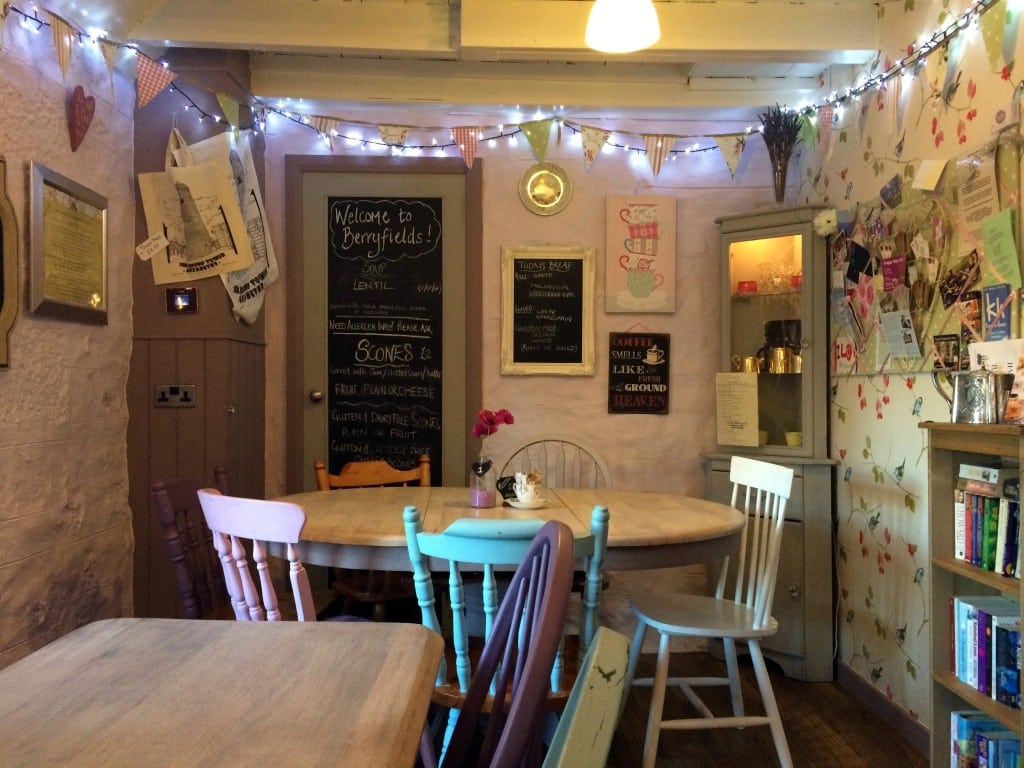 The tearoom also sold Abernethy memorabilia, such as this very cute tote bag and books about the history of Abernethy.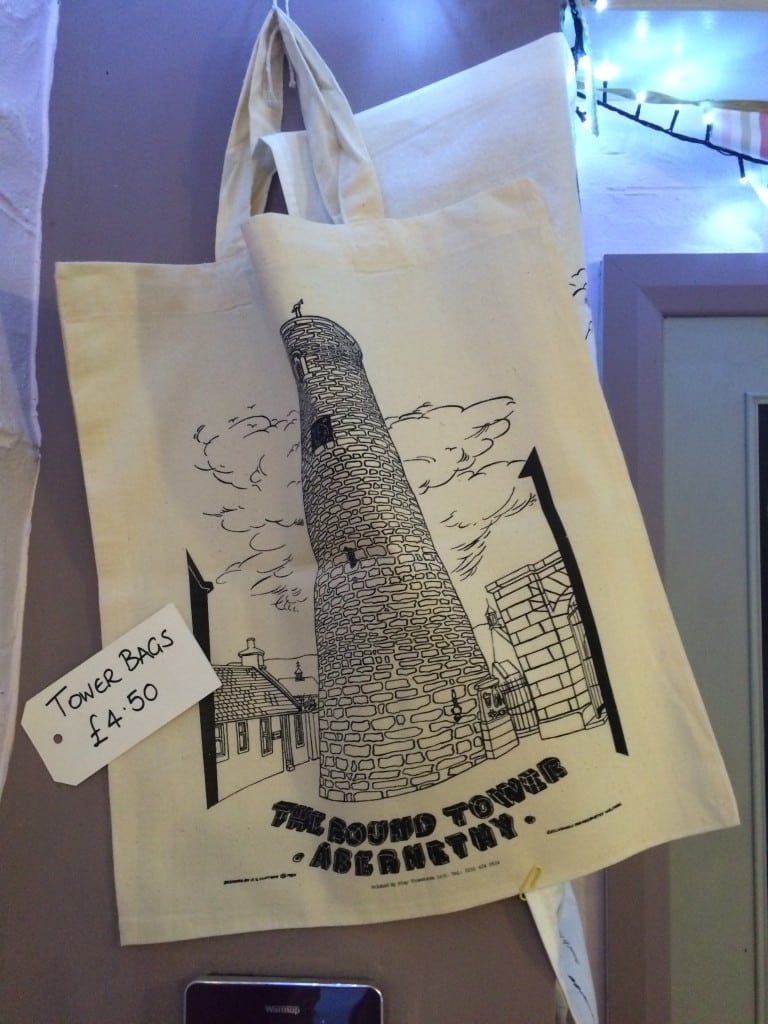 After a delicious lunch, we had a fun visit with the restaurant owners and learned a neat fact: The restaurant owners are one of the few people who hold a key to the Abernethy Tower! The Abernethy Tower is one of only two round towers in the Irish style left in Scotland. It was a lot of fun to have the big brass key handed over to us and to climb up the spiral staircase to take in the view.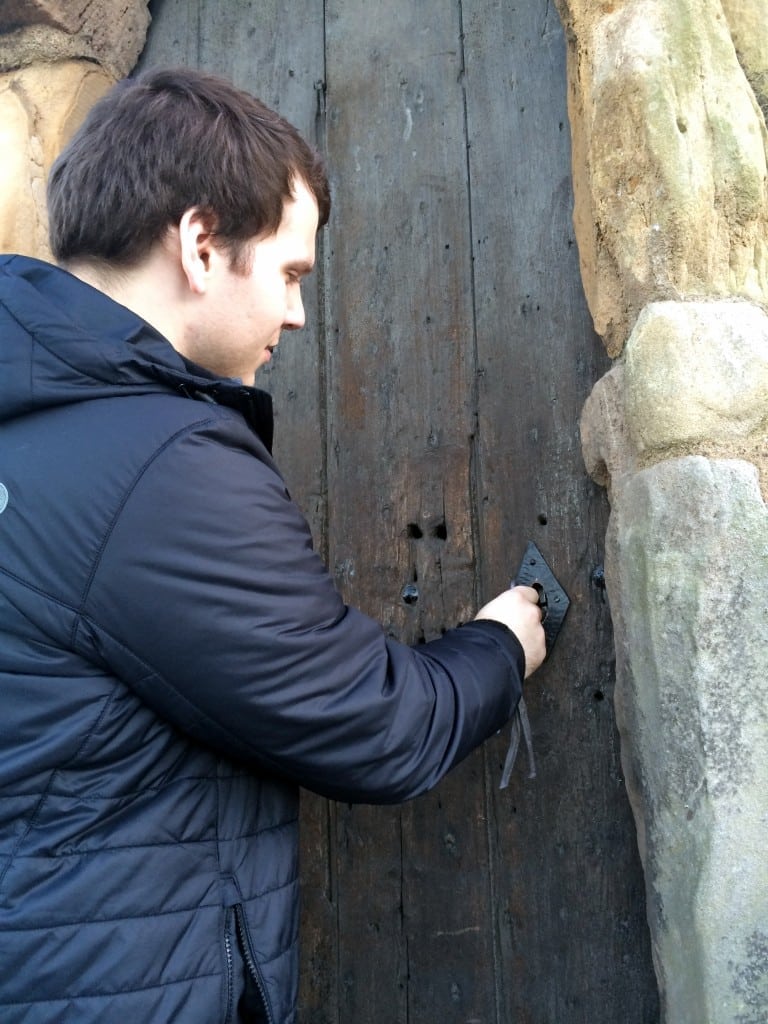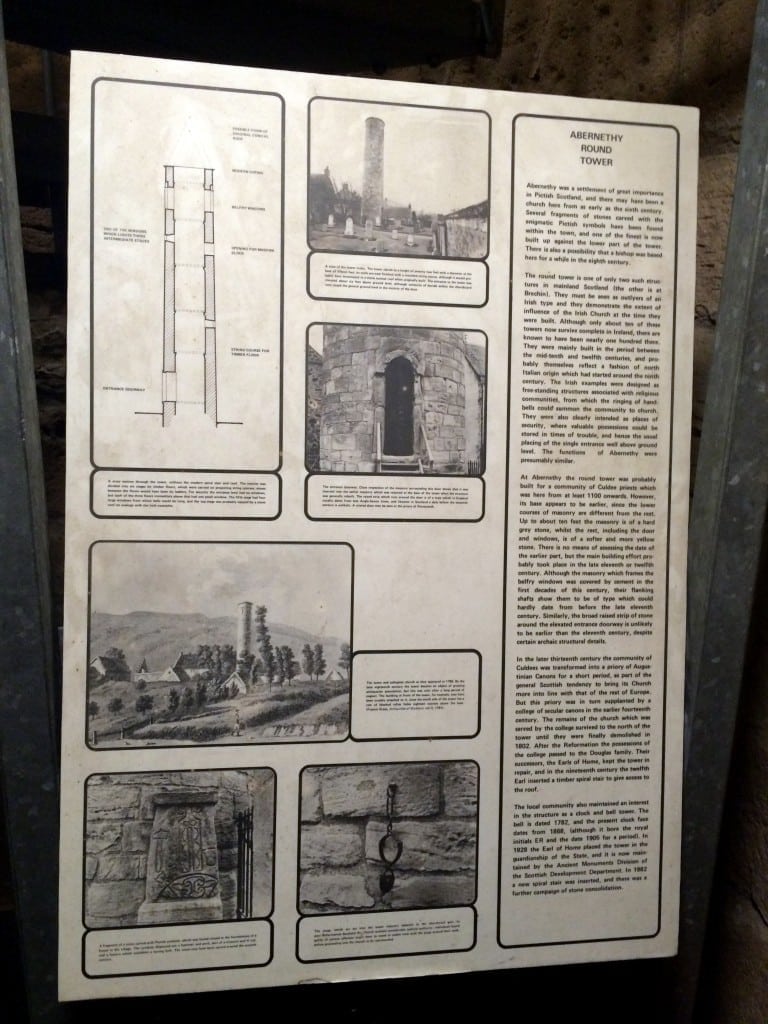 After climbing the staircase, we were rewarded with a beautiful view of the village.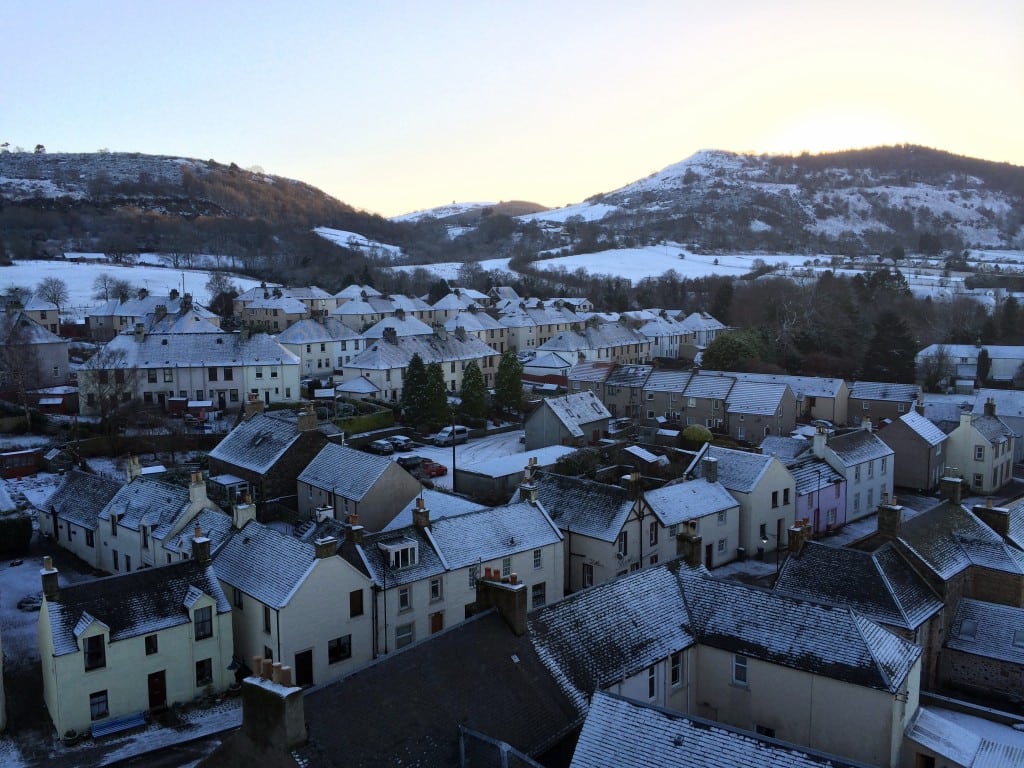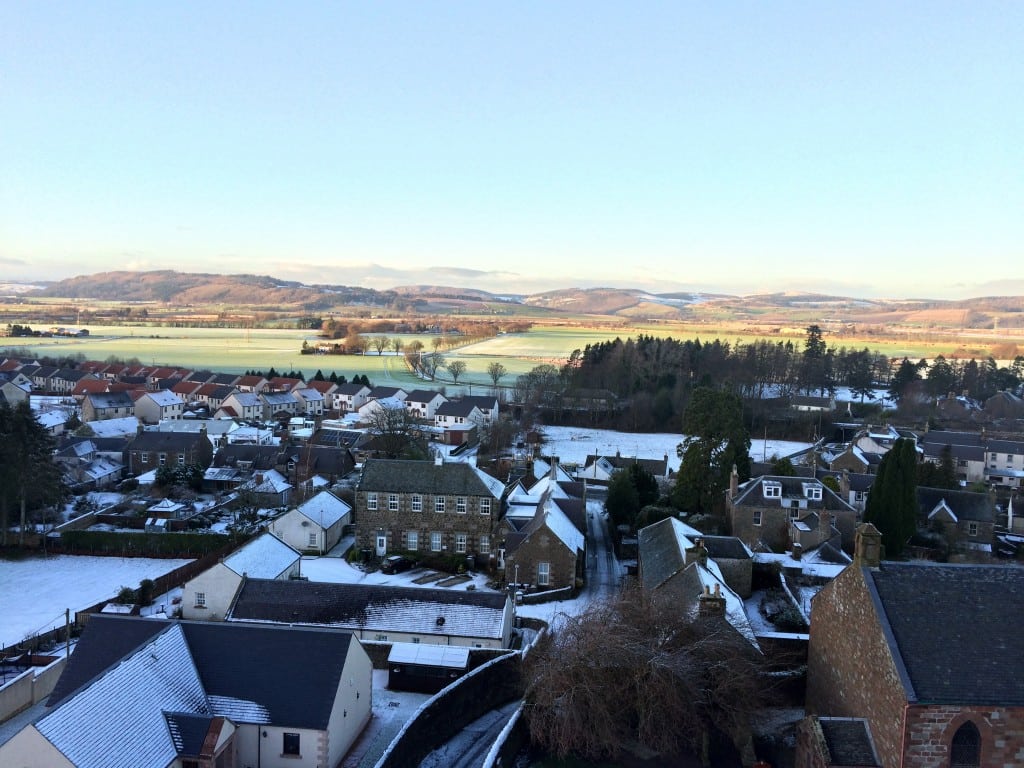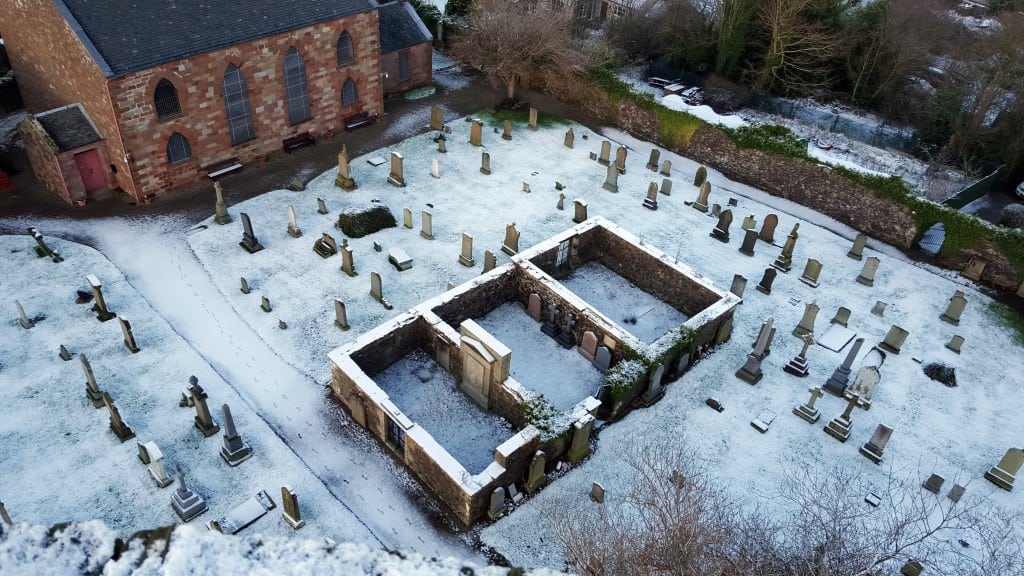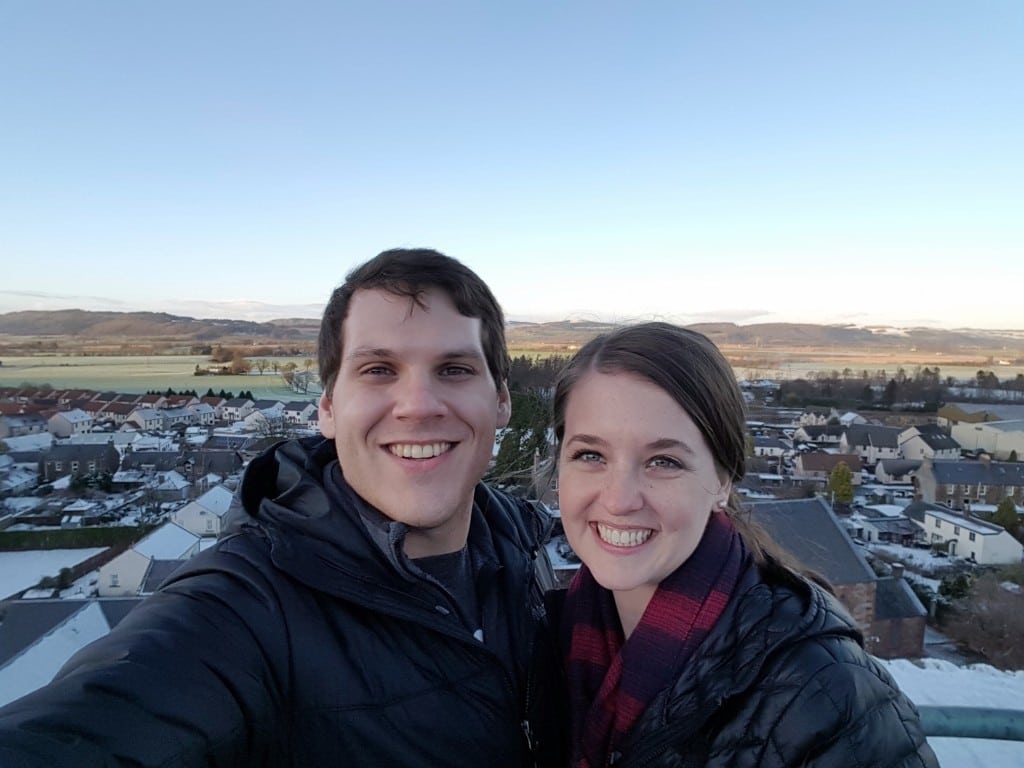 After climbing back down and (reluctantly) returning the big key, we looked around the beautiful, snow-covered cemetery next to the tower. We didn't find any Abernethys, but we'd like to think we passed by the graves of some of Daniel's ancestors.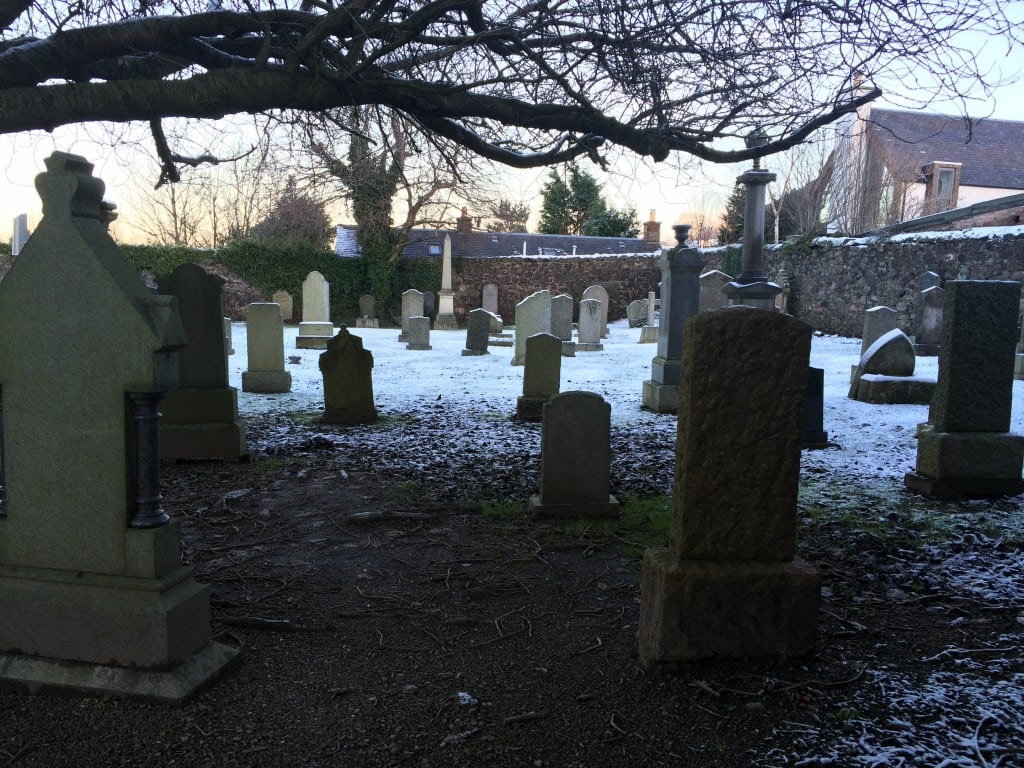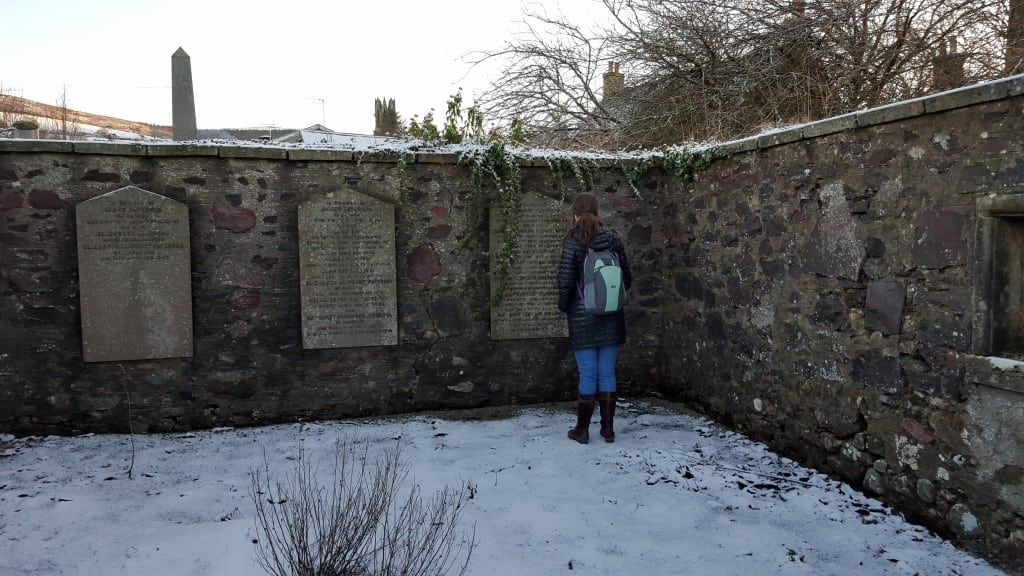 The rest of our time in Abernethy was spent just walking around and exploring the rest of the village.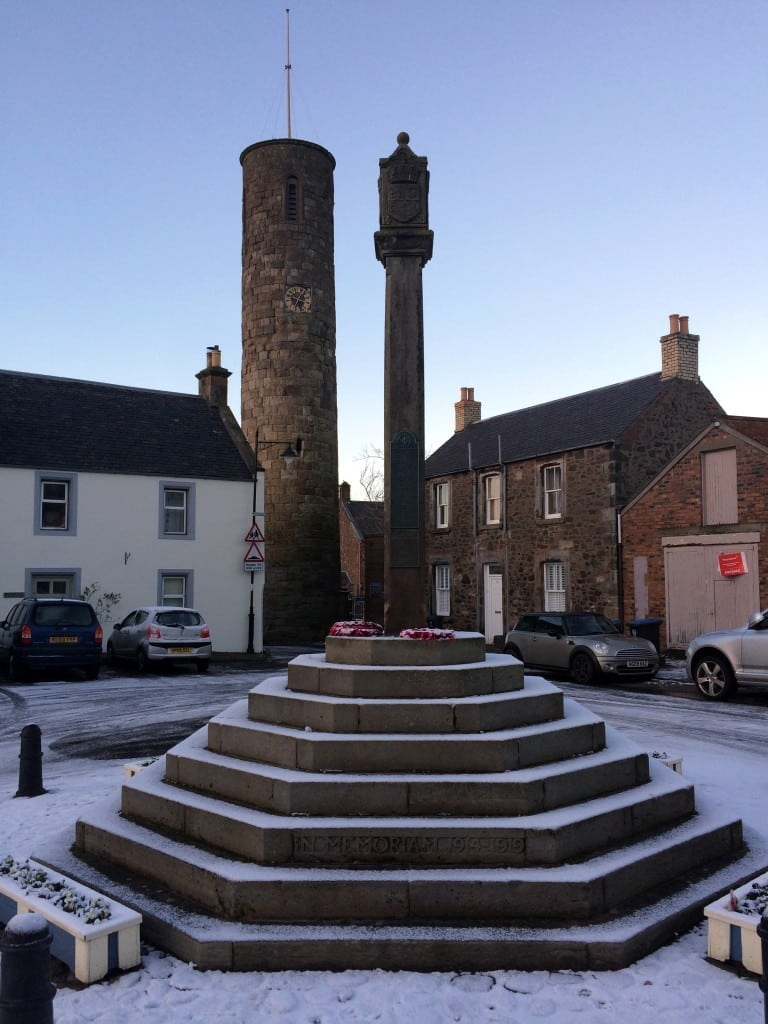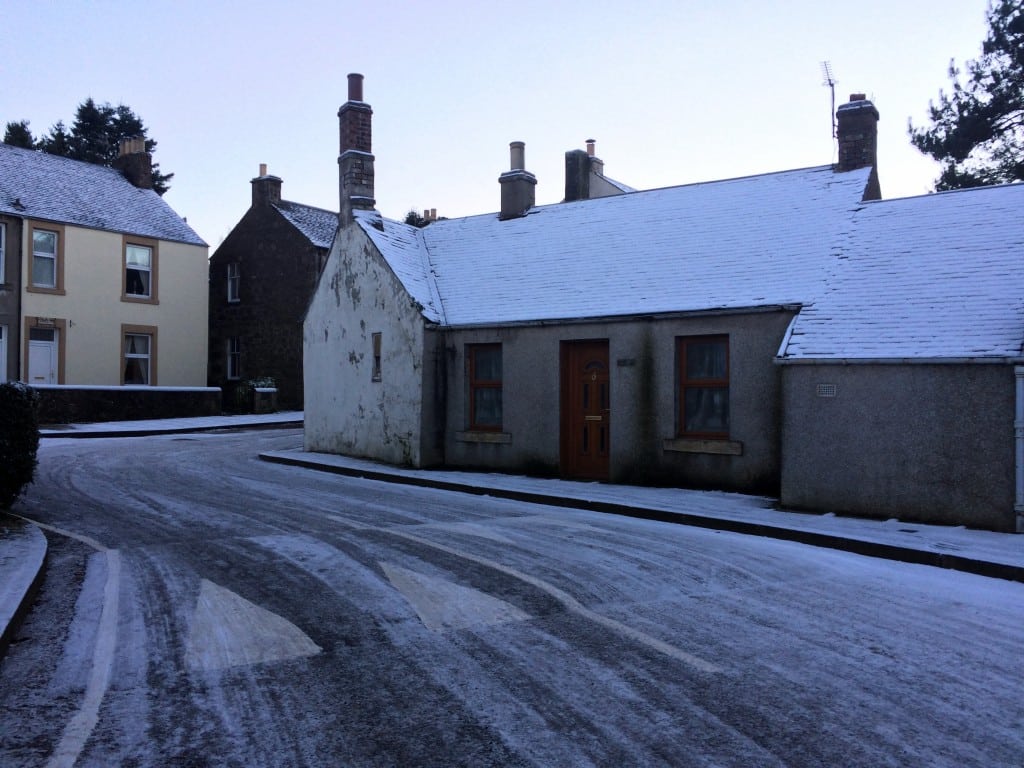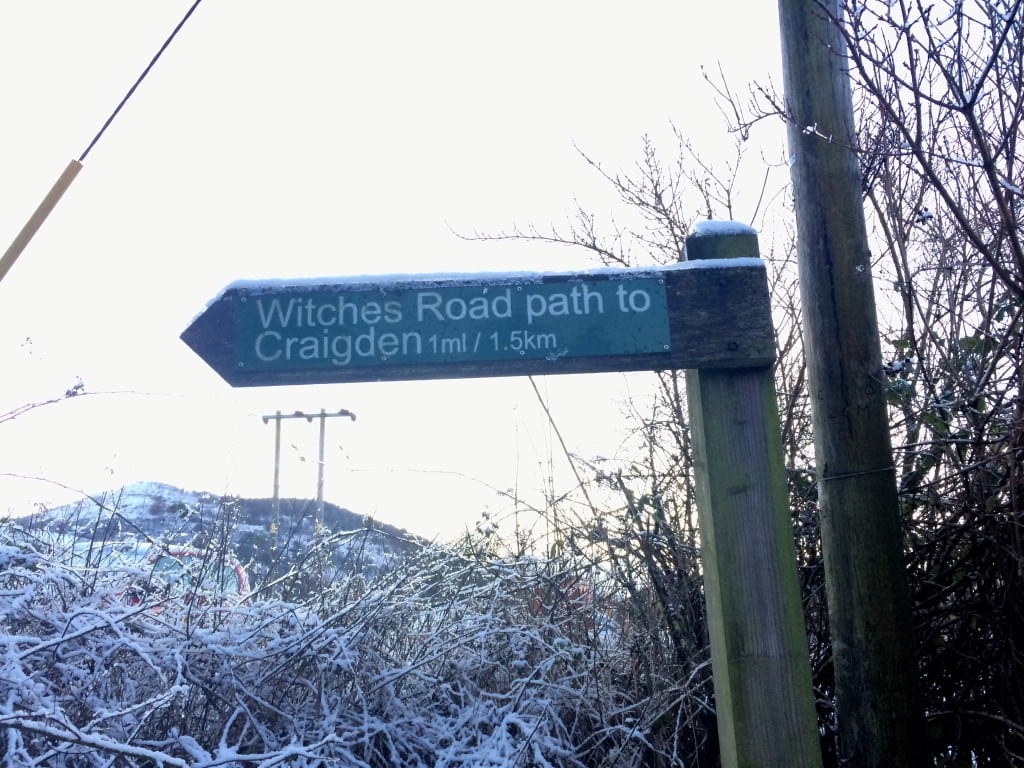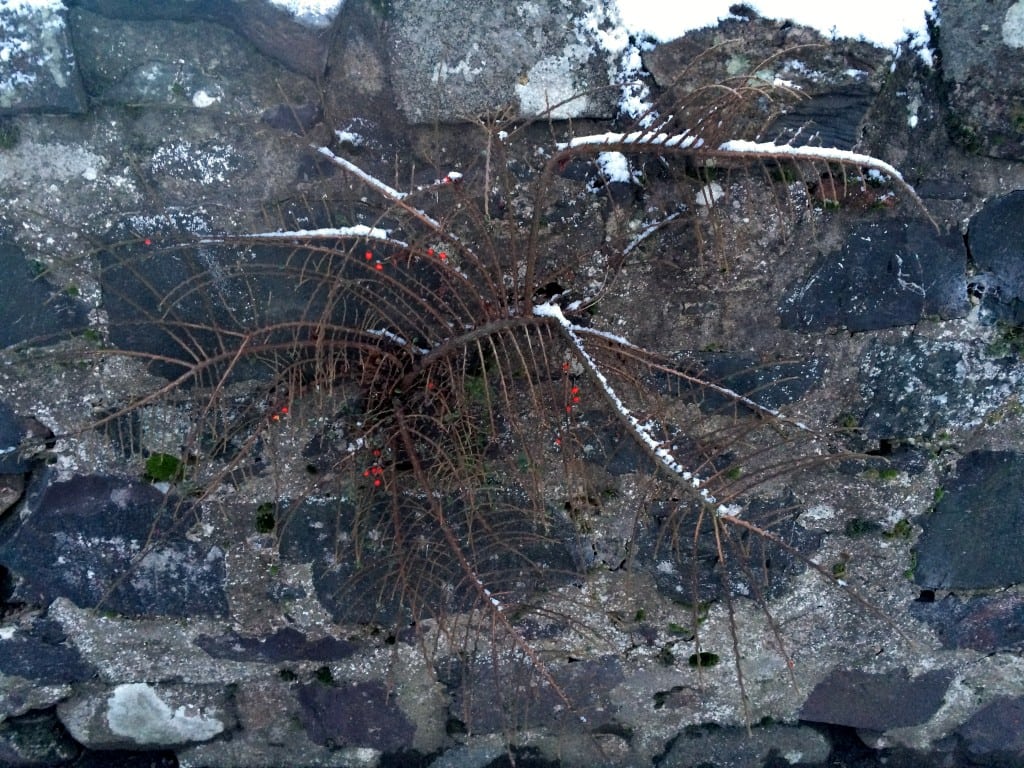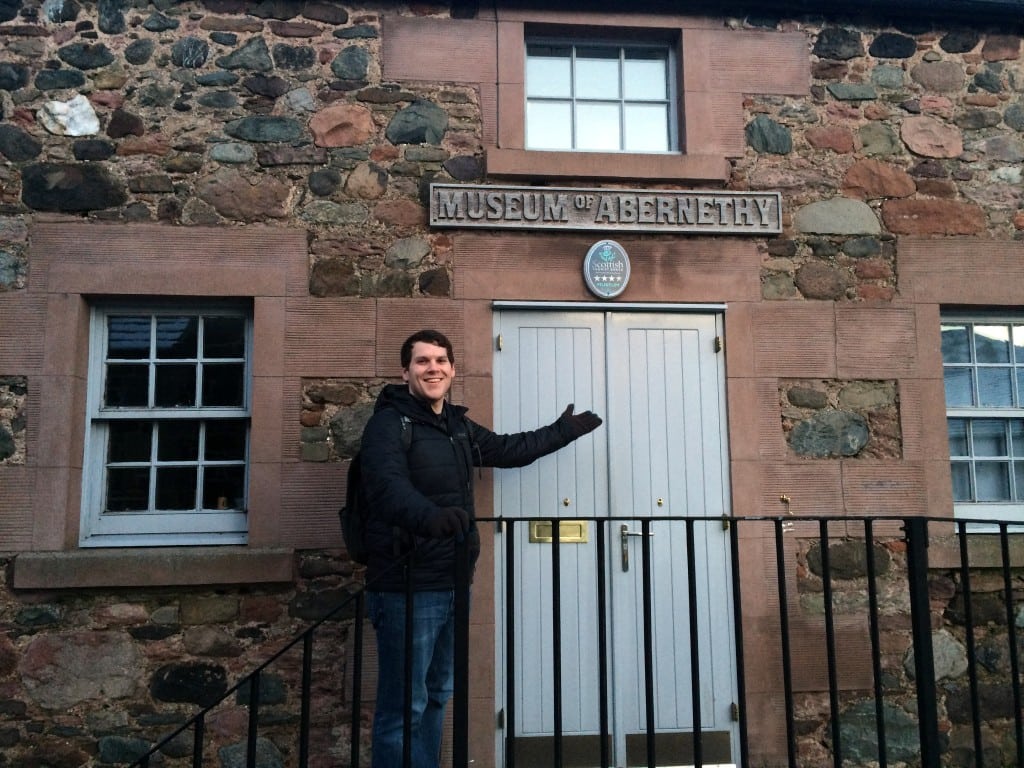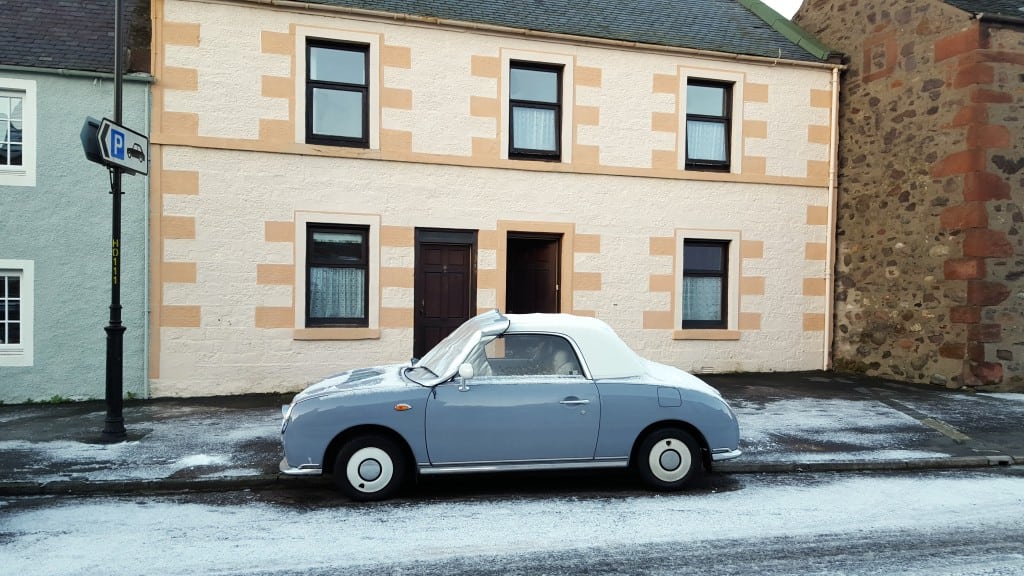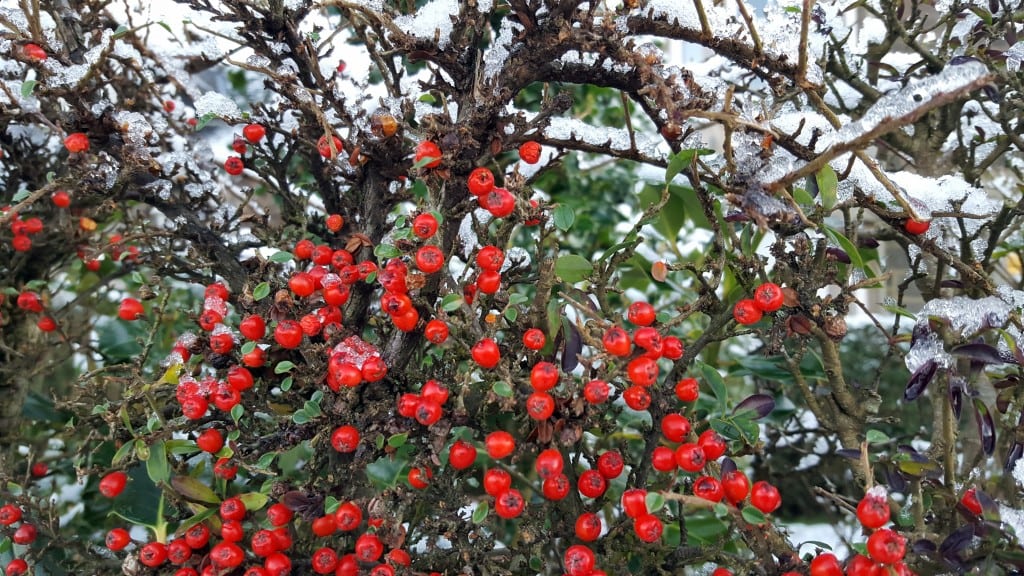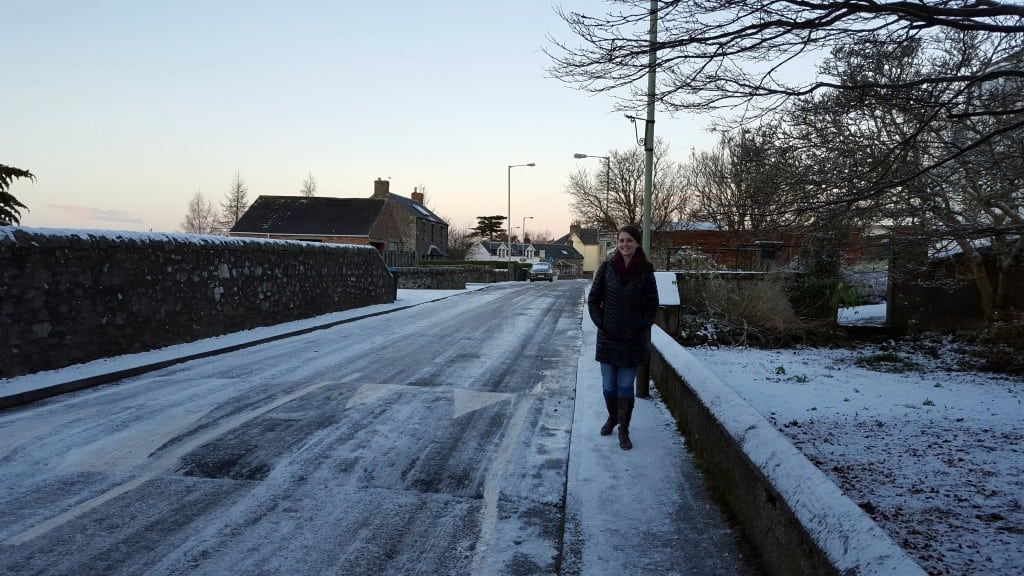 And, for the grand finale, we stopped by the River Nethy. The name Abernethy translates to "by the River Nethy", so this was a mandatory stop. Much to Daniel's dismay, the Rivery Nethy was not the mighty body of water he had dreamed of. In fact, it was just a tiny little stream. I thought it was cute though. 🙂
{Our time in Abernethy was part of a 2.5 month trip across Western Europe.  Click here to check out all of my posts from this adventure!}