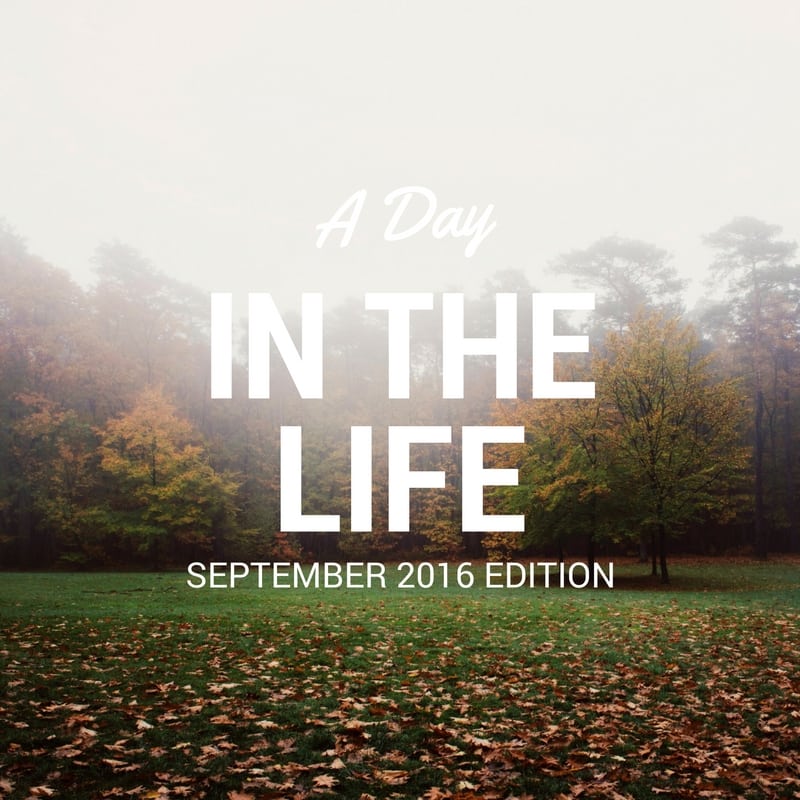 One of my favorite types of blog posts to read are "day in the life" posts where readers get to walk through the details of the blogger's day. I thought I'd share one of those on my blog today! I couldn't remember if I had done one of these before, but I just found one I did in January 2014 when we lived in DC, and I had recently started blogging. I laughed out loud when I read it because it is crazy how similar my routine is over two and a half years later!
Here is what a typical weekday is for me in September:
At about 5:20am, I roll out of bed (after snoozing several times), throw on work out clothes, and wash my face. I like to get up early on weekdays to get my workout in and have a slow morning before work.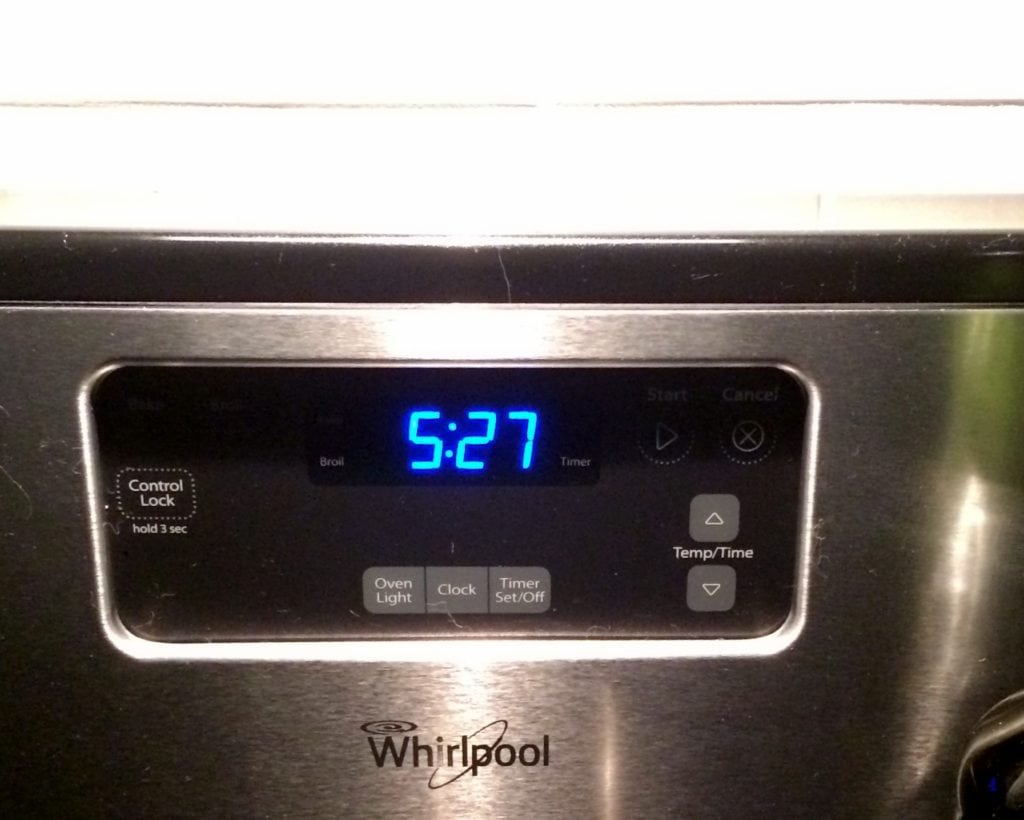 Before heading to the gym, I do a devotional while drinking a pre-workout juice smoothie (I've been drinking the Trader Joe's juices lately).  For my devotional, I've been following along with She Reads Truth the past few months.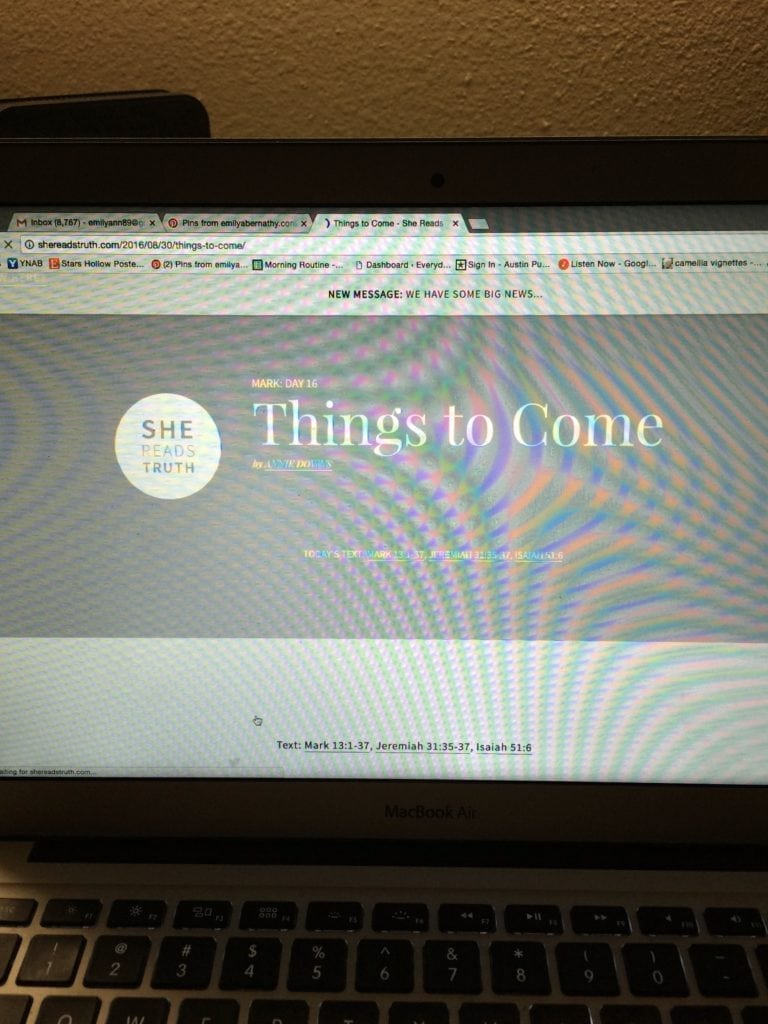 The studio I go to for spin and barre/pilates is in my apartment building. Yes, I know I am lucky, and yes, I know I have no excuse not to go! I go to a 6am spin class on Tuesdays and Thursdays, so this was a spin class day.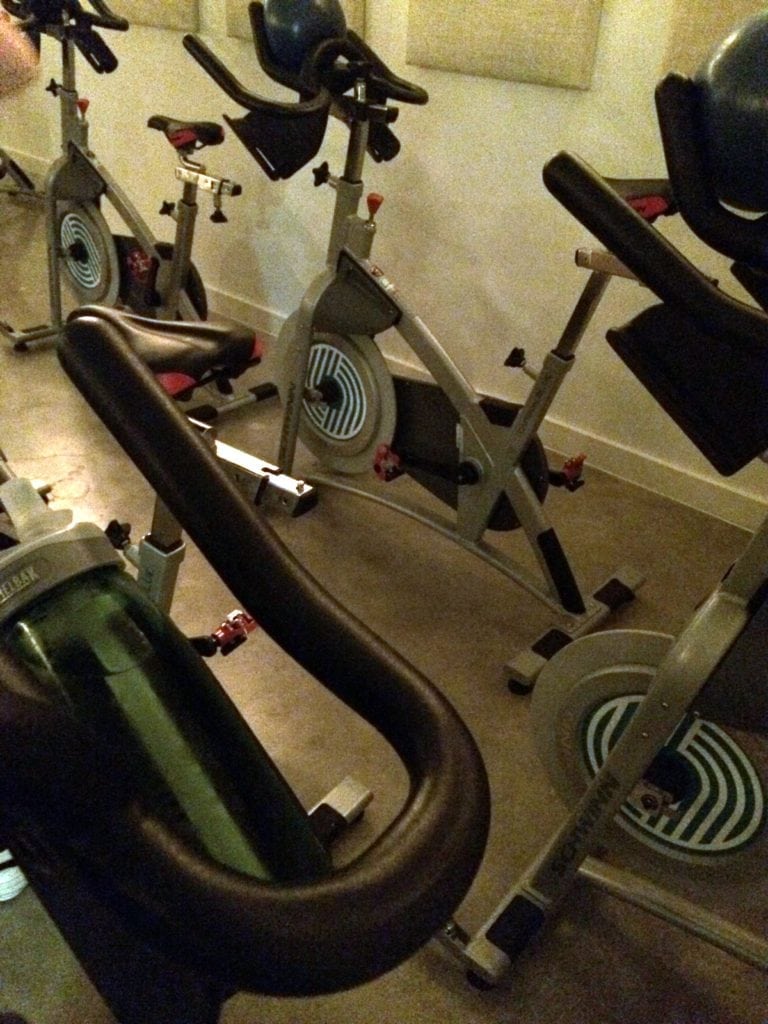 Forty-five minutes later I'm going back up to my apartment. Banana is usually in the middle of his morning "nap on the box" when I walk in.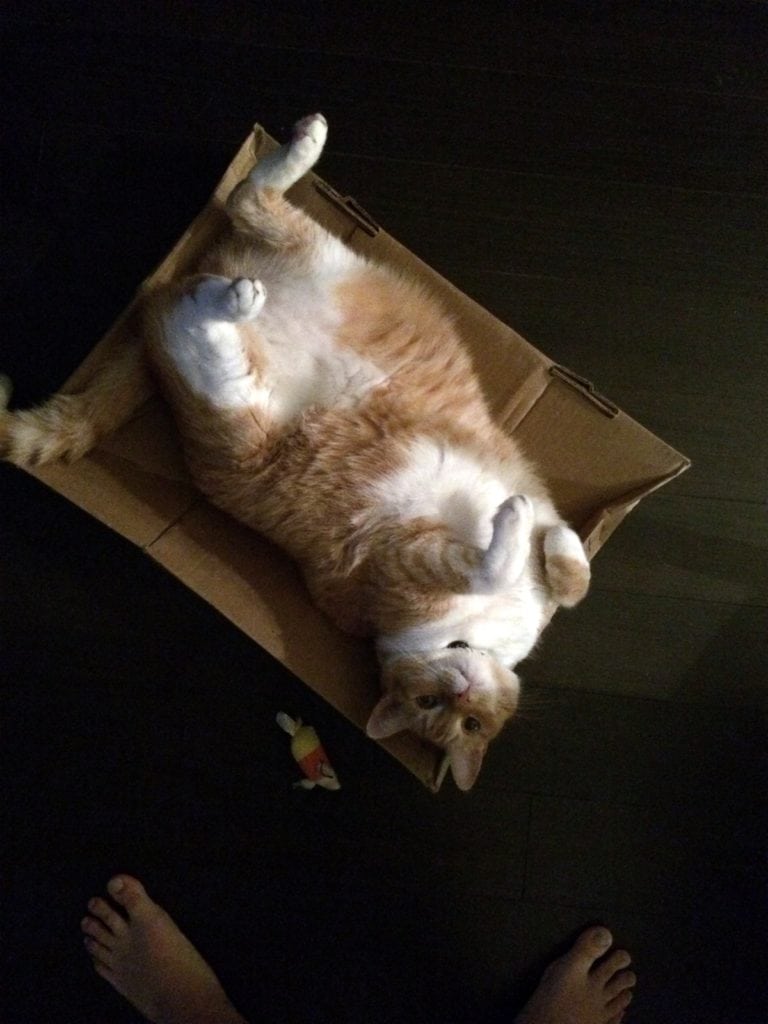 I remembered I wanted to add something to the blog post I had scheduled to go live at 7am, so I make that update before hopping in the shower.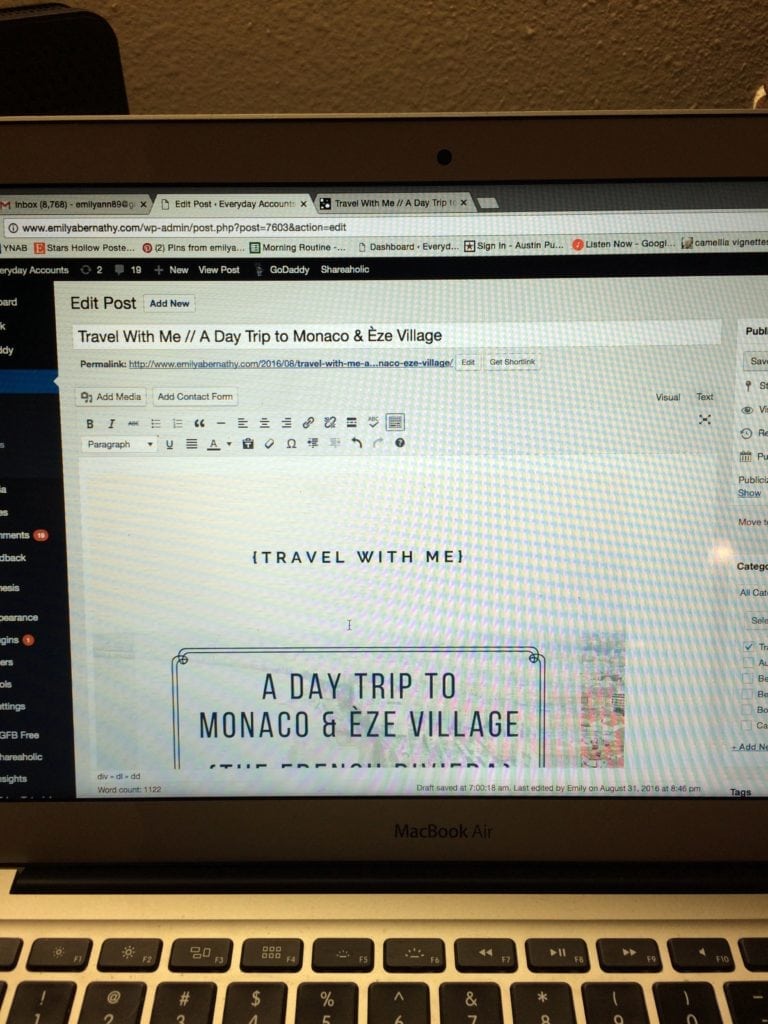 After the shower, I actually get back in to comfortable clothes and do my morning skin care. I'm currently using the products pictured below in the mornings.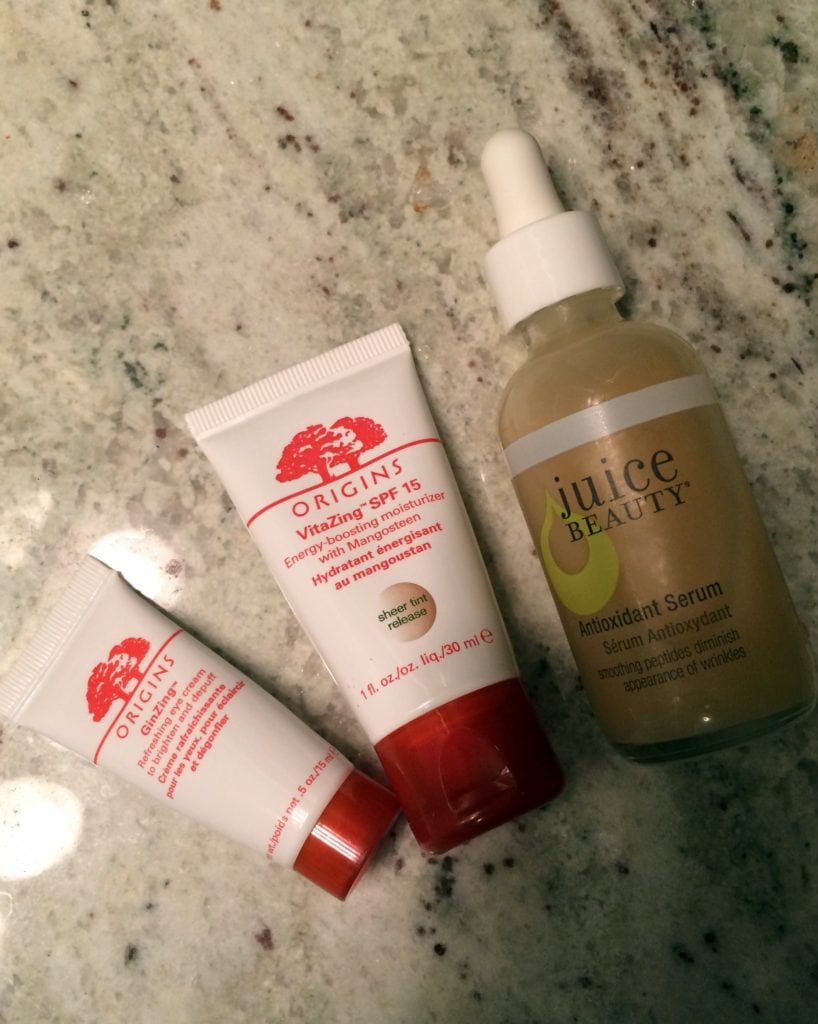 I come back out to the kitchen, light a candle (it's September 1st, so naturally I pulled out my unfinished pumpkin candle from last year) and fix a quick cup of coffee in the Keurig. I also pour myself a big bowl of cereal – I wish I made myself a nice, nutritious breakfast every morning, but I just eat cereal each morning. At this point, it's usually about 7:15, so I have forty-five minutes to read TheSkimm and some blog posts, update YNAB (our budgeting tool), and do whatever else I want on the computer while eating breakfast and drinking my cup of coffee.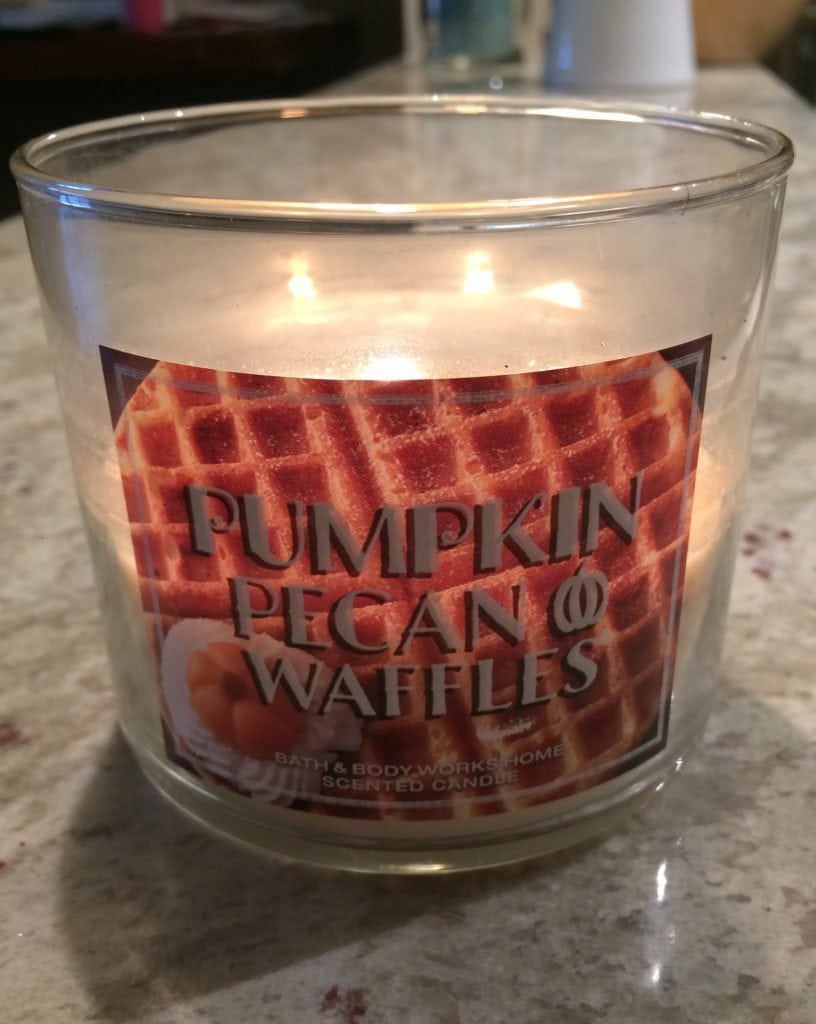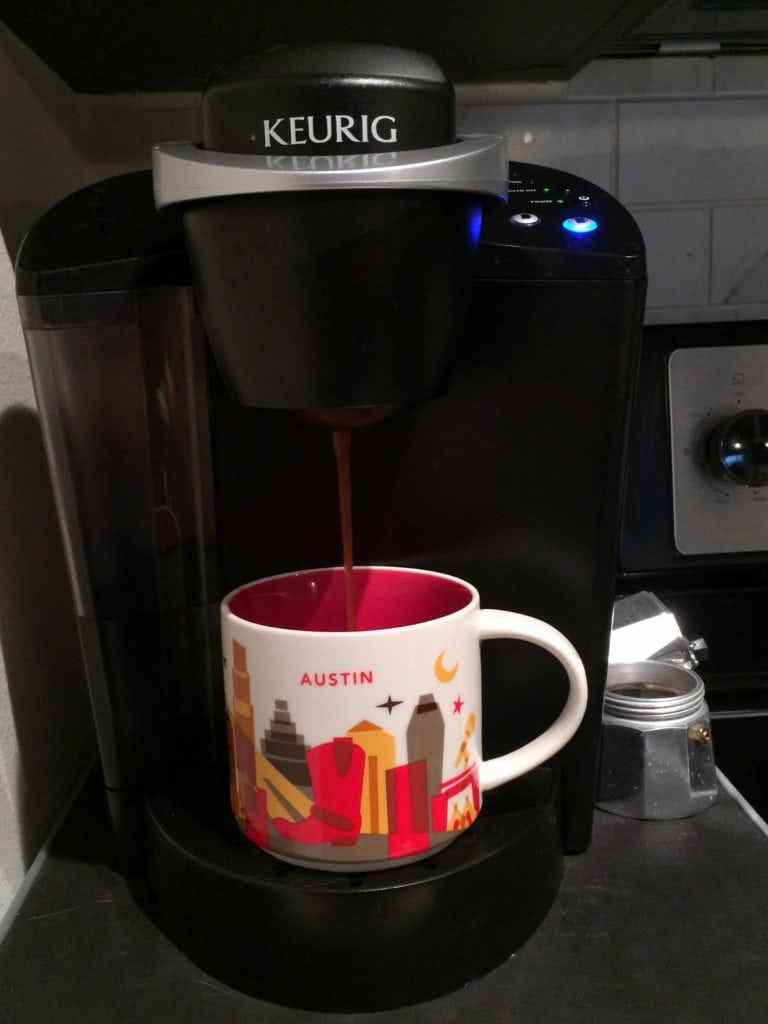 Then right after 8am, it's time to get ready. I go into the bathroom to do my hair and makeup, and I always watch something on my iPad at the same time. This morning I was watching YouTube videos, but for the past several months, I had been watching The Good Wife. (Side note, I finished it last week, and while I loved the show and the characters, I HATED the ending scene.)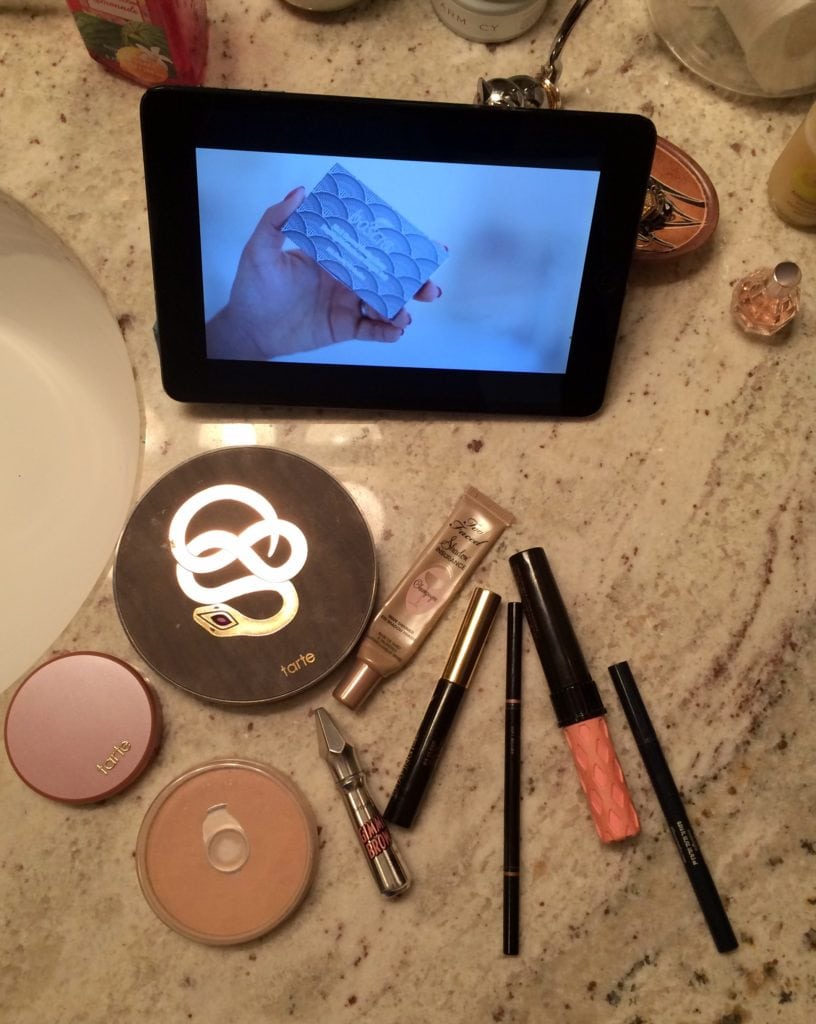 At 8:45 my husband and I head out the door to our car. I'm super spoiled – my husband drives me to work most mornings. He is a freelancer, so he mostly works from home and on his own schedule. Also, my office is only a couple miles away from the apartment.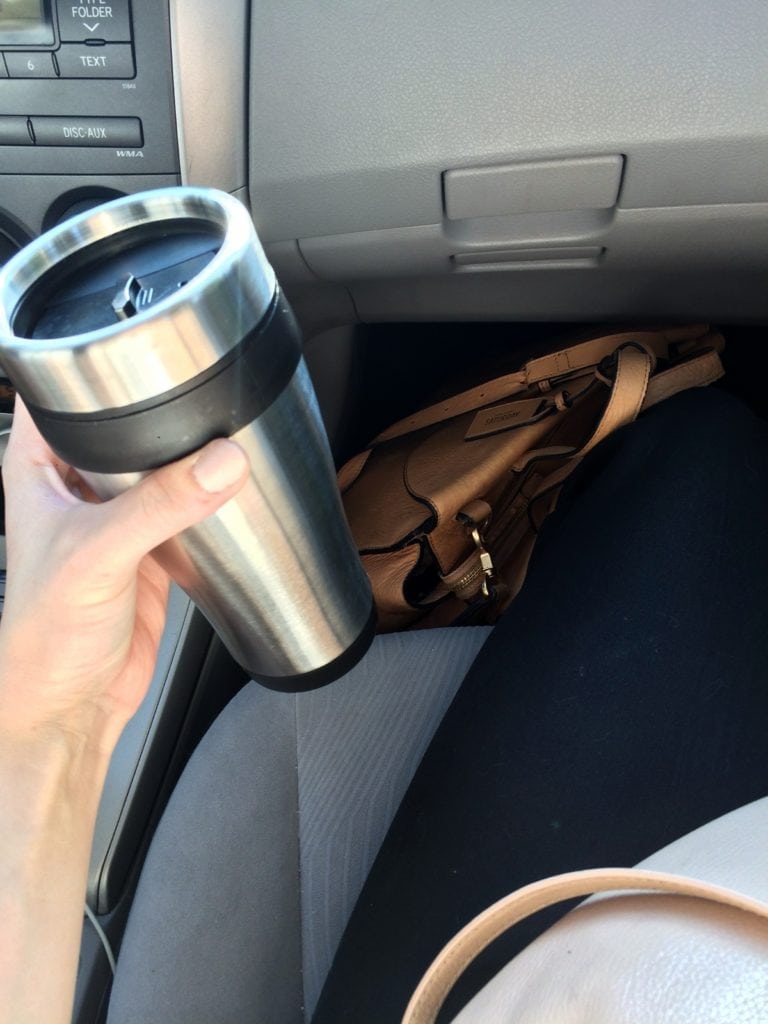 Here is our view each morning on the Congress bridge. I work in the Frost Bank Tower, the further back pointy building on the right. See the Texas Capitol building in the center?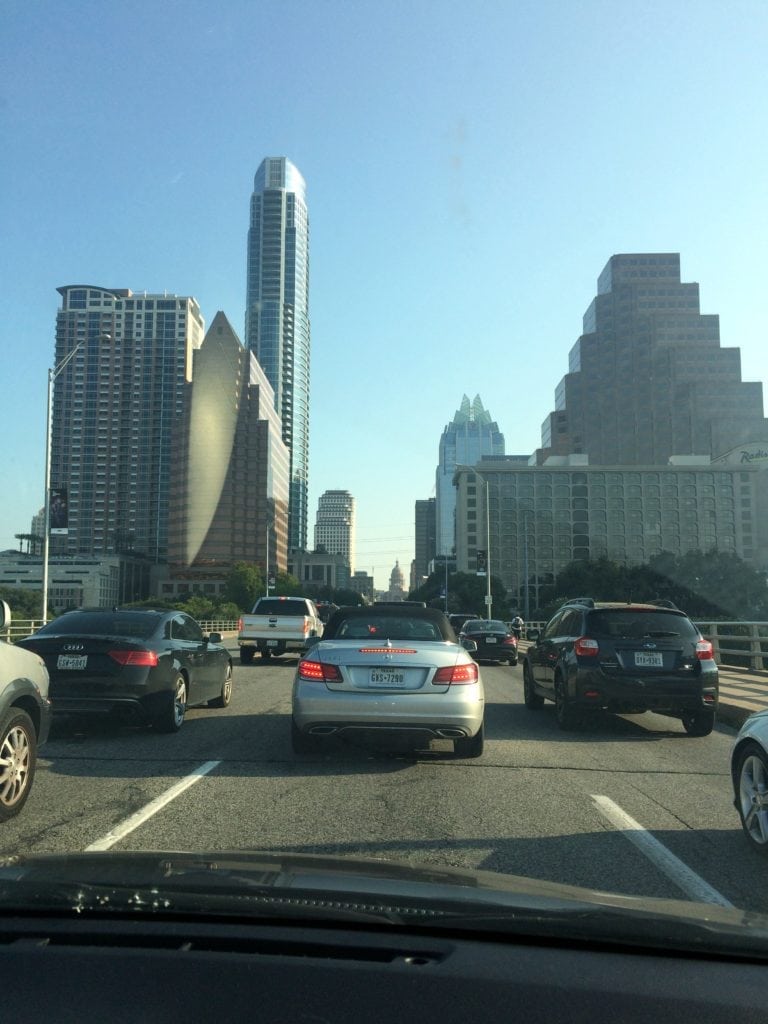 My workday always begins with a La Croix I bring from home. Today's flavor is cherry lime, and it was very refreshing!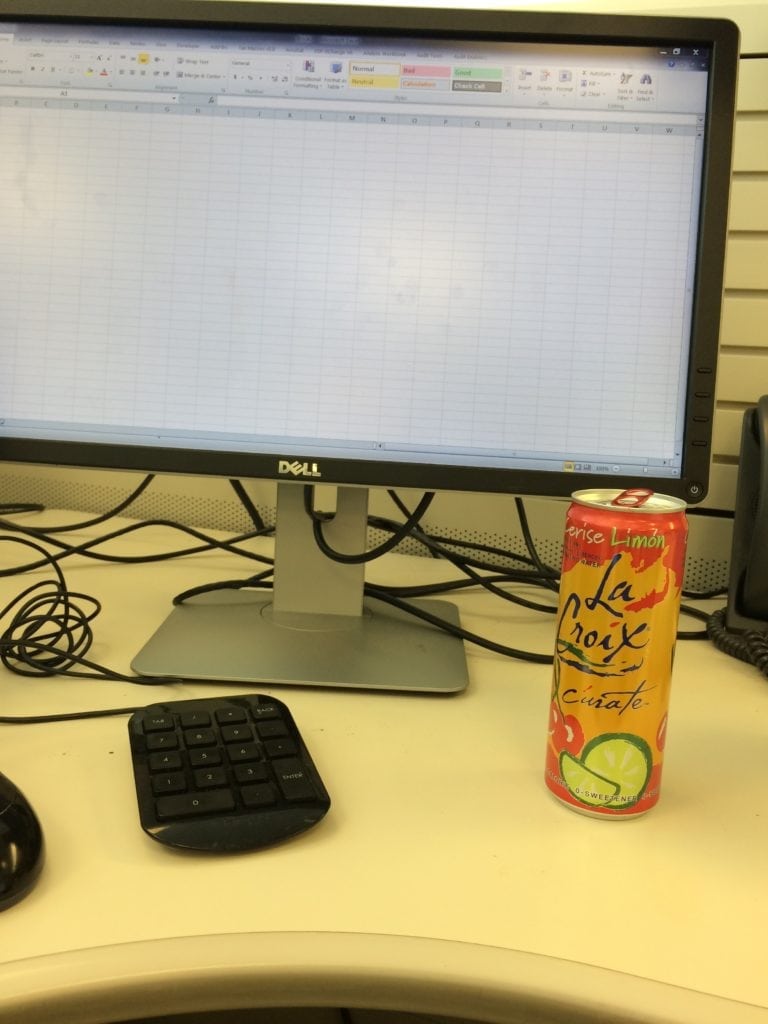 I'm a CPA in a tax group, and we are very busy during this time of year. Each Thursday during busy season, my office brings in lunch for us. Today it happened to be one of my favorite pizzas in the Austin area – Via 313! While this is definitely not the healthy lunch I usually pack for myself on workdays, it was such a treat! Unfortunately, I had to eat at my desk today because of all the work I needed to get done.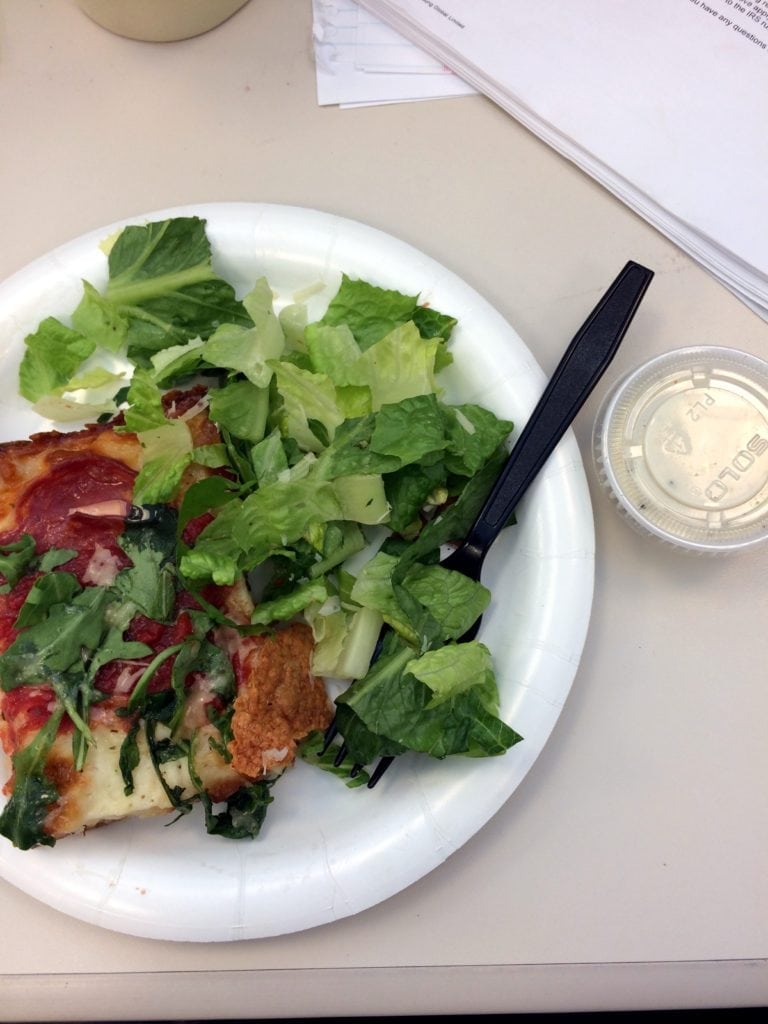 I'm pretty good about staying hydrated while at work when I have this tumbler with a straw!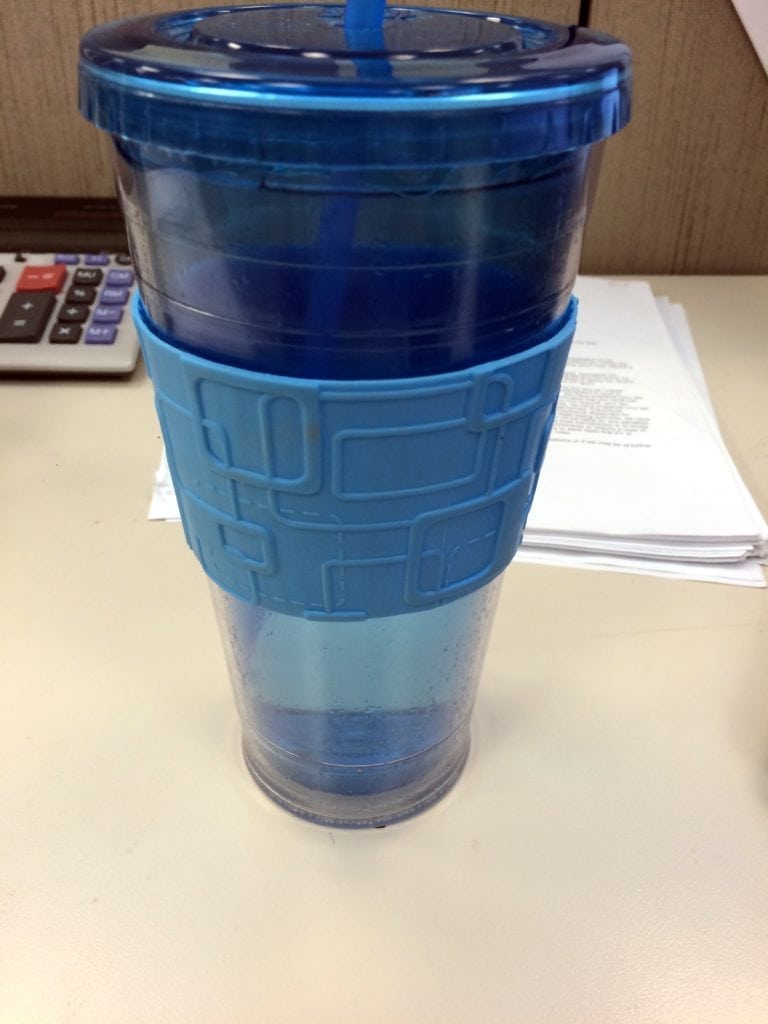 And just like that…. It was 7pm, and I was leaving work. Earlier this year, I changed to a reduced schedule at work, so I don't typically work past 6pm, but things are getting very busy at the office! I'm not complaining though because before I was on a reduced schedule, I would regularly work much later into the night.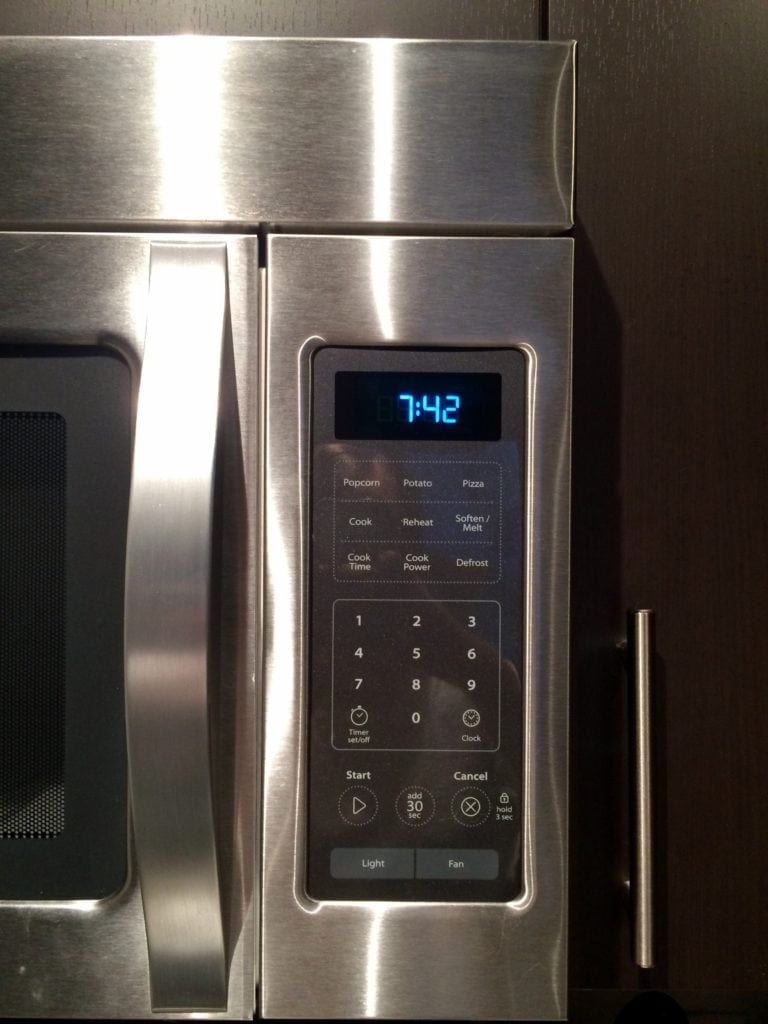 I had to pull together a quick dinner because we were meeting friends at a local coffee shop at 9pm. Today I had one of Trader Joe's frozen Indian meals.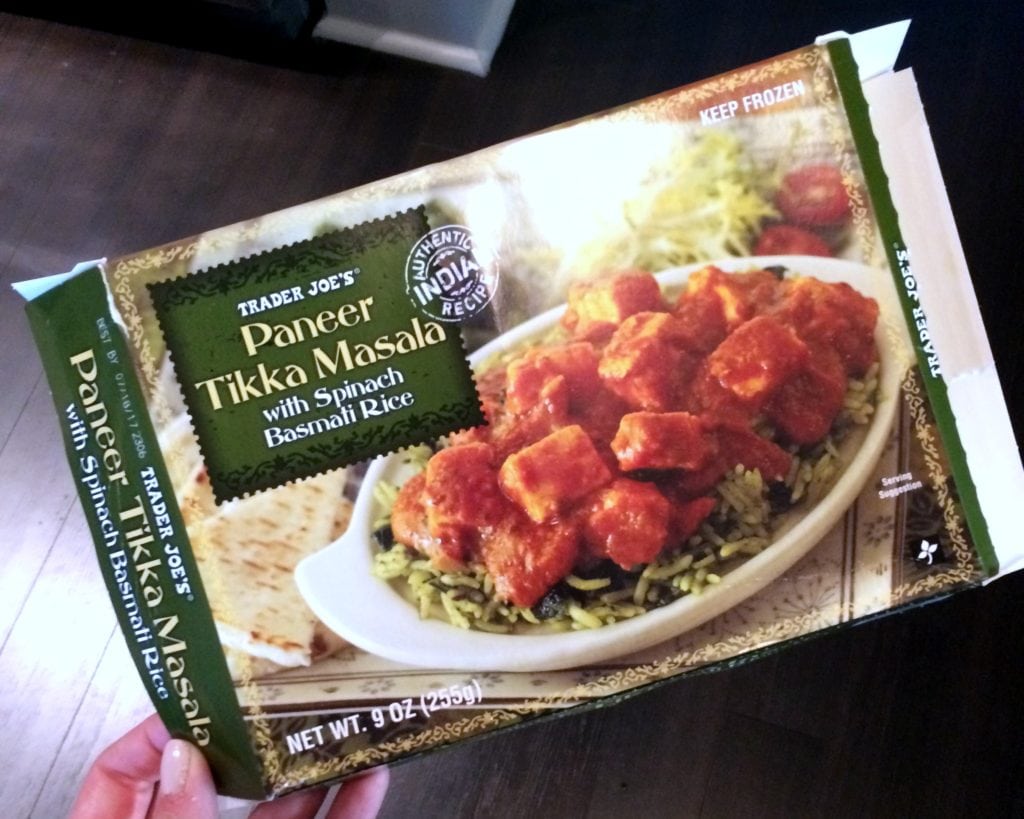 At 8:45pm, we headed to Mozart's, a great local coffee shop right on the river. I wish I had gotten a picture of the water, but it was too dark for that. Our visit with our friends was a lot of fun. We headed back home about 10:15 (which, by the way, is really late for me on a weeknight).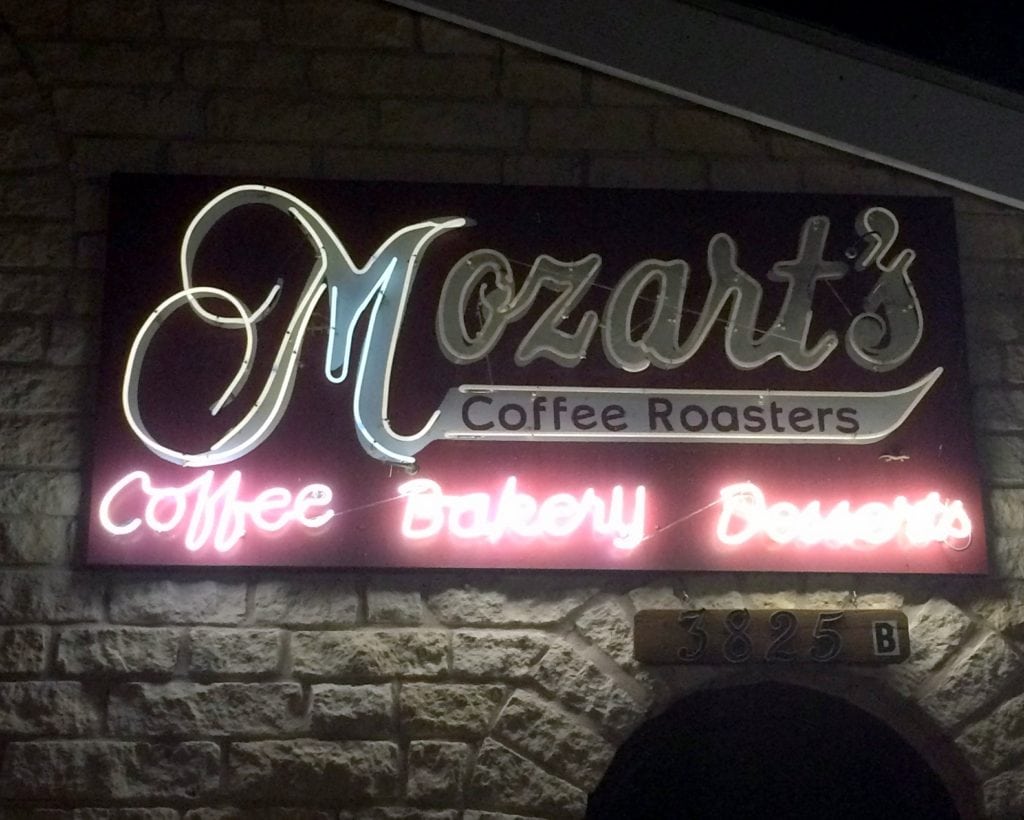 We got home, and I did my night time skin care routine.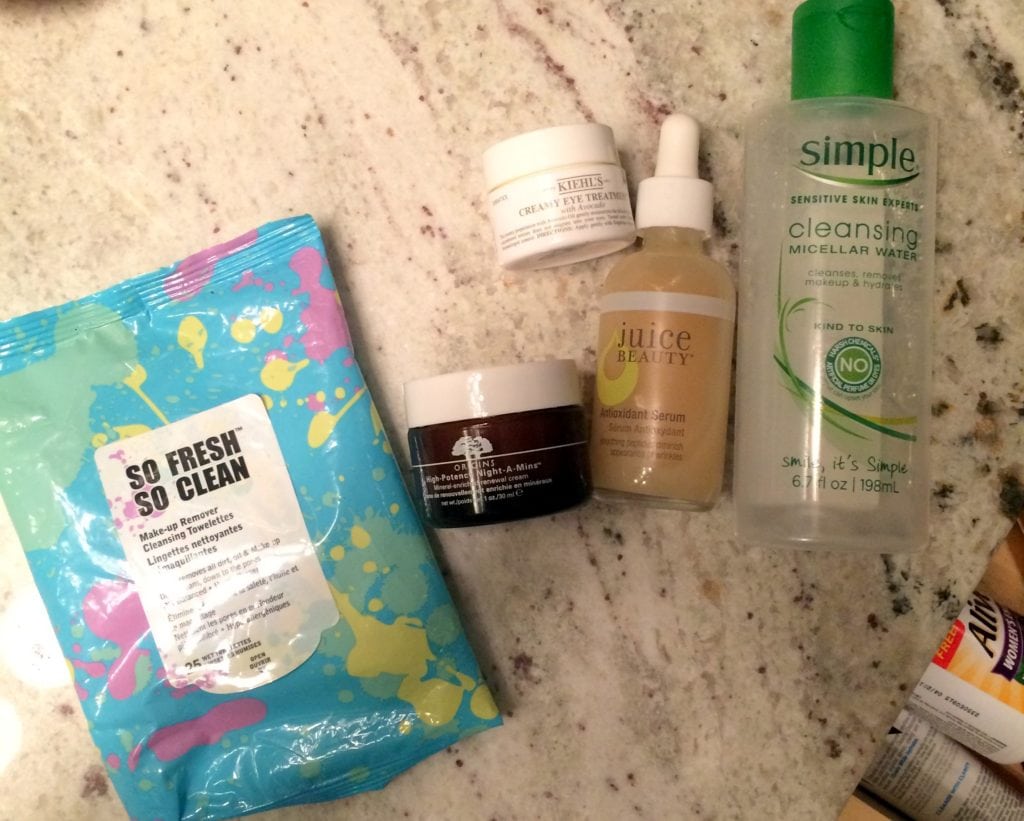 This day didn't end up being so typical after all. Usually we'd watch a show in the evening, I'd do some cleaning up and/or blog work, and then I'd read a book in bed and have lights out by 10:15, but that didn't happen today. I went to sleep around 11:30pm.
{Thanks for reading! Want to know a little more about me? I'm a CPA learning how to balance a career with frequent travel while planting roots at home in Austin, TX. When I'm not exploring my home city with my husband Daniel or cuddling with our chubby orange cat Banana, I'm probably planning, packing, traveling to, or daydreaming about our next adventure. After all, my travel mug collection is never complete. If you have wanderlust too, be sure to follow me on Instagram, Pinterest,Snapchat(emilya89), or subscribe to my blog!}