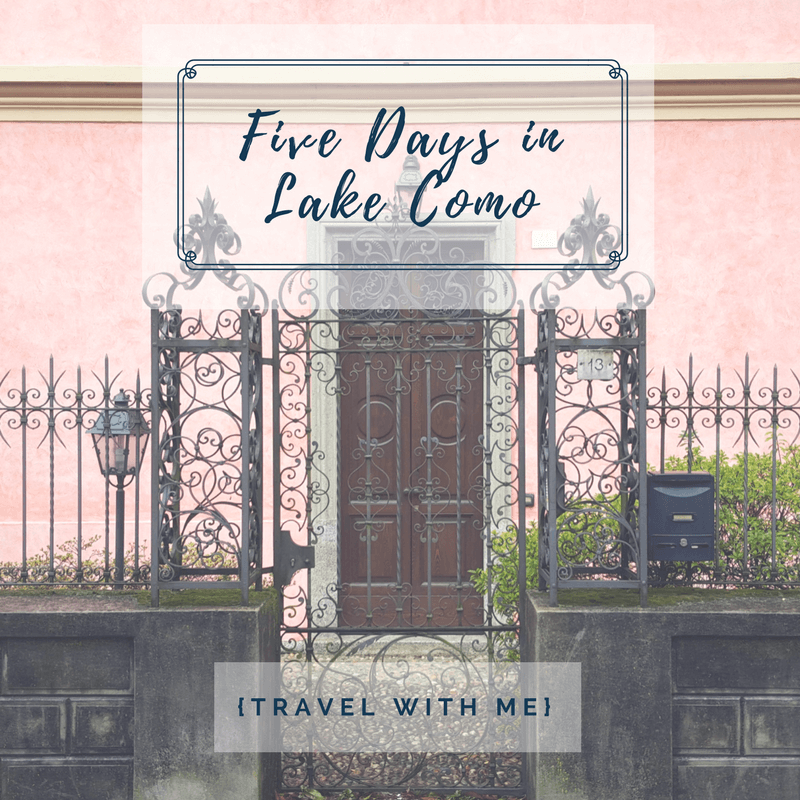 Our next stop in Italy was one of our most anticipated – five glorious days of relaxation in Lake Como! We were excited to pause and take a break from the go-go-go of our backpacking trip while still getting to explore a new place. As we were there at the end of February, it was definitely still off-season in this Italian Lake District.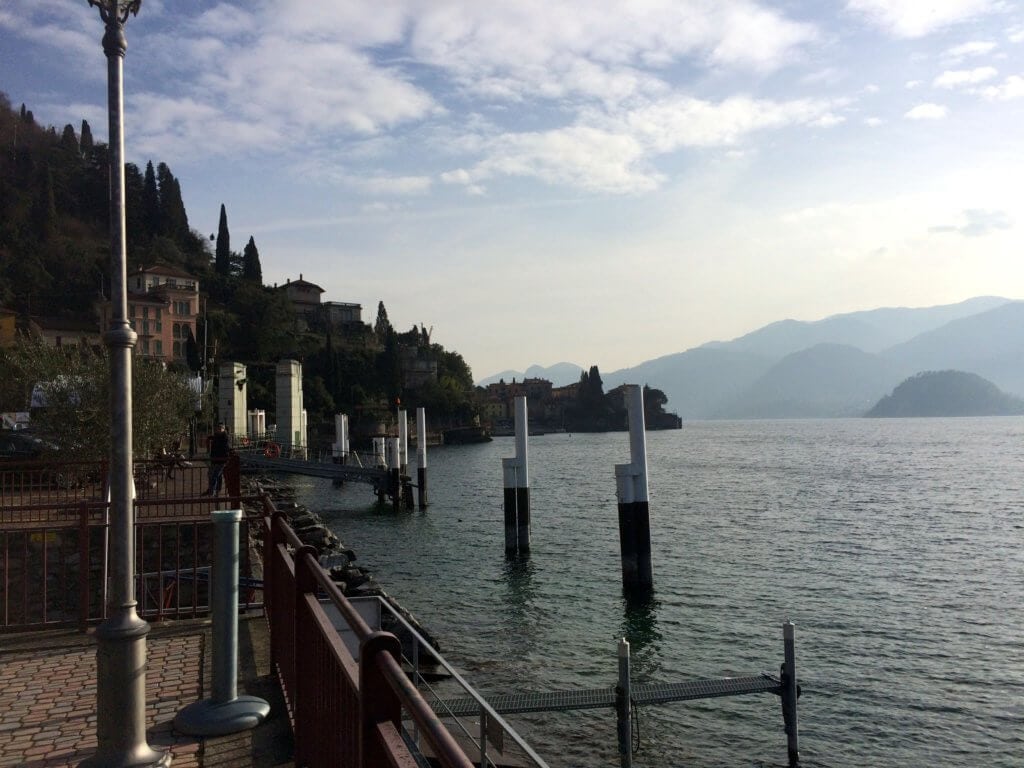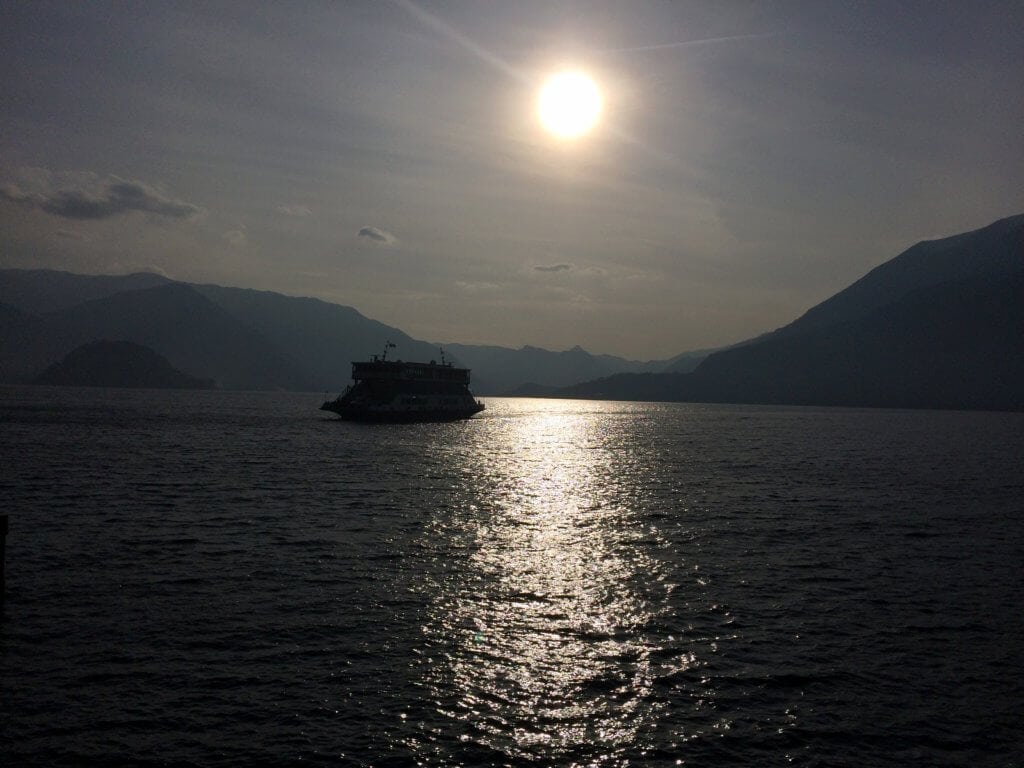 We picked Bellagio as our home base, mostly because I found this gorgeous Airbnb listing to stay in (see my photos under "Where We Stayed" below). Bellagio was almost completely deserted other than the few locals and business owners who hadn't flown south for winter and the occasional tourist. On one hand, this was a bummer because most restaurants, shops, and attractions (such as the famous villas you can tour) were closed. But on the other hand, we felt like we had the whole town to ourselves and it was lovely to be able to explore the beauty of Bellagio without the masses of tourists that visit in the spring and summer.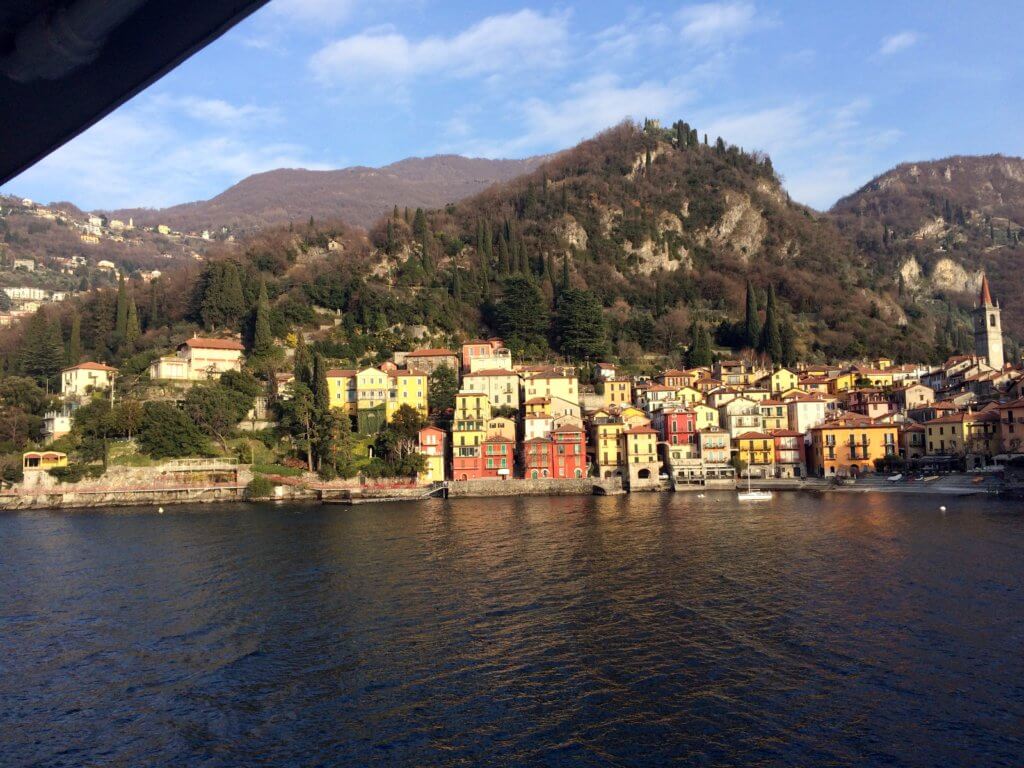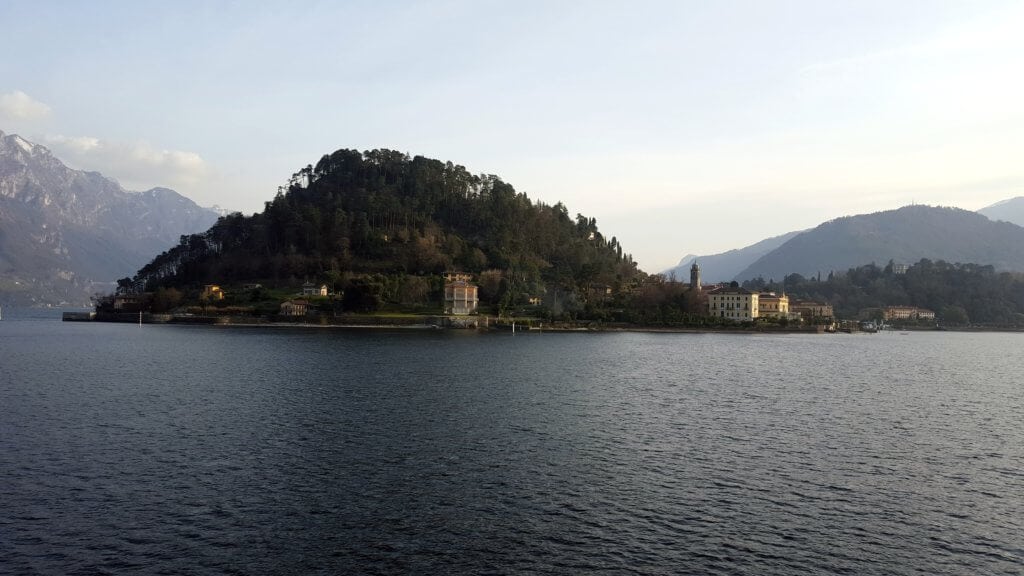 This post is essentially an explosion of my camera. I'm sharing way too many photos and not much information, but that's a reflection of our time there. We didn't do much other than rest, eat, and explore the magical little lake towns. My hope is that the beauty of the Lake District from the photos encourages you to book a trip to see it for yourself! The photos are pretty, but they just don't do it justice.
Where We Stayed
You guys, we hit the jackpot with this Airbnb. This was the best Airbnb we have ever stayed in. If you are planning to go to Lake Como, you need to stay in this apartment! And, during offseason, it was only $75/night!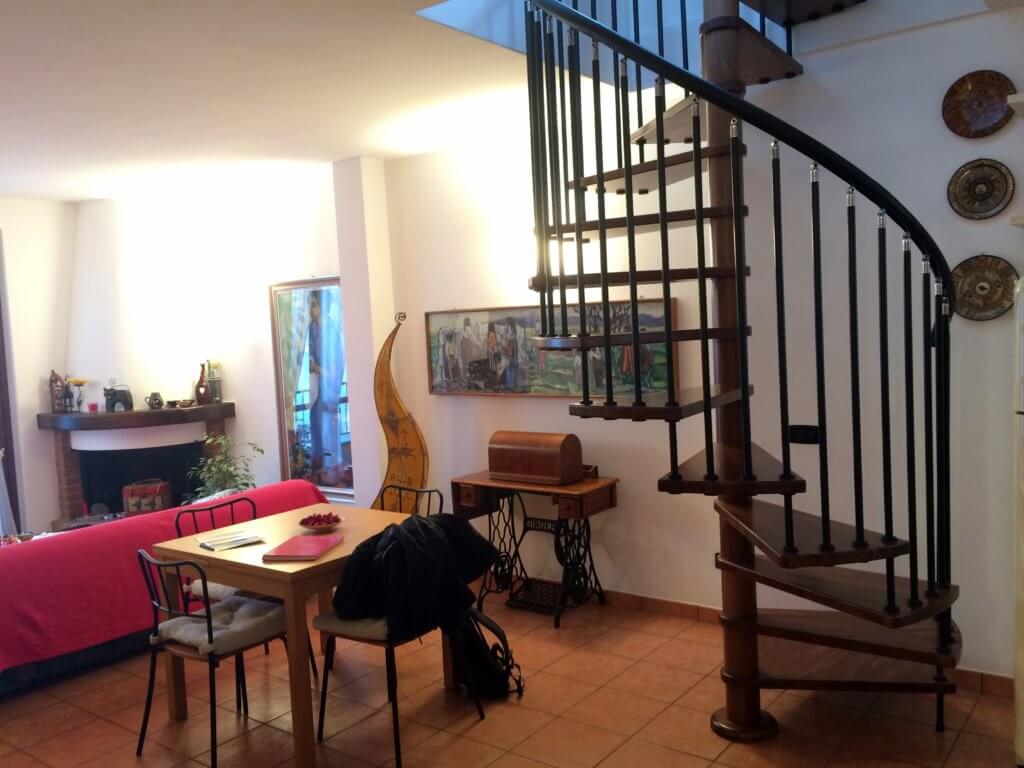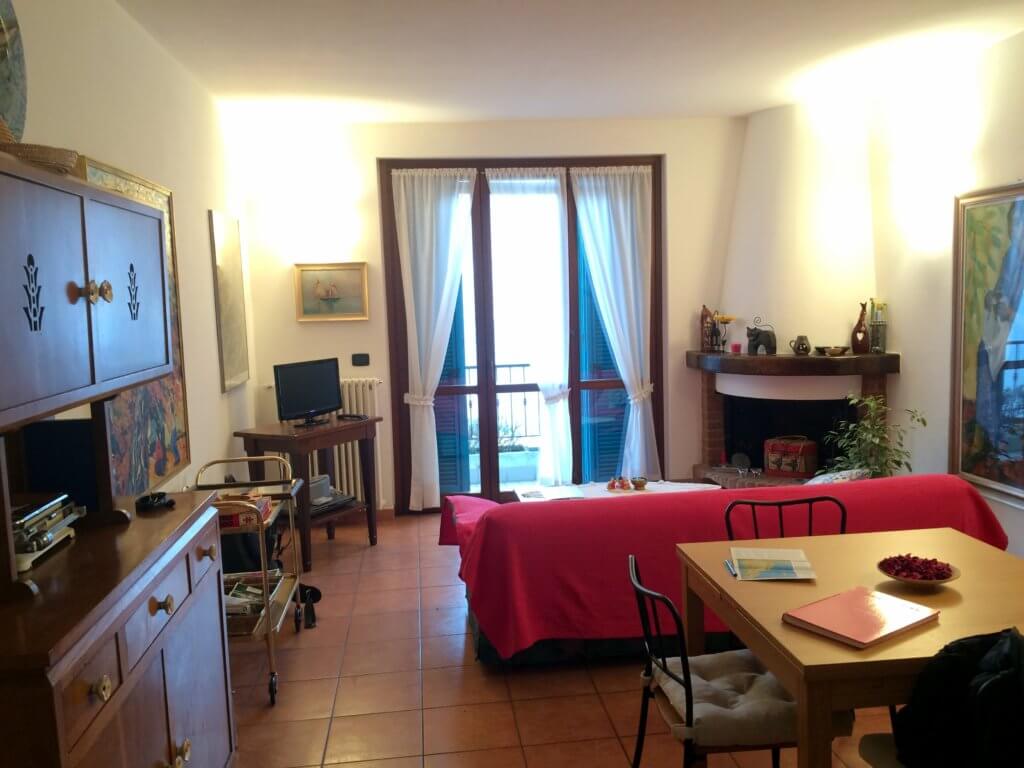 There were many different welcoming touches left by the hostess such as books scattered throughout and fresh fruit as well as a nice bottle of limoncello.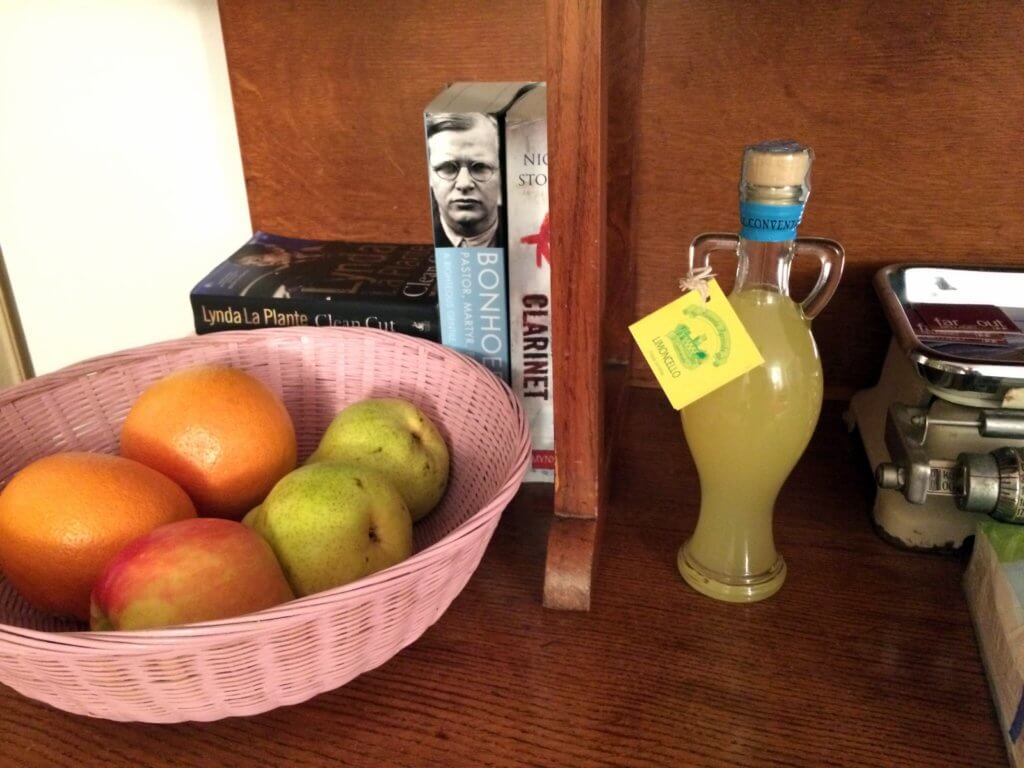 We hit up a local grocery store to fill our fridge and pantry, and we cooked several meals in this adorable little kitchen.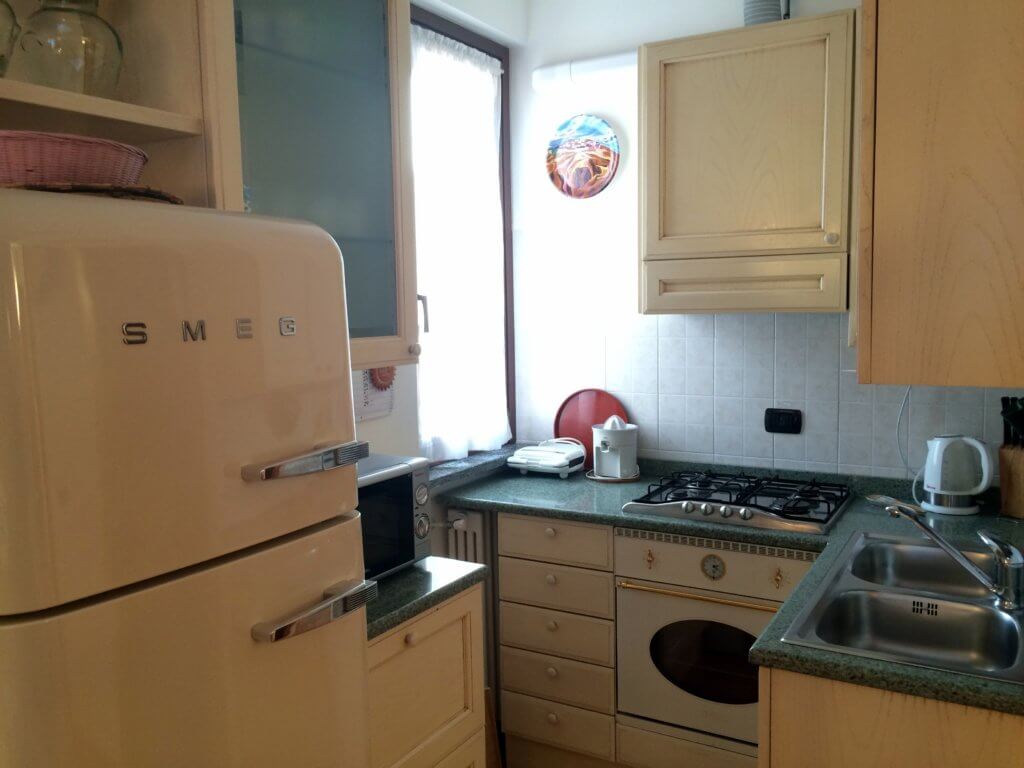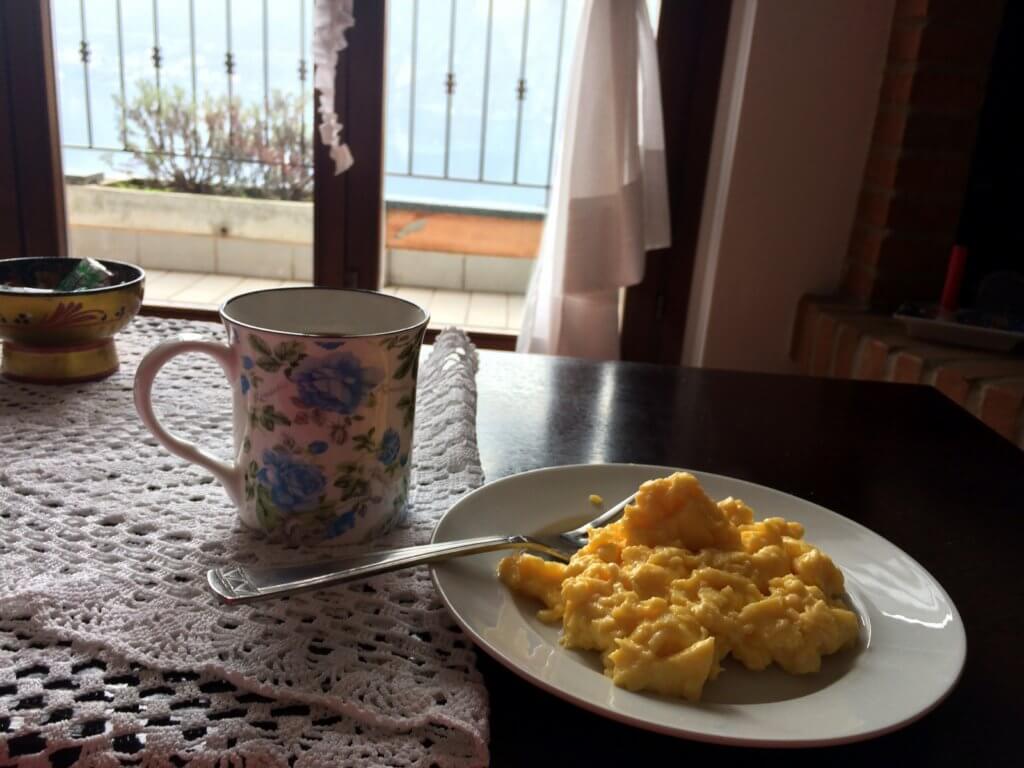 This balcony was just outside of the living room. Just wait for the view a few pictures down….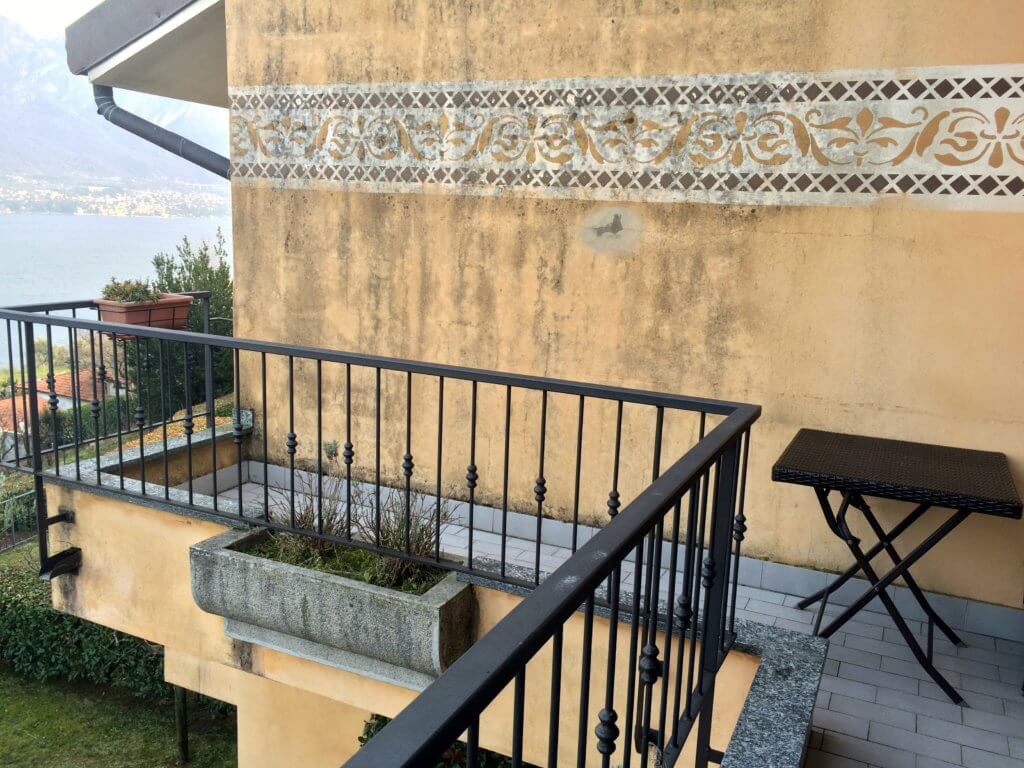 There were two bedrooms in the house (perfect if you want to bring friends or kids along!), but the master was up the spiral staircase on the second floor.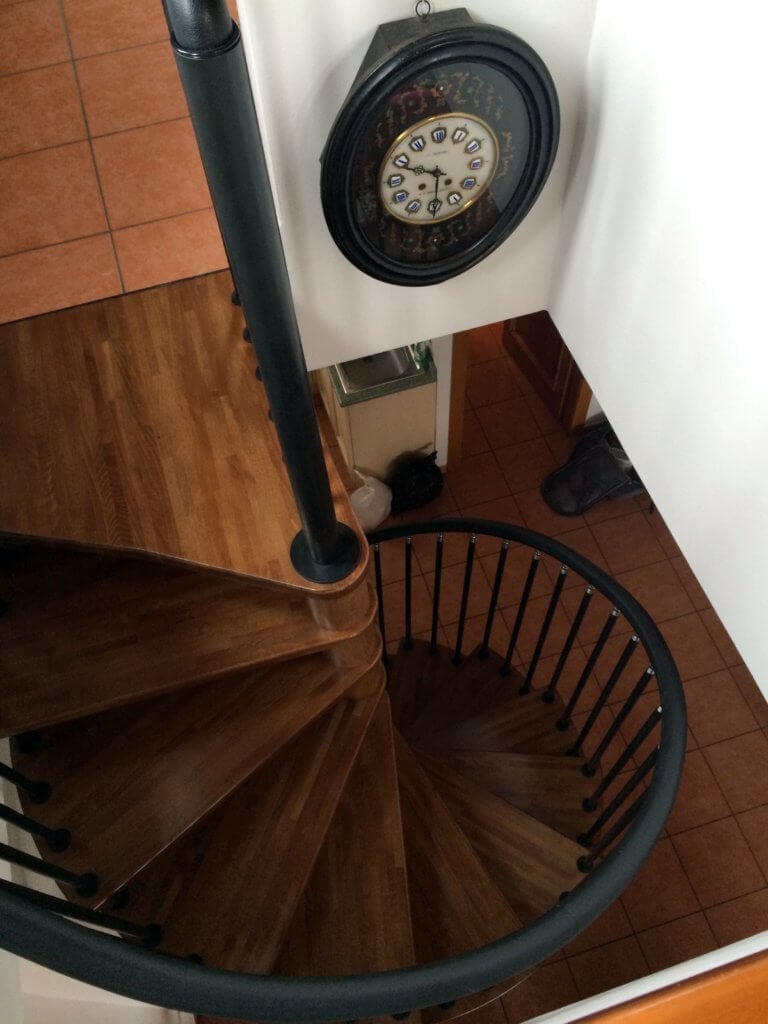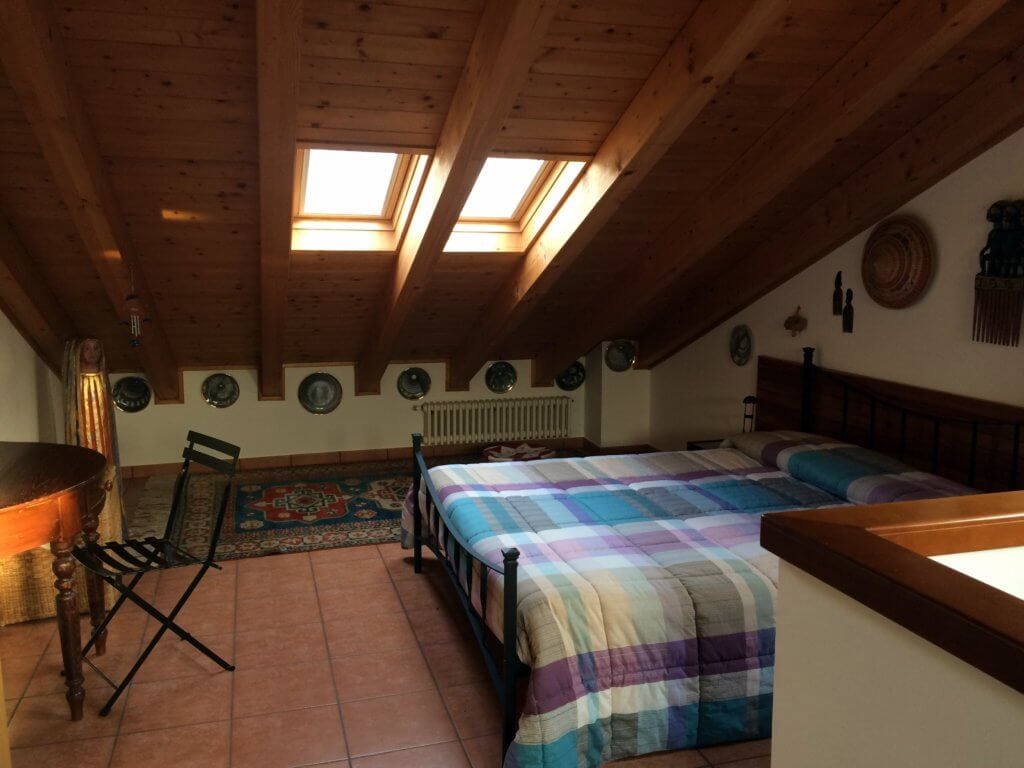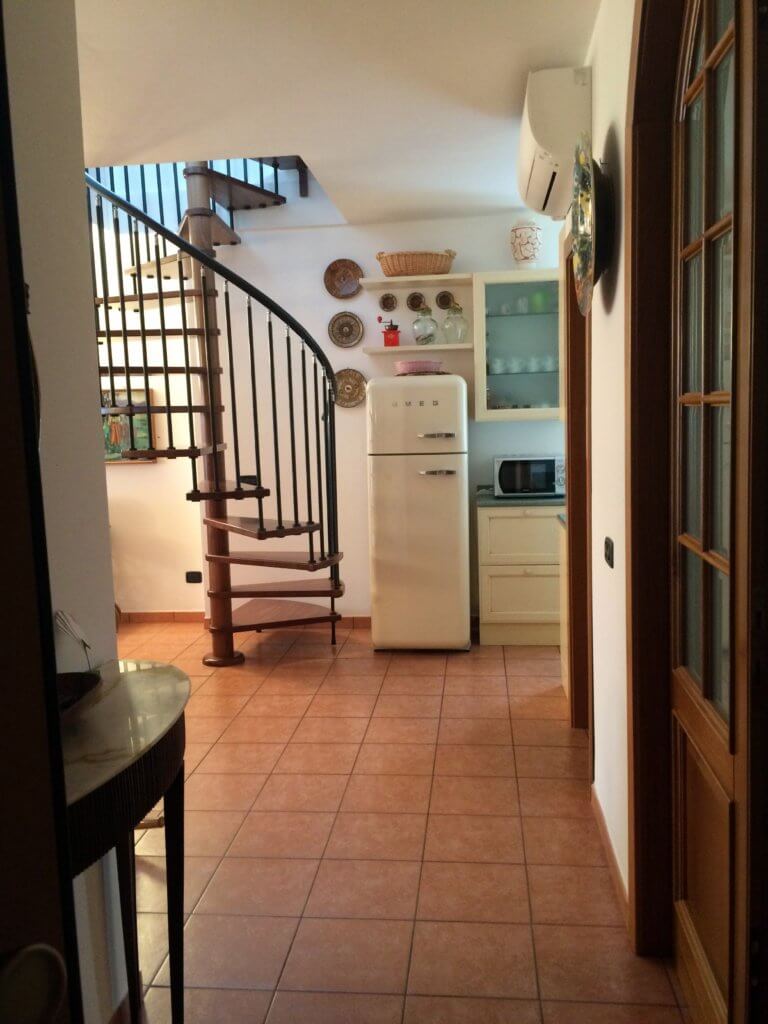 And, the best part of the apartment was the view…. Just look at it! Normally, you'd have to pay an exorbitant fee for this view, but we were able to have it for a very reasonable price. This place was pure paradise!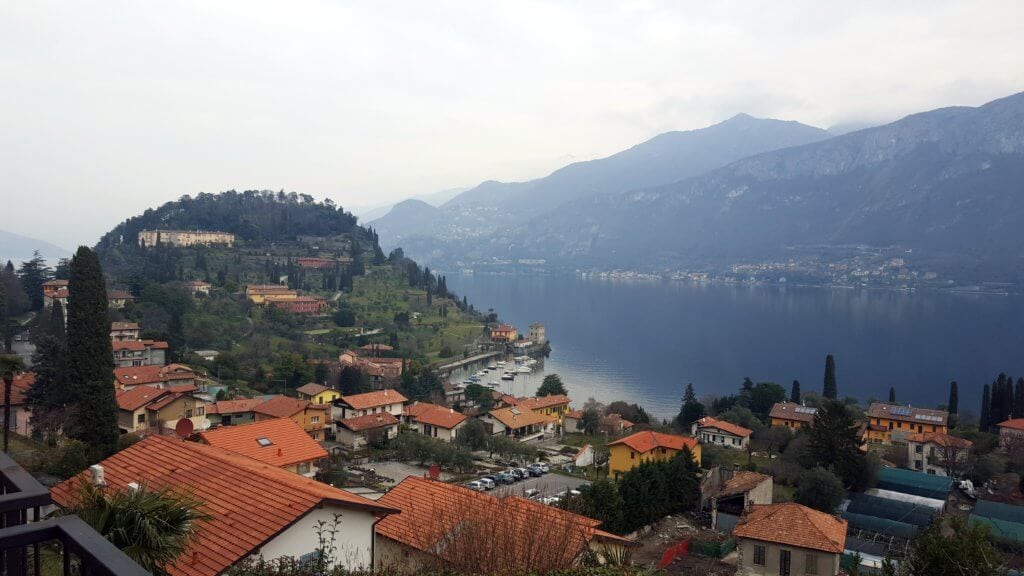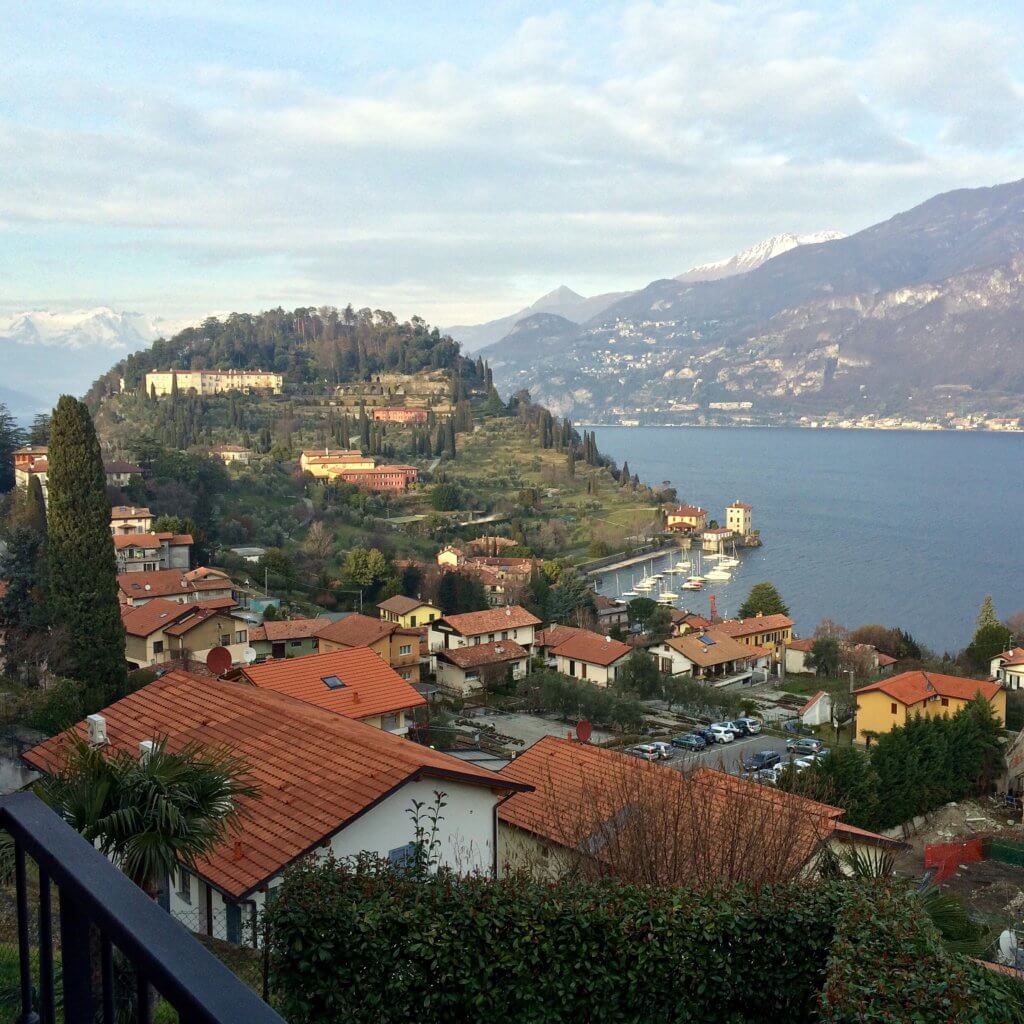 There is another gorgeous view out the window from the bedroom on the second floor….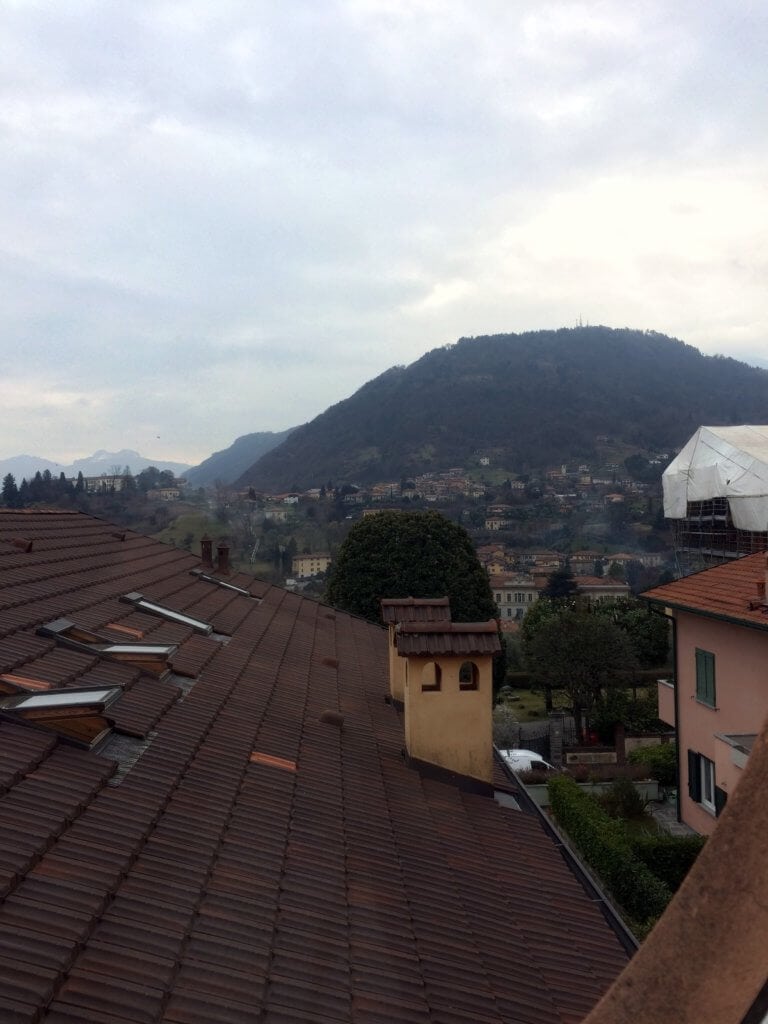 And just outside of our Airbnb, we met a new friend, our Italian pet cat. She was waiting for us nearly every time we came home for the evening, and it always made me so sad to not let her into the apartment! She added a nice addition to the relaxing, homey feel of our time there. I wish I could have taken her home with us!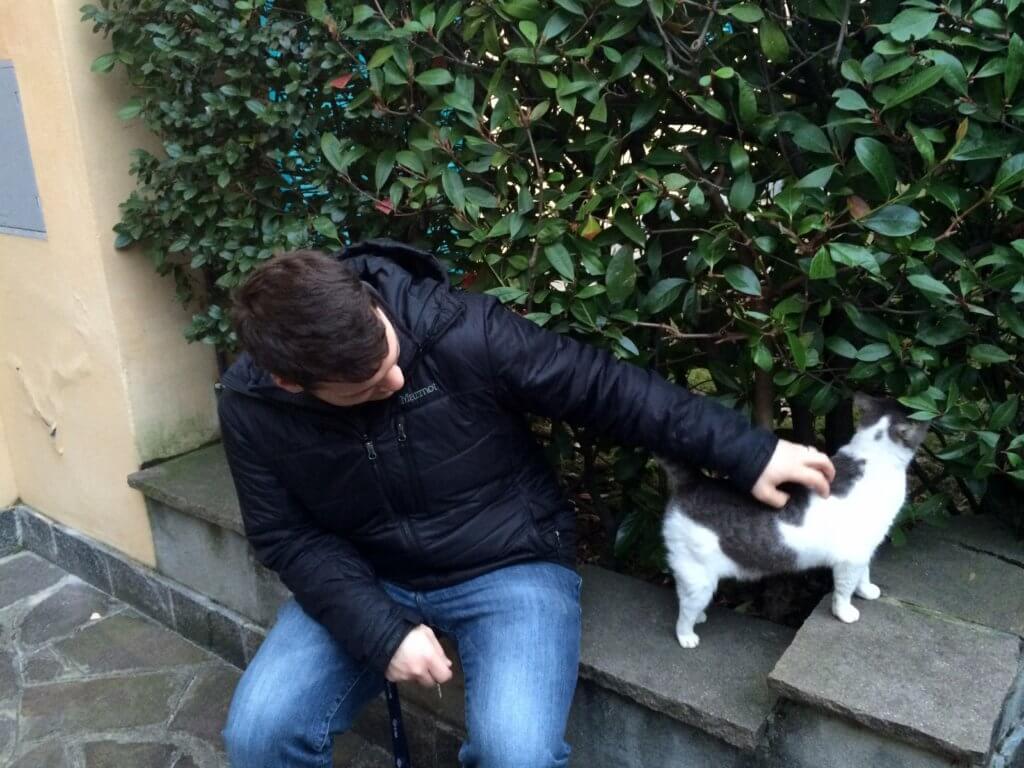 Bellagio
Bellagio was our home base, and it was magical! As I mentioned, we basically had the whole town to ourselves which made for wonderful leisurely days of strolling the streets and hidden pathways and full access to explore what this lakeside town had to offer outdoors. We definitely want to go back when all of the shops and restaurants are open, but getting to see Bellagio during its quiet, off-season (that not many people) get to see was special.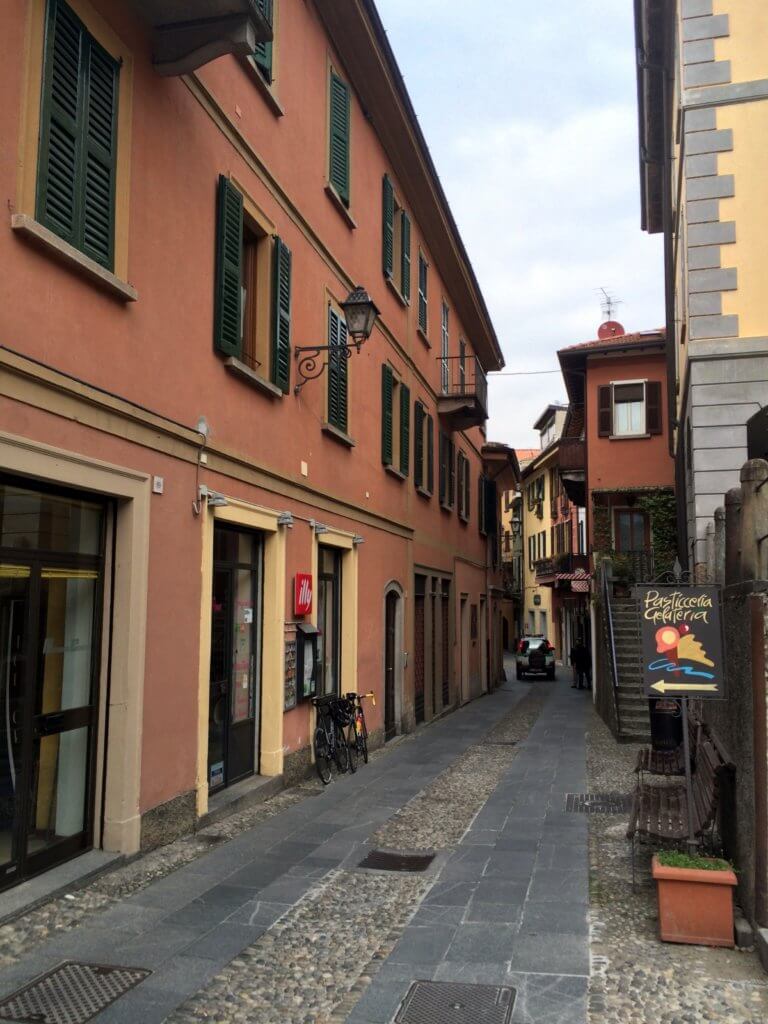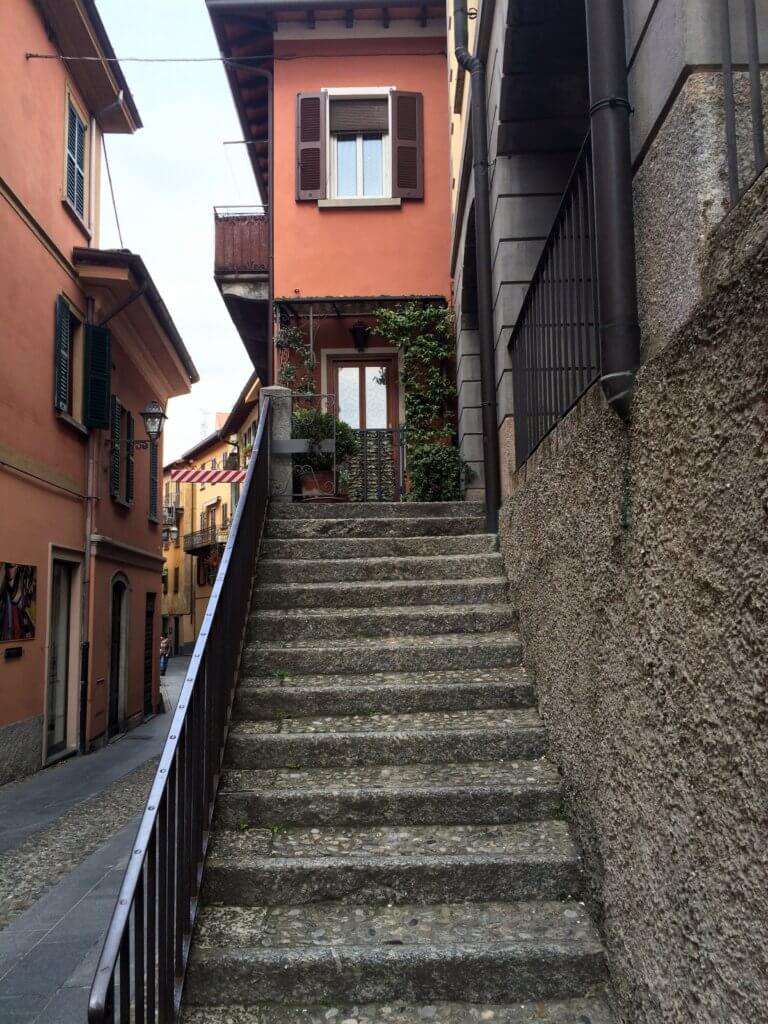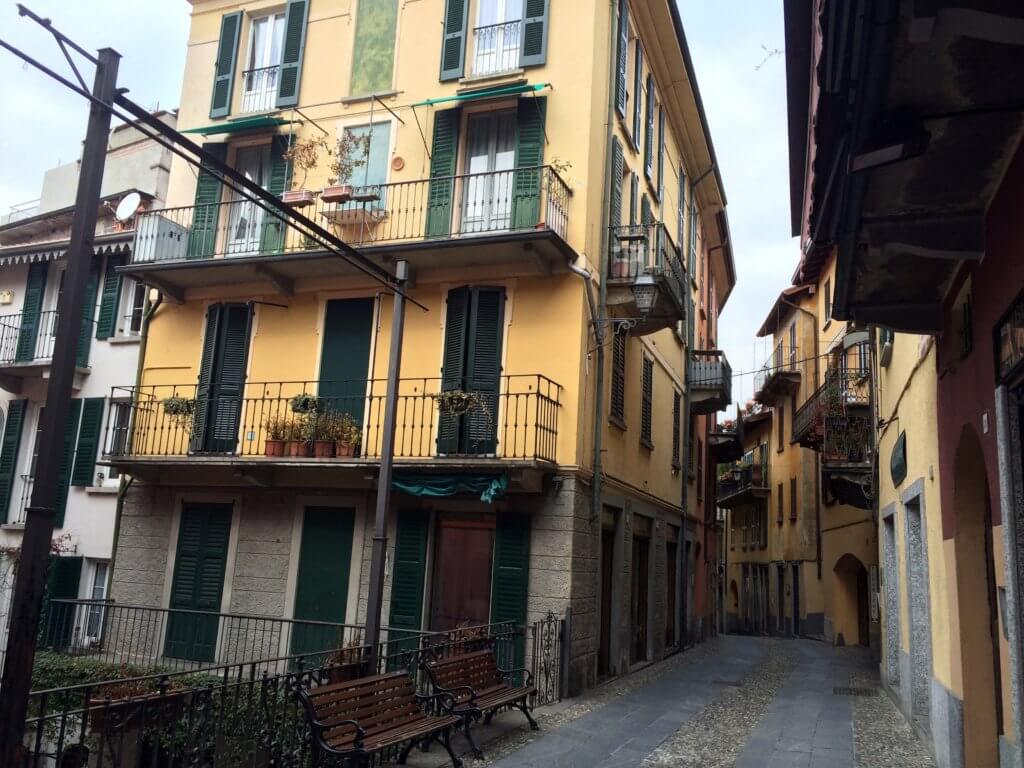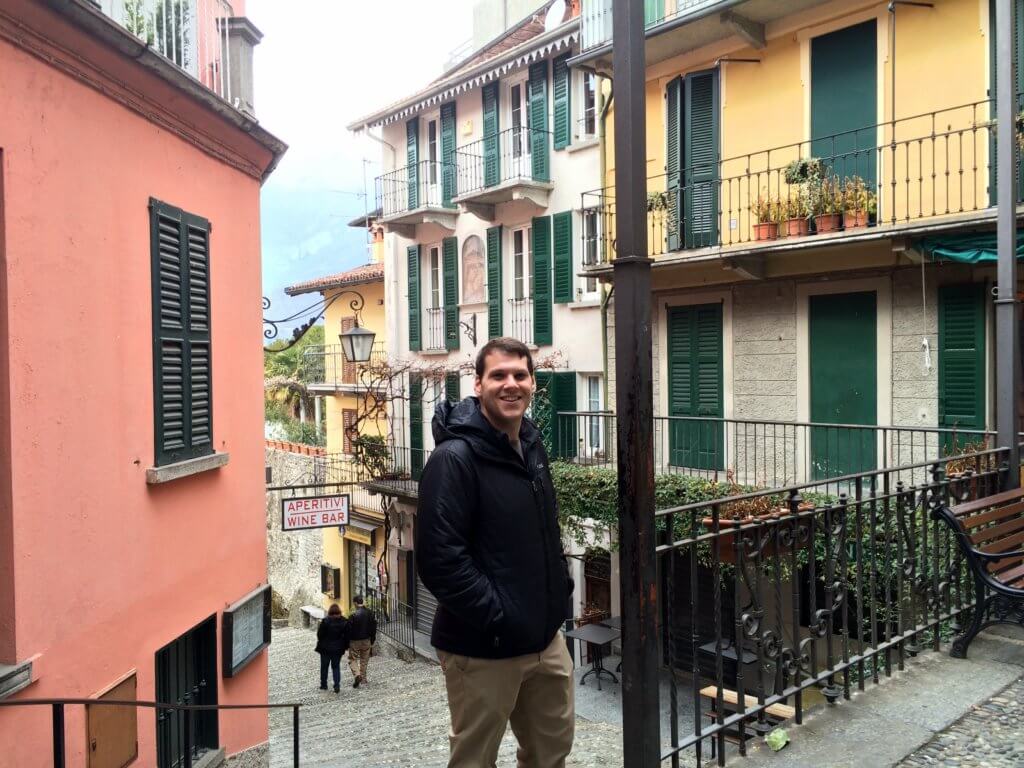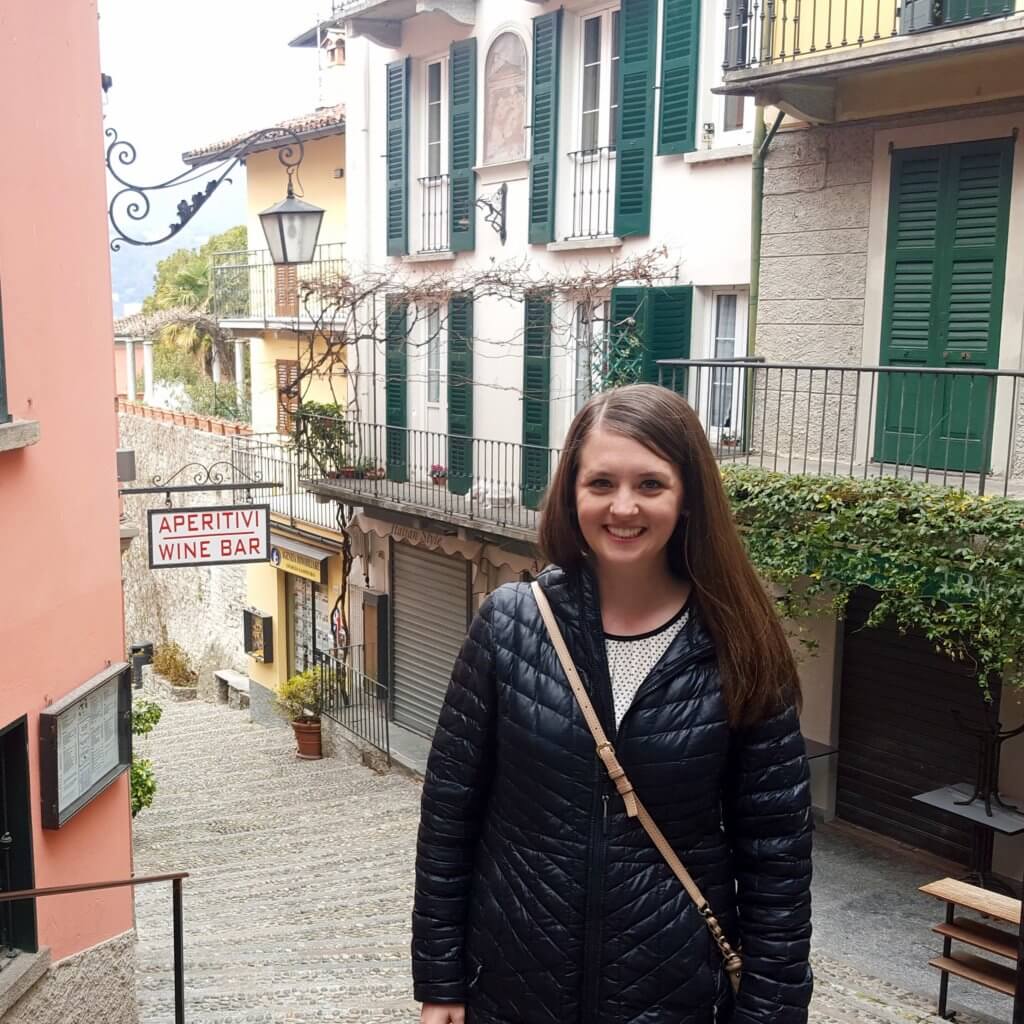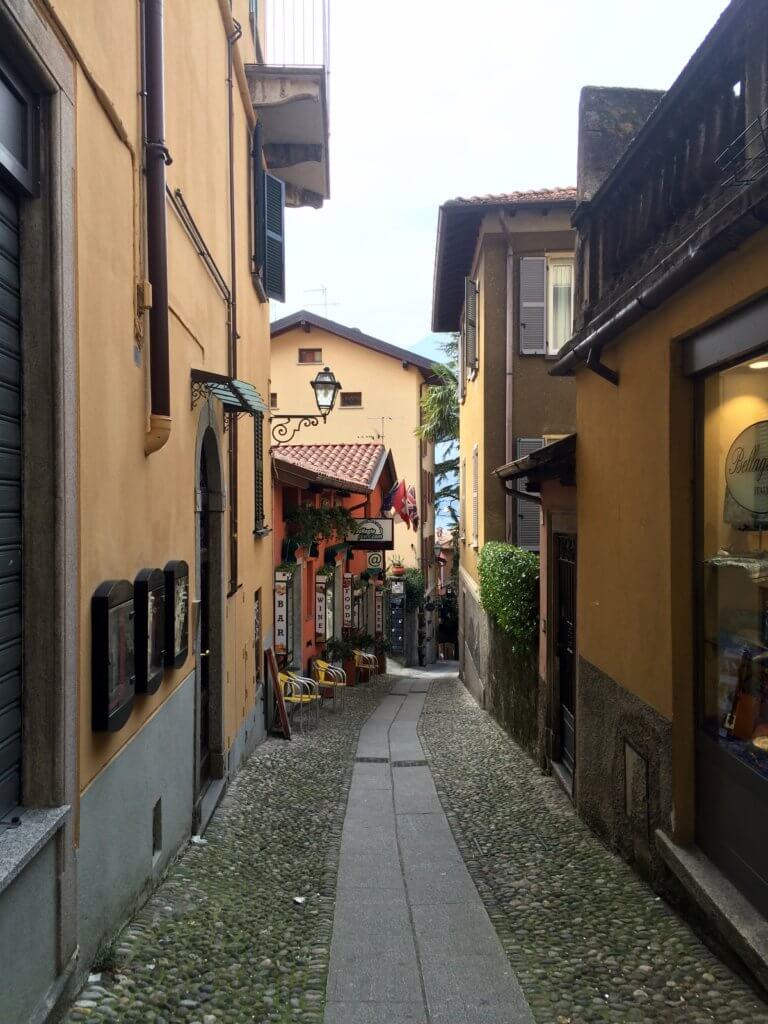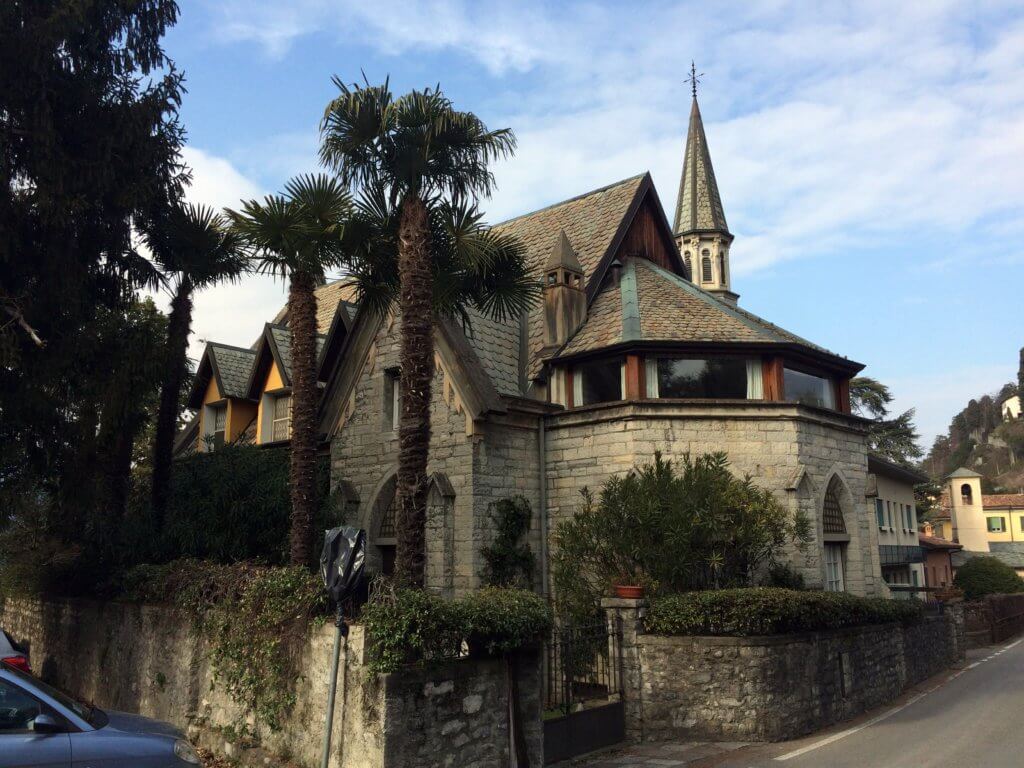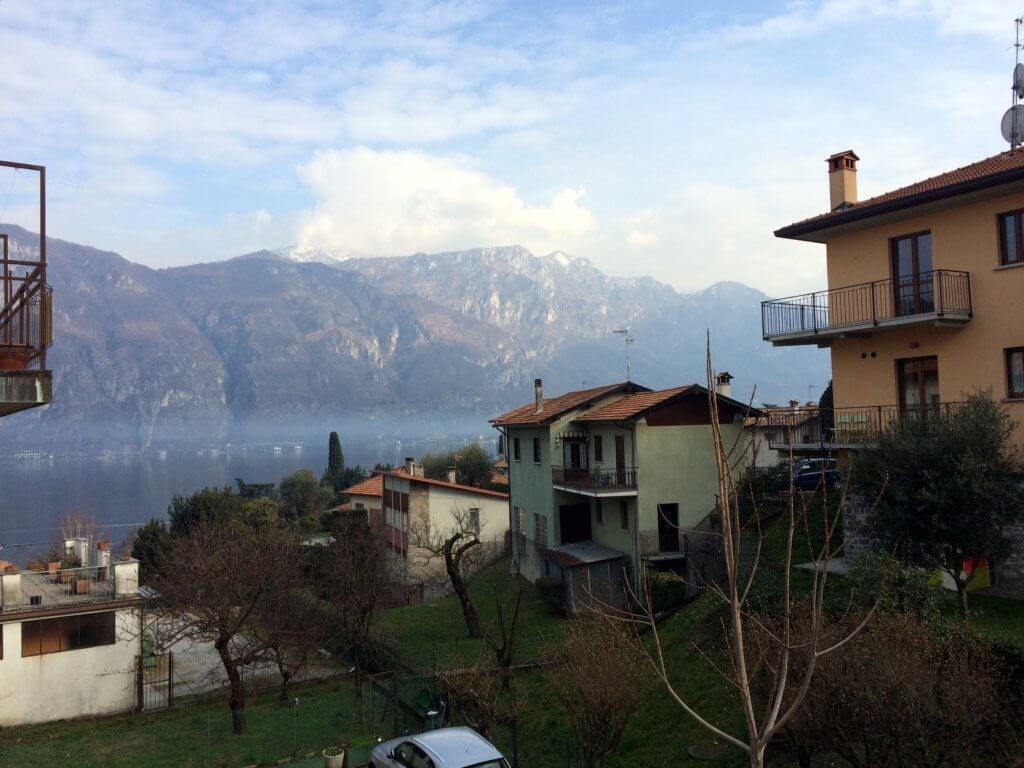 On a couple of occasions we just walked and walked until we really didn't know where we were. Those were some of my favorite moments.
Pizzeria La Grotta
Pizzeria La Grotta was one of the few Bellagio establishments open. It serves delicious, home-cooked Italian that did not disappoint! We enjoyed a leisurely lunch there in a quiet room with only a few other customers, all who appeared to be locals.
The Ferry
Exploring the other lakeside towns surrounding Lake Como is an absolute must during your stay. The ferry between towns is very easy to use with simple timetables. Plan ahead for your trip using the timetables on this site or pick up a paper copy of the schedule at one of the local shops.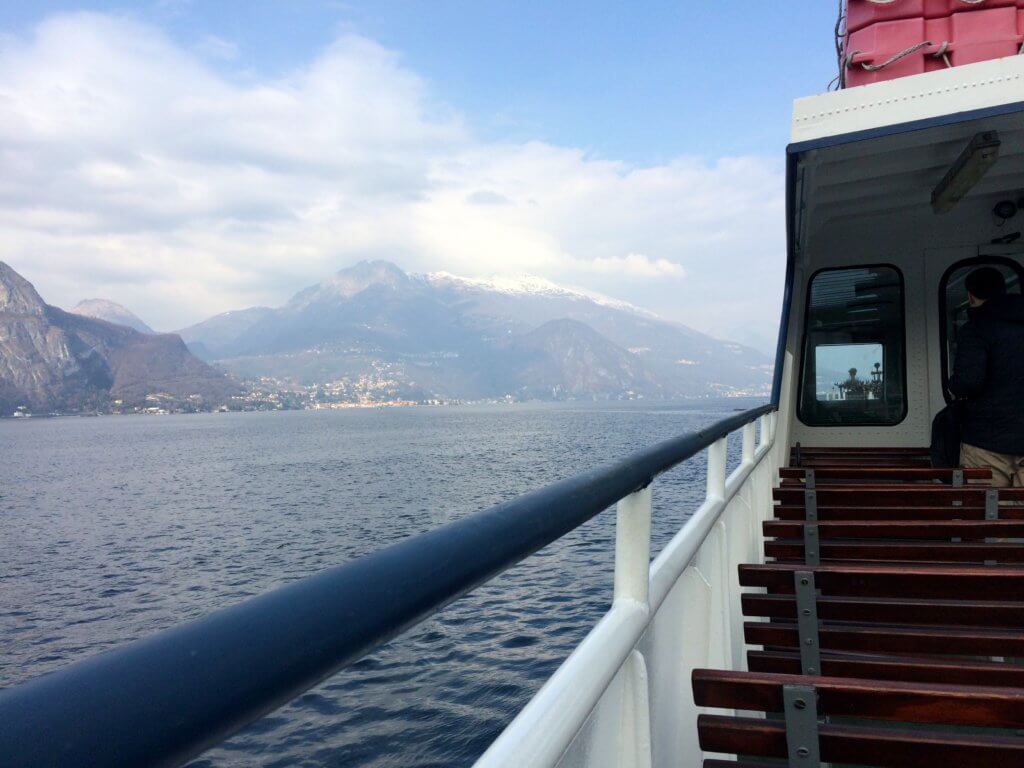 Not only does the ferry get you get cheap, easy access to other little towns to explore, you also get stunning views of all the villas and towns on your way to your destination.
Varenna
Our first town to explore away from Bellagio was Varenna. Varenna has the only train station in the northern part of the Lake Como area, so it is the first town you will see if traveling to the lakes by train from Milan. It is one of the more popular places to stay in the area.
Al Prato Ristorante Enoteca
Varenna had a somewhat larger selection of open restaurants to choose from, so we got lunch while we were there at Al Prato Ristorante Enoteca. It was a little off-the-beaten-path and further away from the train station, so we thought it seemed promising.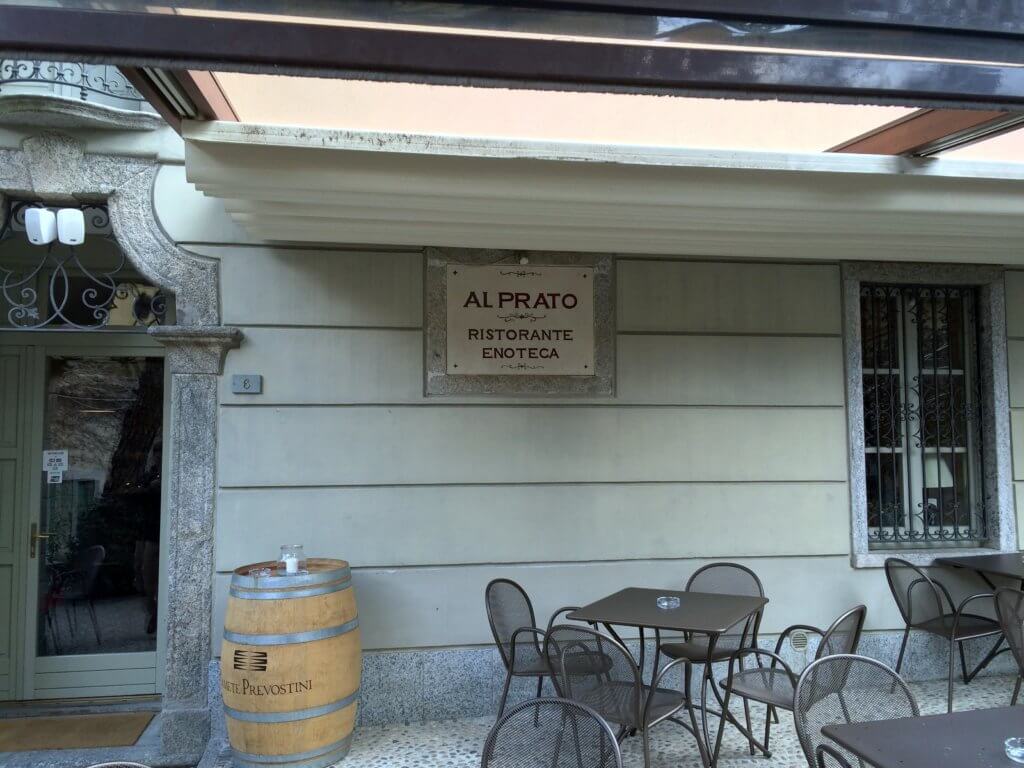 Once again, we really enjoyed our plates of pasta, but we did find this food to be a little overpriced as compared to what we were able to get across the lake in Bellagio.
Menaggio
On the same day as our time in Varenna, we hopped on the ferry to head back across the lake to Menaggio for a couple hours of exploring.  Our time there was very short, so we just walked around and did another grocery run while there. It was yet another gorgeous town. It seemed a bit busier – we saw local children getting out of school and more families walking around at the end of their day.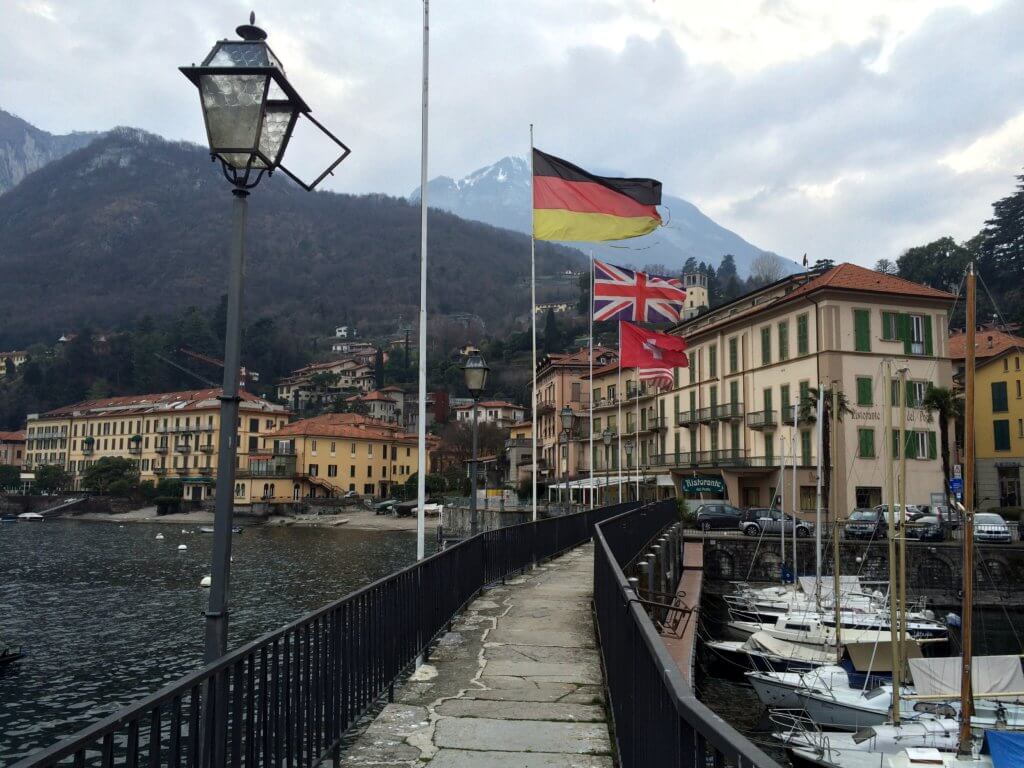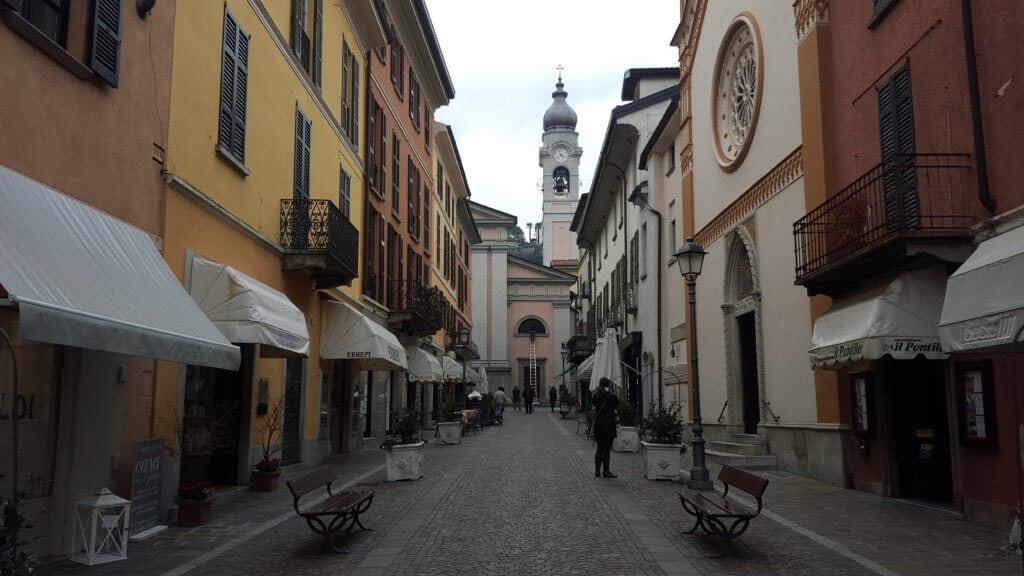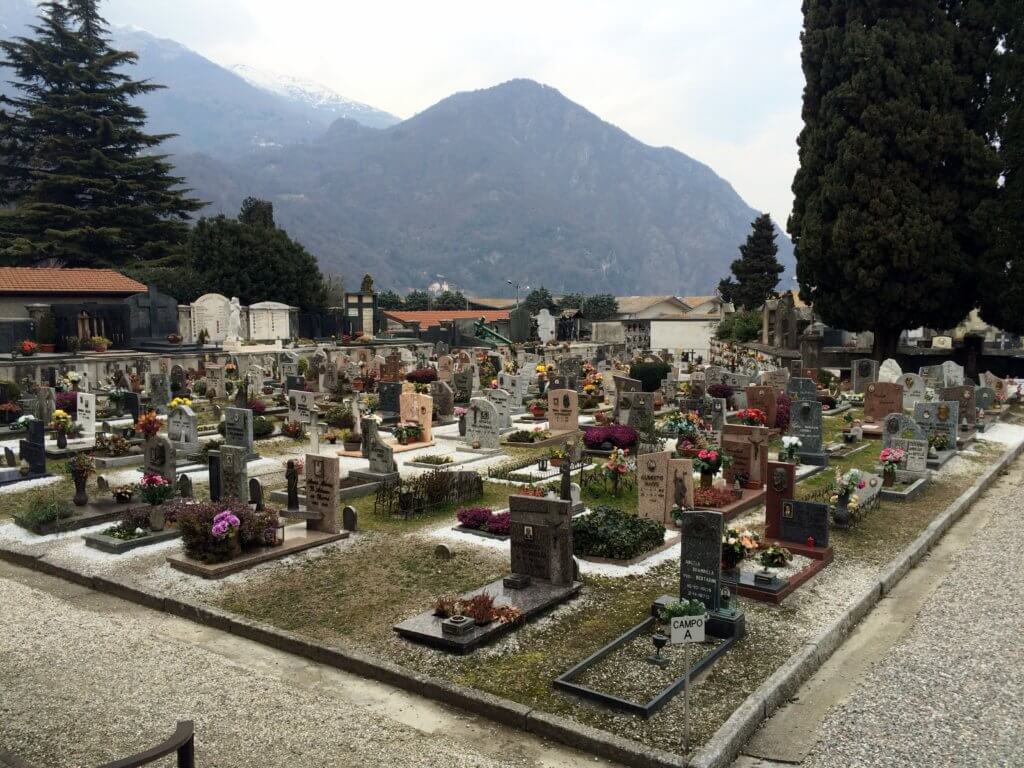 Como
Como is at the very southern point of Lake Como, and it was the furthest lake town that we traveled to. It is still an easy ferry ride from Bellagio, but it is definitely more of a time commitment. We set aside a full day to explore Como.  Como was much busier than the smaller towns further north we had been to. It's a larger town, and there were lots of people there.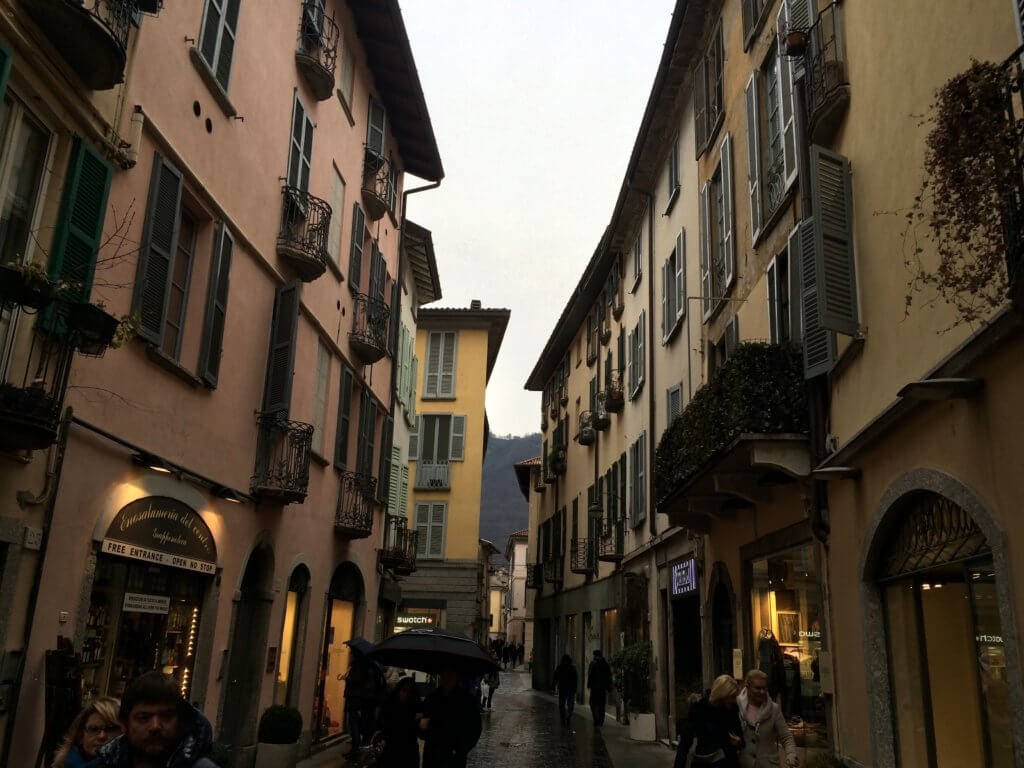 Como Cathedral
We didn't go inside the Como Cathedral, but we enjoyed looking at it from the outside. I believe there is a small admission fee to go inside. We were trying to make it to the next funicular ride up the mountain to get a view of the town of Como above the clouds, so we were in a bit of a rush.
Funicolare Como-Brunate
In case you aren't familiar, a funicular is essentially a tram up the side of a mountain. We ran into them several times in Europe and grew to really enjoy them because there was almost always a fantastic view at the end. The Como Funicular was no exception. At the top, we were not only greeted by a stunning view of the town and lake, but we also found a gorgeous neighborhood full of stunning homes all "closed up" for winter. It appeared none of the residents of this neighborhood were home, but that added to the "enchantment" of the area. We spent a lot more time exploring up there than we had planned, but it was definitely worth it.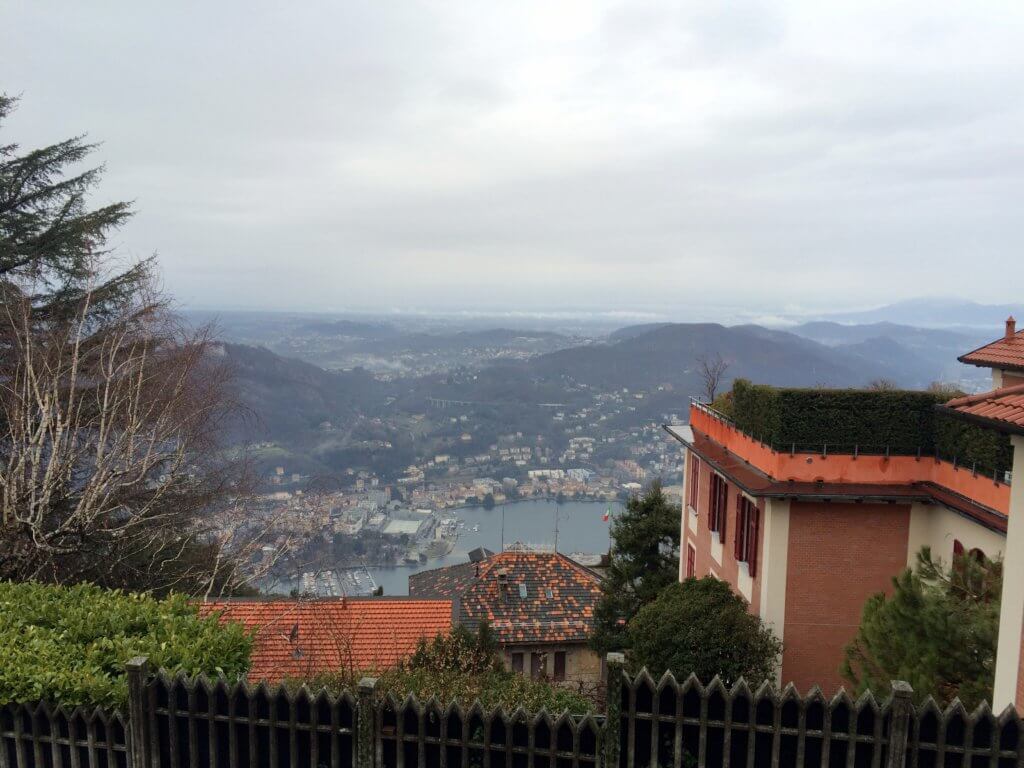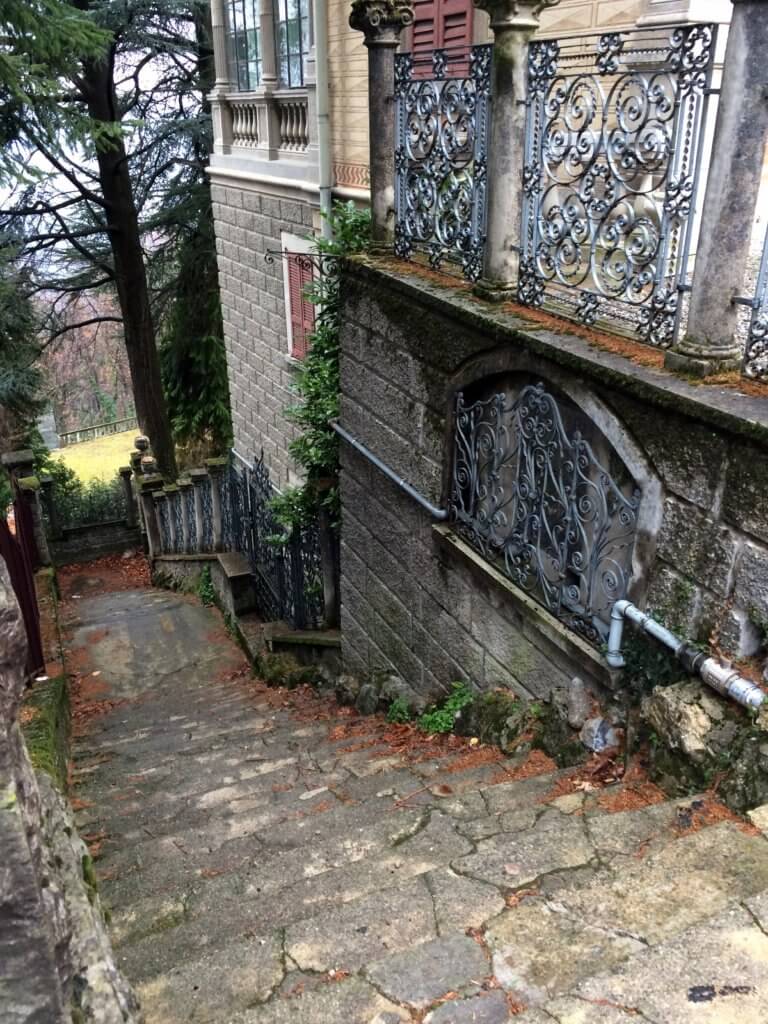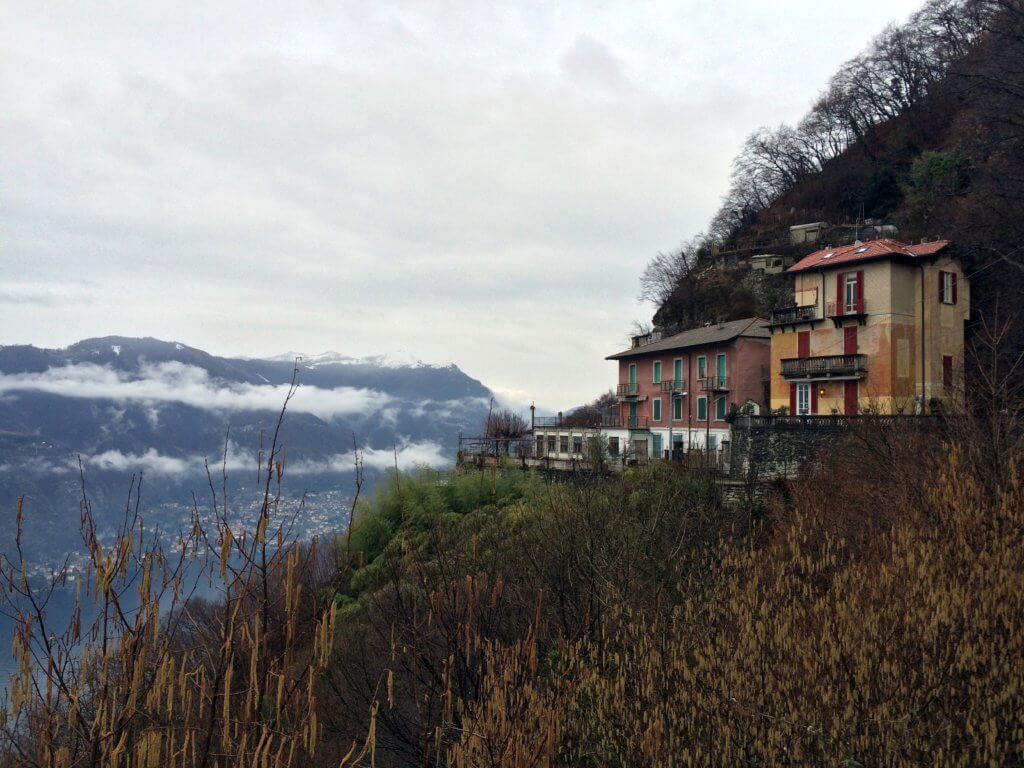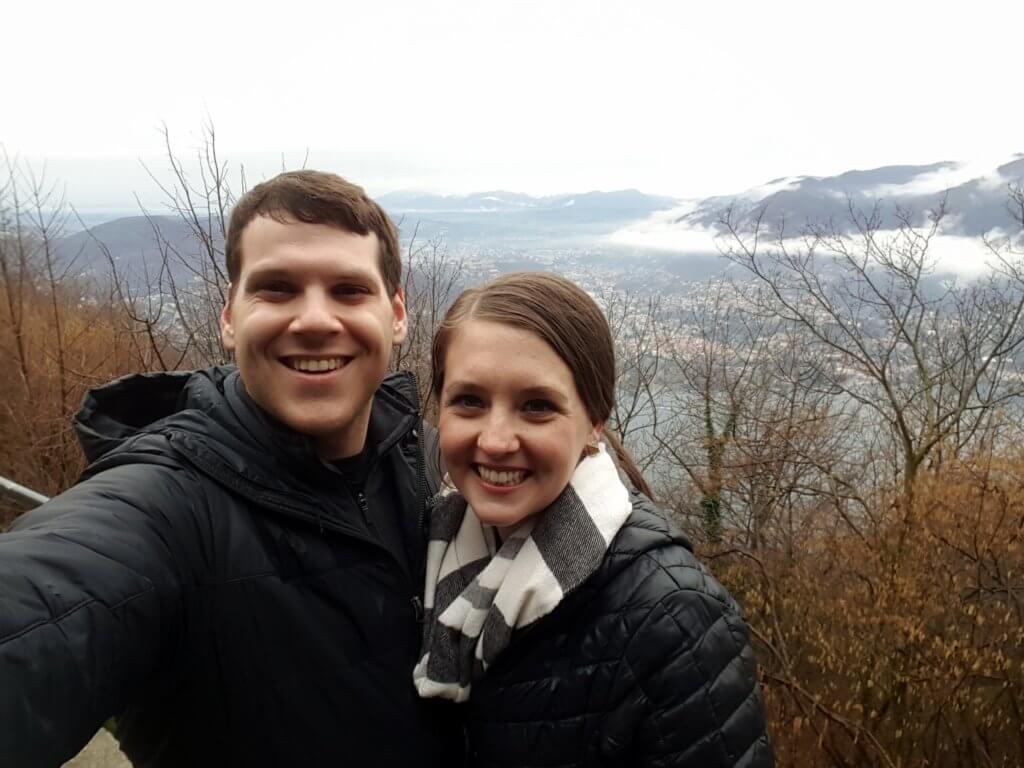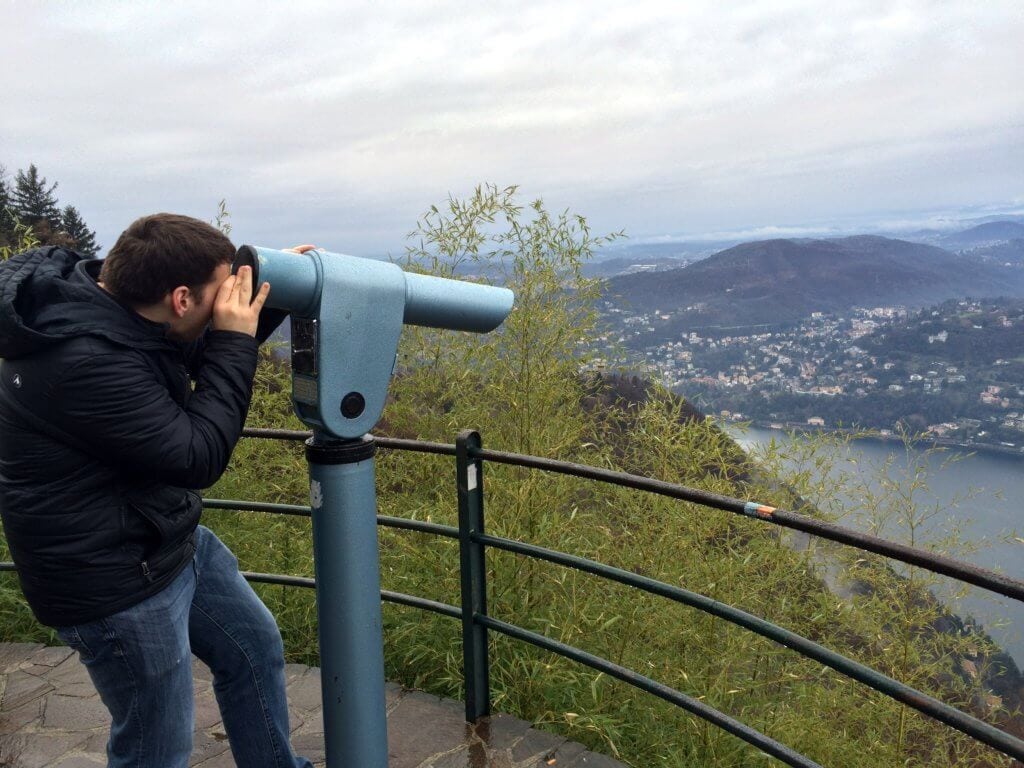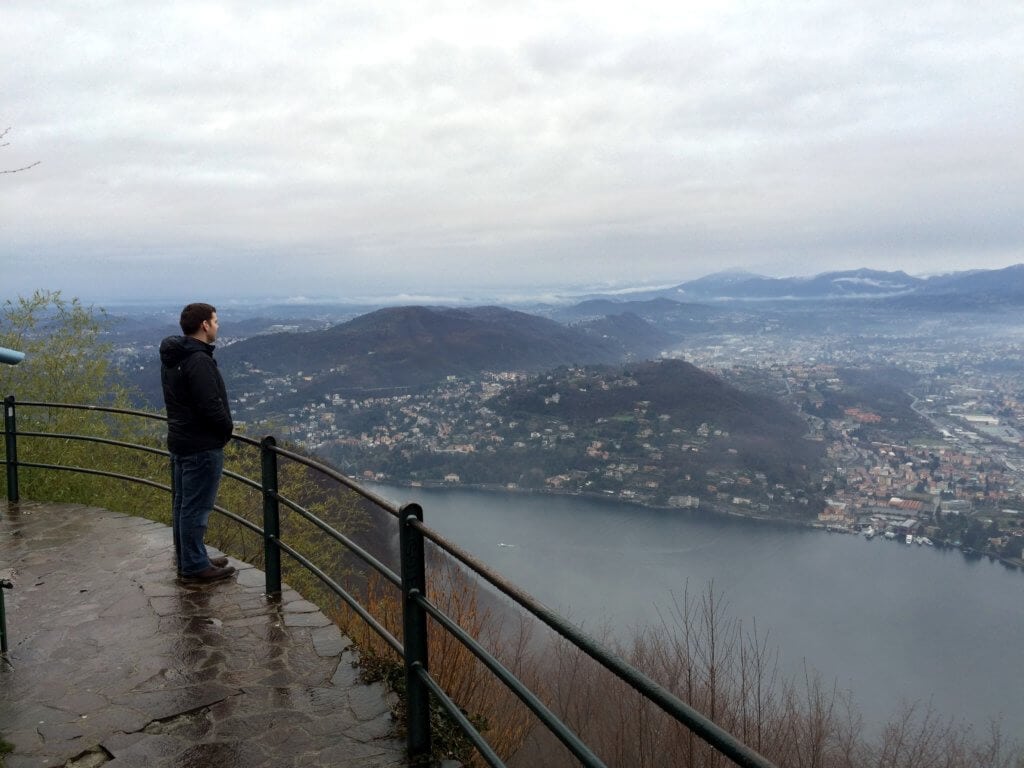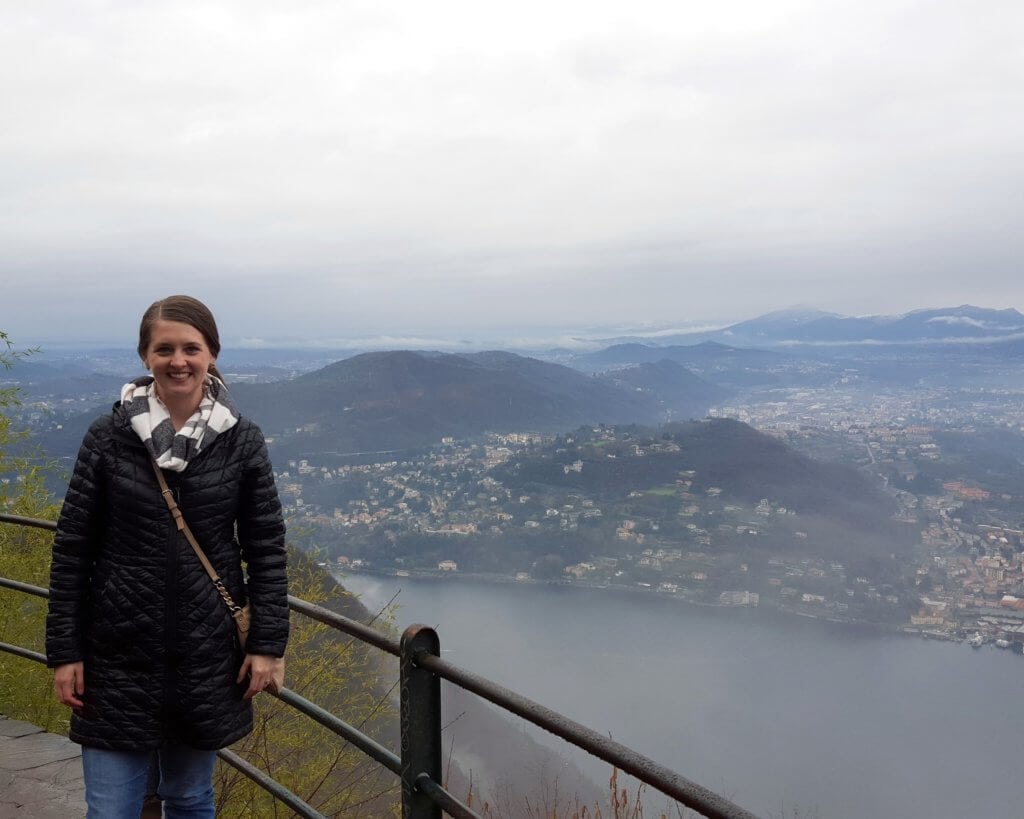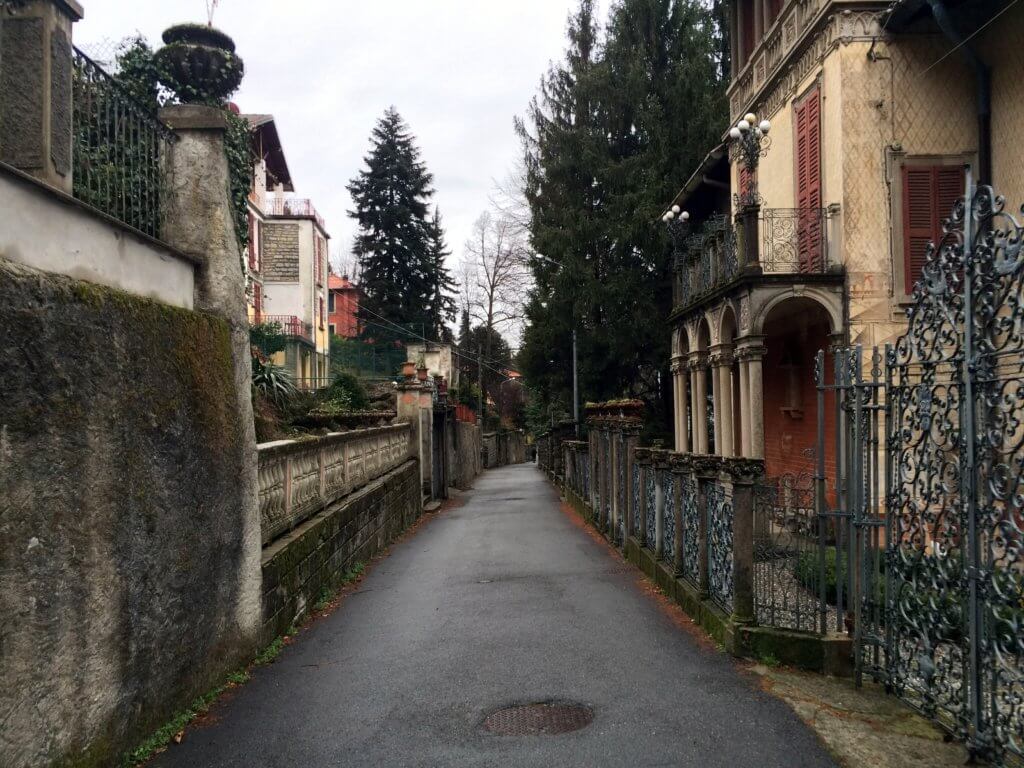 And back down we went back to Como to grab a bite for dinner!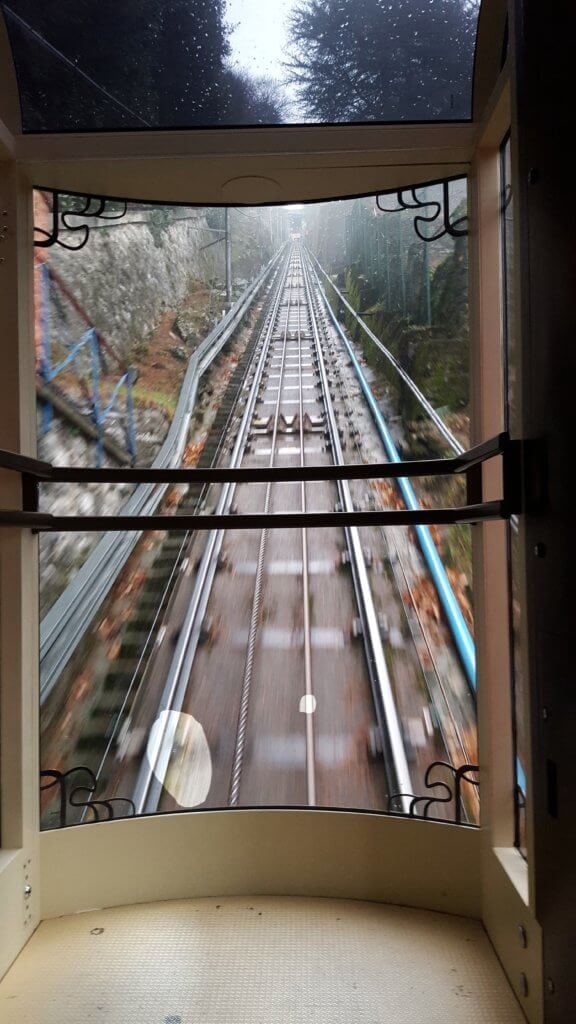 I'll end with an evening view from our Airbnb balcony. Sigh… Can I go back now?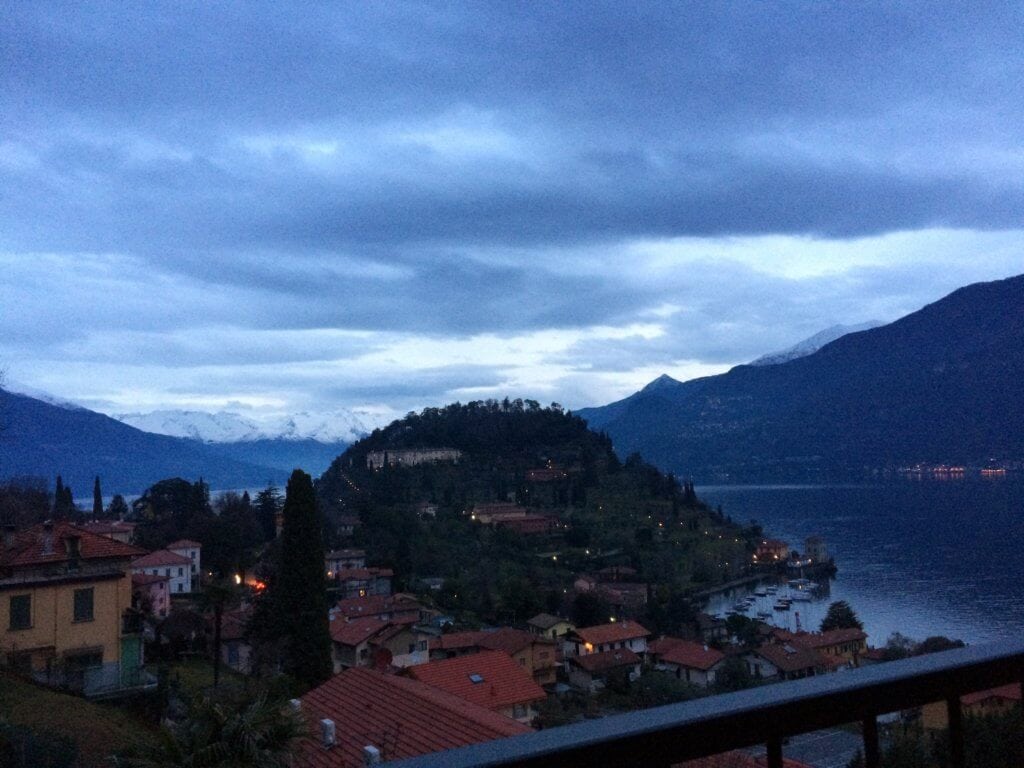 Our time in Italy was part of a 2.5 month trip across Western Europe.  Click here to check out all of my posts from this adventure!
Like it? Pin it!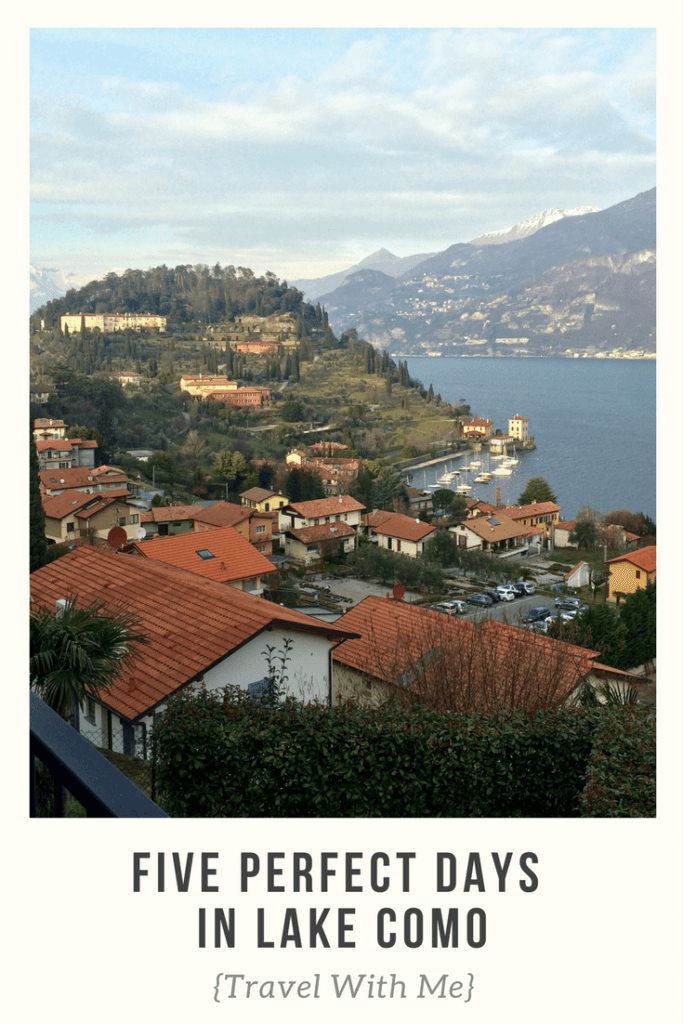 {Thanks for reading! Want to know a little more about me? I'm a CPA learning how to balance a career with frequent travel while planting roots at home in Austin, TX. When I'm not exploring my home city with my husband Daniel or cuddling with our chubby orange cat Banana, I'm probably planning, packing, traveling to, or daydreaming about our next adventure. After all, my travel mug collection is never complete. If you have wanderlust too, be sure to follow me on Instagram, Pinterest, Snapchat (emilya89), or subscribe to my blog!}