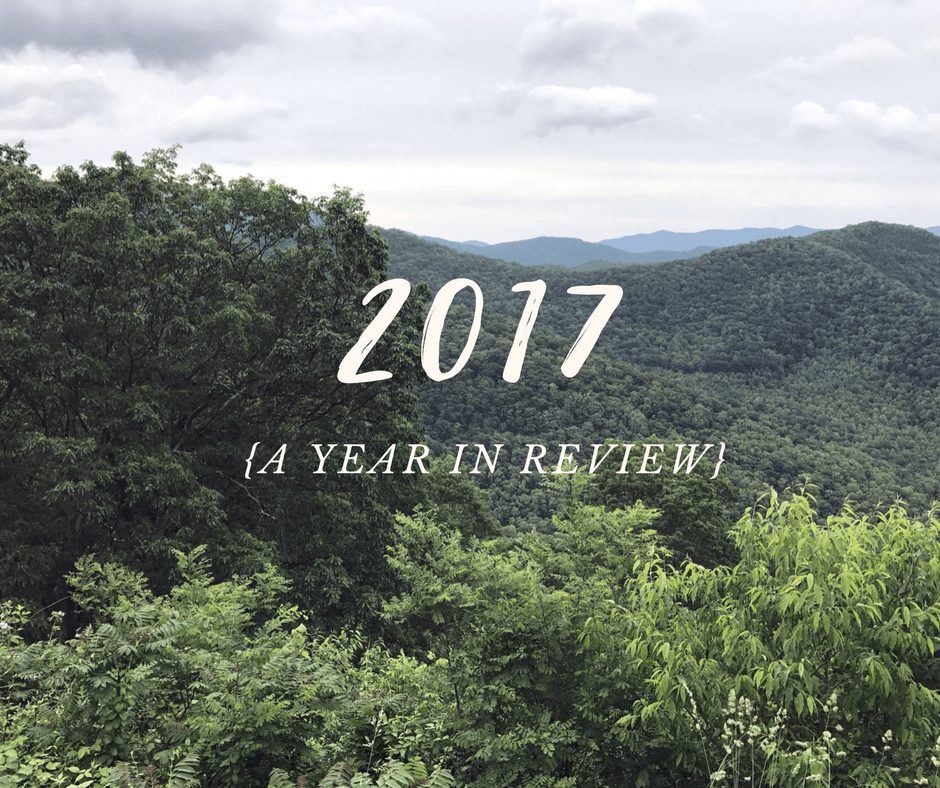 And, just like that, with the blink of an eye, I'm sitting at my laptop writing another Year in Review post. I feel like it was just a couple months ago that I sat on the couch of our Florida rental house while on vacation with my in-laws for Christmas 2016. But, somehow, another year has gone by (cue Celine Dion). 2017 was a year of extremes. Personally, I experienced both the most joyful day of my life and the most heartbreaking day of my life. The world faced so much change and so much tragedy. However, 2017 offered so much good as well, and I am going to focus on those moments in this post, with the exception of a reference to a time of grief for our family. I hope you enjoy the walk through my year. I love reading these types of posts, so feel free to share yours in the comments below. I cannot wait to experience 2018 and all it will have to offer!
January
Januarys are usually pretty quiet months around our place. I work a lot from January through April, so we typically don't make many plans.
We started and completed our first Whole30, so I was cooking the below breakfast most days. No, it's not pretty, but I enjoyed cooking breakfast for a month. Normally I eat cereal everyday.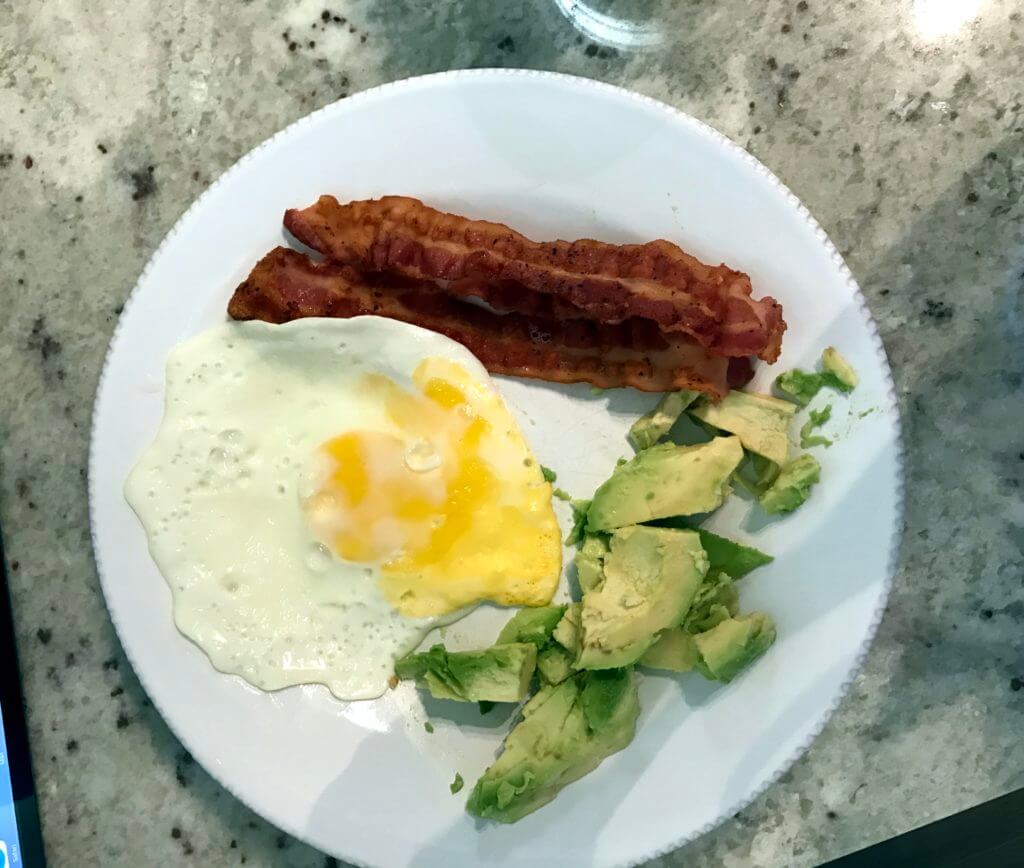 We had our friends Thom and Sarah over for a game night.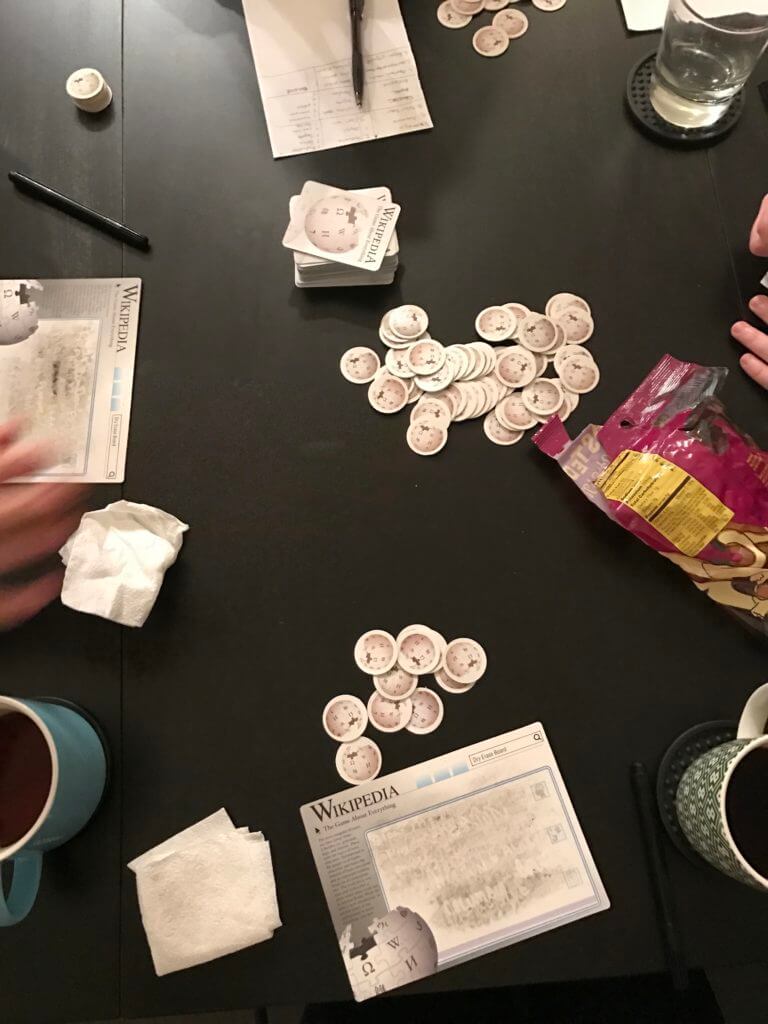 We began learning all about coffee and exploring new coffee shops around Austin.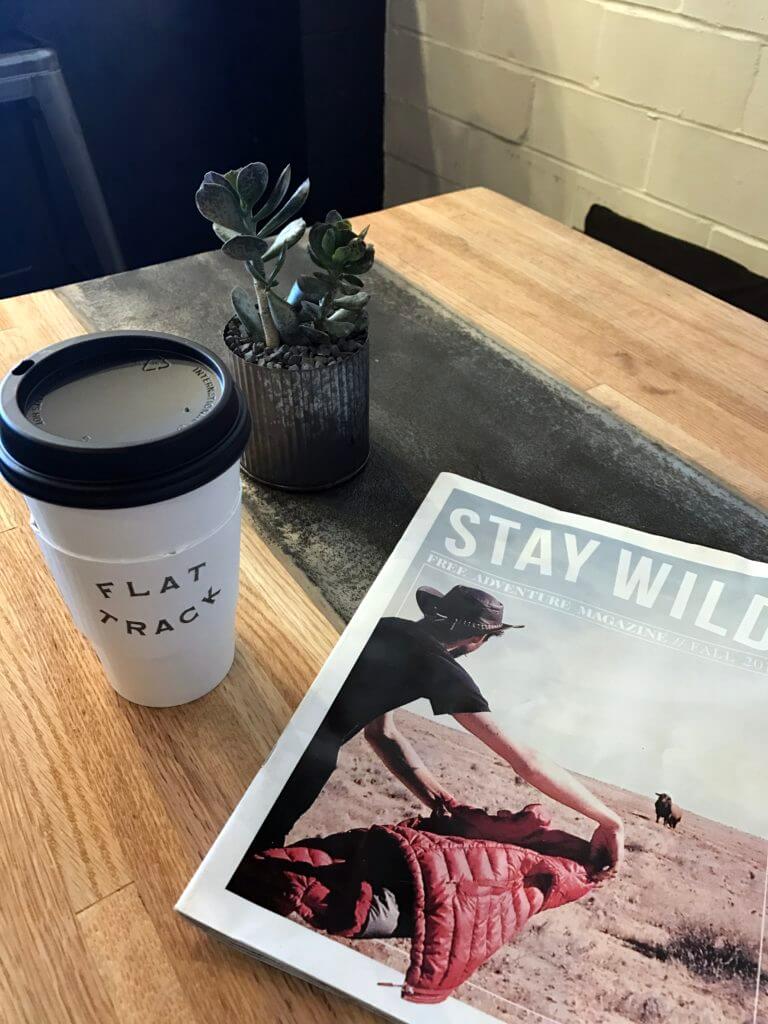 Daniel had his gallbladder removed (and had a scary reaction to an IV right after this photo was taken – a story for another time!).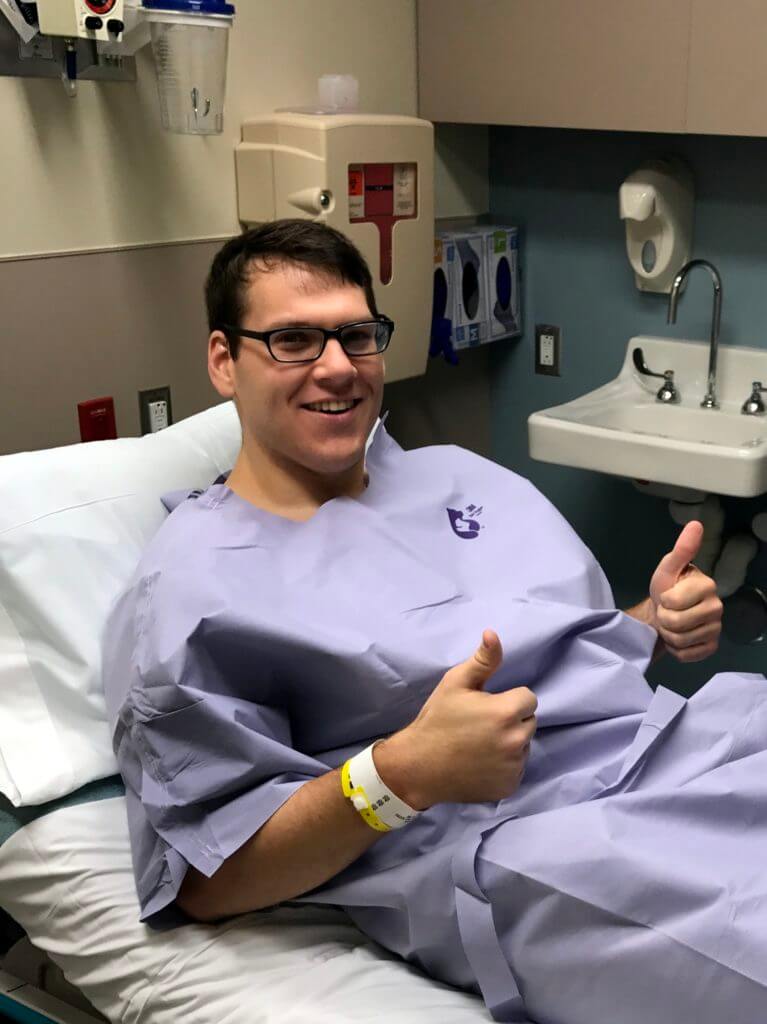 February
I surprised Daniel with a weekend in the Hill Country for his birthday. We rented an adorable airstream in Wimberley, went zip lining, and enjoyed the peace and quiet.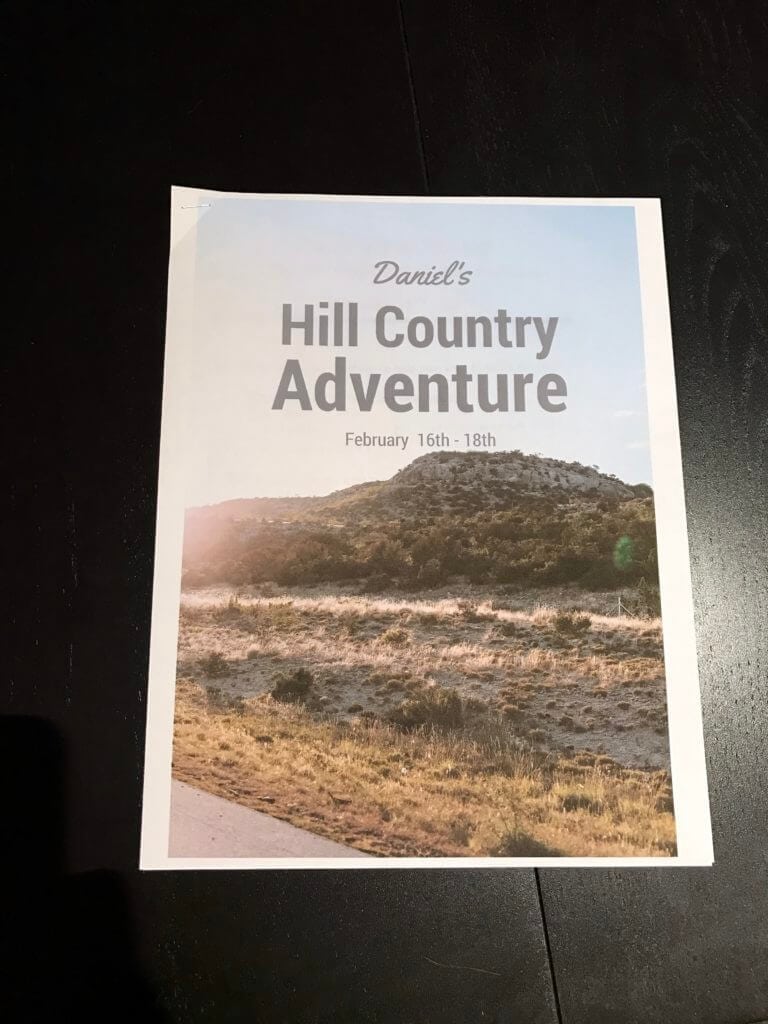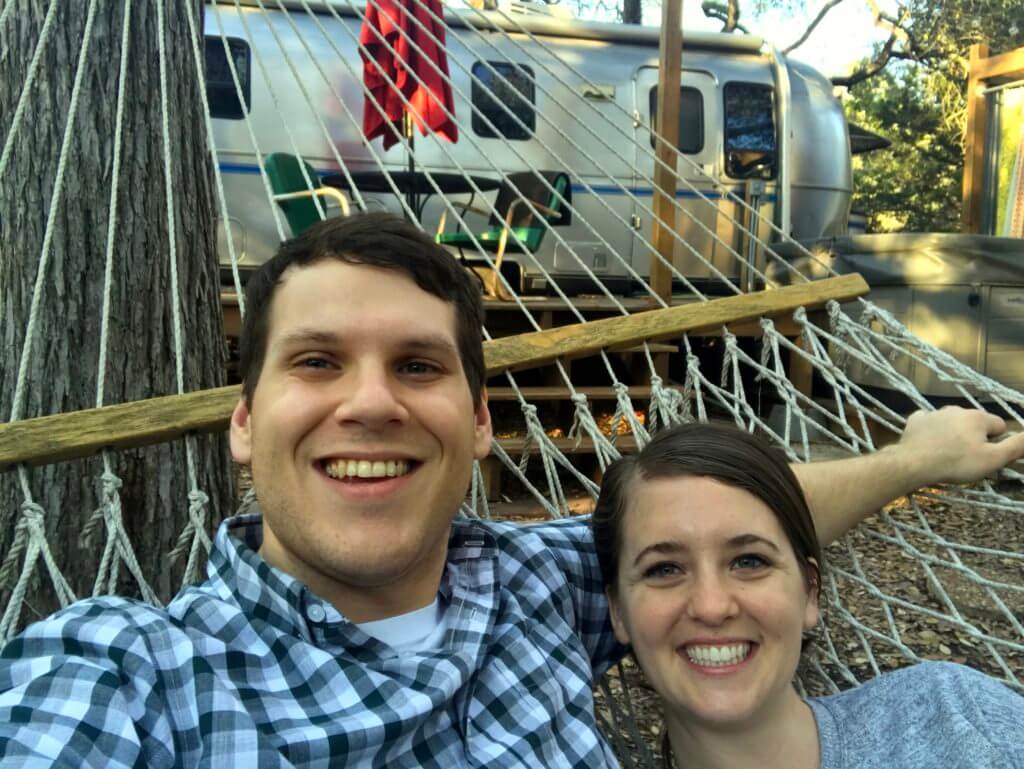 We went to DC to visit Daniel's brother Jacob and see friends. This was our third time to go back since we moved away (almost exactly three years ago from this posting!). We also got to see some of our best college friends, Heather and Cody, because they were there on a travel nursing contract.
March
My family all came to Austin for a belated birthday celebration for my dad. We had a game night at our place which was lots of fun!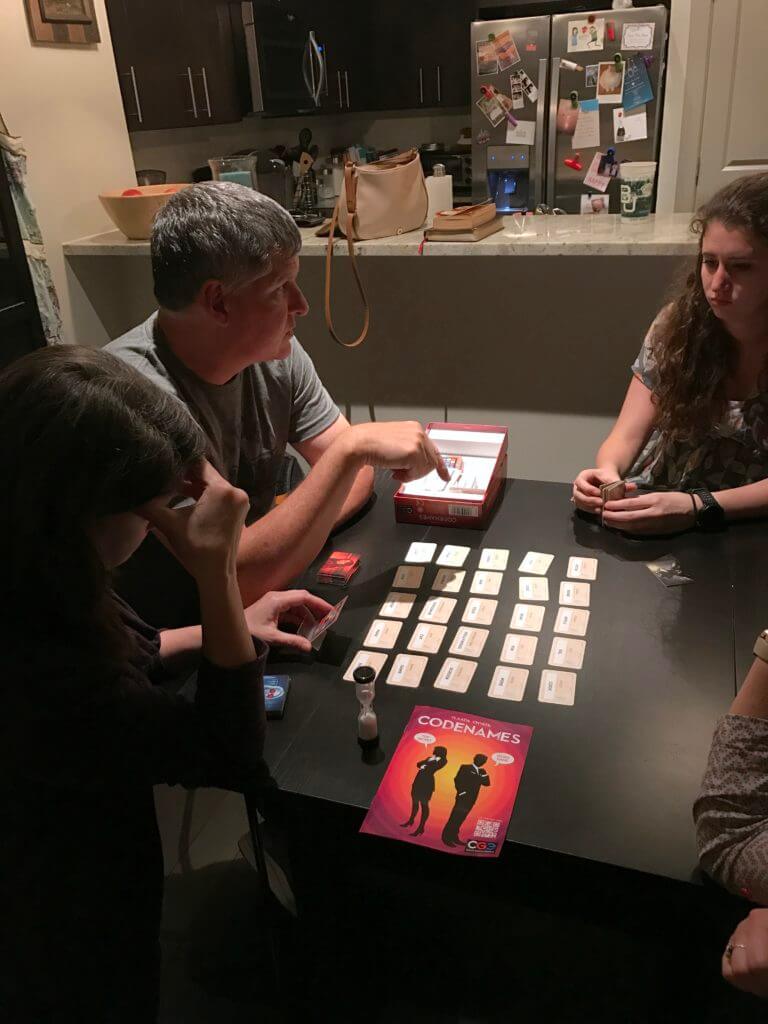 We went out to Texas wine country with some friends. We love it out there!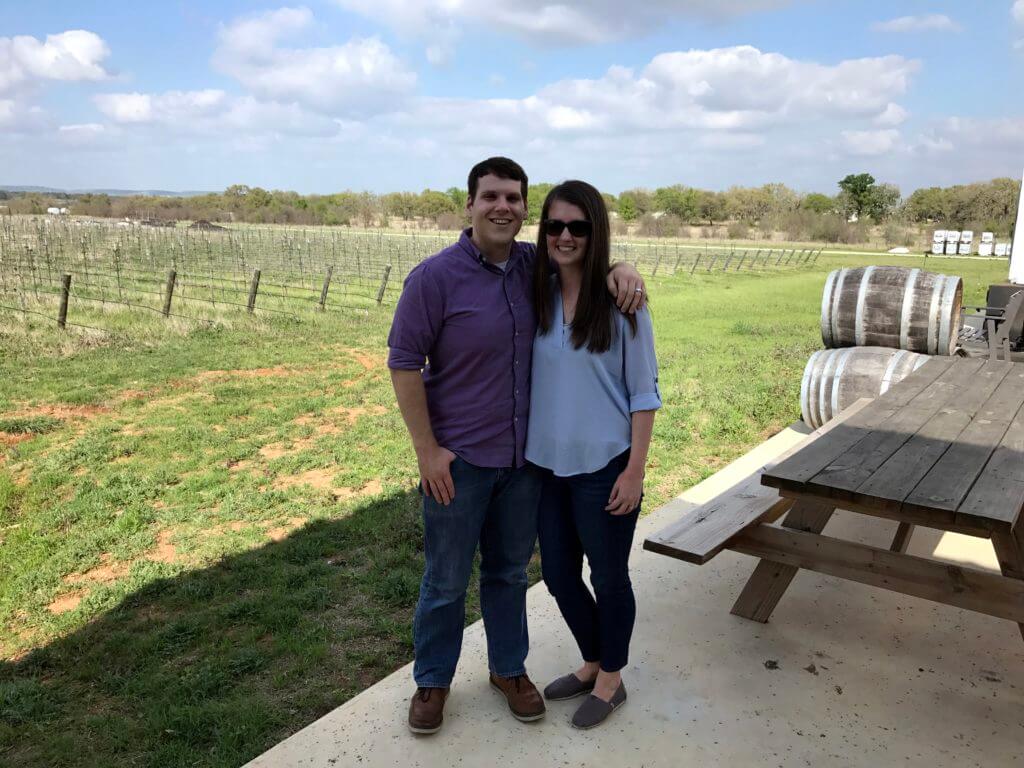 One of the intern events for my company was a trip to the Austin Rodeo. It was my first time at the rodeo in Austin, and it was a lot of fun.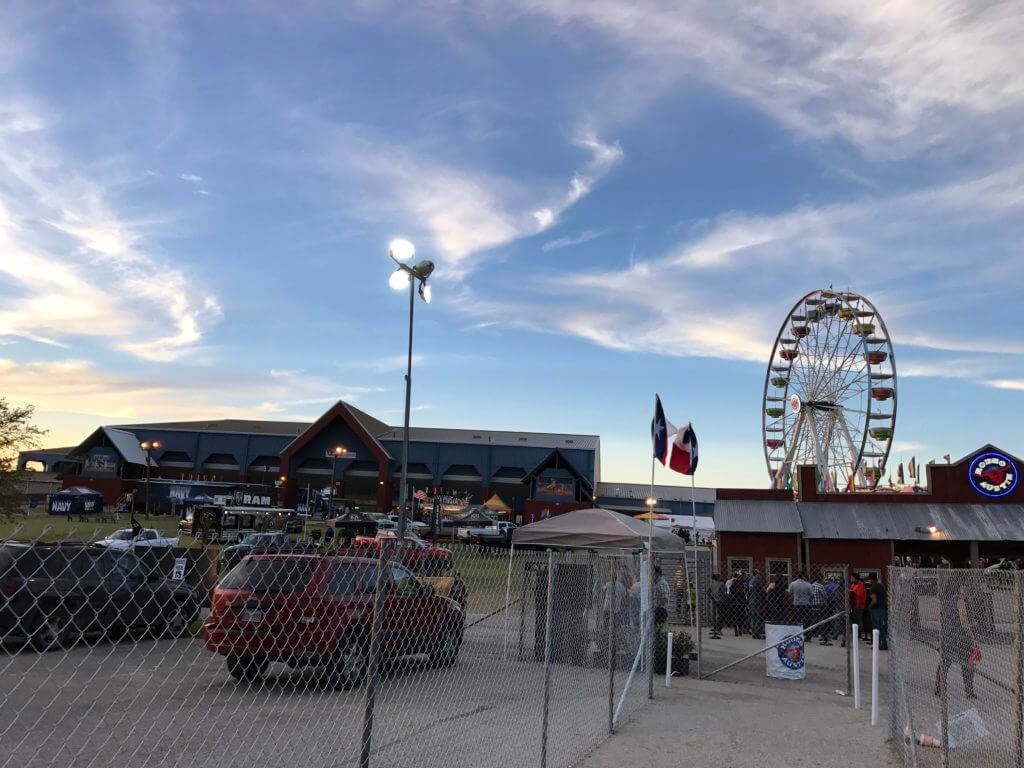 We discovered a new (to us) favorite restaurant in Austin, Justine's Brasserie. The lovely outdoor patio, cozy environment, and French food made for a great experience!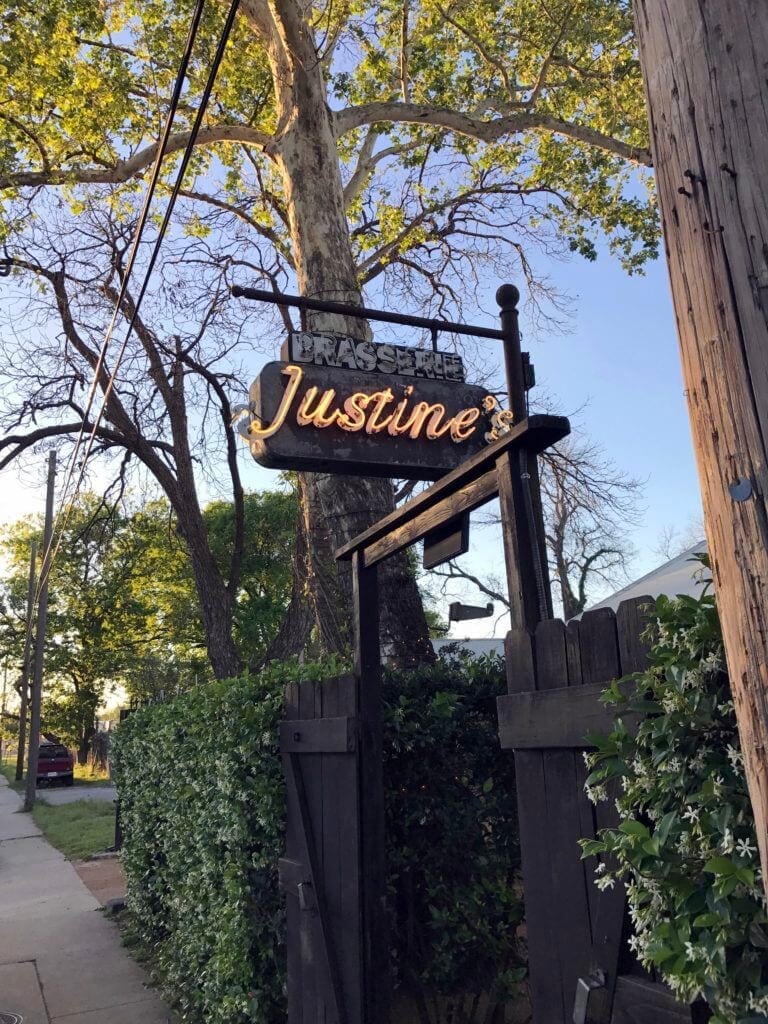 We began taking more walks by Town Lake in the nice spring weather.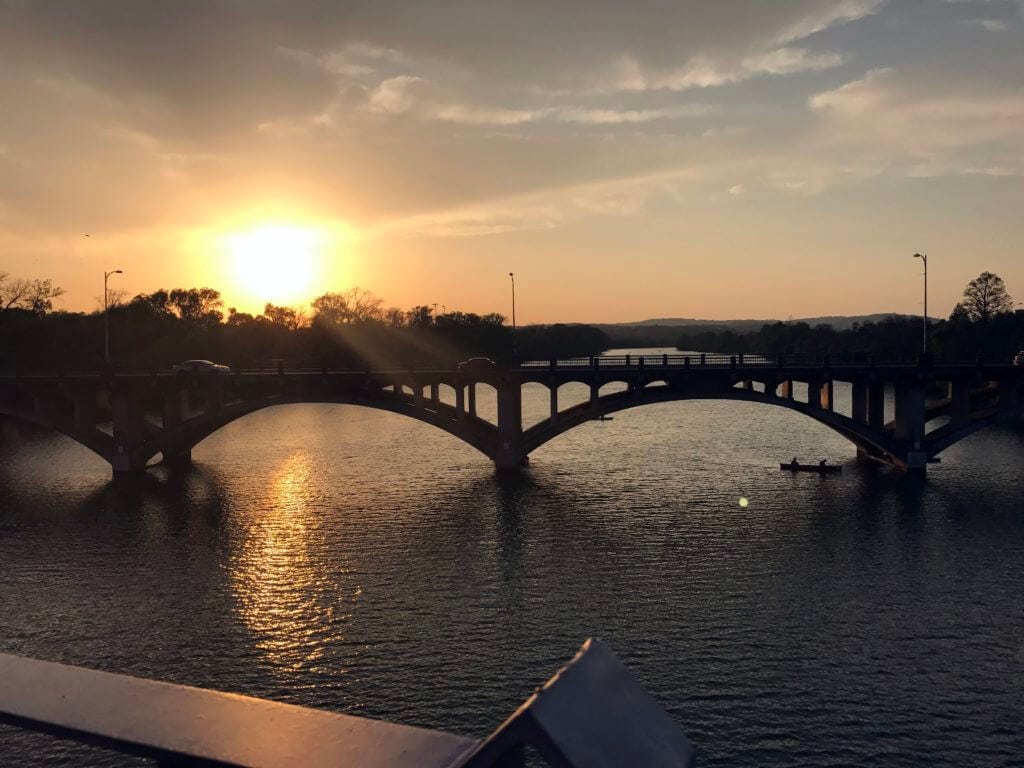 April
We took a hike at a trail near our place. We meant to hike the Greenbelt, but we got lost and found another beautiful trail instead!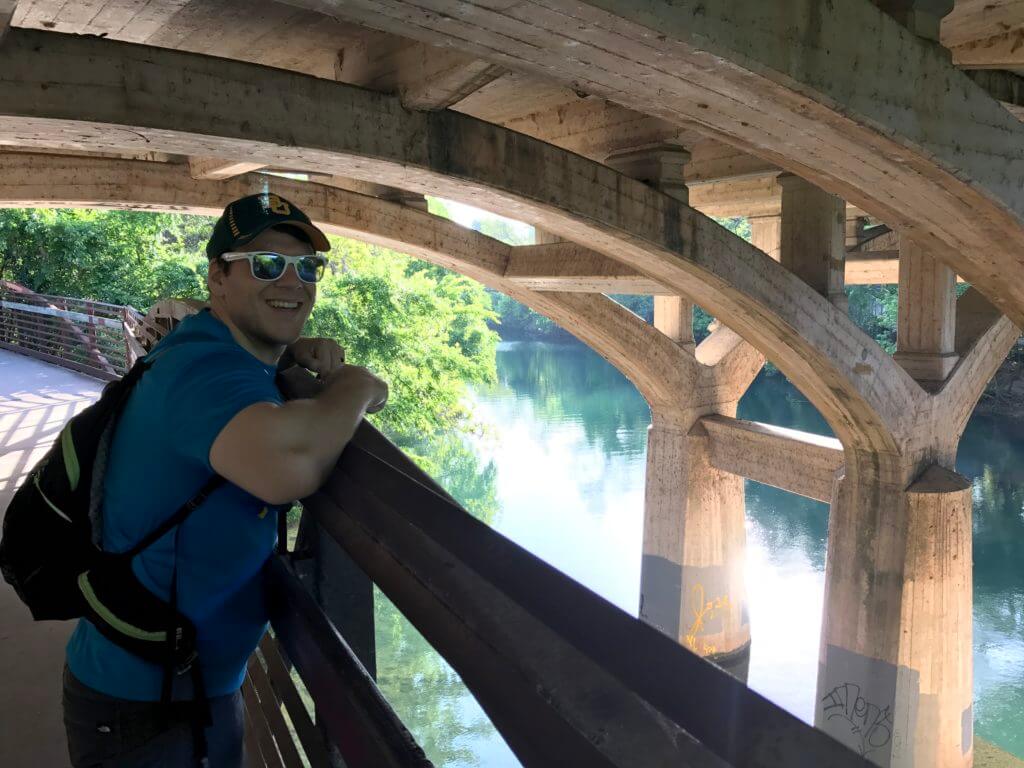 We went to Fort Worth to visit my in-laws and spent an afternoon walking around downtown. We love it there!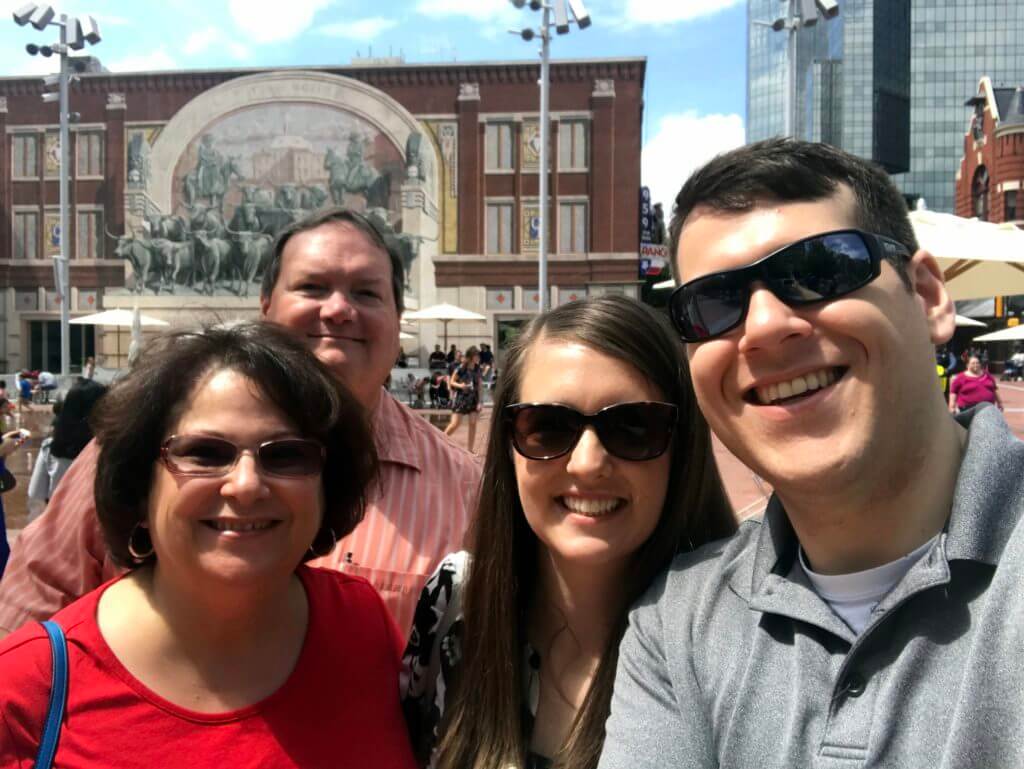 This month Daniel and I received some heartbreaking news which led to one of the hardest experiences of my life. I do plan to share my experience at some point but not in this post. My mom made a last-minute trip to hang out with me, and those were some of my most special days with her.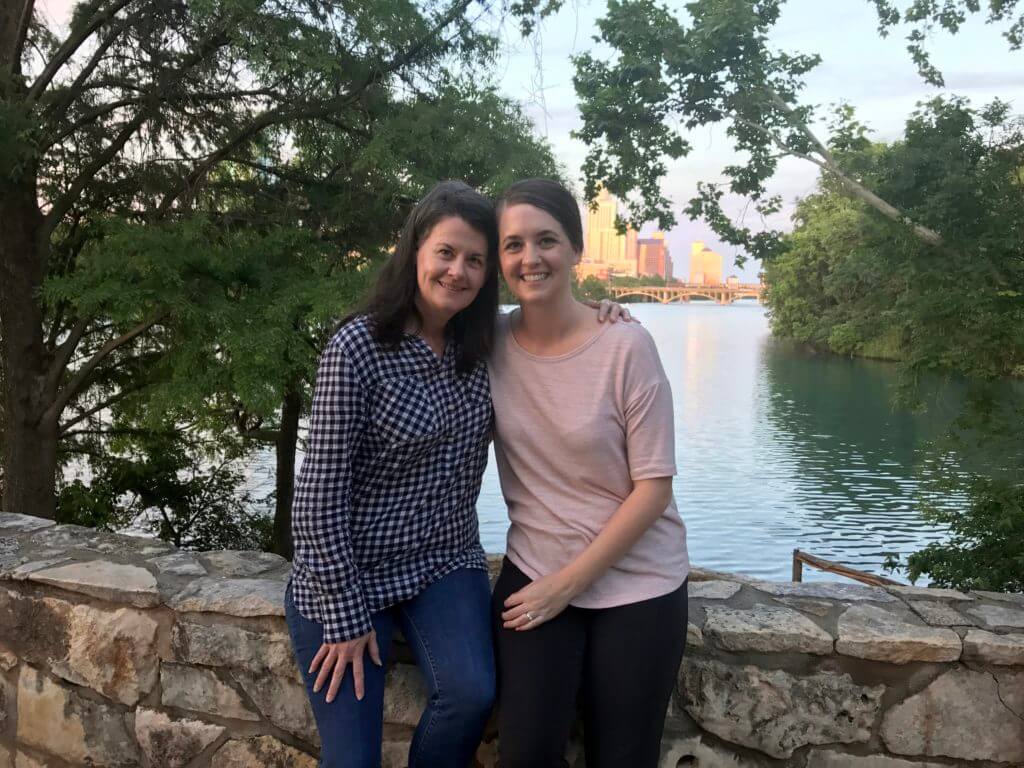 May
We met lots of precious new babies in May, including baby Loretta below and baby Anders two photos below. Our friends make such cute babies!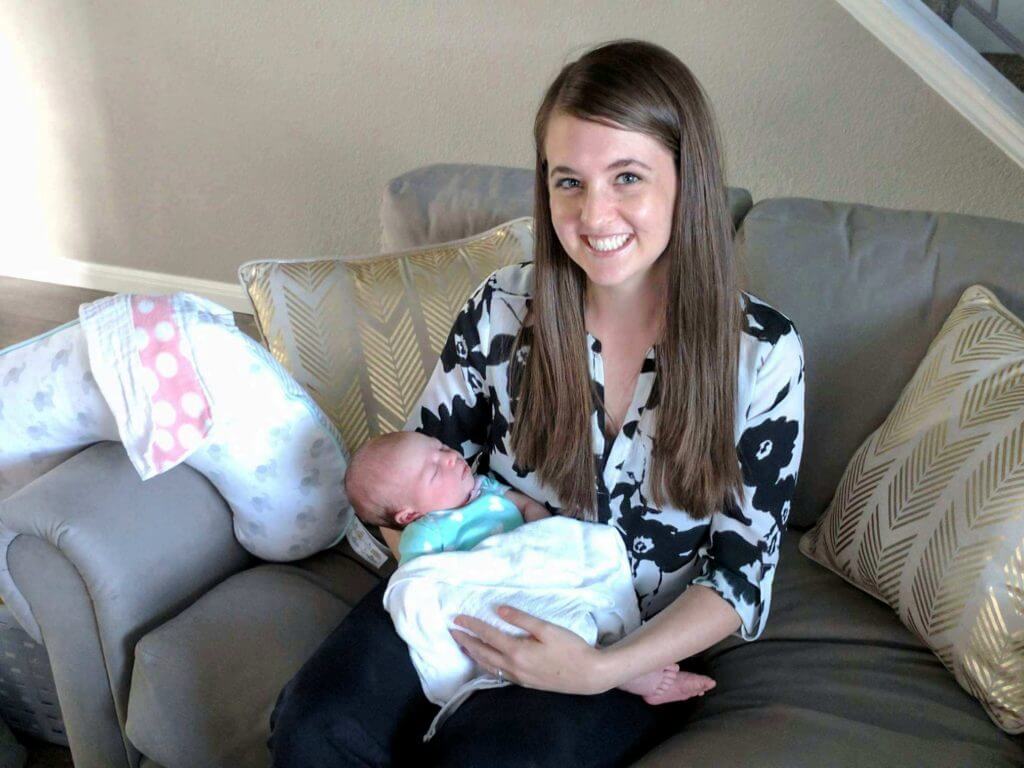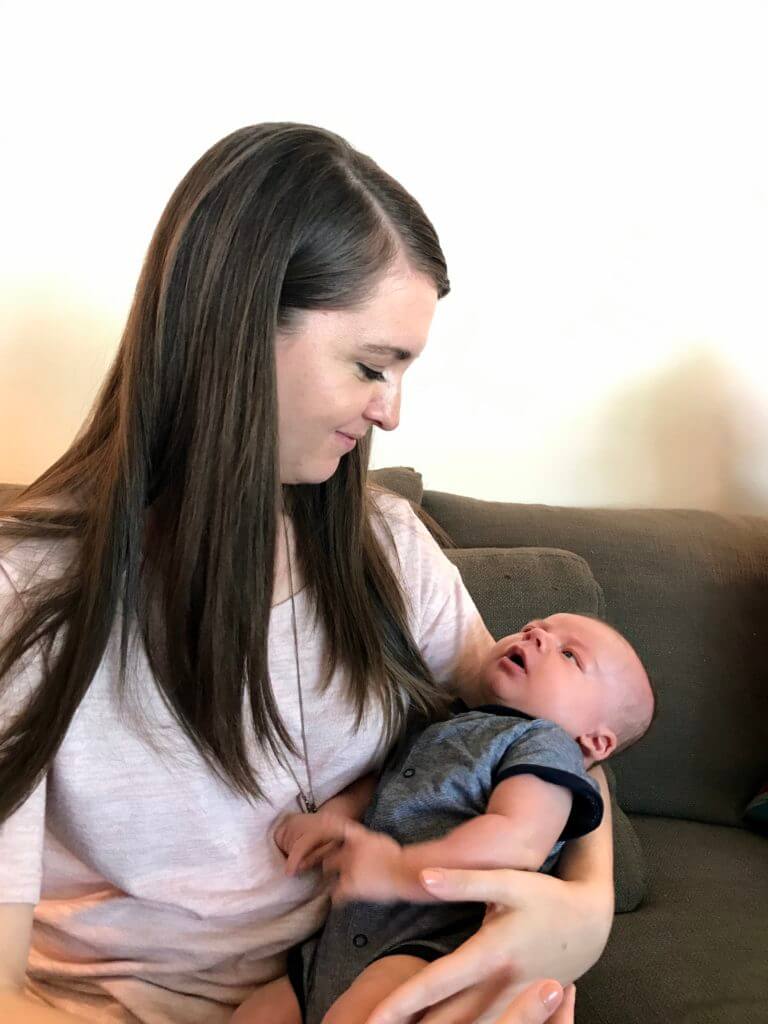 Daniel planned a special day for my birthday, including a visit to the Lady Bird Johnson Wildflower Center, foot massages, and a cooking class at Sur La Table! #besthusbandaward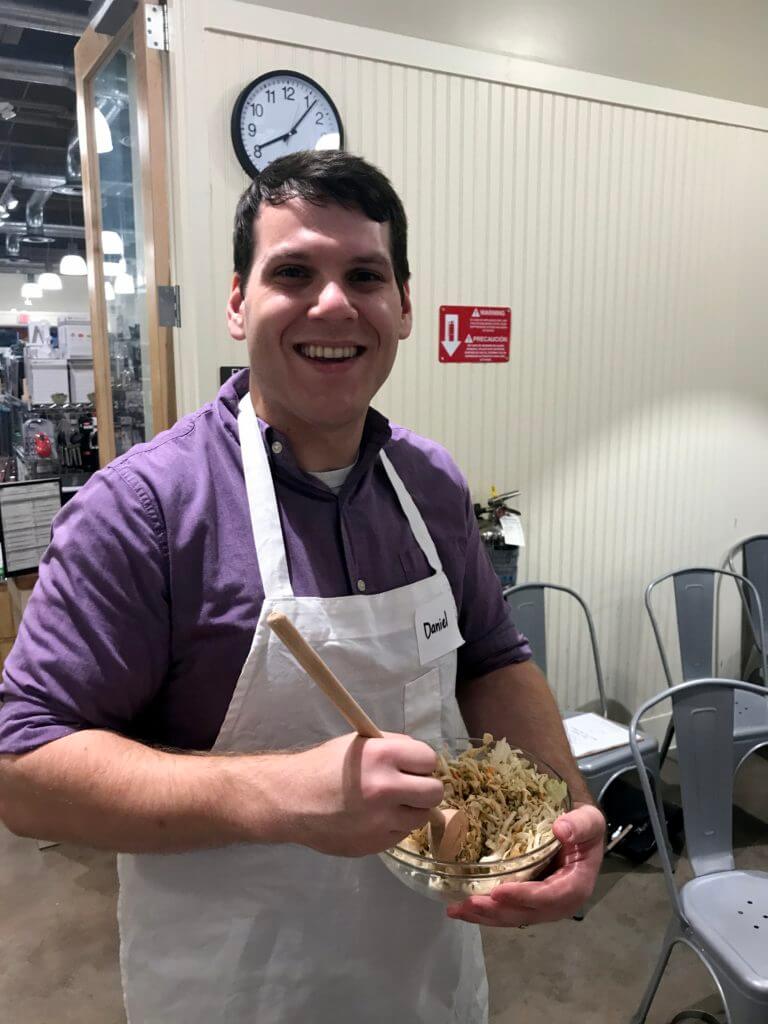 We headed back out to Texas wine country for our sixth anniversary.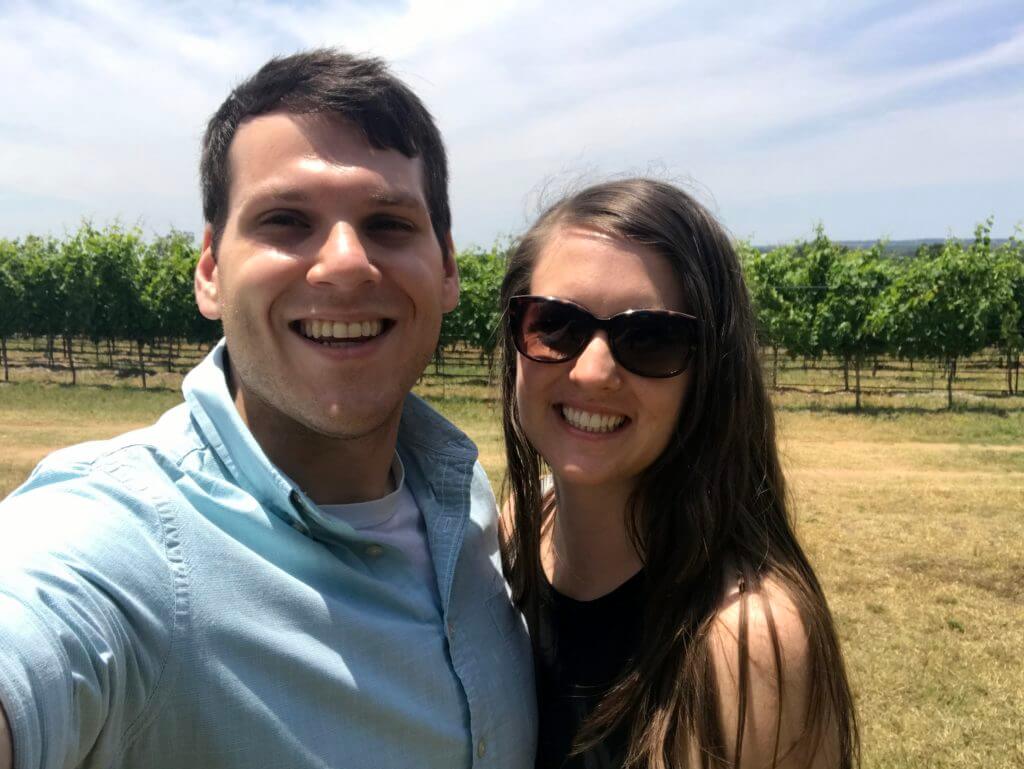 We went to a new BBQ restaurant in Austin, Micklethwait, which quickly became my favorite BBQ in town!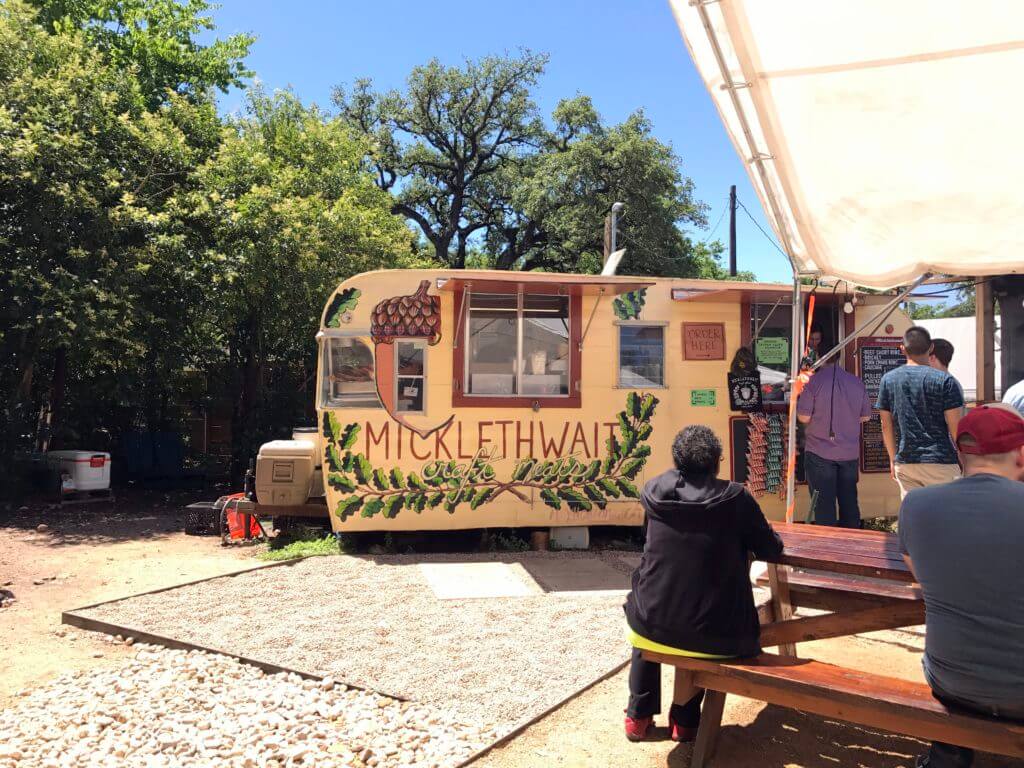 We headed to beautiful North Carolina for my cousin Graham's wedding. We saw lots of family there. The photo below is of me, Daniel, my two sisters, my brother, and my parents.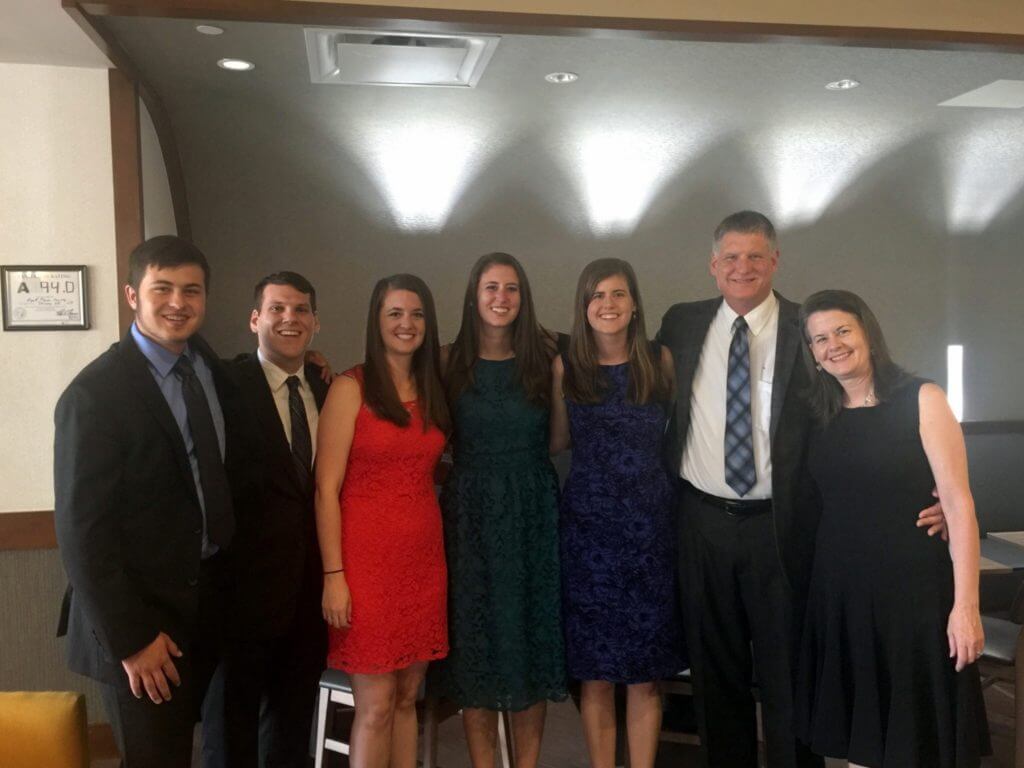 After the wedding in Greensboro, we tacked on a few days for a vacation in Asheville, a place we had wanted to visit for a while. We loved it! I plan to write about this trip soon on the blog.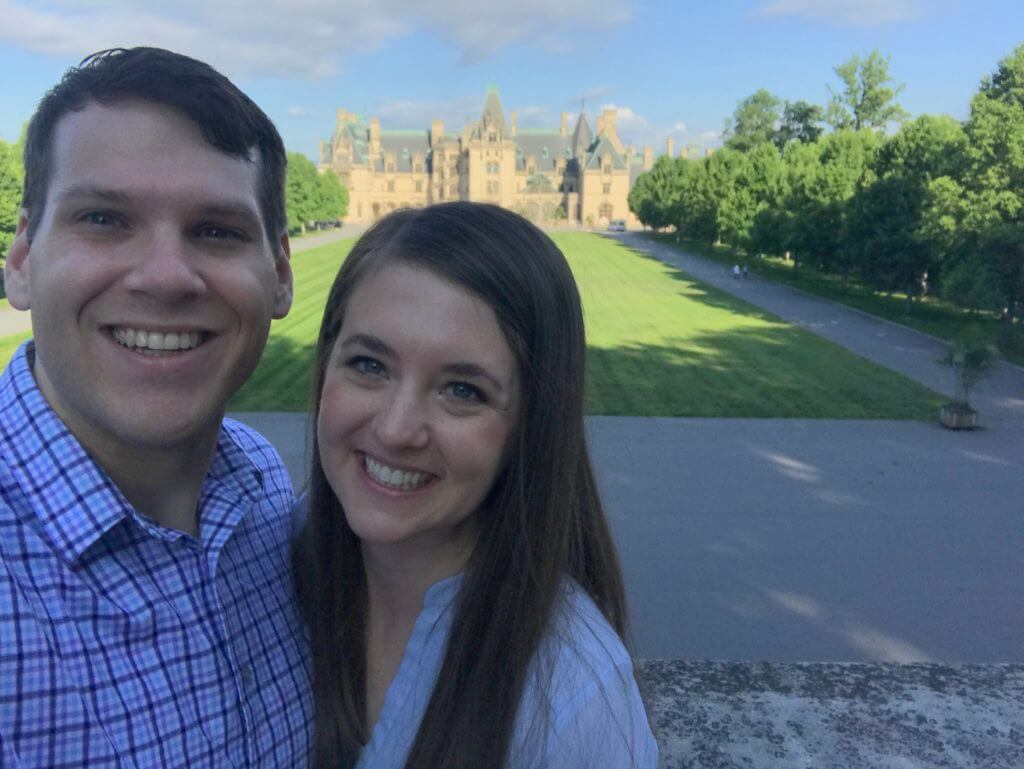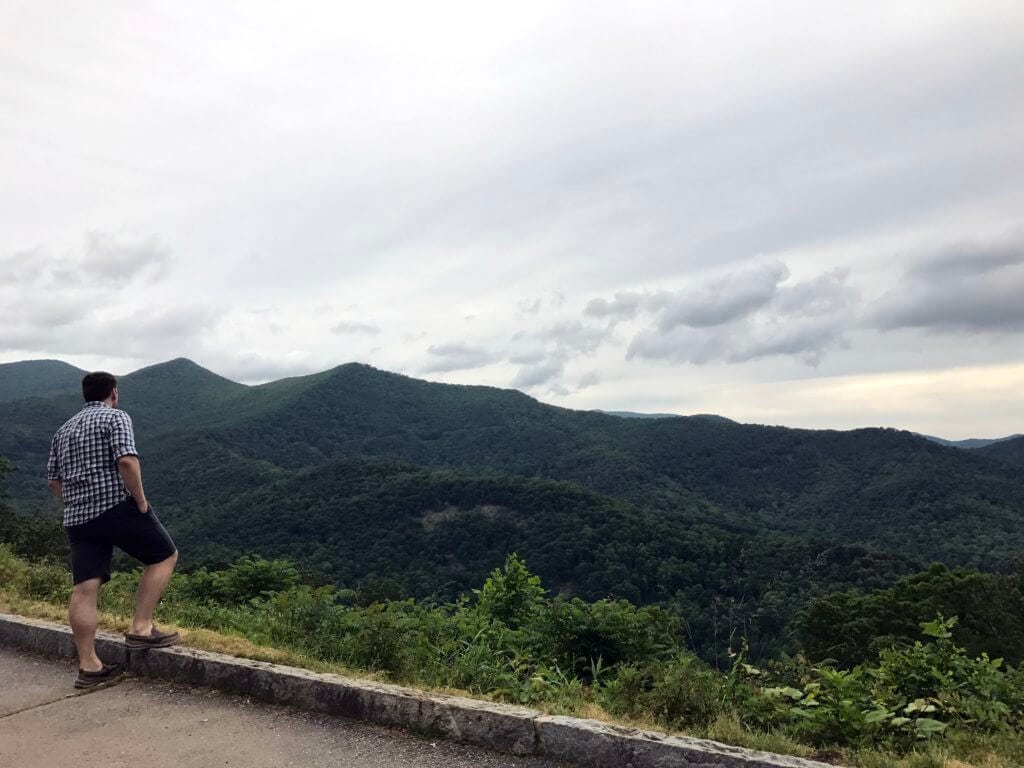 After Asheville, I headed back home and Daniel hit the trail for his fourth annual Appalachian Trail hike with his buddies.
June
We flew to Philly for Daniel's family reunion. We loved hanging out with his family and doing a little exploring around Philly!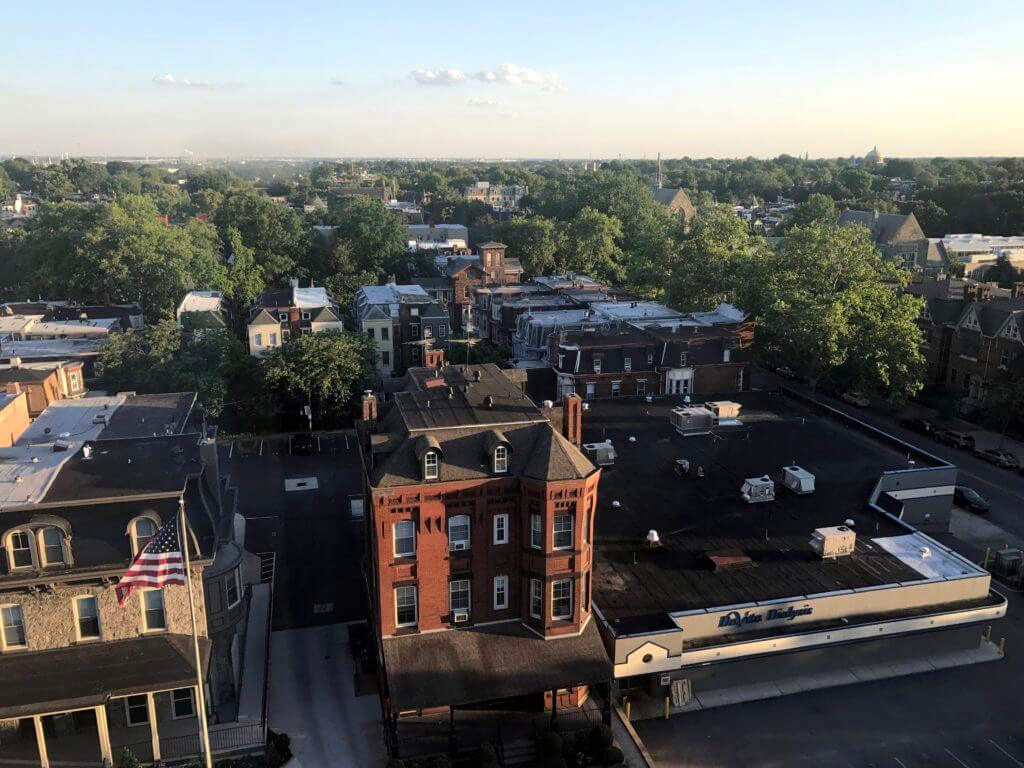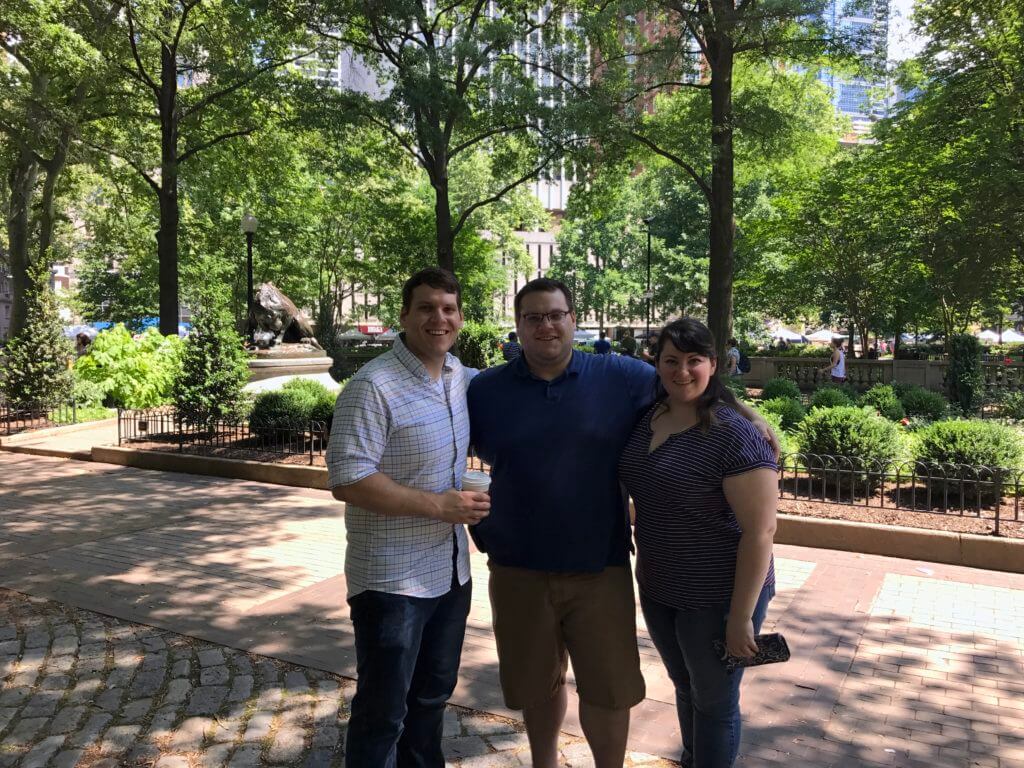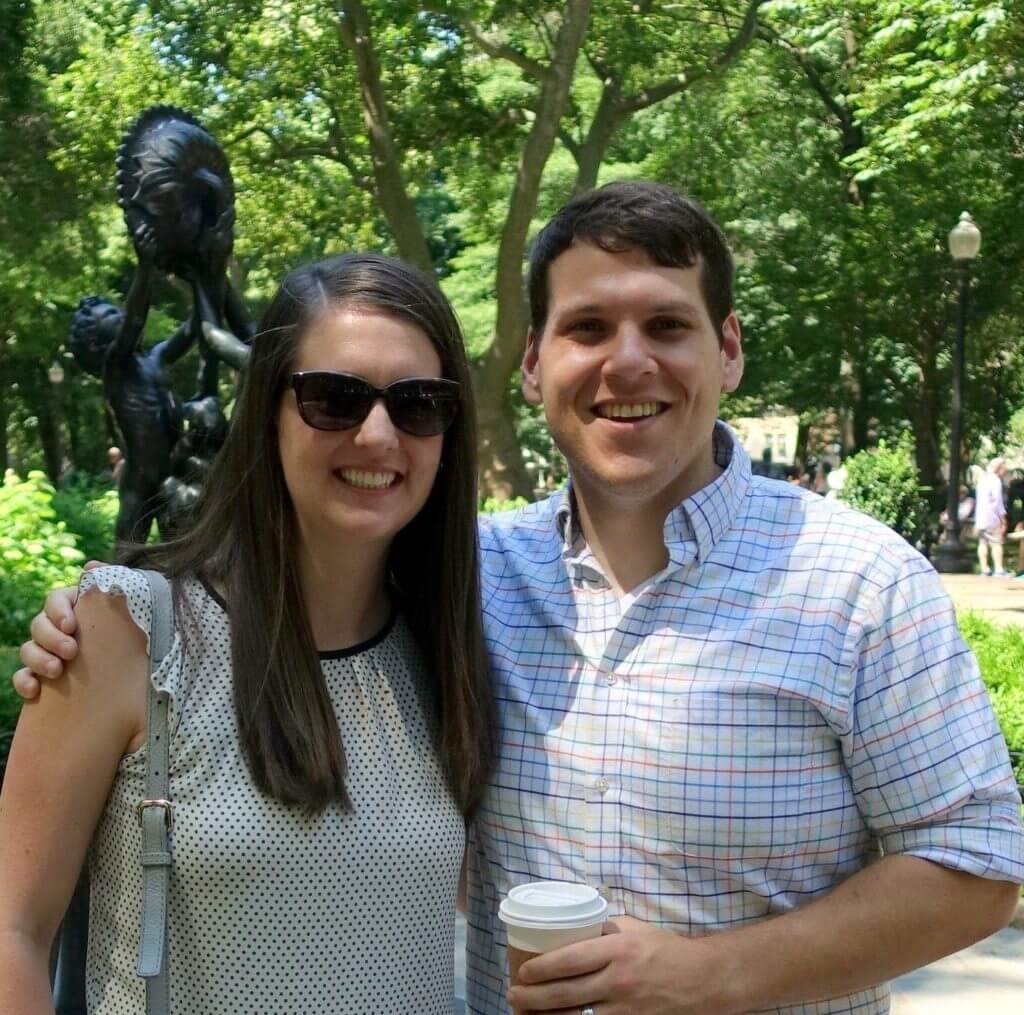 We went back to Sur La Table for a knife skills class.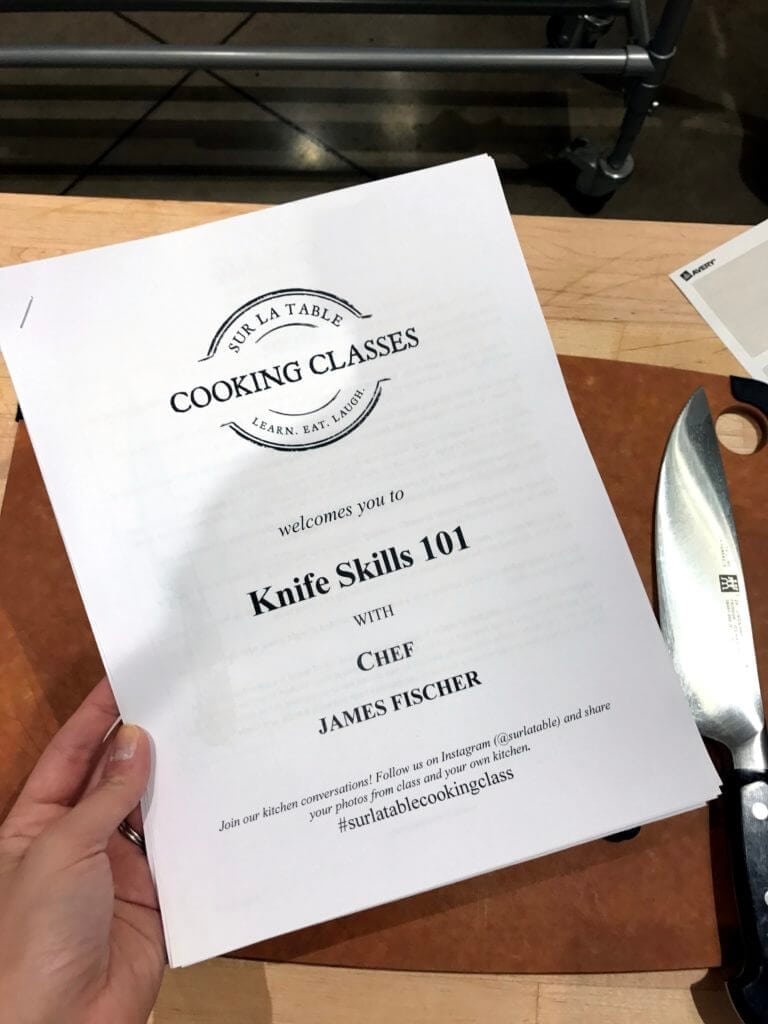 We cuddled our fur baby Banana all year, but I wanted to throw this photo from the summer in here!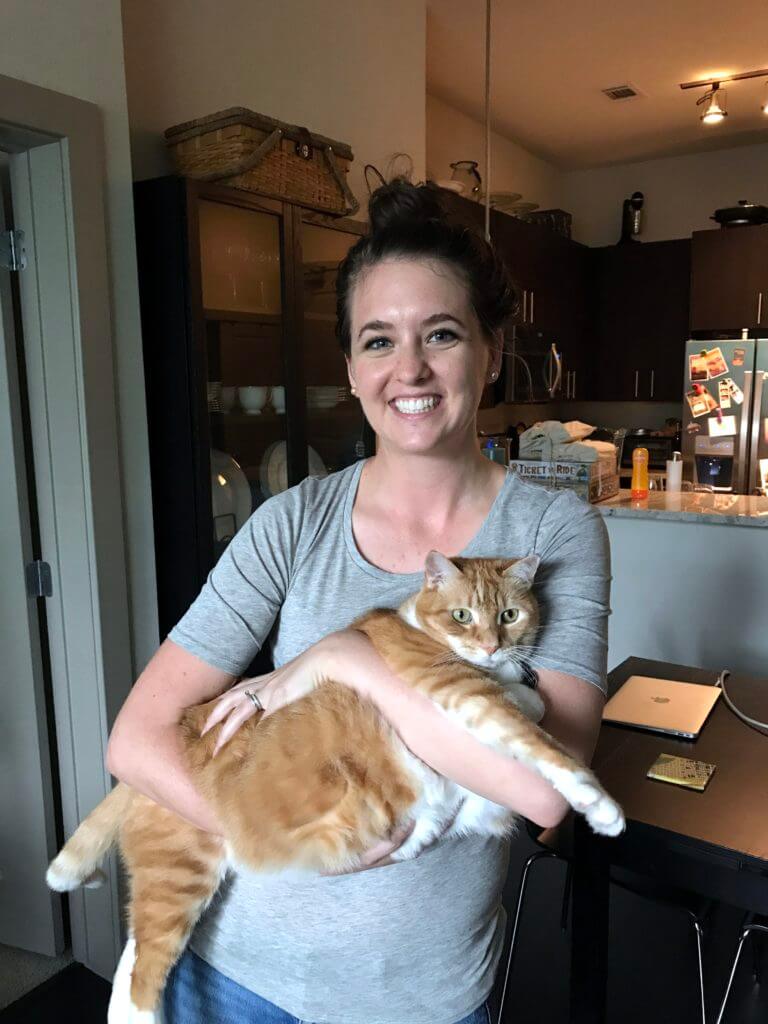 July
We spent part of Fourth of July weekend in Waco with my family….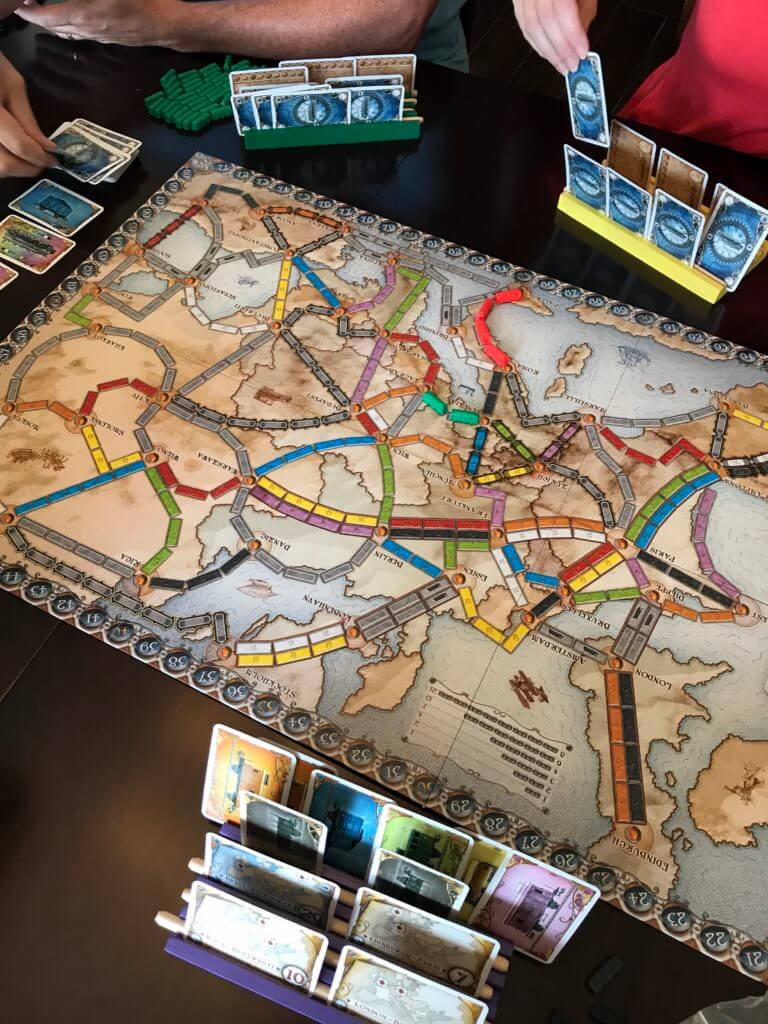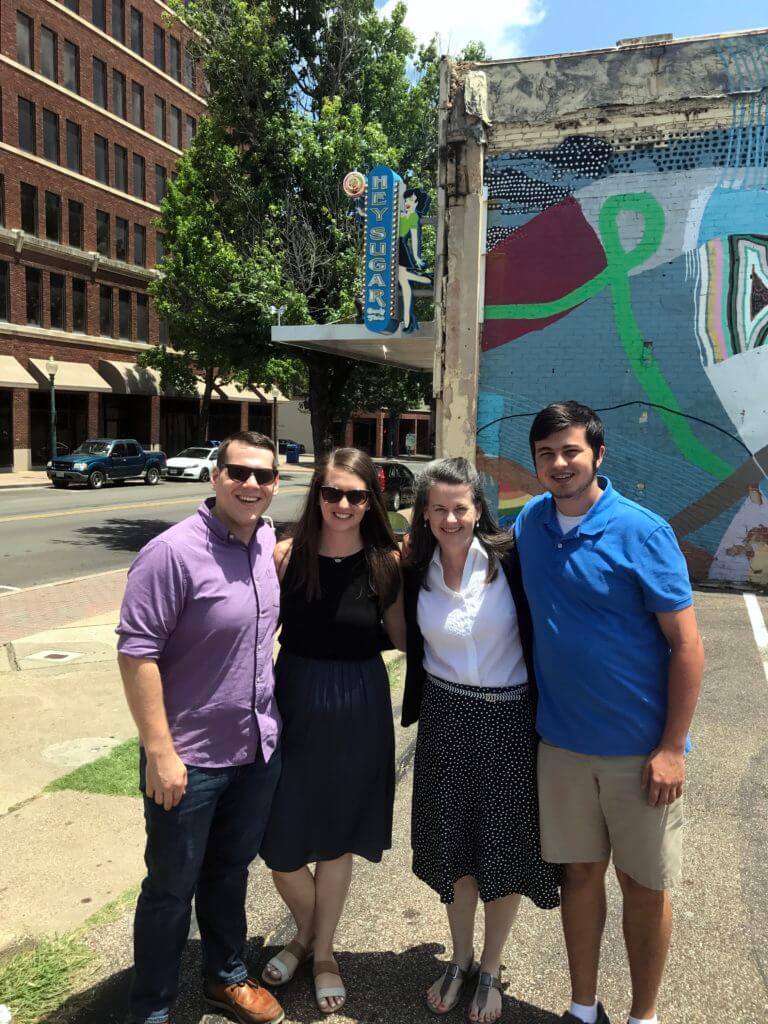 … visited my grandparents in East Texas (where we watched home videos)…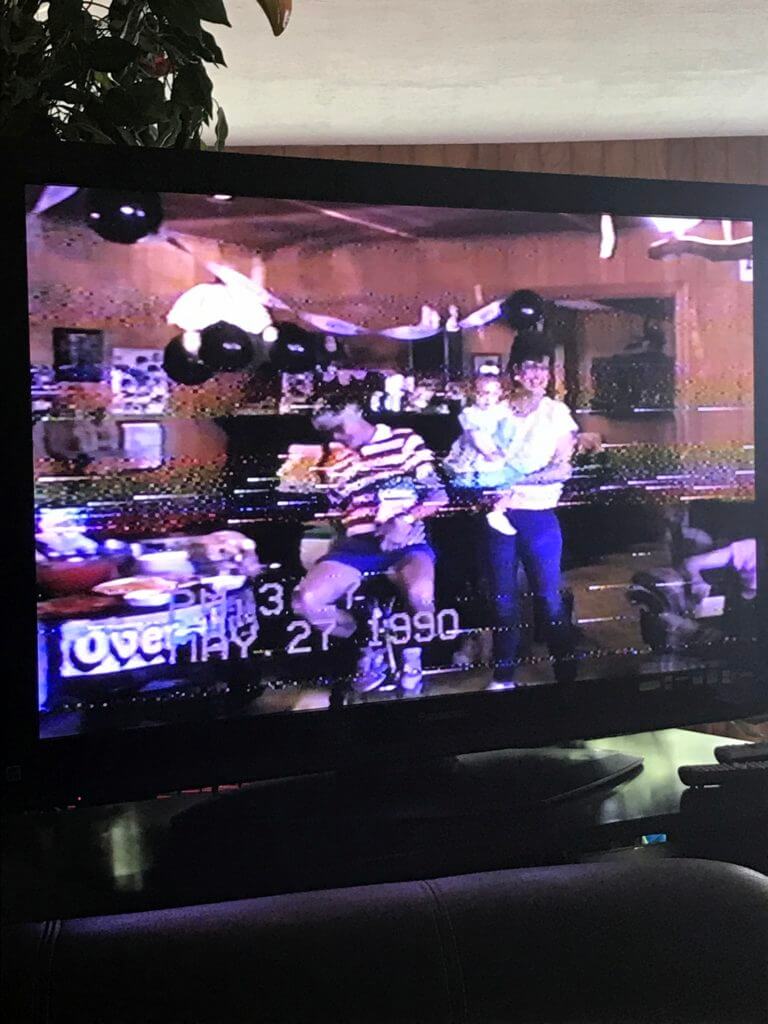 …and ended the long weekend back in Austin with friends at the fireworks show!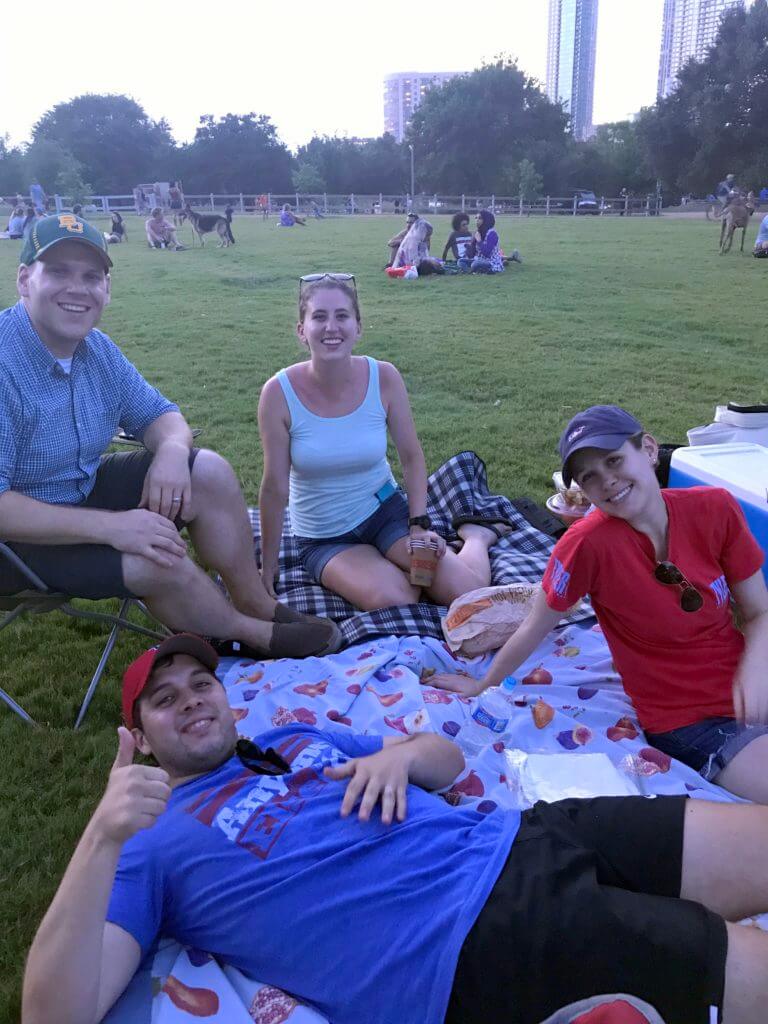 My sister Ellen and her boyfriend Lane came to visit, and we went to Barton Springs.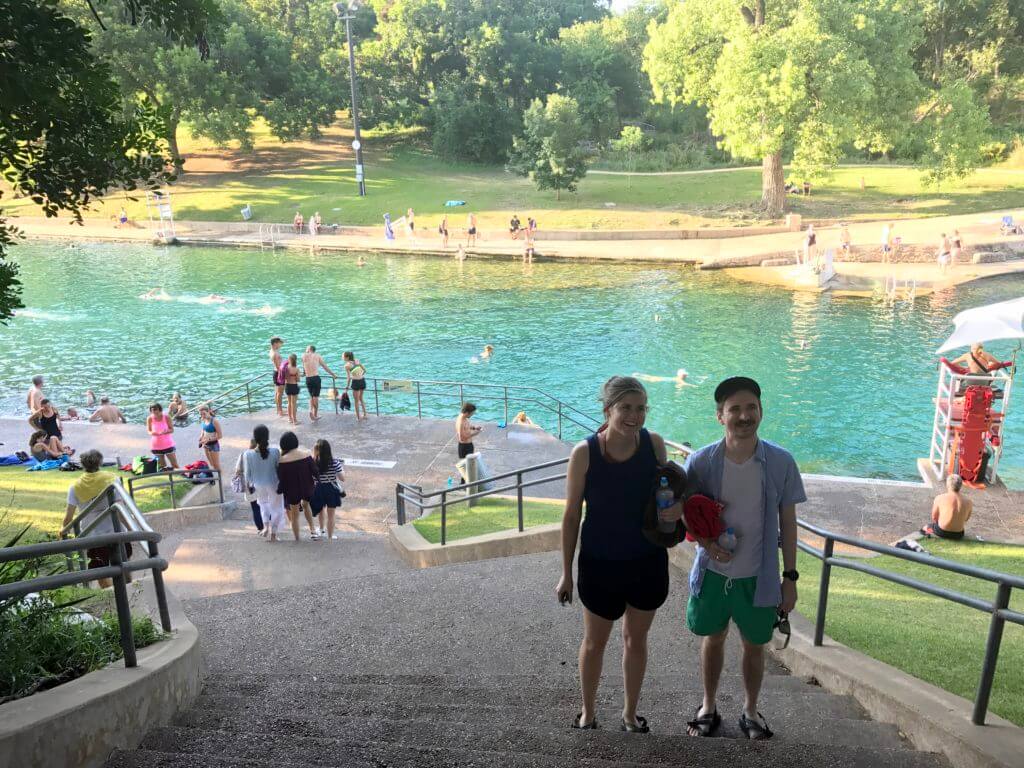 We headed back to Waco for a belated Father's Day party for my dad at the Waco Escape Rooms. We made the leader board with our score!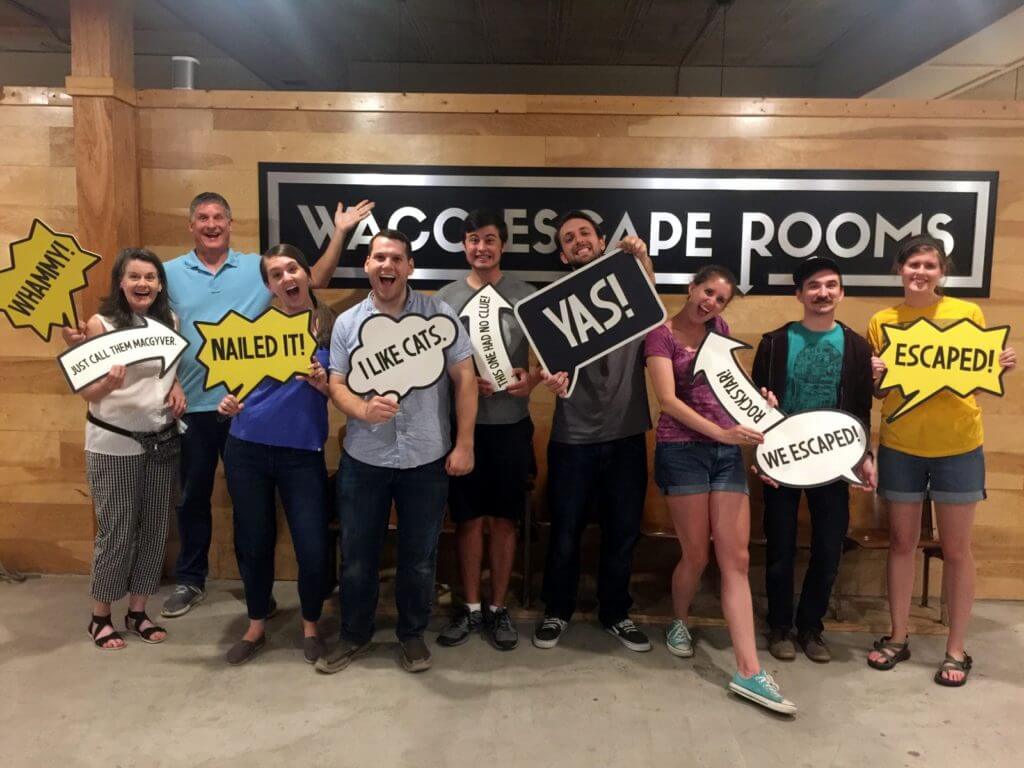 My best friend from high school, Becca, and her husband Sino came to visit us one weekend.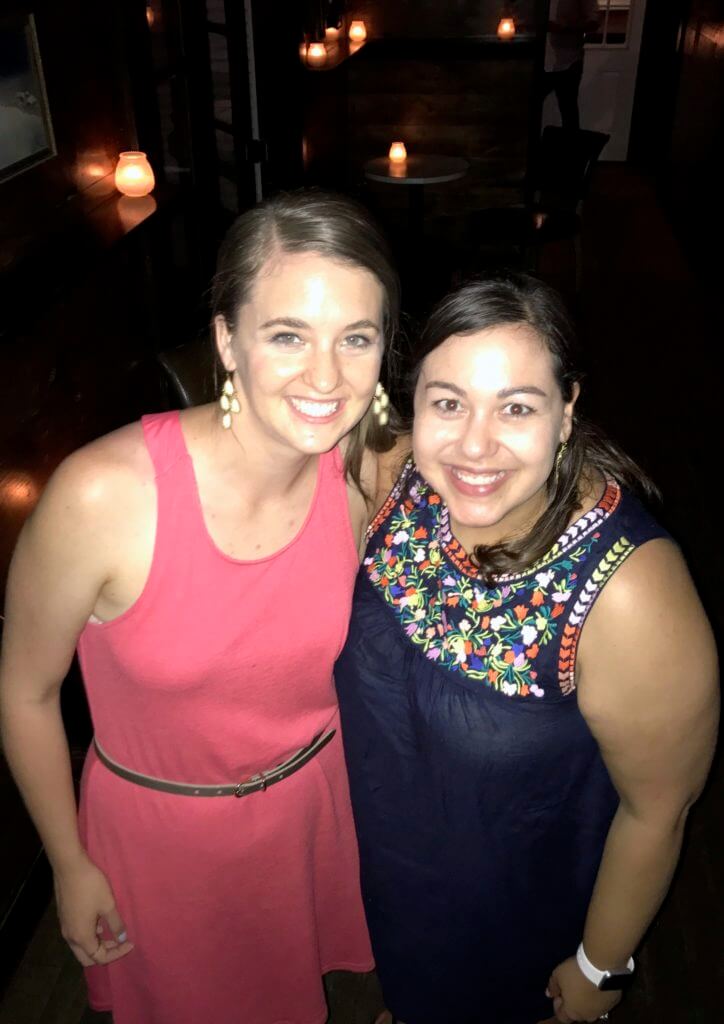 We ended the month with a fantastic trip to NYC where we spent half our time exploring Brooklyn and half our time in the Midtown area.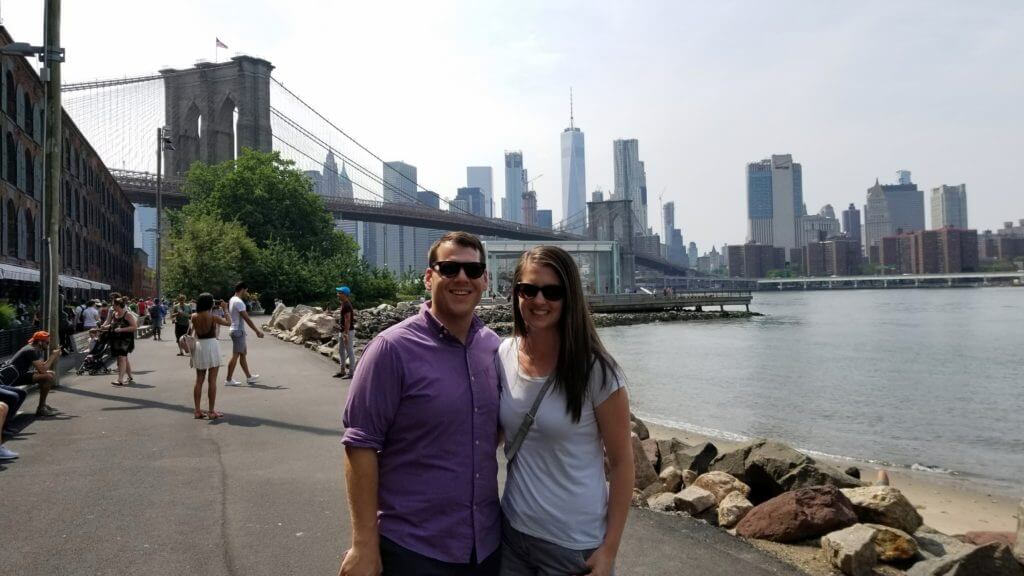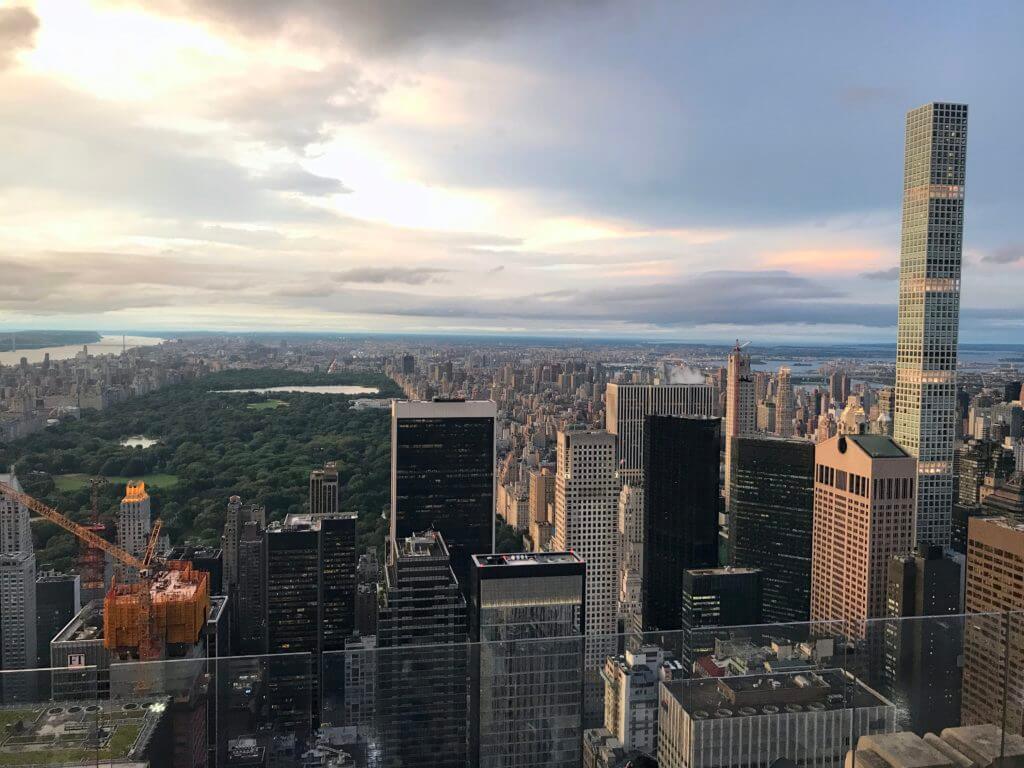 I enjoyed a happy hour with some old coworkers. Please note that in the photo below, only two of us still work at my company!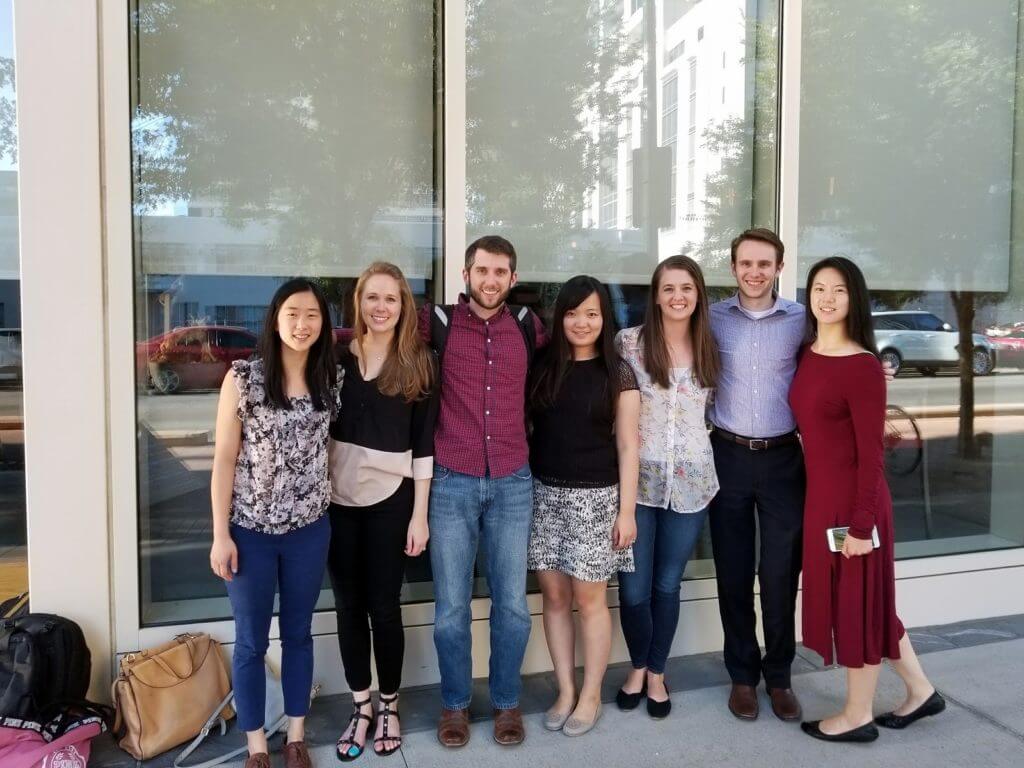 My parents brought some of our Brazilian family members to Austin, and we went to the 360 Bridge viewpoint.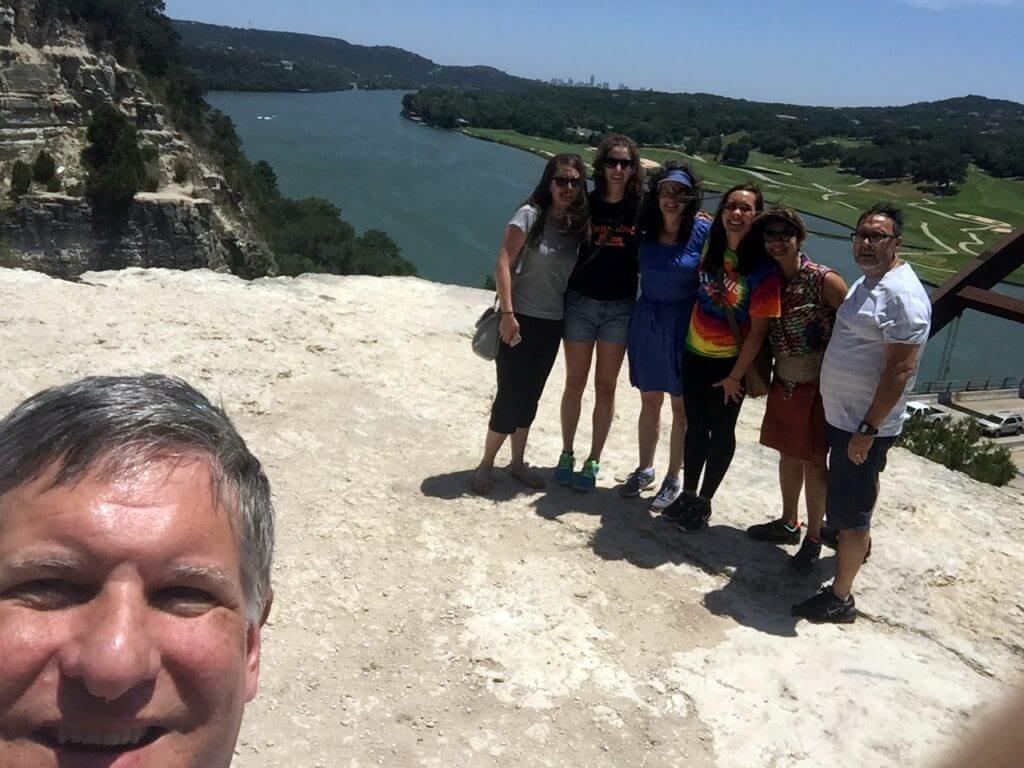 August
We went to Houston to visit our friends Kaitlin and Erik and baby Anders, and we got to have brunch with Brittany, another wonderful friend of ours!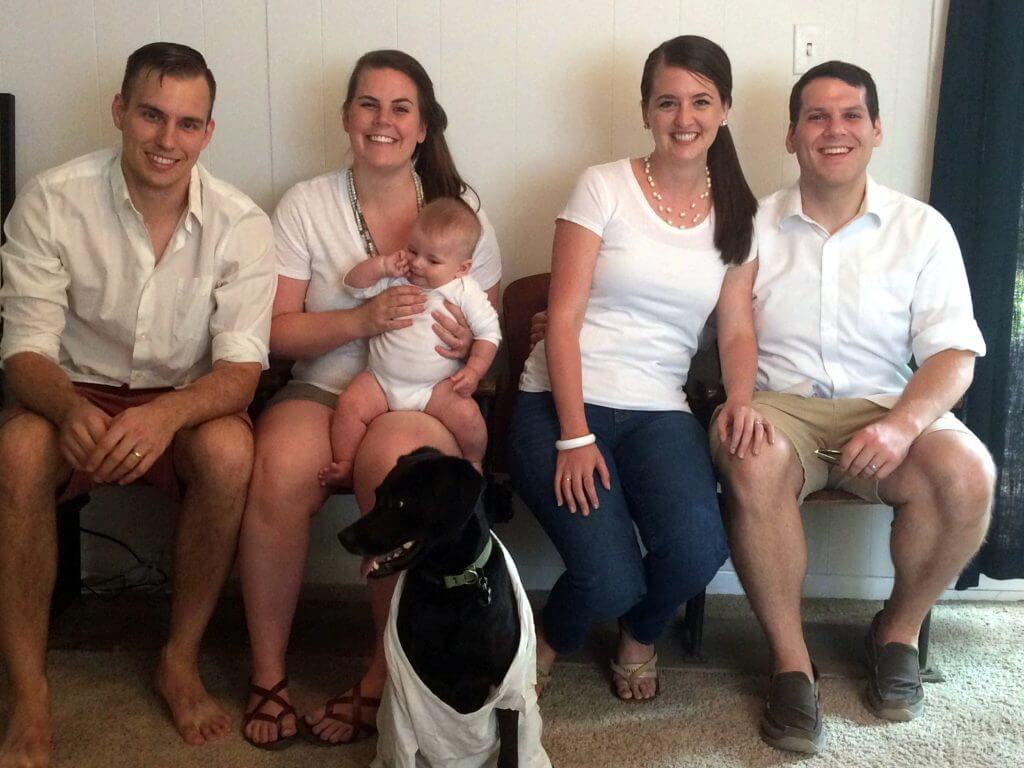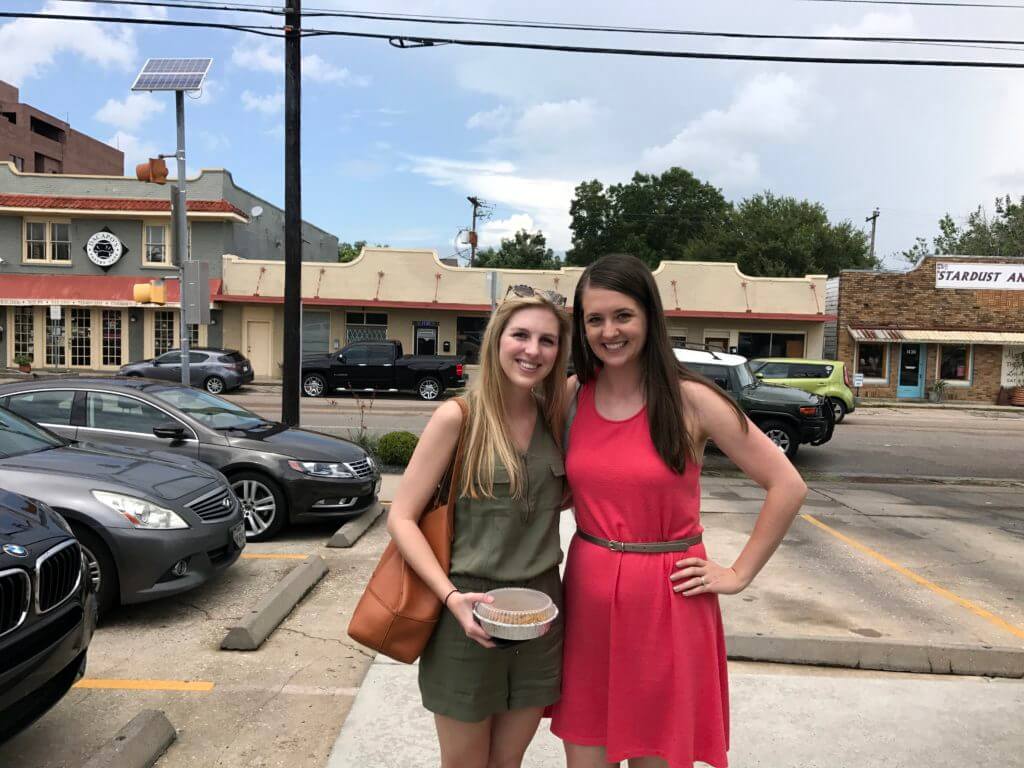 We went to our first Blues on the Green concert here in Austin.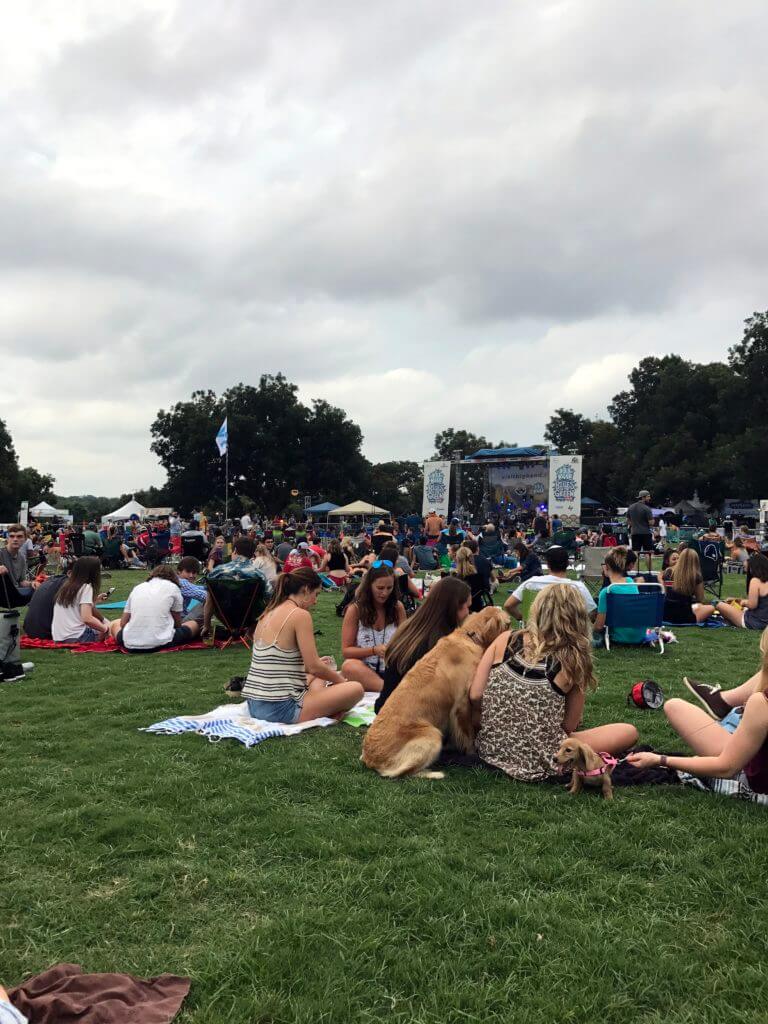 We found out we are having a baby due April 2018!! 🙂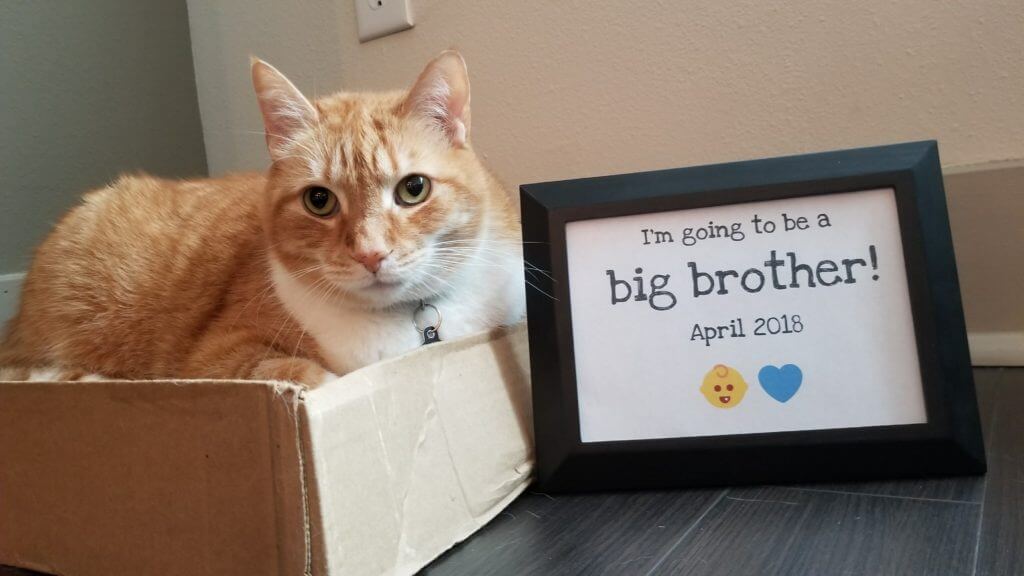 We spent a few days in Montreal, the first time in Canada for both of us! I'll also be sharing about this trip on the blog as soon as I can! It was wonderful.
September
We made a couple homemade pizzas this month.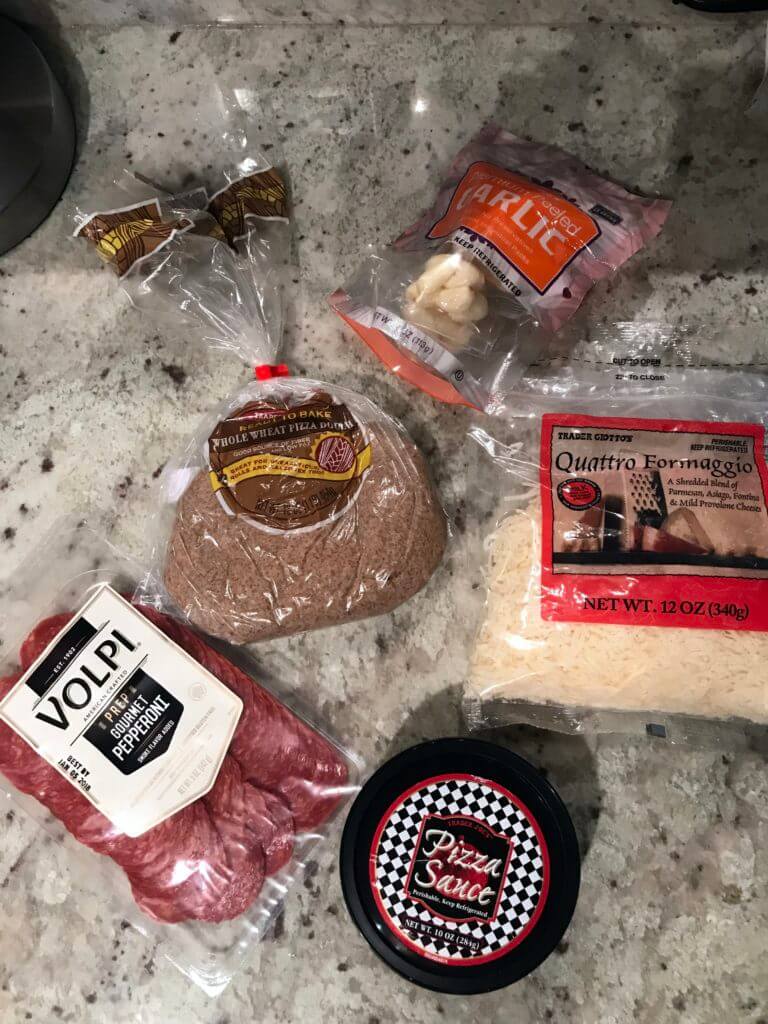 My friends Amanda and Suramya from DC came to visit and explore Austin. We had so much fun with them!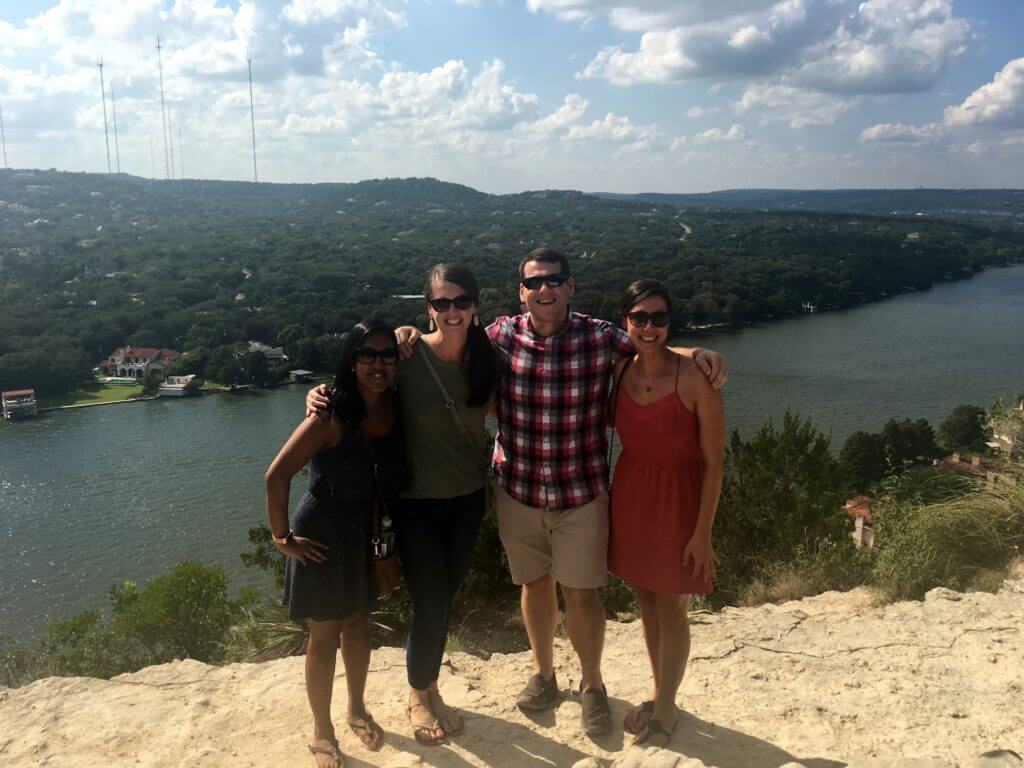 October
Daniel was in one of his best friend's weddings in LA in October, so we decided to make a road trip out of it. We started in San Francisco where we spent a weekend, and then we drove down the coast making various stops over the next three days, and we ended with the wedding weekend in LA. It was my first time in California, and it was just fabulous.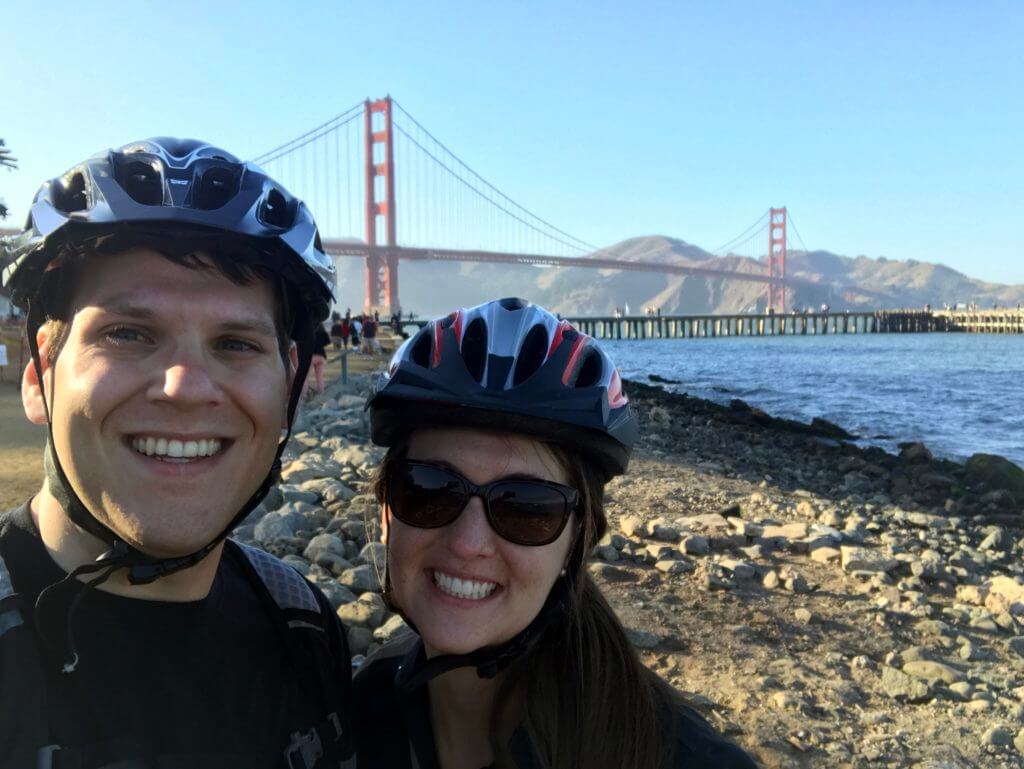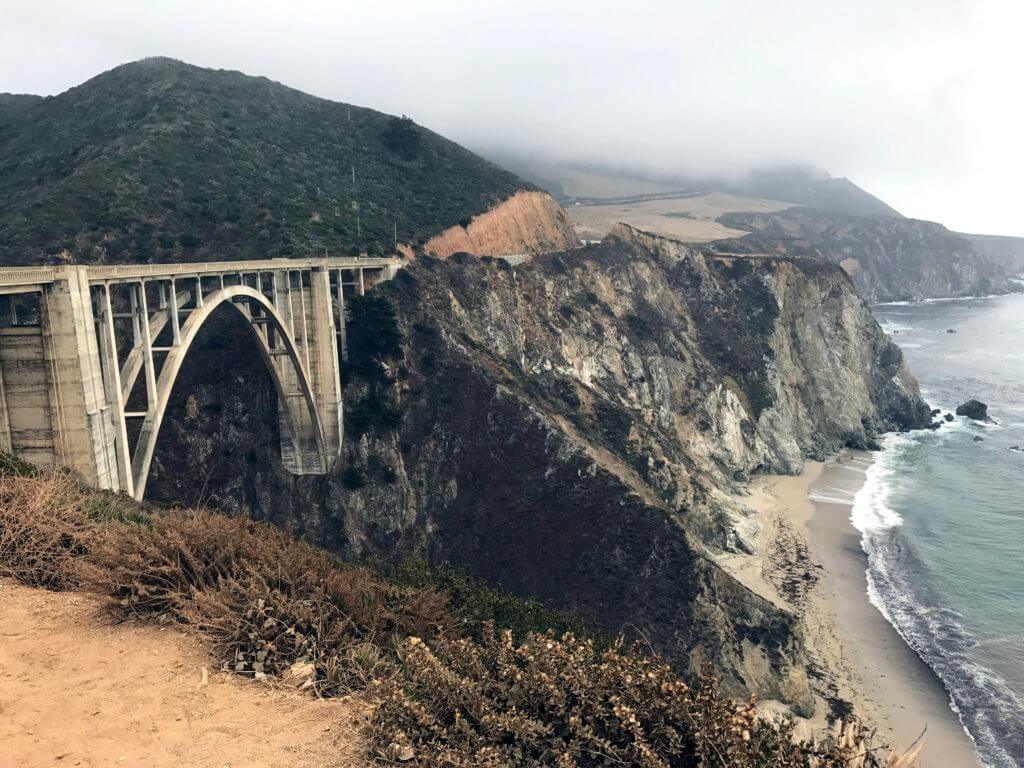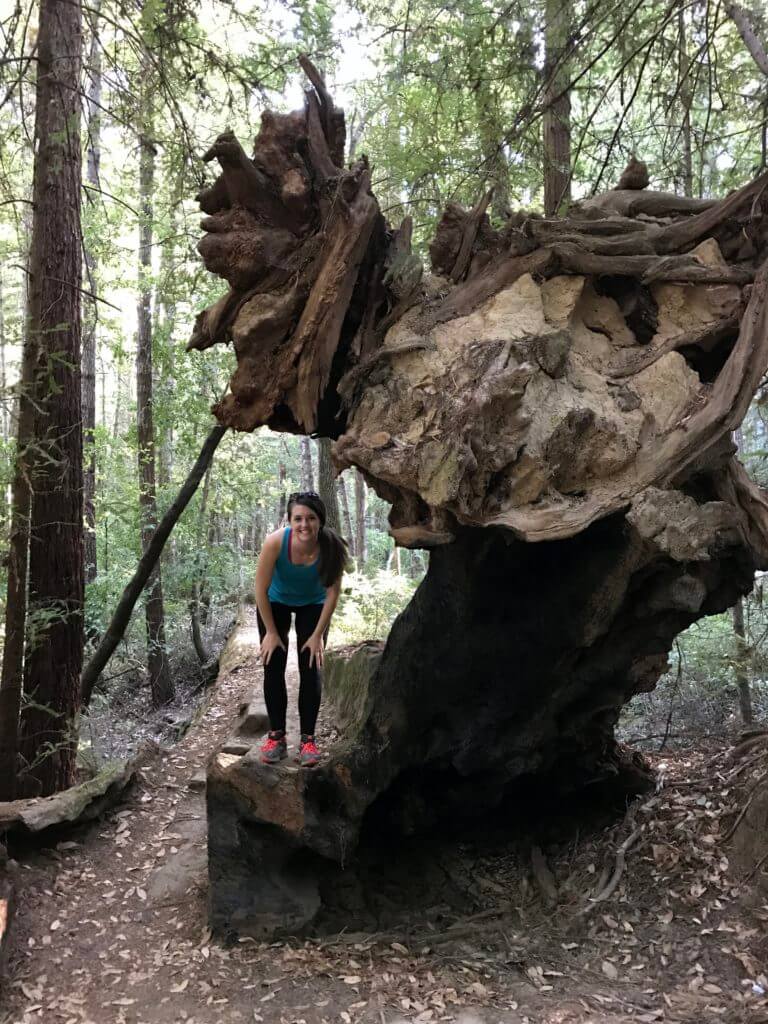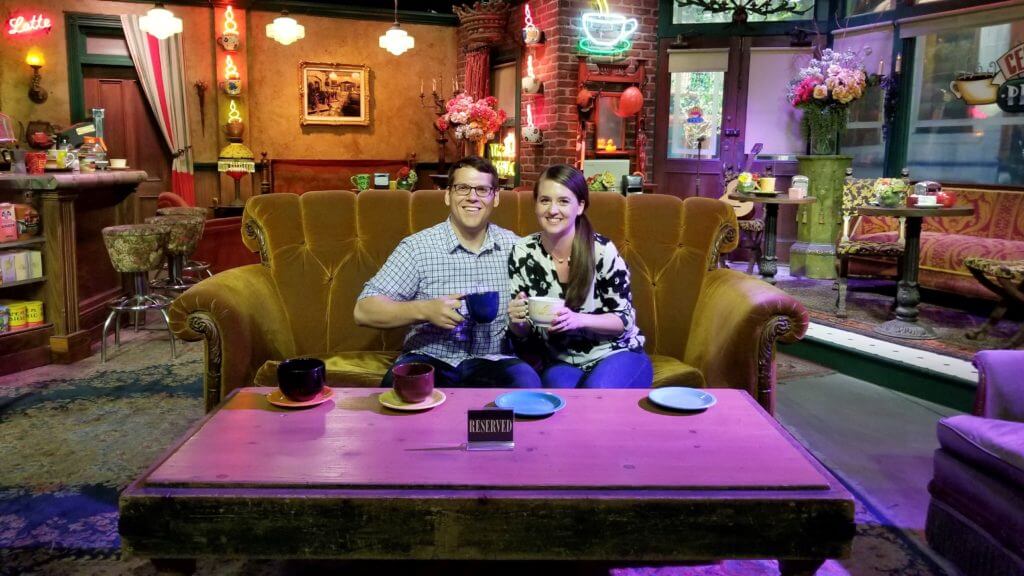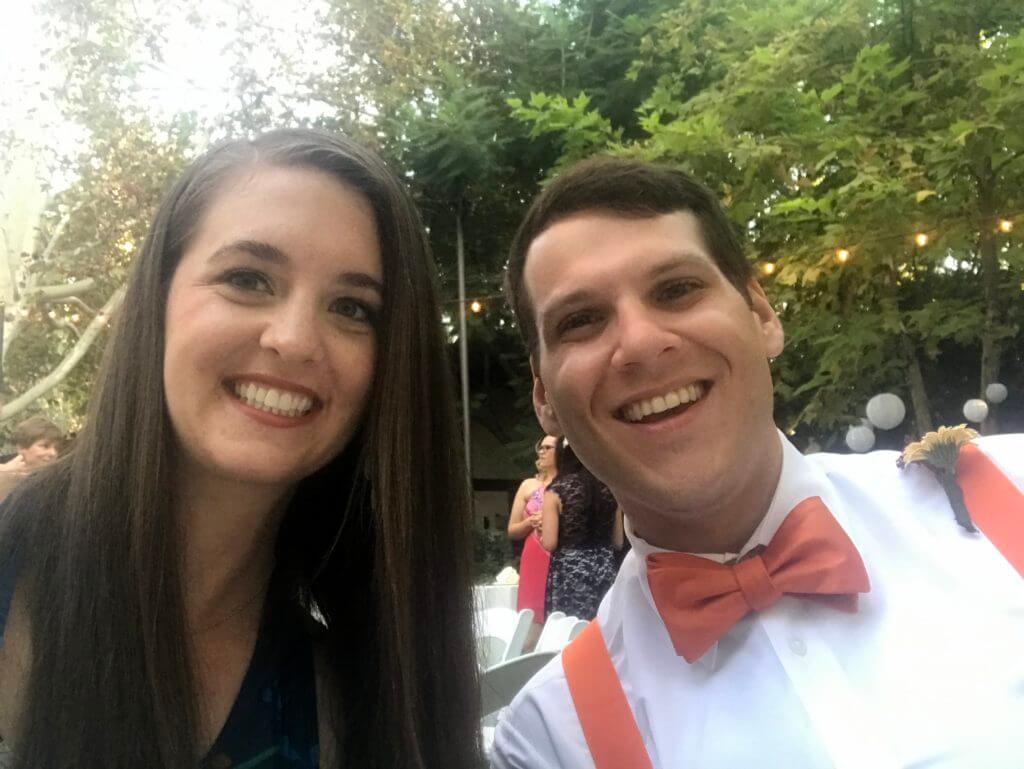 My sister Ellen coordinated a sibling camping trip at Pedernales Falls State Park! The photo below was taken before my brother arrived.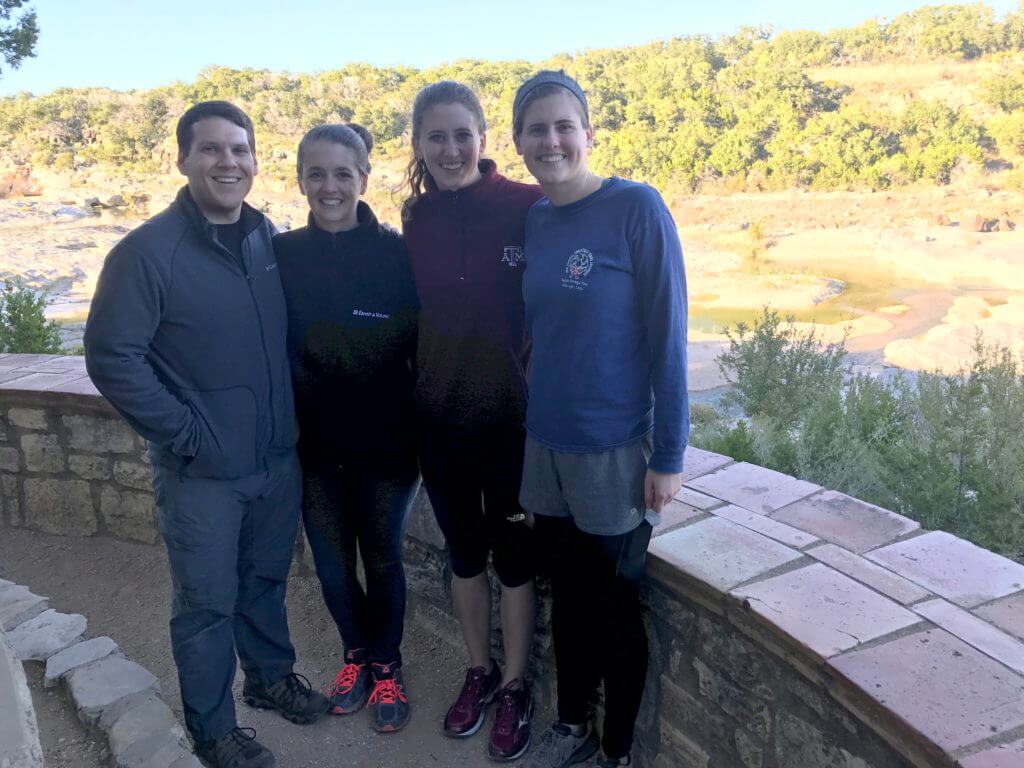 I went to Waco to go to Baylor Homecoming events with my family.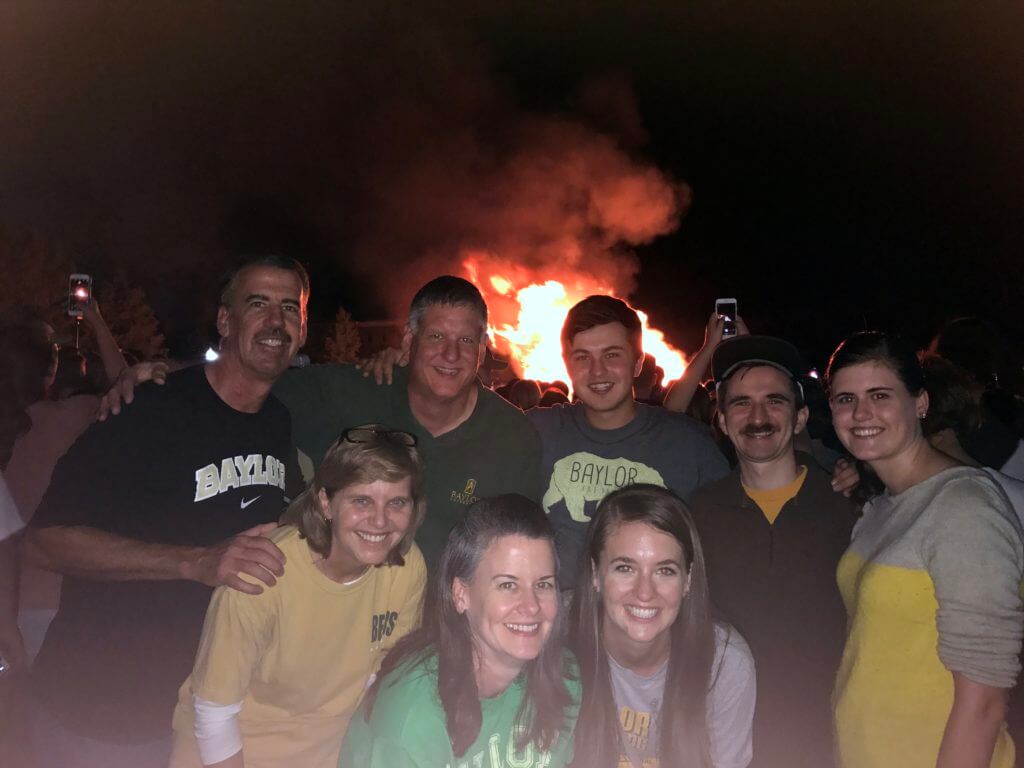 November
We hosted Daniel's brother Jacob in Austin for the weekend. While he was here, we visited the gorgeous new library in downtown Austin!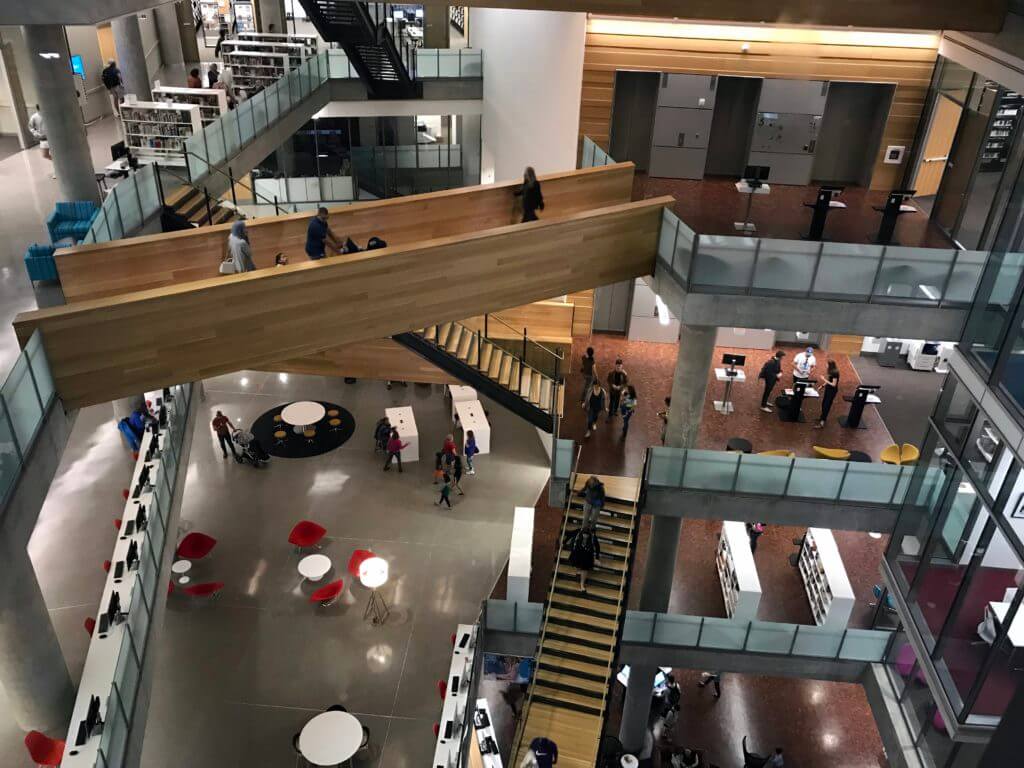 We spent Thanksgiving in Ft. Worth with Daniel's family, and we had dinner and a game night with some dear high school friends one night while we were there!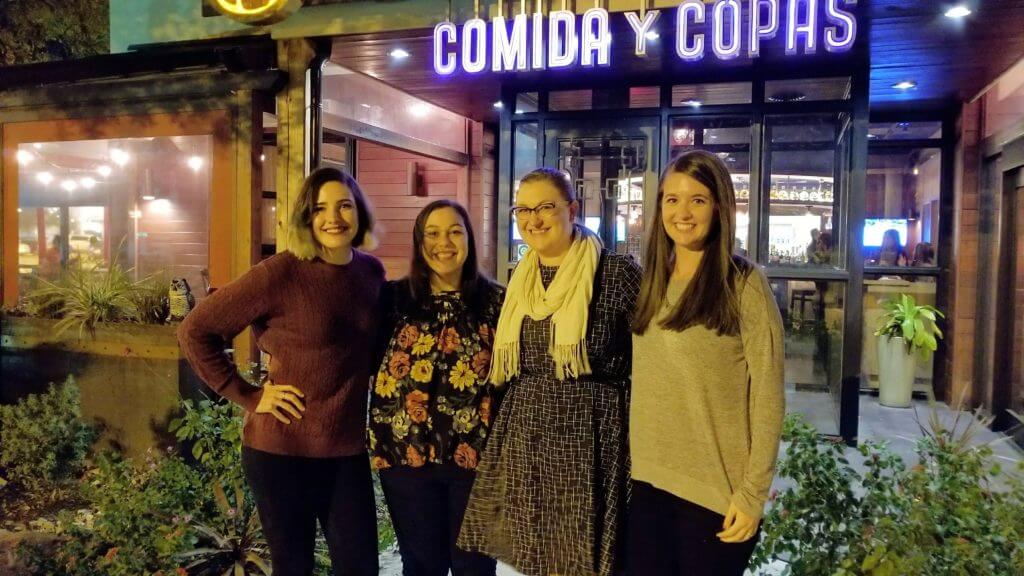 December
This month was so wonderful and festive! It started with us hosting a Christmas party with friends at our apartment.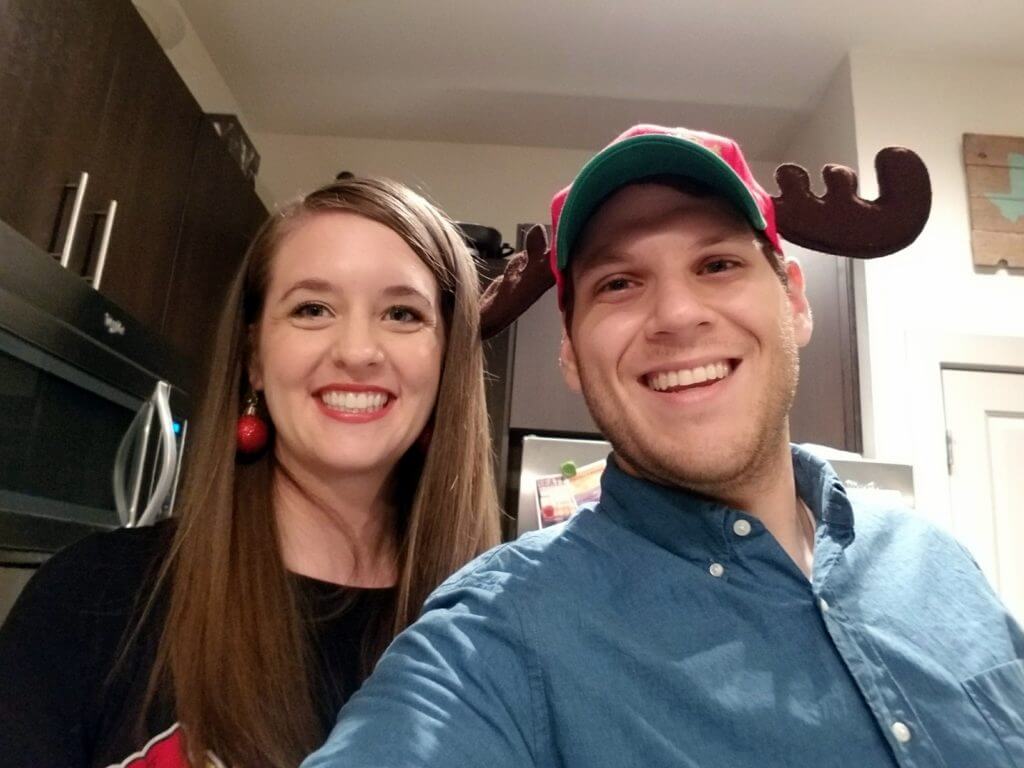 Kaitlin and Anders came to stay and hang out in Austin with us!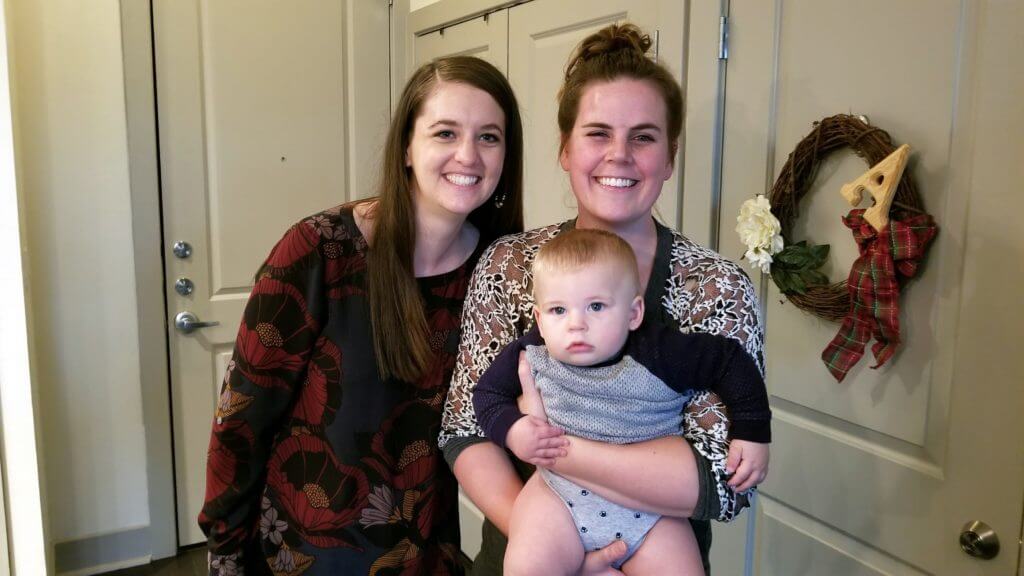 We did as many Christmasy things as we could in Austin. We went to my company's Christmas party at the Four Seasons…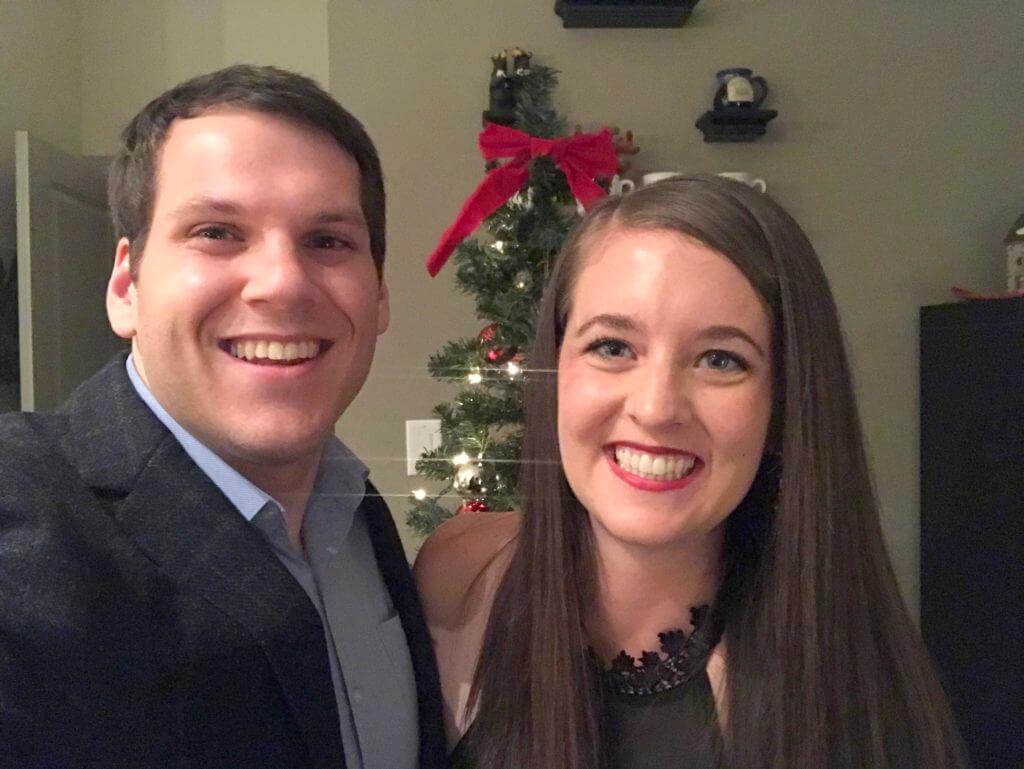 …the Mozart's Lights Show…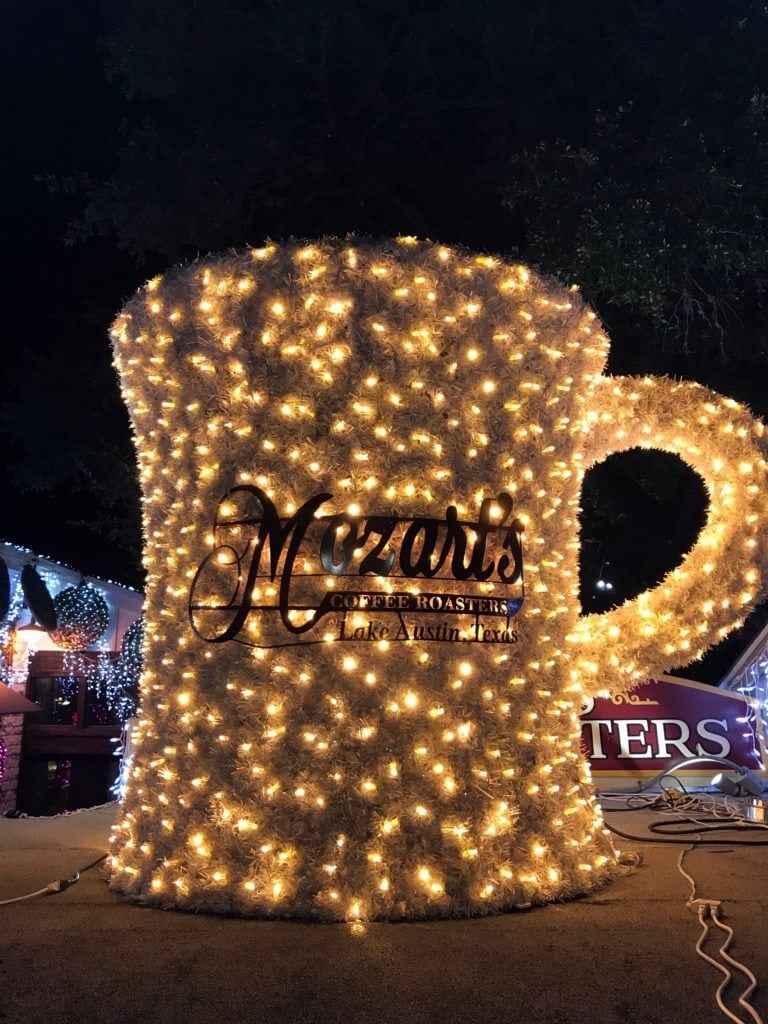 …The Nutcracker performed by the Austin Ballet…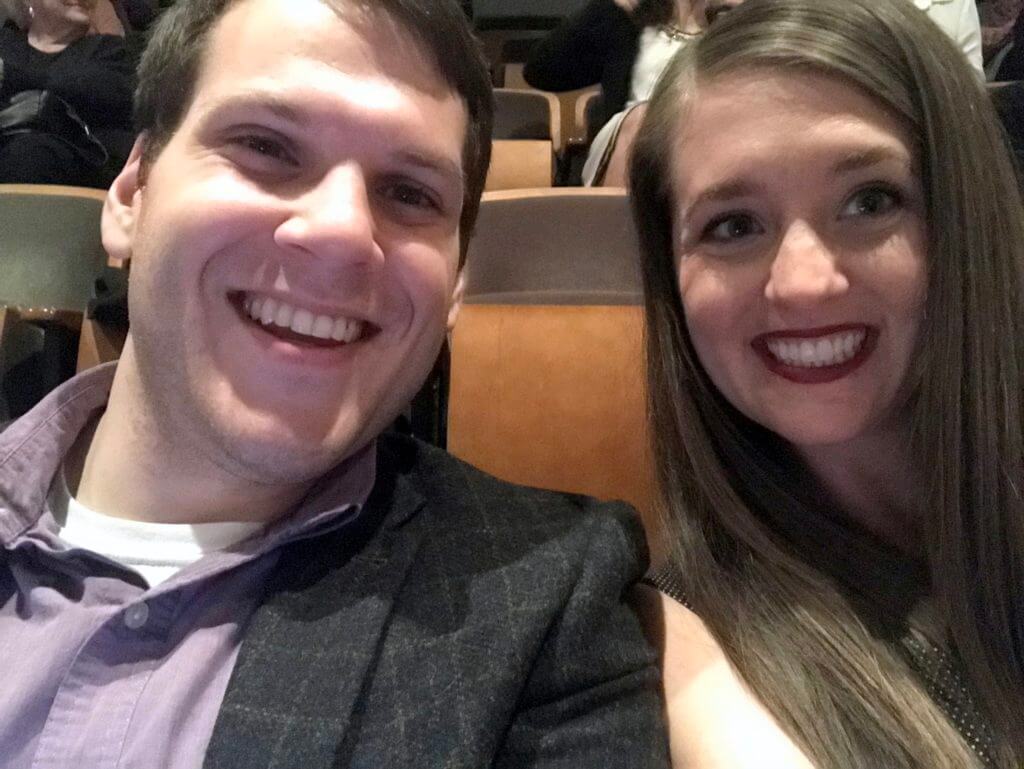 …and the Trail of Lights!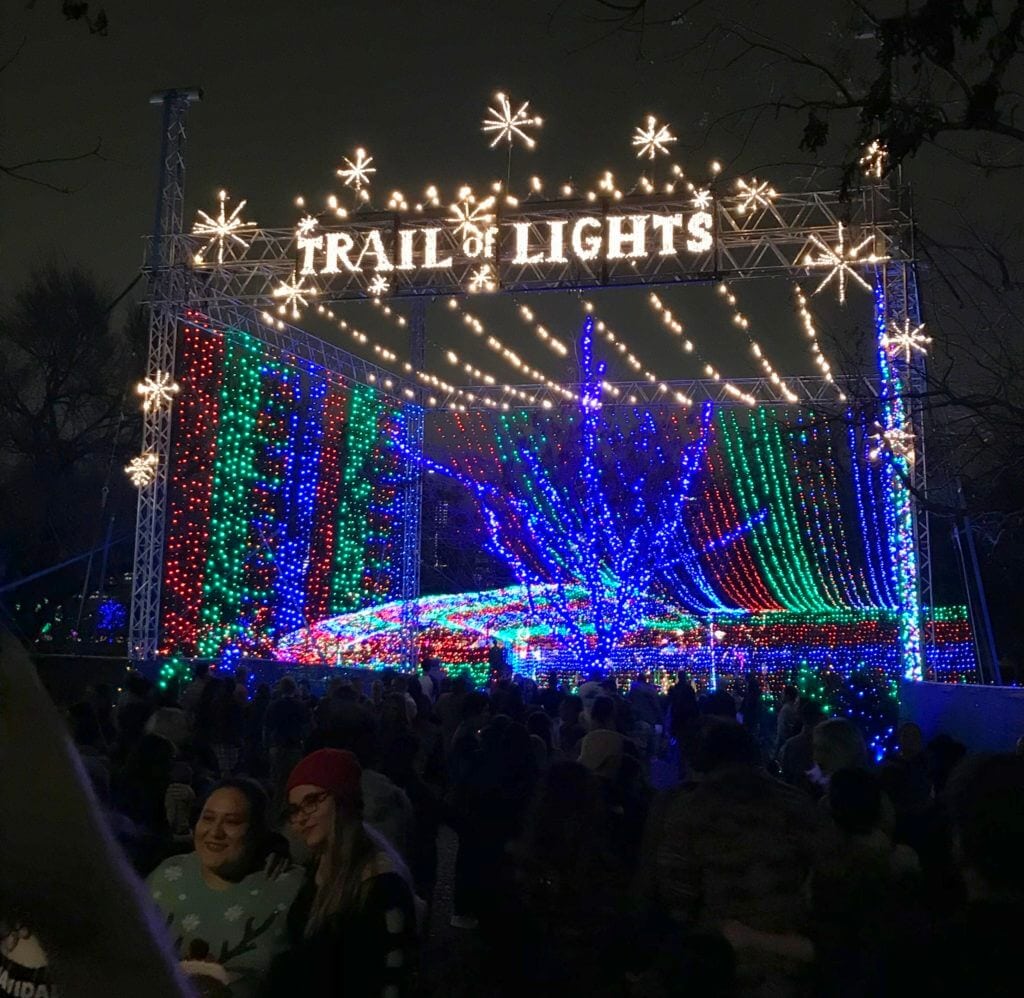 We went on a whirlwind babymoon trip to Copenhagen!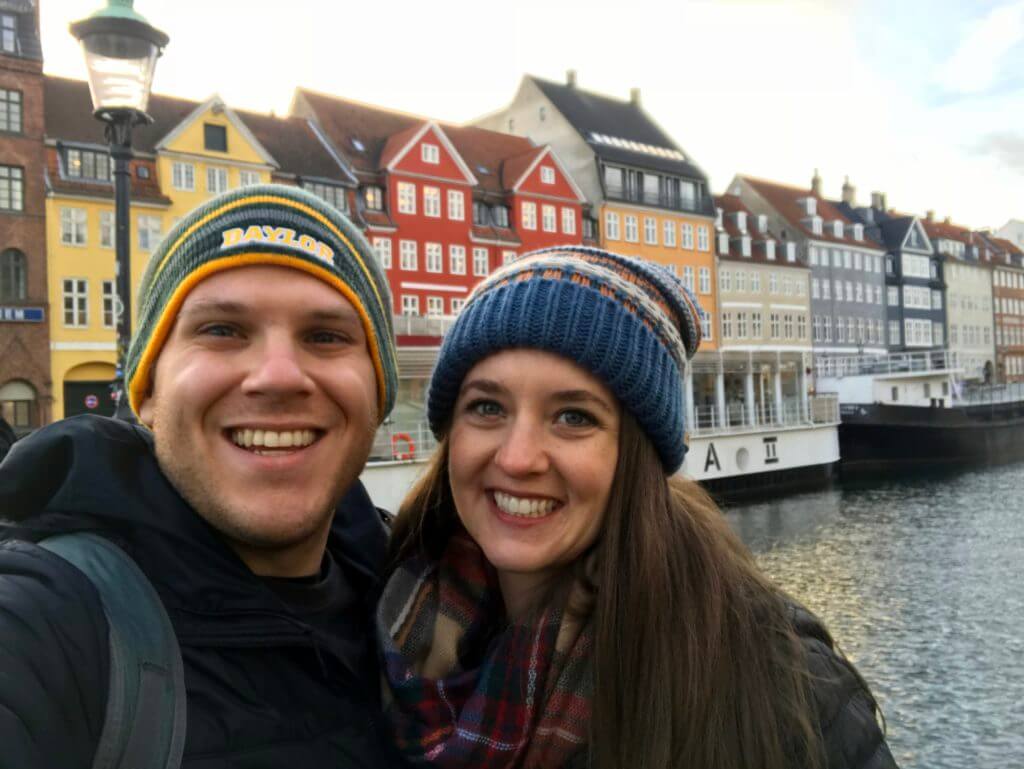 We spent lots and lots of time with our families. First, we visited mine in Waco, which included a day trip to Garland to see extended family.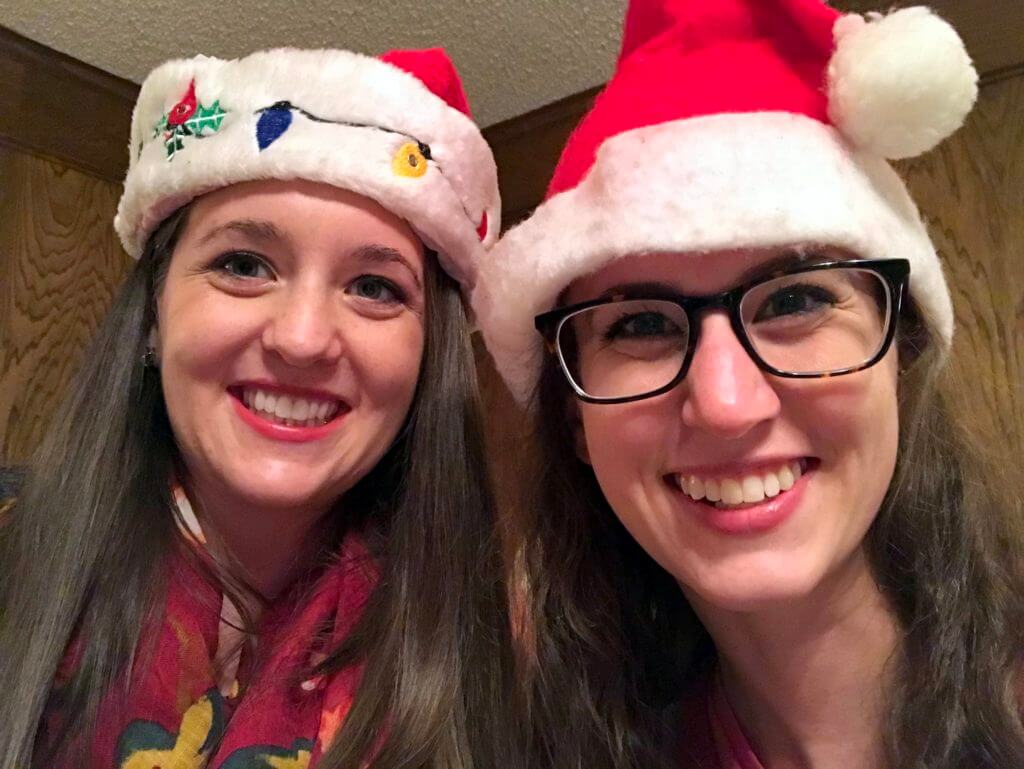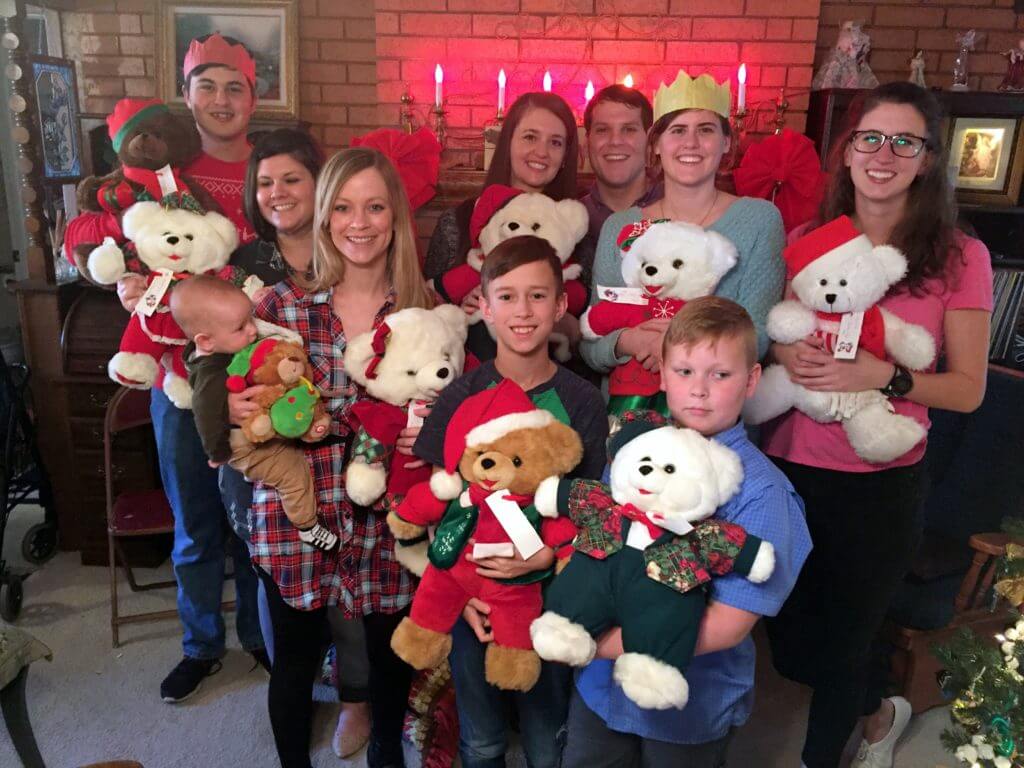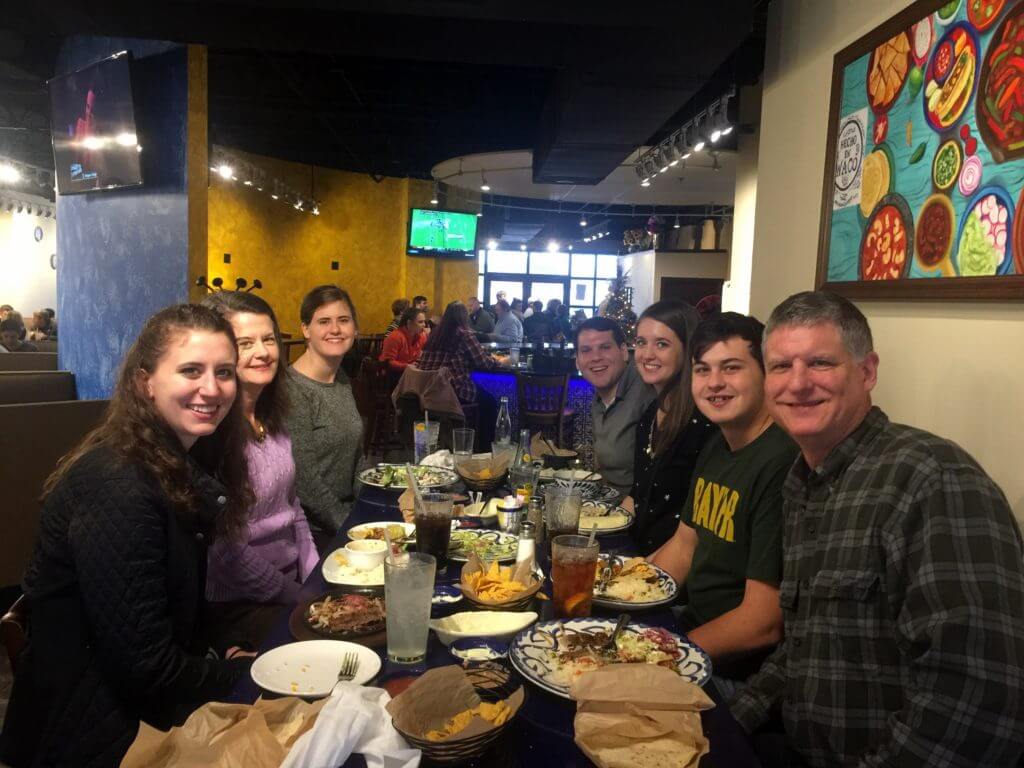 And then we went to Fort Worth to spend time with Daniel's family (and watch my mother- and sister-in-law make the most beautifully decorated cookies!).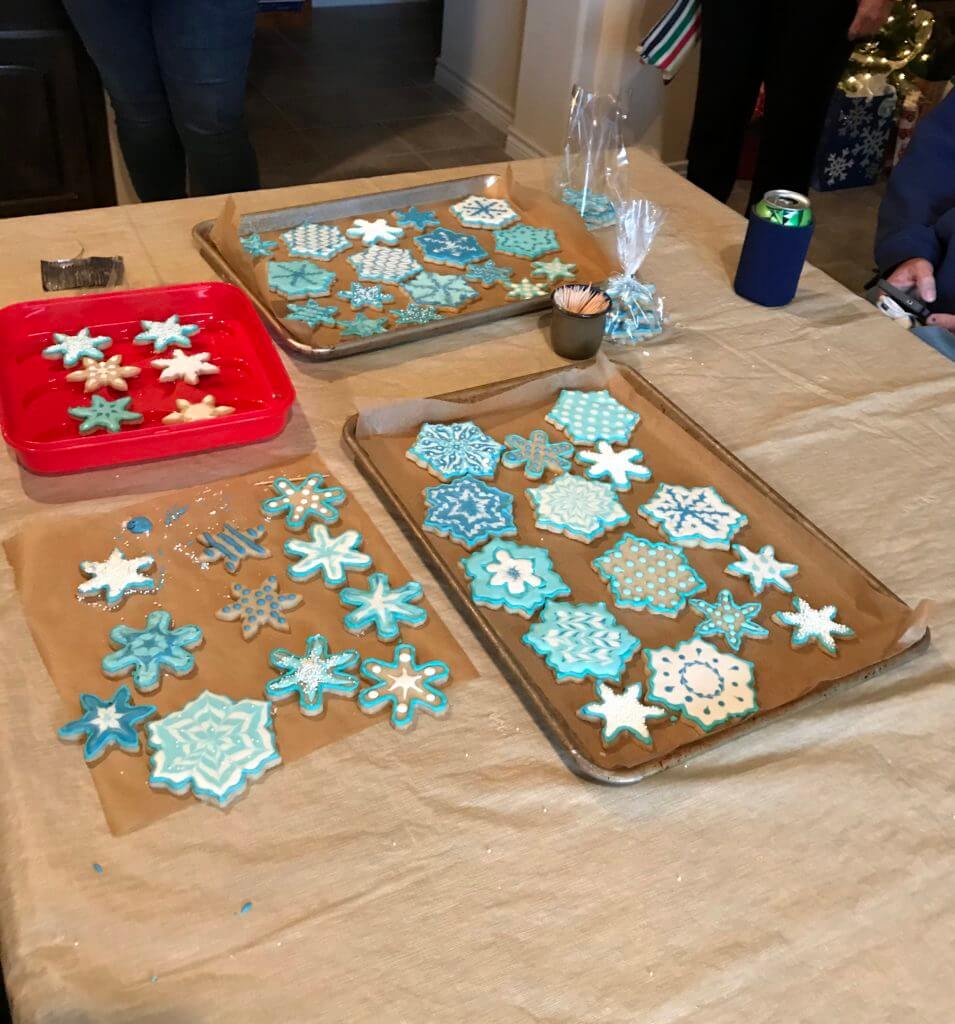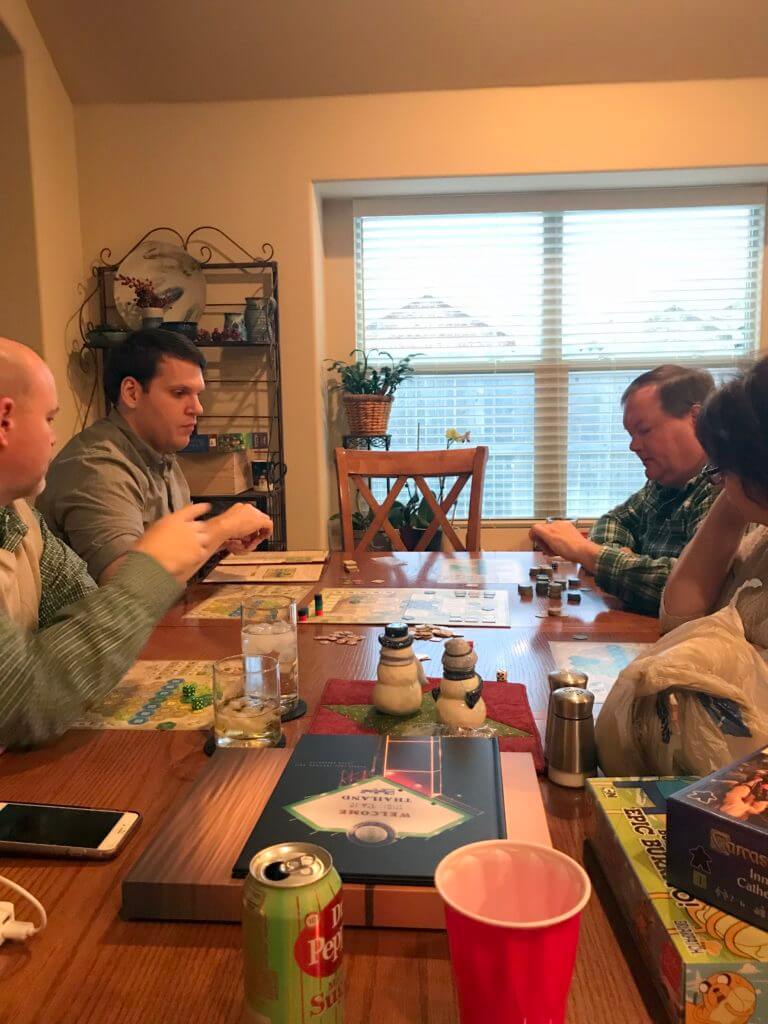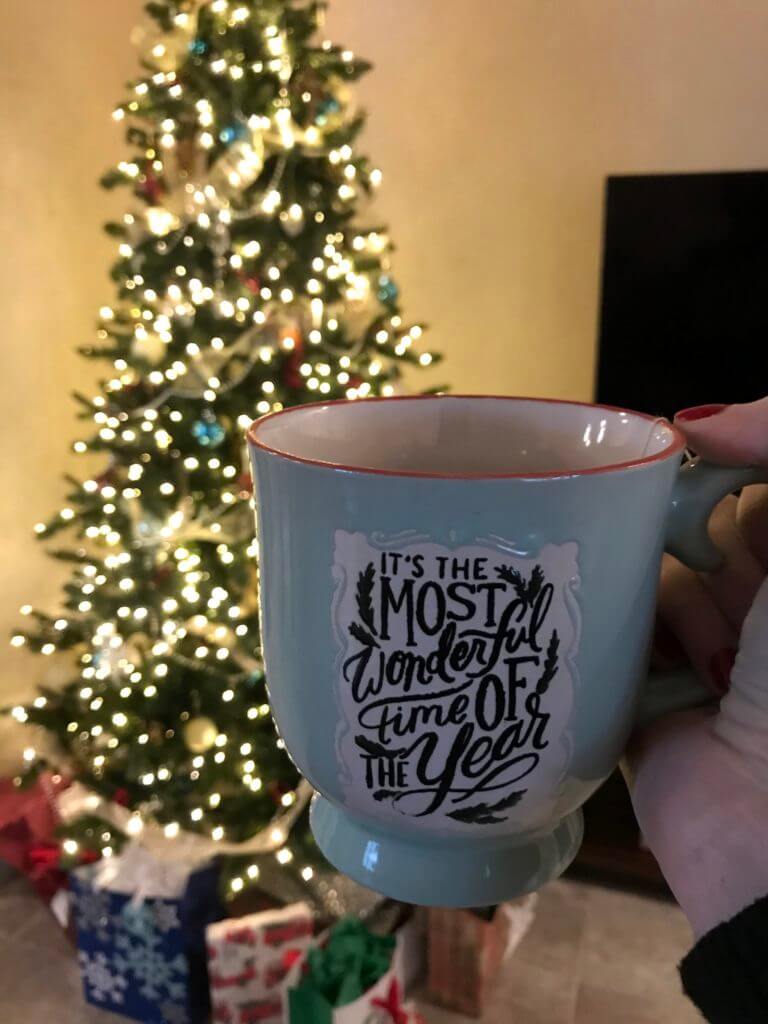 What a year! I hope all of you have a safe and fun New Year's Eve, and a restful start to 2018! Much love!
{Thanks for reading! Want to know a little more about me? I'm a CPA learning how to balance a career with frequent travel while planting roots at home in Austin, TX. When I'm not exploring my home city with my husband Daniel or cuddling with our chubby orange cat Banana, I'm probably planning, packing, traveling to, or daydreaming about our next adventure. After all, my travel mug collection is never complete. If you have wanderlust too, be sure to follow me on Instagram (and InstaStories!), Pinterest, and Facebook, or subscribe to my blog!}