Welcome to my Scenes From the Month series! Formerly called Scenes From the Week, I am going to start sharing these monthly instead. In these posts, I share the highlights from my previous month ranging from the simple, everyday things to the more memorable events. One of the primary reasons that I blog is to keep a scrapbook that I can look back on in the future, and these posts help serve that purpose. I recently took a huge break from these posts (and all posts), but I'm excited to get back to them. Now that I have a baby boy, everyday moments are extra special!
Photos from the month, top left to bottom right: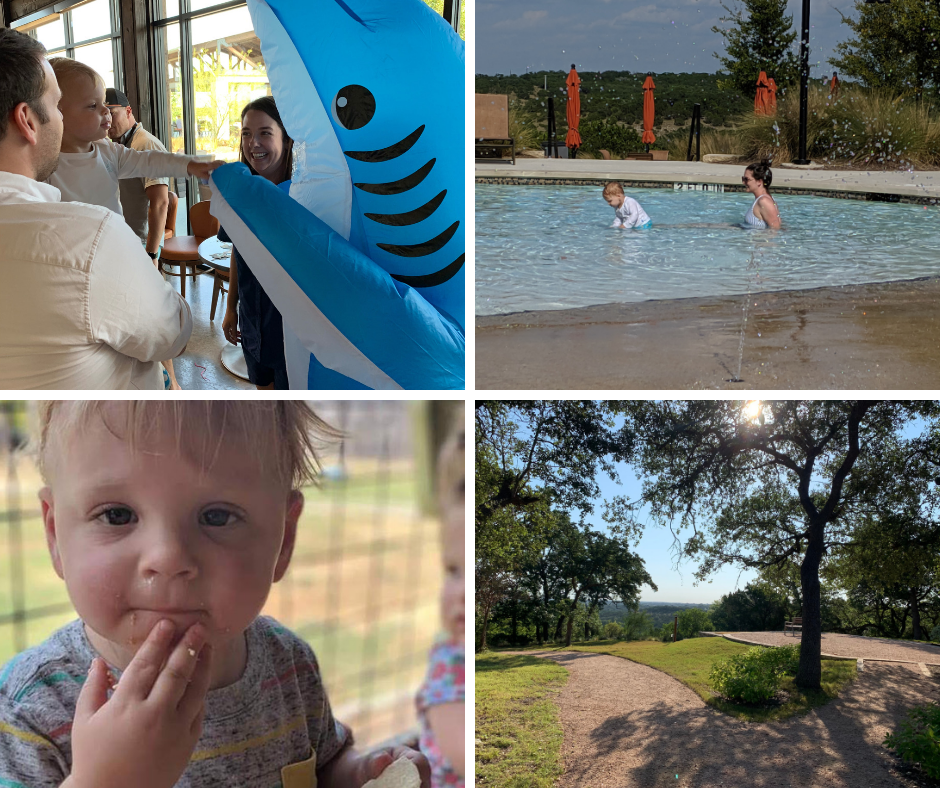 (1) Friday Night Shark Bites at our community center. Carson loved meeting the giant walking shark!
(2) Lots of swimming at our community pool
(3) Carson starting and adjusting to daycare. He does not like it at all so far, but I have high hopes for him to learn to love it in September!
(4) Beautiful walks around our neighborhood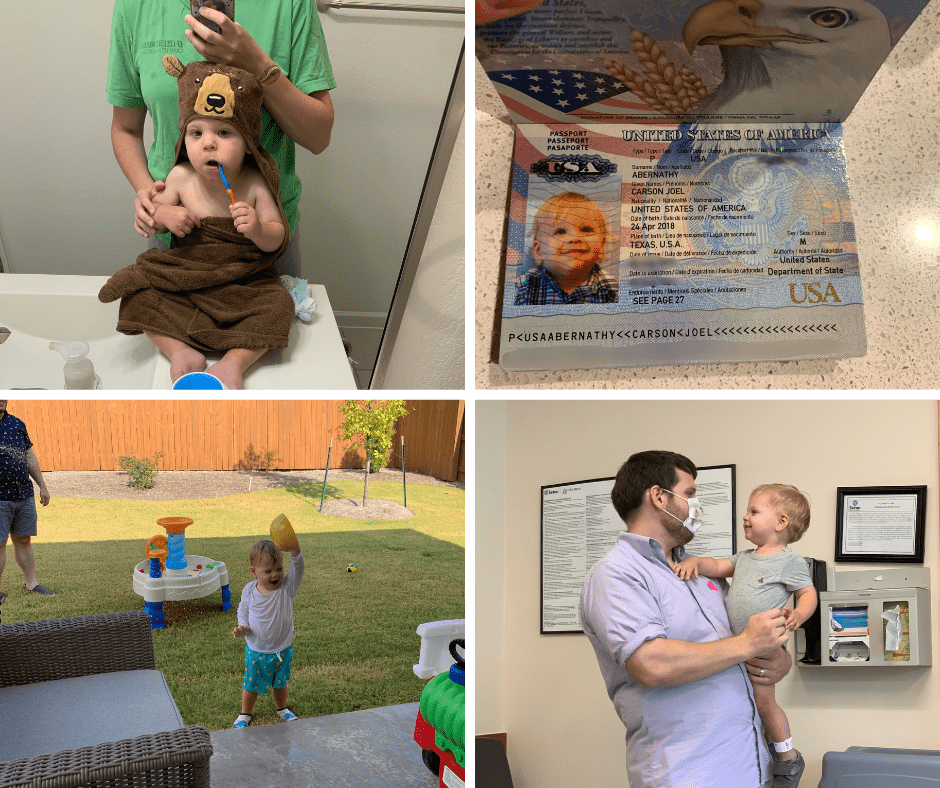 (1) Carson learning to brush his own teeth
(2) Getting Carson's passport in the mail for our upcoming family trip to London!
(3) Playing with the water table and plastic bowls in the backyard. The best way to be outside in this intense Texas heat!
(4) An unexpected trip to the ER. Carson woke up from his nap screaming and writhing around in pain, so we took him to the local ER who sent us to the main children's hospital here in Austin. While we didn't get many answers, Carson is doing fine now.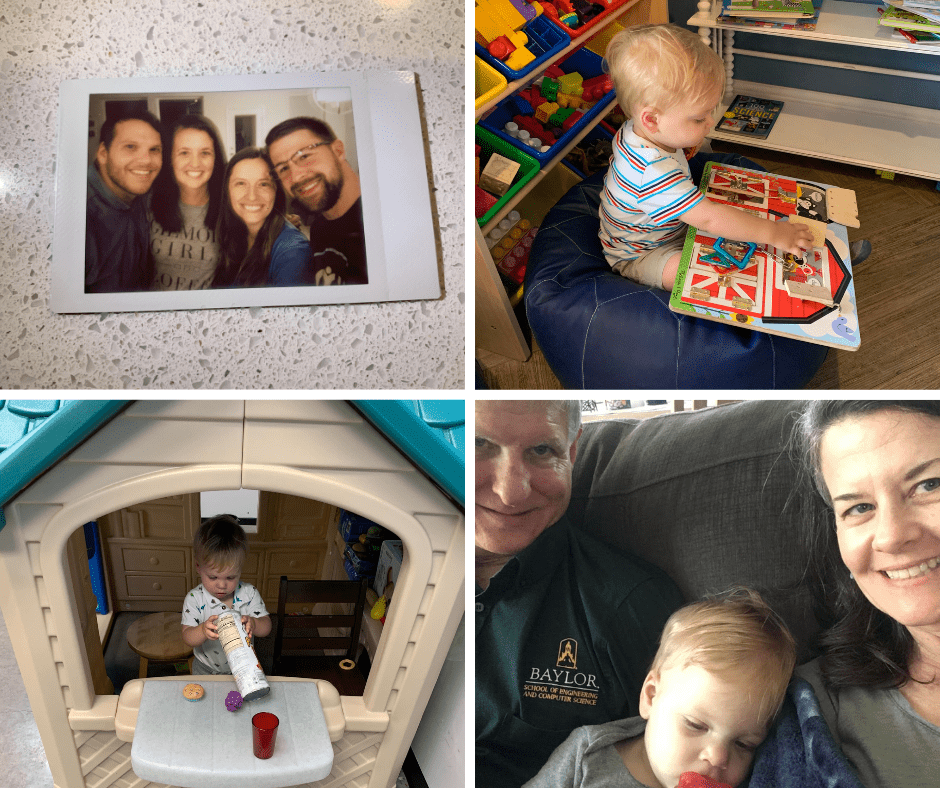 (1) A visit from our friends Heather and Cody from Florida! We loved having them here and catching up.
(2) Coffee shop playtime with our friend Amber
(3) Discovering a fun new local play place!
(4) Carson's first ear infection (so sad!) and a visit from Gramma & Grampa
Not Pictured:
(1) Two beautiful baby showers – one for my friend Kaelin and one for my friend Kelsey (both due in October with boys!)
(2) Friday night dinner with my sister Elizabeth
(3) Sunday night dinner with friends Kaelin and Andres, talking all things baby!
(4) Carson's bad cold the first half of the month. It was a really tough month for Carson's health.
Favorites from the Month:
Book – One True Loves by Taylor Jenkins Reid
Music – Lover by Taylor Swift
Activity – Family pool time
Accomplishment – Getting back to the gym (BodyPump & yoga classes)
I hope everyone has a lovely September! Click here to see all of my previous Scenes From the Week posts.
{Thanks for reading! Want to know a little more about me? I'm a CPA learning how to balance a career with motherhood and regular travel while planting roots at home in the Austin, TX area. When I'm not exploring my home city with my husband Daniel and baby boy Carson or cuddling with my chubby orange cat Banana, I'm probably either out on a playdate with my son or planning, packing for, traveling to, or daydreaming about our next adventure. After all, my travel mug collection is never complete. If you have wanderlust too, be sure to follow me on Instagram (and InstaStories!), Pinterest, and Facebook, or subscribe to my blog!}