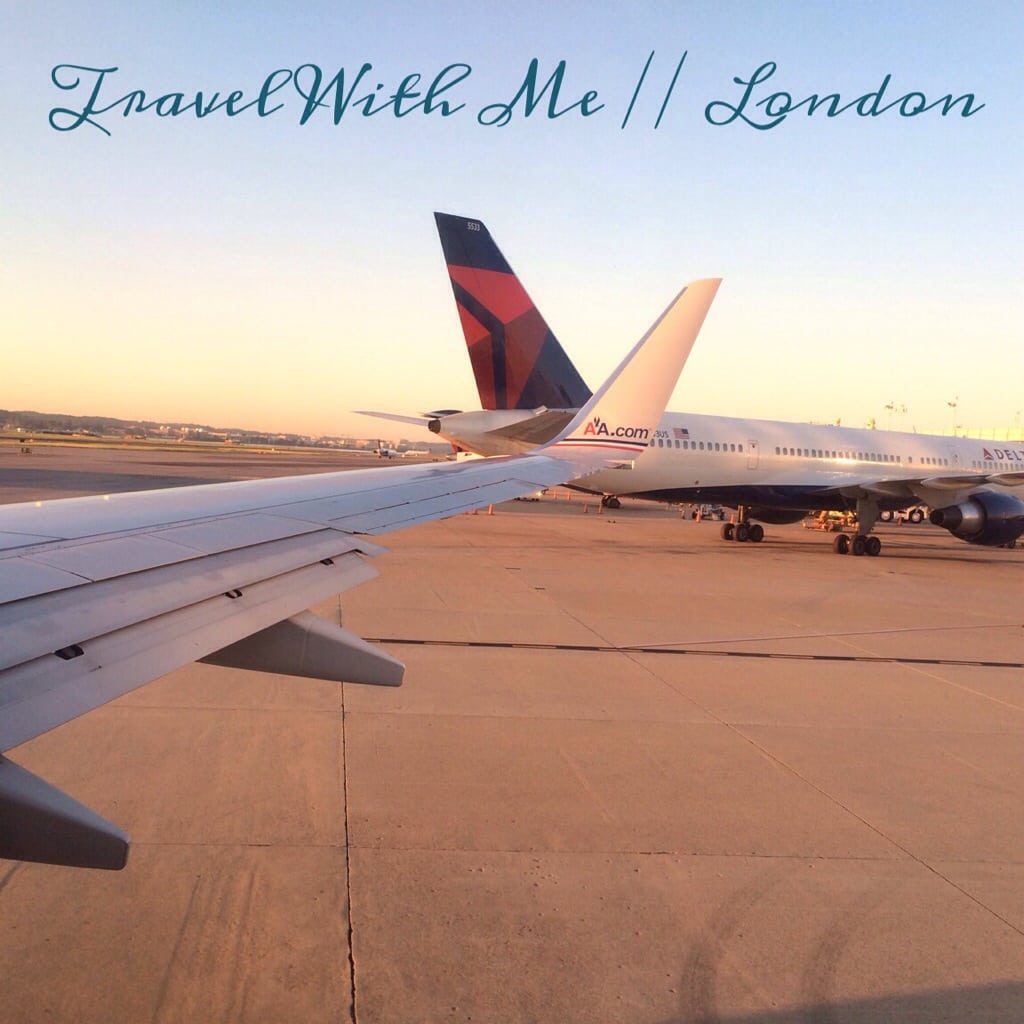 Today, I bring you the third and final post in my series on our trip to London this past May! This post will be much shorter than the other two. I just wanted to have a place where I could share how we planned our trip and any tips and tricks that we picked up on along the way. I won't get into the details of our trip in this post, but if you are interested in seeing detailed information about what we did in London, click here, and to see where we stayed and what we ate, click here.
If you haven't picked up on this already, I am a big planner when it comes to traveling. I am one of those people who likes to have a good idea of what I want to do while exploring a new place, and I usually know which days I want to do what on.
Planning
To start planning our trip, we did a lot of research: travel books, blogs, message boards, and TripAdvisor (lots and lots of TripAdvisor!). As we found things we wanted to do, we put them into one big list in our London Google Doc. We then began moving the different things in the list into a table with four different catagories: Must Do (Sights), Must Do (Eats), Maybe Do (Sights), and Maybe Do (Eats). After that, we made yet another table listing out each day and the order of things we wanted to do in the day. This leads me to the second tool we used for planning, a really awesome tool we discovered called CityMaps2Go! This app and the Google Doc were the primary tools we used to map out what we wanted to do each day. In CityMaps2Go, you can download a map of any major city in the world and pin different places on the map. My favorite feature of the app is being able to put pinned places onto lists. For our trip, we made a list in the app for each day that corresponded with our list in the Google Doc. This was very helpful in deciding what order to do things in, since you are able to see on the map which places are close to each other and which places will require more of a hike to get to. See our Day 4 List along with our pinned map of London below.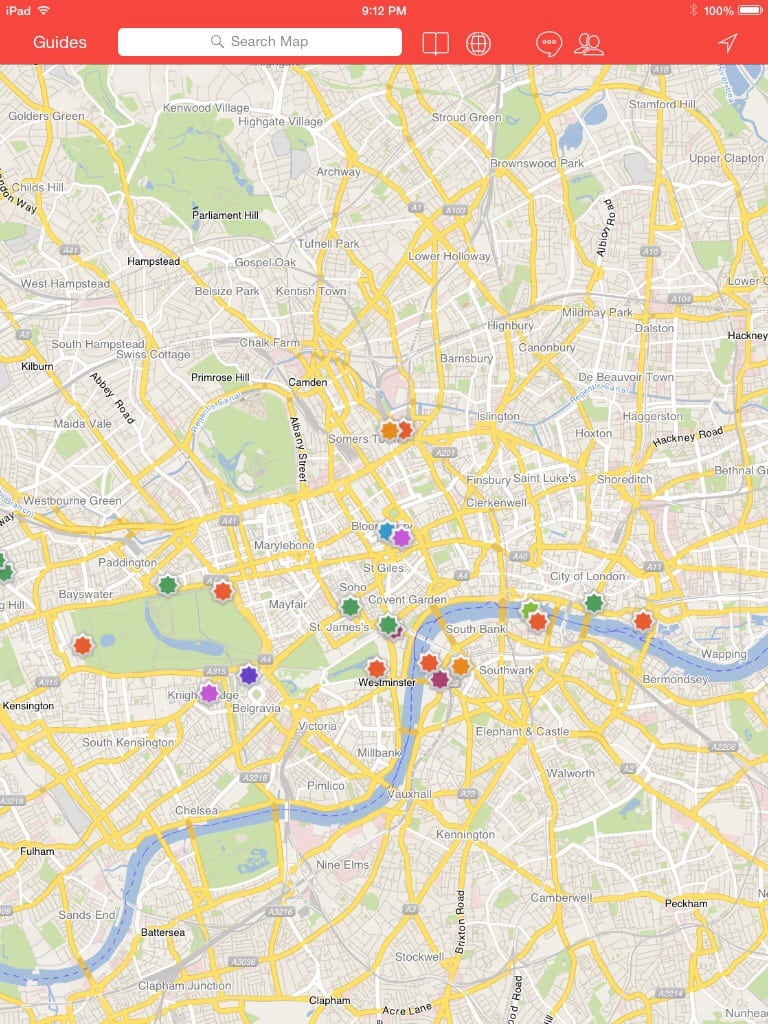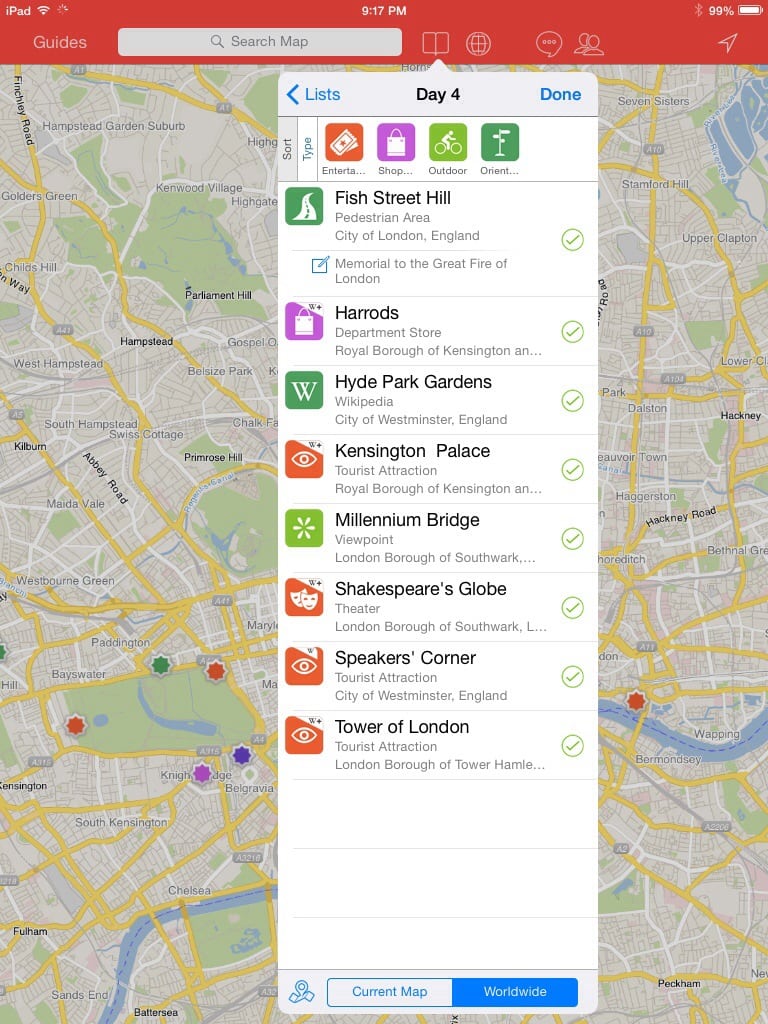 Another of my favorite features of this app is that once you download it, you can use the map offline.
Air Travel
As I'm sure most of you are aware, flight prices fluctuate dramatically every single day. However, each day that I looked up flights for our trip, I noticed that Iceland Air was always the cheapest option. We ended up getting a great deal on flights through them, and the flying experience was very pleasant. Another major perk of taking Iceland Air (which we were not able to take advantage of) is that they allow you to do a long layover in Iceland without any additional cost! We would have loved to spend a couple of days exploring Iceland on our way to Europe, but we just didn't have the time. Definitely check them out on your next flight to Europe!
Money-Saving Tips
London is very expensive, so if you are traveling on a budget, it can be difficult – I know from experience! One of the ways we saved money was by using 2-For-1  passes. By using the 2-For-1 passes, two people can get into many of the main attractions in London for the price of one. This is not a very well advertised system, and there are a lot of rules you have to follow closely in order for it to work. Here are the rules that we followed:
(1) Go to a National Rail station to pick up your tickets. London has a lot of stations, many of which are NOT National Rail Stations. For a list of all London stations and their management companies, click here, and choose a station managed by Network Rail. Our hotel was conveniently located near Waterloo which is a station managed  by Network Rail, so that is where we bought our tickets.
(2) Purchase a Zone 1-2 travelcard for each person who will use the 2-For-1 deal. Be very careful! Travelcards from underground stations not managed by Network Rail will not be eligible for the offer. Also, 7 Day travelcards purchased at overground stations will not be eligible. Neither will Oyster cards. The correct travelcard will have the National Rail double arrow. Click here to see a picture and get more information.
(3) Once you have your tickets (one per person), go to http://www.daysoutguide.co.uk/offers.aspx to print out vouchers for the attractions you would like to visit. Many main London attractions are covered under this offer, but pay attention to expiration dates listed on this website as some attractions only accept the 2-For-1 offer during specific times of the year.
(4) Present your voucher and your rail tickets at the ticket office of your London attraction of choice. Using this system,  two people get to enjoy the attraction for the price of one, and both of your transportation costs on all London transportation (tube, train, buses, etc.) will be covered!
Other Miscellaneous Tips
We chose to do our whole trip without any sort of cellphone service. We found this to be really difficult. While we were able to pick up on wi-fi randomly throughout the city, when we we really needed to look up something, it never seemed to work. Thankfully, we had CityMaps2Go to help us navigate offline, but we still were unable to look up opening/closing times, attraction or restaurant reviews, etc. Plenty of people get by just fine traveling overseas without cell service, but next time we travel internationally, we will consider purchasing a SIM card in the country we visit.
Main attractions are spread out through all of London. Get to know the public transportation system and orient yourself with the city on your first day. One way to orient yourself is by taking a bike tour like we did!
If you want to do Portobello Road Market (and I highly recommend you do), you must be in London on a Saturday because that is the only day it is open.
Ladies from the United States, do not bring your hair appliances. I did (despite being told not to) thinking that I could buy a converter in Europe, but it would have cost a lot more for me to buy a converter powerful enough for a straightener or curler than it was to buy a cheap hair appliance in Europe. I ended up buying the cheapest curling iron I could at Boots for about $20.
I know that this was a random assortment of tips and information, but I hope that someone planning their trip to London might find it helpful. As I think of more thoughts I'd like to share, I may continue to add to this post, but I think this about covers it for now!
This concludes my three-part series on our trip to London. See what we did here and where we stayed and ate here if you haven't already. Please let me know if you have any questions in the comments below or by sending me an email!