I've decided to start doing seasonal favorites rather than the monthly favorites I used to do before my blogging break. This post covers many of the things that I loved and enjoyed during this past spring. I'm excited to share!
Books
I read several nonfiction books this spring, but of the couple of fiction books I read, my favorite was The Girl on the Train. I know this book has been over-hyped lately, but it is quite the page-turner! The one thing that somewhat disappointed me is that I was able to guess the end before I got there, but I enjoyed reading the book enough to not let that change my opinion too much. If you like suspense and mystery, I recommend picking this up! It's especially great for the rainy nights we have been having here in Texas lately.
Beauty
This eye cream is so refreshing in the morning. I always apply it right when I wake up before I drink my coffee, and it's such a treat. It is nice and cool on the skin and very hydrating for dry under-eyes. I highly recommend it if you are looking for a new eye cream!
Lifestyle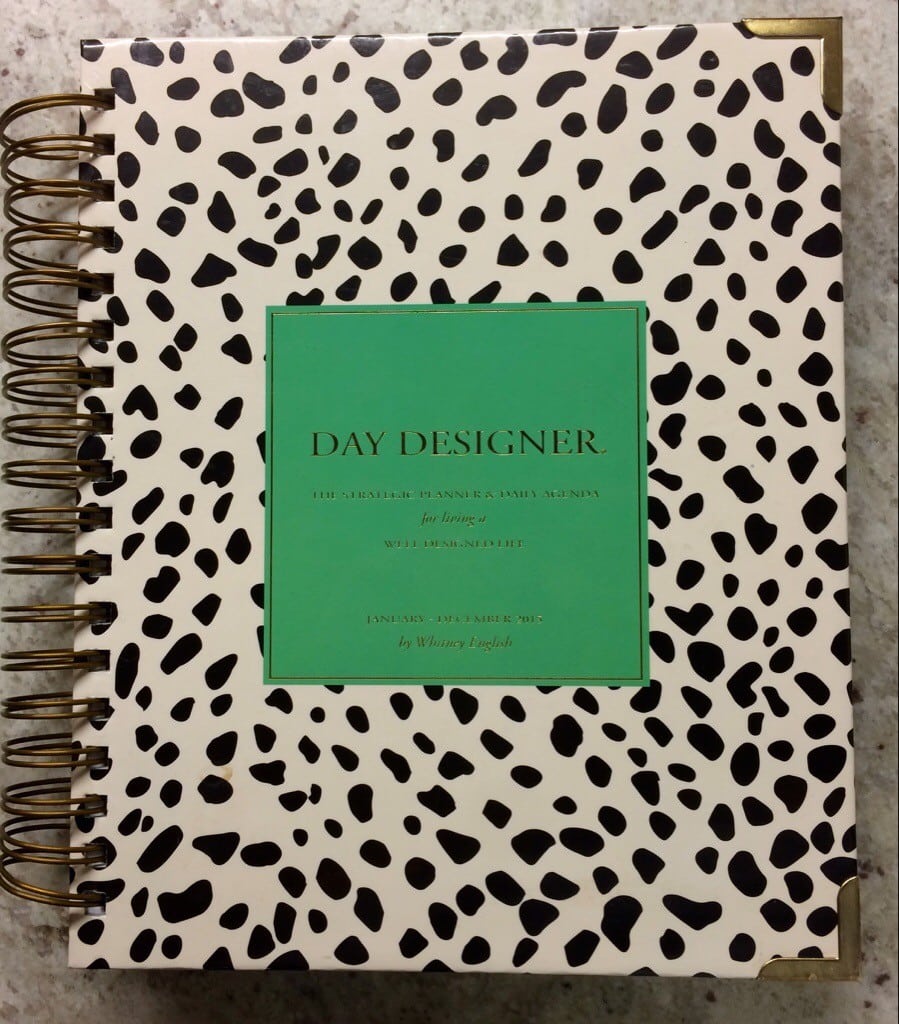 I've always been a paper planner person. After using an Erin Condren Life Planner for a couple of years, I wanted to try something new for 2015, so I purchased the Whitney English Day Designer. I really love how simple the planner is. It's more like a blank slate that I can make my own, which I'm really enjoying this year.
Household Goods
This may seem like a random favorite, but this vacuum has been a life-saver in our new apartment! We have hardwood floors now, so my orange and white cat's fur shows up EVERYWHERE. We went from vacuuming once a week to vacuuming almost every day whenever we moved into our new place. Now, I'll never enjoy vacuuming, but whipping out this light-weight vacuum is much quicker and easier to maneuver than our heavy duty vacuum. It does a great job picking up most of the fur, and the best part is, it was only $20!
Food/Drinks
Honey Lattes
Before moving to Austin, I had never heard of a honey latte, and now I see them all over the place at various coffee shops in Austin. It's really simple – just a plain latte with honey in it, but I think it's fantastic! I like it so much more than any other flavored latte. Also, I always like it better when the baristas mix in the honey for me rather than when I do it myself. It just tastes better!
Clipper Rise & Shine Lemongrass Herbal Tea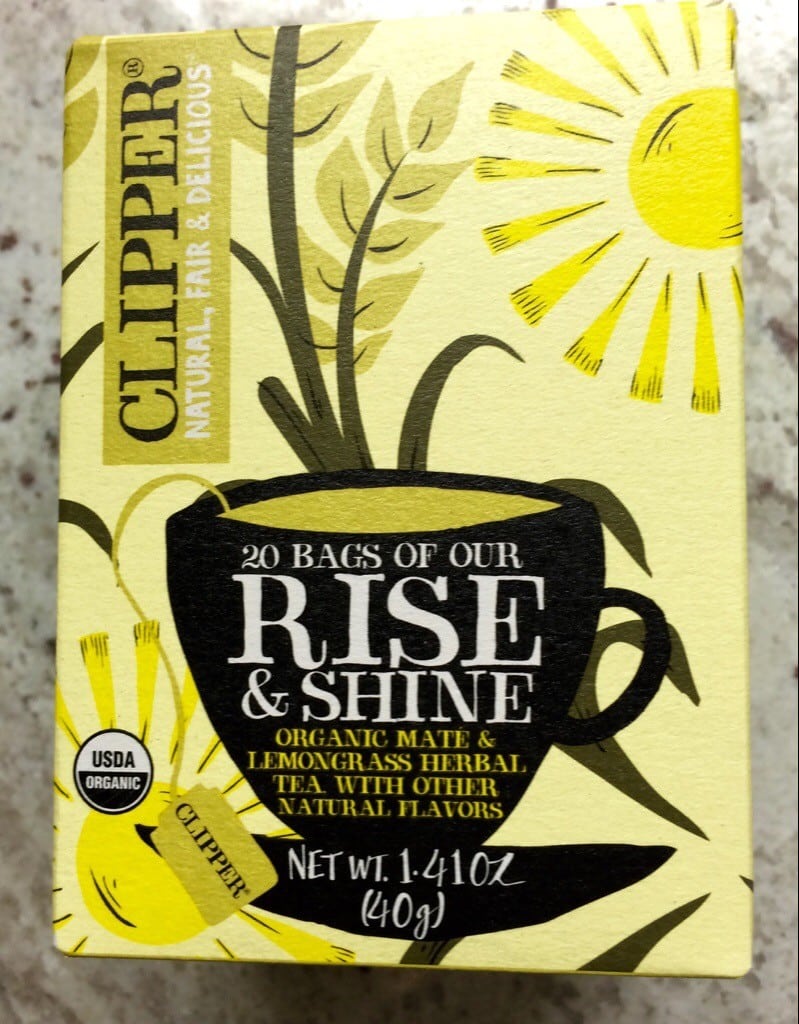 When I feel like I've had too much coffee but still want a hot drink at work (my office is cold!), I fix myself a cup of this tea with some honey. It has a nice, refreshing flavor – not that fake, lemony taste I've noticed in some other lemon teas. I found this at Target!
Books/ Magazine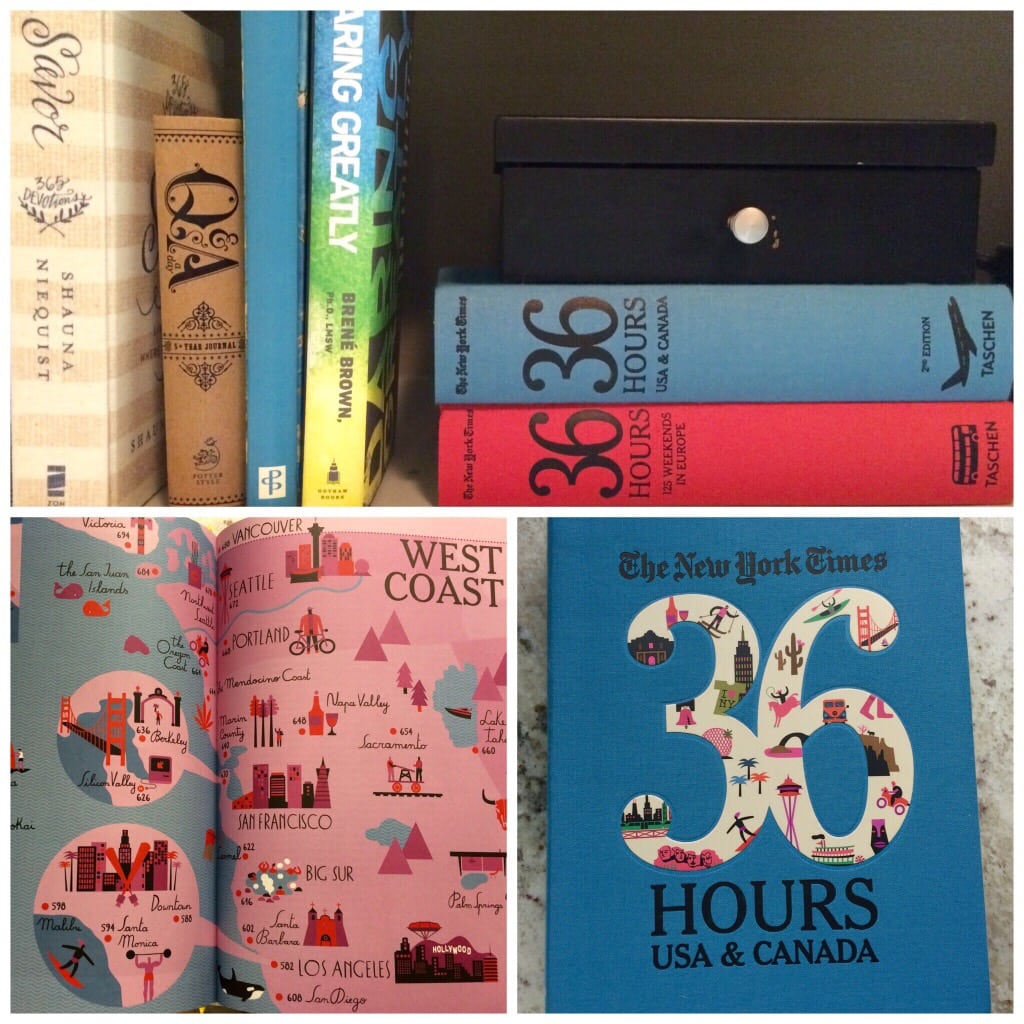 I received both of these books for my birthday in May, and I have had so much fun reading through the itineraries, looking at the gorgeous maps, and dreaming up weekend getaways. These collections of itineraries came from an old New York Times series, and they are very well-written and inspiring.
Travel Magazines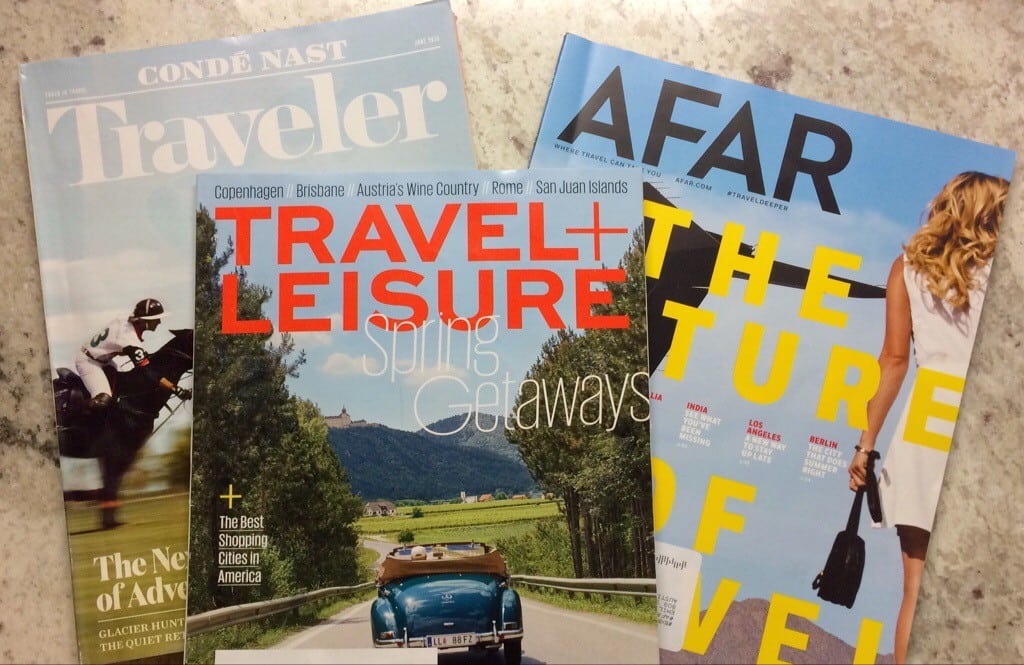 I'm not sure why, but lately I've been really into travel magazines. I've always picked up these magazines to flip through when hanging out at Barnes & Noble, and I usually purchase one or two before getting on a flight, but I've never subscribed to to any of them before. Last month, I found out that one-year subscriptions to these magazines are not that expensive, and they are definitely much cheaper than what I was spending by purchasing a couple individual magazines every few months at the airport. So, I just decided to subscribe to all of the ones that I enjoy flipping through – Conde Nast, Afar, National Geographic Traveler, and Travel + Leisure. I'm so glad I did! I get so excited when I see one of these waiting for me in the mail, and I've gotten a lot of inspiration for our upcoming trips.
TV
I always say that Gilmore Girls is my favorite show of all time, but I haven't watched very many episodes over the past couple of years. Recently, Daniel's sister Sarah invited us to go to a live taping of the Gilmore Guys podcast. In the podcast, two guys who clearly love the show talk about each episode in detail – the fashion, the pop culture references (so many!), etc. To get ready for the taping, we watched one episode together, and I've watched several more episodes ever since. I just love it and hope to re-watch the whole series soon! If you've never seen the show, it's on Netflix, and it is binge-watch worthy…. 🙂
Technology
Unroll.me
I can't remember how I stumbled across Unroll.me, but it has revolutionized how I do email! Each day, I get one email (rather than 30+) with all of the sales ads, Goodreads notifications, Pinterest alerts, and anything else I have "rolled up". Within each of these emails, it notifies me if it found any new subscriptions from the day before and asks if I want to roll them up, keep them in my inbox, or unsubscribe! Yes, it unsubscribes from any email you ask it to! The only catch is after unsubscribing from ten or so emails, it asks you to share Unroll.me on Facebook. I was not a fan of this, but I went ahead and did it, and I've been able to unsubscribe from an unlimited amount of emails ever since. If you are tired of advertisements and other daily emails filling up your inbox, but you'd still like to be able to quickly scroll through this type of mail at your own leisure, this is the perfect solution for you!
This post is not sponsored. All recommendations are coming from me alone just because I wanted to share them with you!