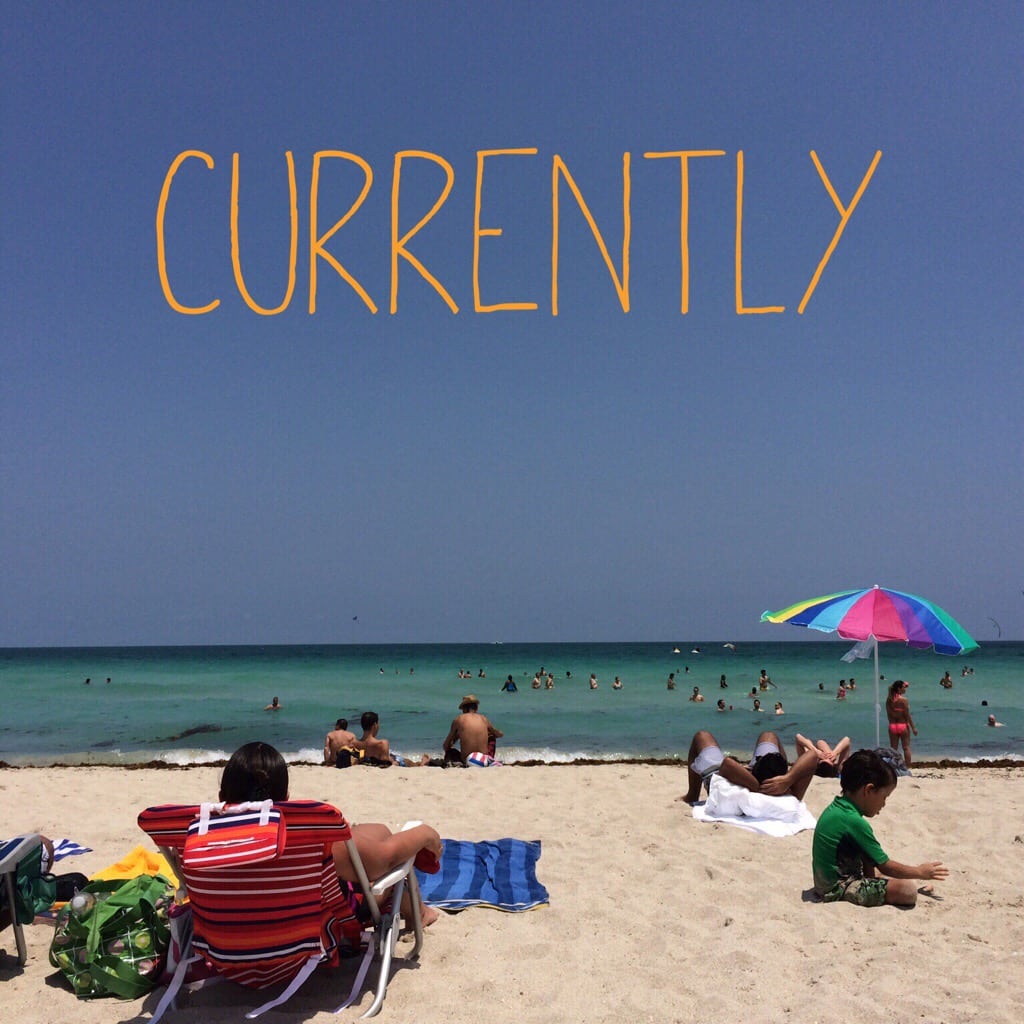 Playing | Pandora over and over and over…. My favorite stations are Explosions in the Sky, Nashville, and Taylor Swift.
Going | Not many places over the next few weeks. It is going to be so nice to stay at home in Austin for a little bit! But we have some trips planned to visit family, and we also have some great international trips coming up later this year (I posted about them here)!
Wearing | Cotton shorts and a t-shirt – my usual outfit on a weeknight at home
Sipping | Some hot tea. I've really been enjoying drinking hot tea most evenings even though it's getting hot outside. Does anyone have some tea suggestions? I love the tea aisle at the grocery store – so many fun flavors to choose from!
Reading | The Nightingale by Kristin Hannah
Listening | To the Outlander audio book still! Only listening 15 minutes per day makes for slow progress…. I think I'm almost done though.
Cooking | Much more these days after taking a long break. Lately, we have been pretty good about meal planning. We made some delicious Veggie-Stuffed Peppers last week!
Drinking | Lots of La Croix water these days. I haven't had soda for a year and a half, so I enjoy getting to taste the carbonation after being off of it for so long.