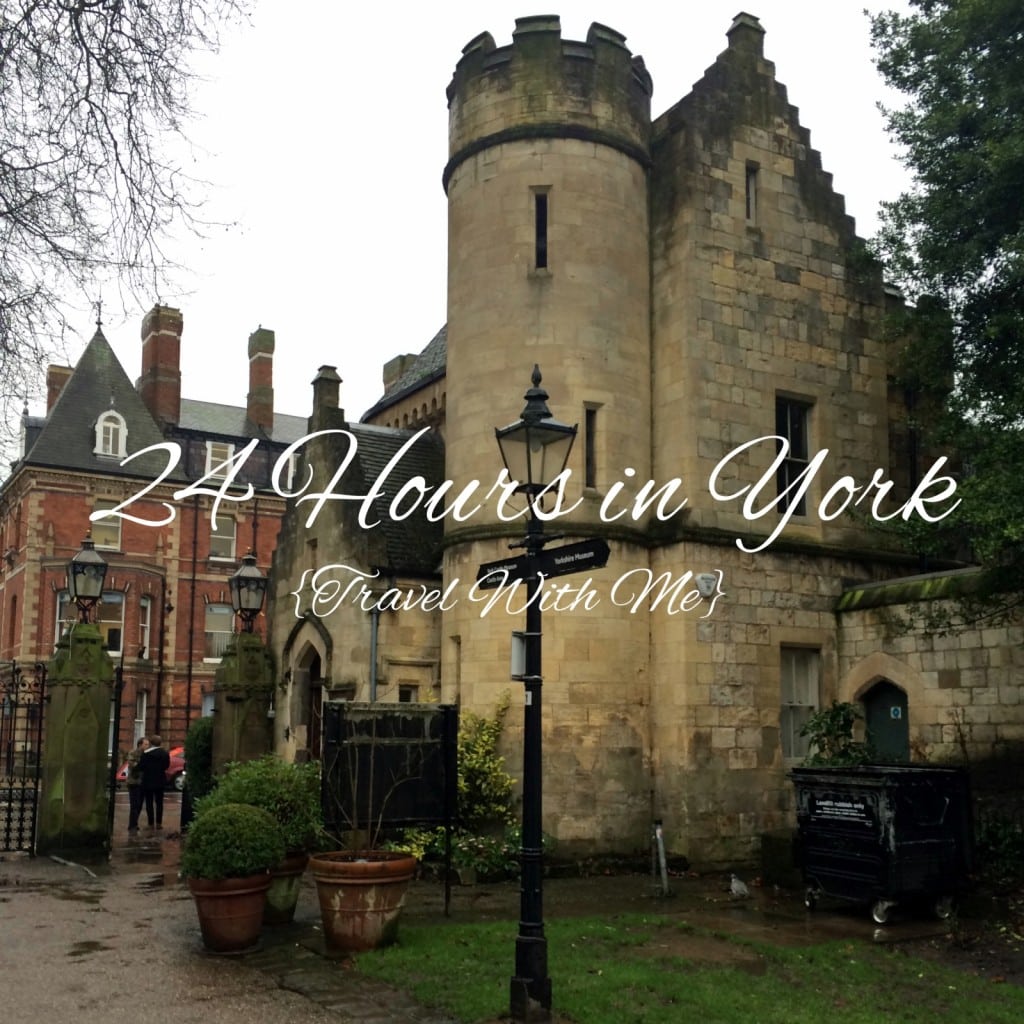 For our next stop on our big adventure, we needed to choose a city to split up the journey between Watford (where we stayed to do the Harry Potter tour at Warner Bros. Studios) and England's Lake District. We were totally overwhelmed with the number of options, but we ended up picking York because it sounded like a good place to stay for one night. It was a great decision! In fact, we found ourselves wishing we had more time to explore all of the the historical sites and to indulge in meals at the numerous delicious gastropubs. York is definitely underrated, and it should be on any UK itinerary!
One of my favorite things about York is that it is packed full of history (including Viking and Roman), yet at the same time, very compact and walkable. This combination gives you loads to do without the hassle of dealing with transportation.
It was raining straight through the twenty-four hours we were there. We did our best to not let that affect our time there, and I think we did a decent job. In the descriptions below, I have underlined the attractions, restaurants, and things to do that I suggest adding to your one-day itinerary in York based on my experience.
We decided to do a museum first to see if the rain would die down. We chose the York Castle Museum not knowing what types of exhibits it would have.  It ended up being a good (and educational!) place to stroll on a rainy day. The building itself was an 18th century prison. The museum houses exhibits on historical topics including Victorian toys, a real Victorian street (with actual York shop windows from the late 1800s), World War I, the 60s, and the York prison cells. We thought that the WWI exhibit was the most professional and informative, but the Victorian street was the most entertaining.
For our other rainy day activity, we visited the York Brewery after reading the glowing reviews about the tour on TripAdvisor. We got tickets to the early evening tour. The tour lasted about an hour and included tastings at the end. While we aren't major fans of traditional English beer in general, we enjoyed learning about the differences, and we also had a good time visiting with the other couple on our tour, who were visiting from the English Lake District.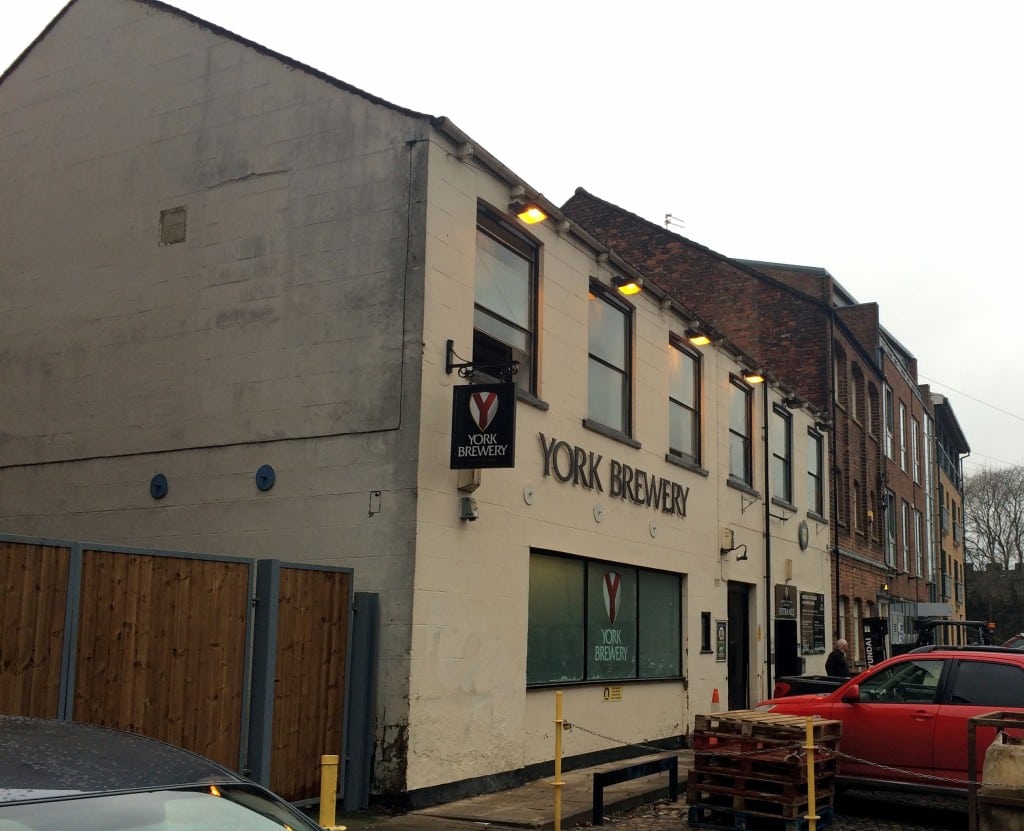 The next day we woke up to more pouring rain, but we didn't let that cancel our planned walking tour. By far, our favorite activity in York was the White Rose Free Walking Tour. It was a fantastic, in-depth look into both the historical and present-day aspects of York. The weather was very rainy and cold the entire three hours of the tour, but we didn't mind because our guide Alan kept us interested the entire time. We were the only people who showed up for the tour, but Alan was willing to do the tour anyway. He took us all around the city, including on the Old City Walls.  We really recommend this tour. Even though it is a free tour, be prepared to give a tip at the end as you will gain a lot of value, and it is well-deserved. Here are few pictures I took during the walking tour:
While in York, you must walk through The Shambles. This street has some shop buildings that date back to the fourteenth century. In the late 1800s there were twenty-five butcher's shops on this street, but today they have been taken over by bakeries, craft stores, and various cafes. According to our guide, the Harry Potter filmmakers drew inspiration from the Shambles for Diagon Alley. Can you see the similarities?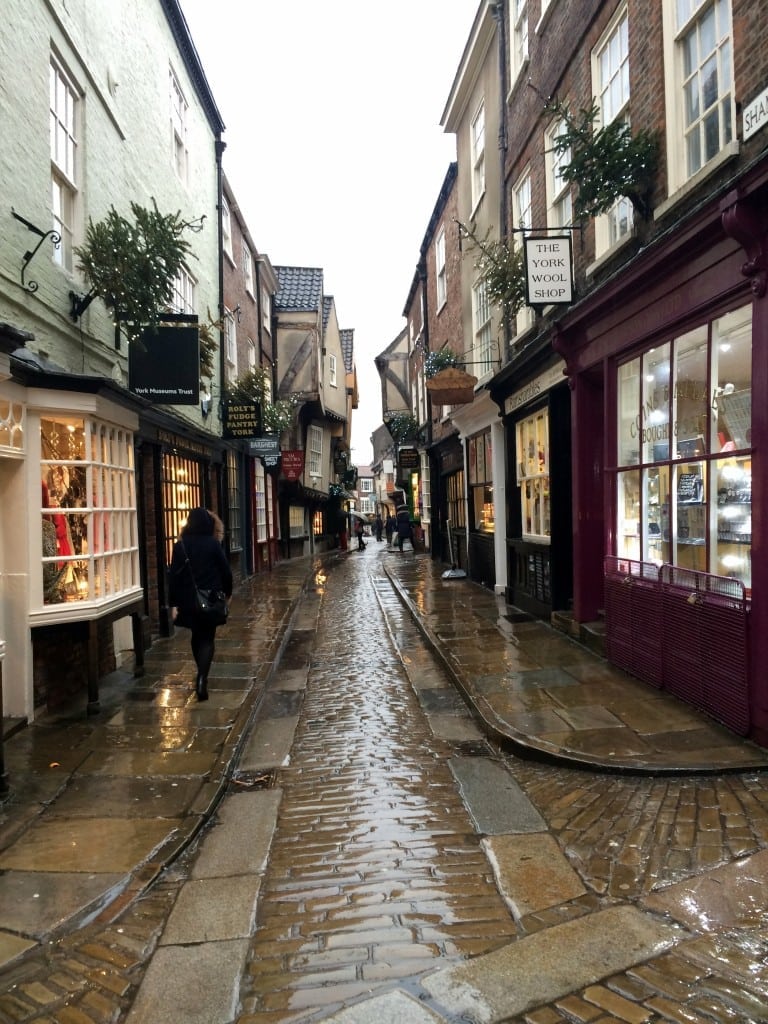 While in York, we ate at a fantastic Spanish tapas restaurant before catching our train to our next destination. Most likely if you are in York on a short trip to the UK, you would want to stick with pubs or other English food, but we had had our fair share of pubs at this point. If you are looking for something different, I highly recommend Ambiente Tapas! The tapas were flavorful and interesting, and we tried a flight of different types of Spanish sherries to go with the food. Also, our waitress provided the best service and recommendations!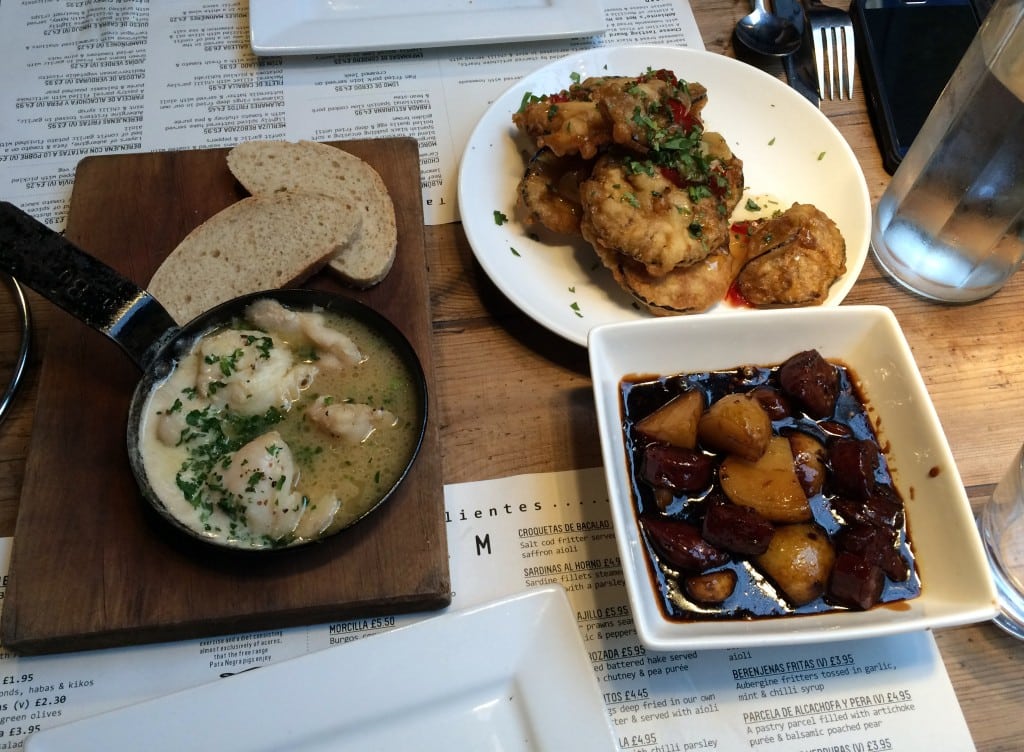 If you have more than one day in York, you should plan on checking out the National Railway Museum and going inside the York Minster Cathedral. Because of our limited time, we didn't get to go to either of these places, so I can't personally recommend them. However, they were next on our list based on the research we had done before going to York.
Where We Stayed
For our one night in York, we stayed at the Hampton by Hilton York. We had trouble finding a hotel in the city center for a reasonable price, so we used our Hilton HHonors points to book the room. The hotel was perfect! It is a new hotel, and the rooms are very spacious and clean. It is about a ten minute walk from the train station, and we never had to walk further than fifteen minutes to get to any of the main attractions in York.
This article is now available as a mobile app. Go to GPSmyCity to download the app for GPS-assisted travel directions to the attractions featured in this article.
{My husband and I are currently on a 2.5 month trip across Western Europe.  Click here to check out all of my posts from this adventure!}