I was tagged by Mandy over at Mandy Living Life to do a Tour Through Blogland post. I've seen these posts going around, and I think they are a lot of fun, so I was excited to be tagged by one of my favorite bloggers!
I don't have a house to show you around. We live in a 640 square foot apartment. So, needless to say, this post will be short. Daniel and I have lived in our current apartment for about two and a half years now. It took me awhile to decorate it like I wanted to and to give it some character – I still haven't done much with our bedroom, but I'm pretty happy with the living room/ kitchen area. So, come on in and let me show you around! (Currently, I take all of my photos from my iPhone. For some reason, it's usual decent quality was lacking when I took pictures for this post, but hopefully, the lack of quality isn't too distracting.)
This is my favorite (and also the largest) area of the apartment. We don't have an office, so I spend a lot of time blogging on that couch. I love looking out our big window at the giant tree – right now (several days after this picture was taken), it is filled with gorgeous fall colors! See Banana over there at the window? That ledge is one of his favorite spots. Well, that is along with the cat "lounge" sitting on the floor right below him. You can see some of our fall decorations scattered about. Our current reads are sitting on the coffee table.
Our entertainment center sits across from the couch. It is full of knickknacks we have picked up from traveling, gifts, and special mementos.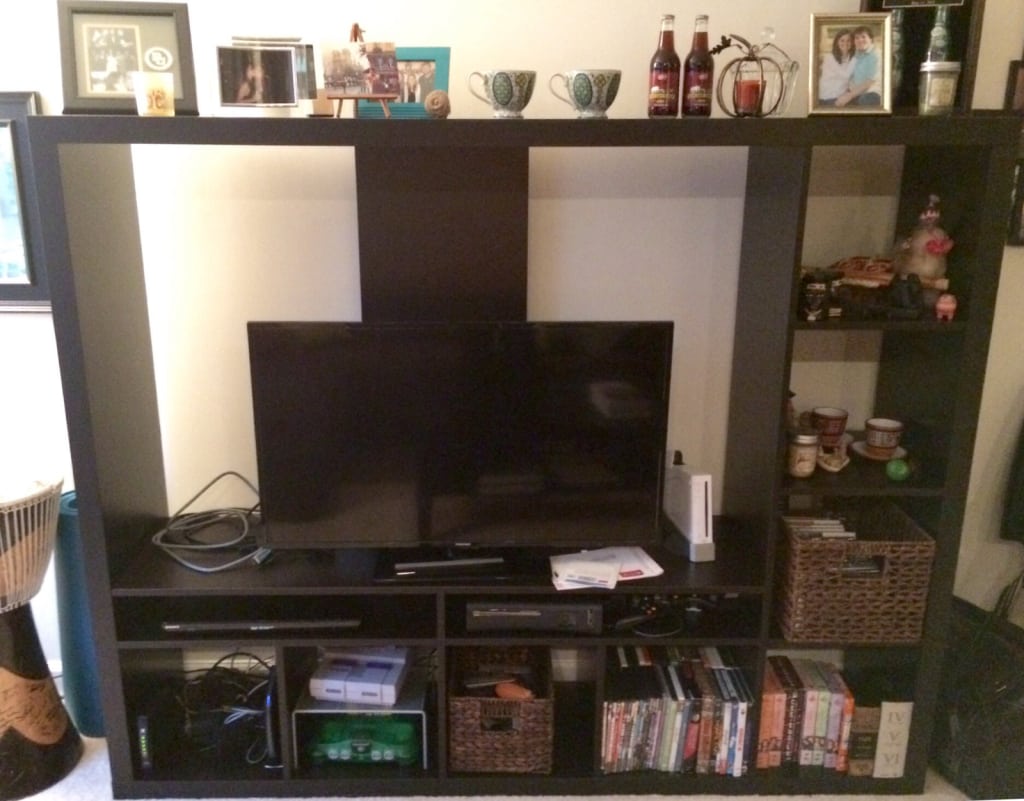 Over on the other side of the living area is our "dining" table. It's a fold-out table from Ikea, and it has done very well for us in the small apartment. I have spent some time sitting here and blogging, and Daniel and I have eaten many dinners together at this table. You can see my new favorite fall decorations that I found at  a shop in the Outer Banks. I wrote a post about my fall decor, but I bought the pumpkin sign and pumpkin wagon salt and pepper shaker after I had written that post.
In one corner of our bedroom sits our not-so-tidy desk area. Neither of us does much work here, but I do like to occasionally journal or work on projects in this space.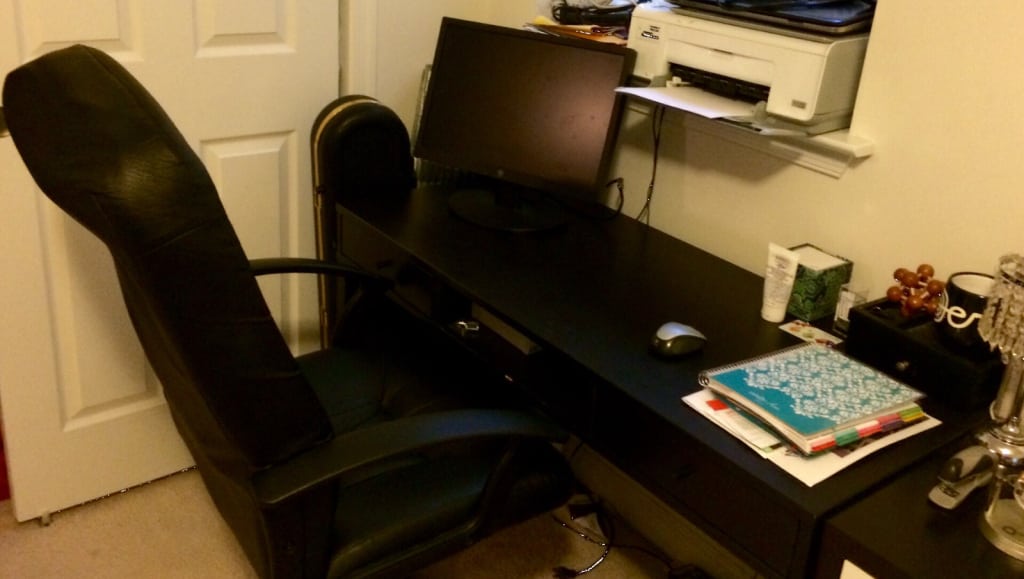 By one of the bedroom windows and next to the bed, I keep books that are currently inspiring me, a candle, and some of my favorite body products.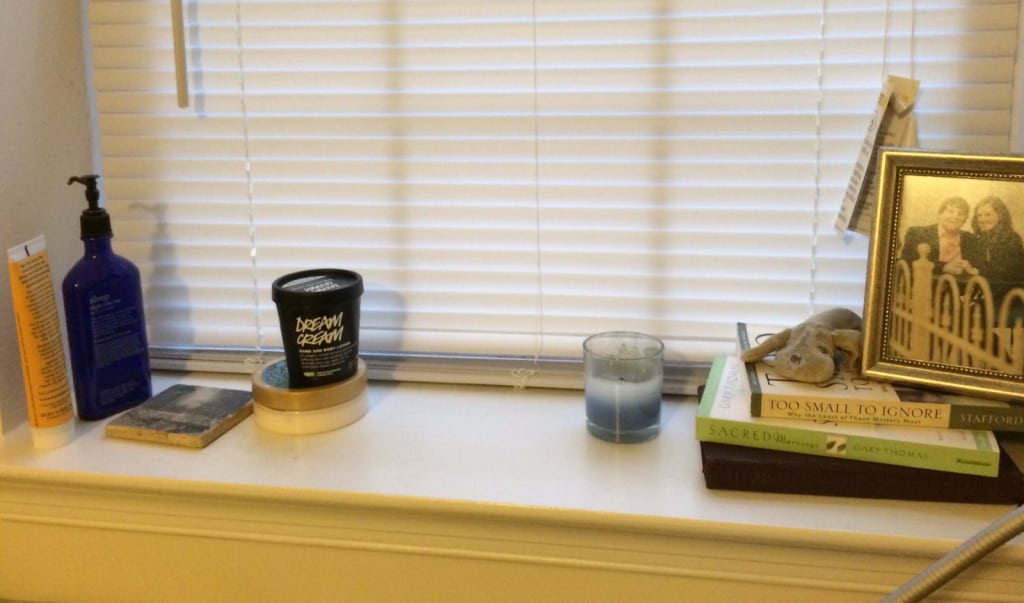 That's it! I didn't take pictures of the kitchen area since I wanted to focus on spaces where I blog and that provide blogging inspiration.  Maybe one day I'll share the kitchen along with some of our current favorite recipes, but that is for another day. Thanks for coming along on this tour with me!
[Linking up with Treasure Tromp.]