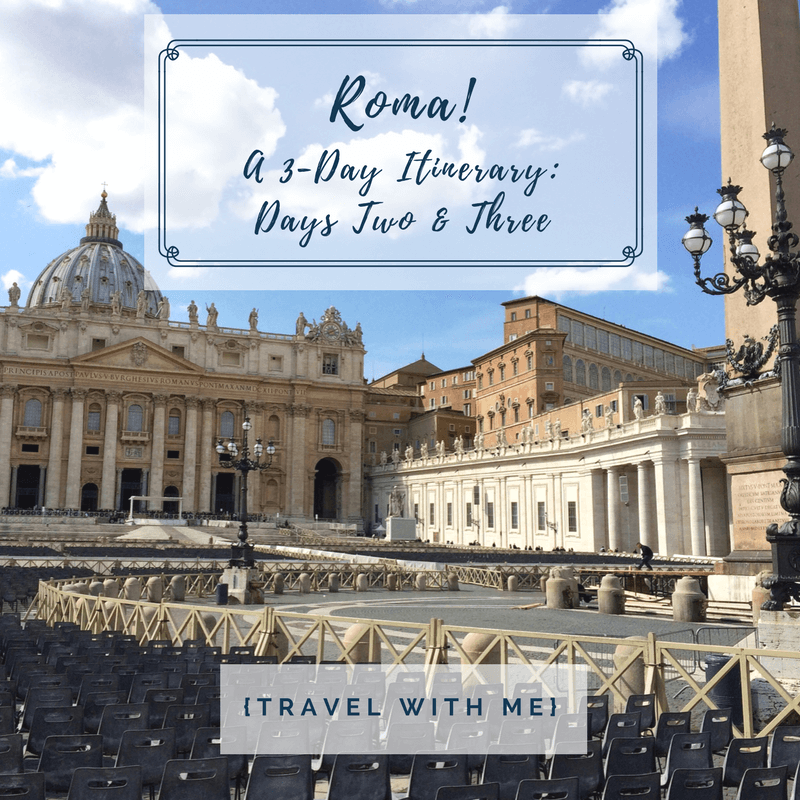 After taking the train from Sorrento to Naples to Rome, we checked into our hotel (this cute place I found for a steal on Hotels.com) and got a good night's sleep. Our three-day itinerary for Rome was packed, and we wanted to be well-rested. Because we did so much during our time in The Eternal City, I'm splitting this guide to Rome into two posts – day one and days two and three. I already shared about our packed first day itinerary – read about that here. On our second and third days, we toured the Vatican, the Trastevere area and many of its wonderful foodie offerings (including a twilight food tour!), revisited the Trevi Fountain to see it at night, explored the Villa Borghese Park, took an underground tour of some of Rome's crypts and tombs, and sipped our final espressos of the trip. Go to the bottom of this post to see a map of all the places we visited during our three days.
As mentioned in part one of my Rome posts, our time in Rome was very group tour "heavy". We usually like to mix up our travels with group tours and touring some things on our own, but there was so much we wanted to see in three days that we thought the most efficient way to do that was through group tours. On days two and three, we did a City Wonders tour of the Vatican, a Trastevere twilight food tour with Eating Italy, and a Walks of Italy tour of Rome's Crypts and Catacombs. Read more details about all three in their respective sections below.
The Vatican
As I mentioned above, we decided to tour the Vatican through another City Wonders tour. We had the same tour guide we loved from our Rome in a Day tour the day before. She did a fantastic job of showing us the highlights of the Vatican and giving us some really interesting information along the way. I'm sure many of you know this, but I didn't before the tour: Vatican City is the smallest country in the world. Vatican City's economy is primarily operated on postage stamp sales and tourism.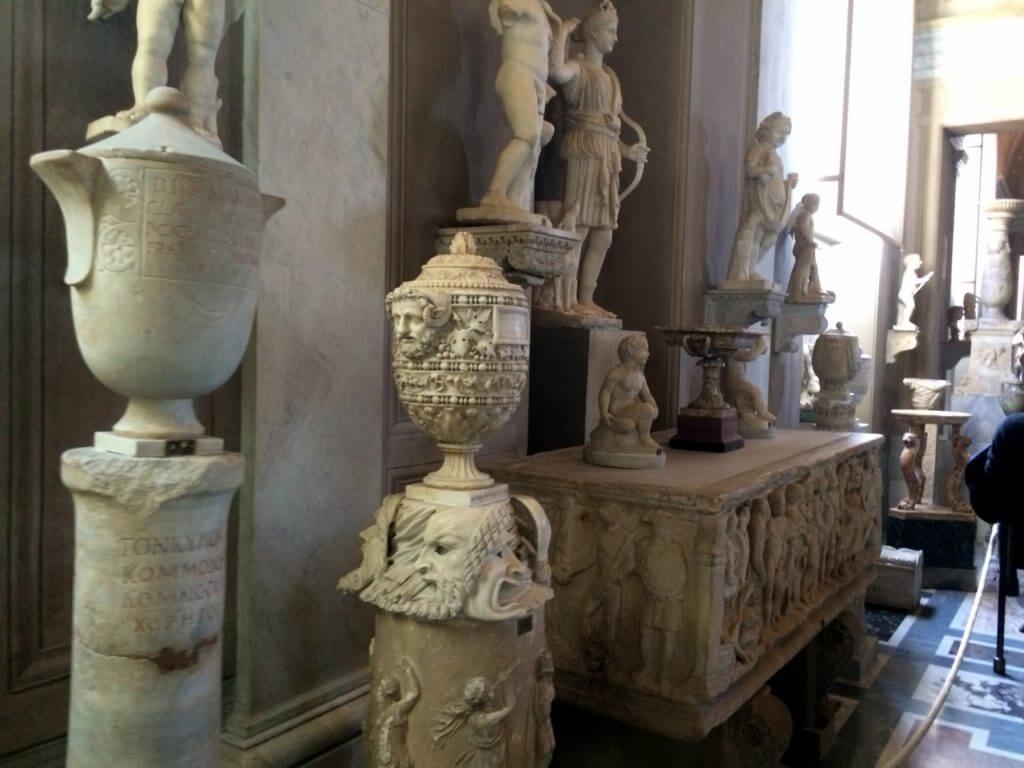 The Vatican Museums showcase the various Popes' collections of historical treasures: artwork, sculptures, precious manuscripts, etc. Even without the crowds, it would be impossible to look at everything in one visit. There are over 20,000 pieces showcased, and there are many, many more that are in storage.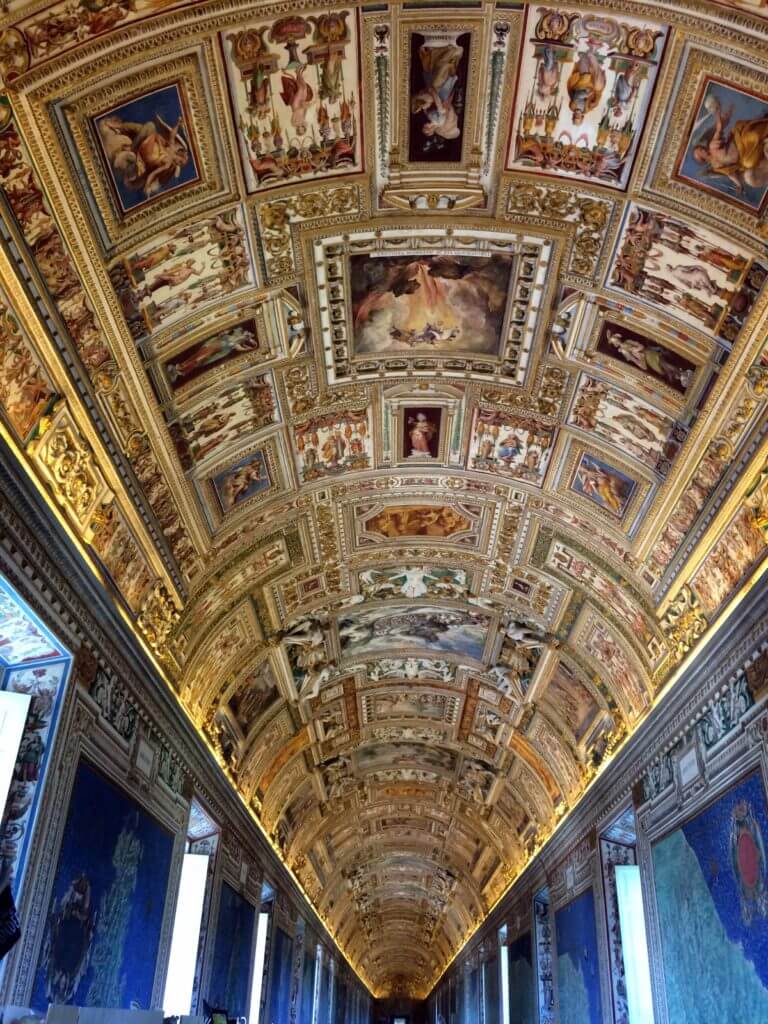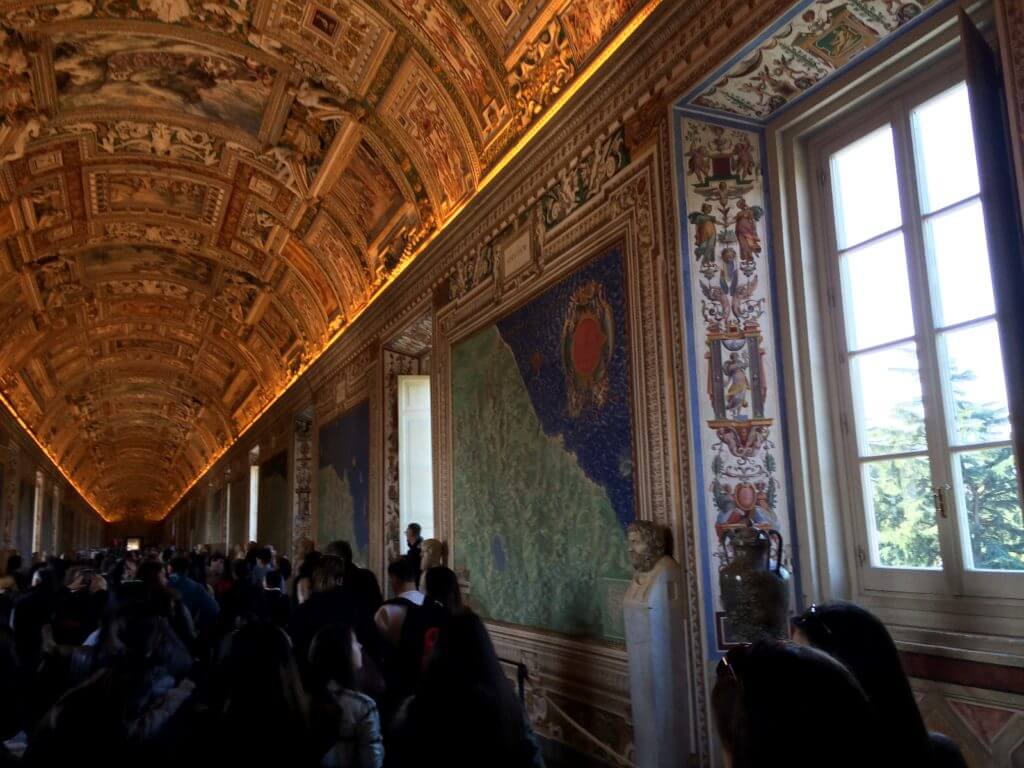 But, boy oh boy, was it crowded. I cannot speak for the rest of the year, but I encourage you to prepare for insane crowds and slow walking if you are visiting the Museums during March. Just look at the hallway in the photo above! Thankfully, we had radios to listen to our guide speak while we walked, but we were in a bit of shock with the crowd. My favorite room was the one pictured above and below: the Gallery of Maps. This room showcases gorgeous map frescoes of Italy and other properties of Pope Gregory (1572-1585). Despite the crowds, I tried to get a few somewhat decent shots of some of the paintings.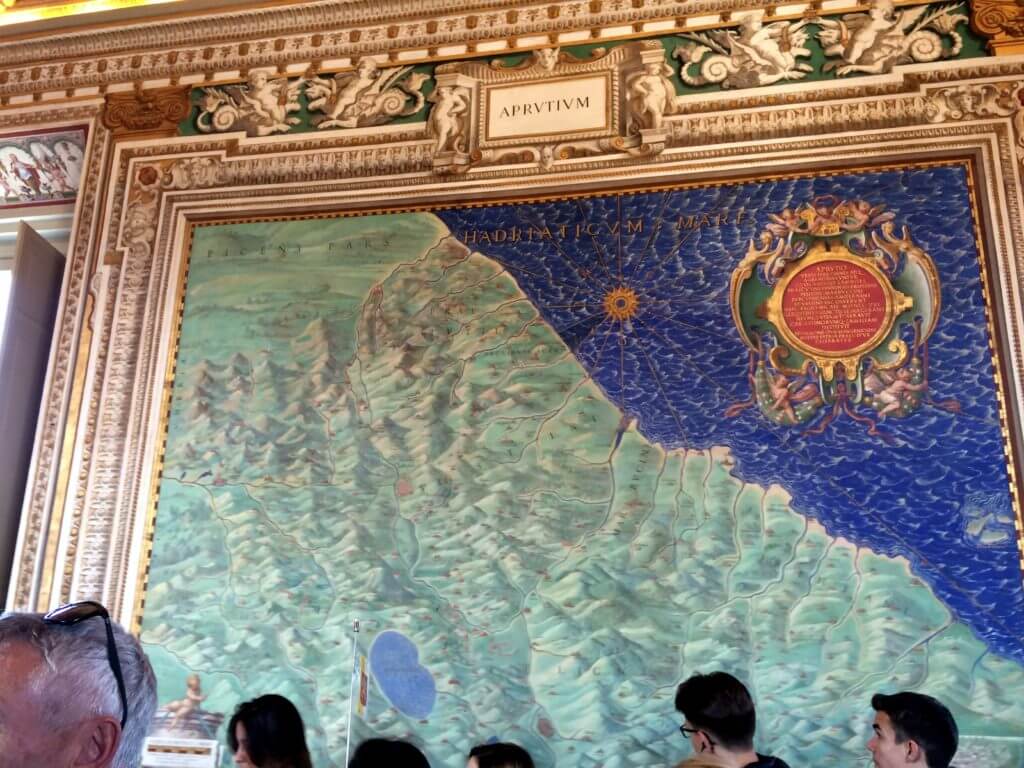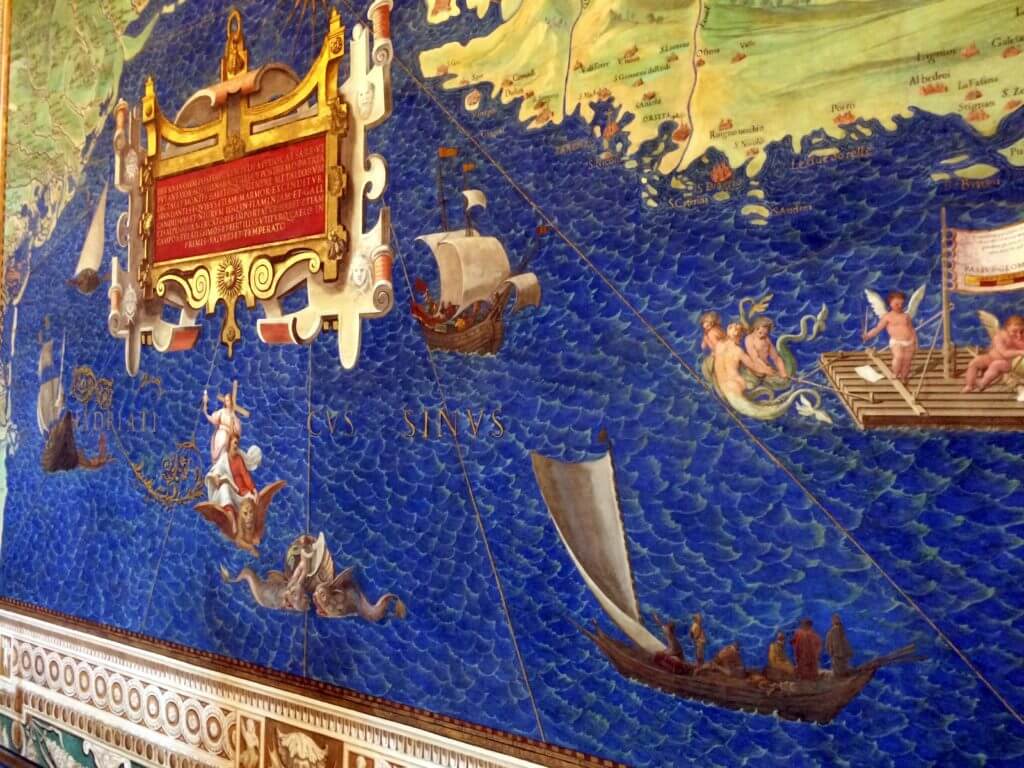 We continued along the tour, stopping at the highlights as pointed out by our guide. We loved getting to see so many wonderful art pieces in one day, and we felt that the City Wonders tour was a good way to see the highlights on your first visit, even if the crowds were a bit tough to take in.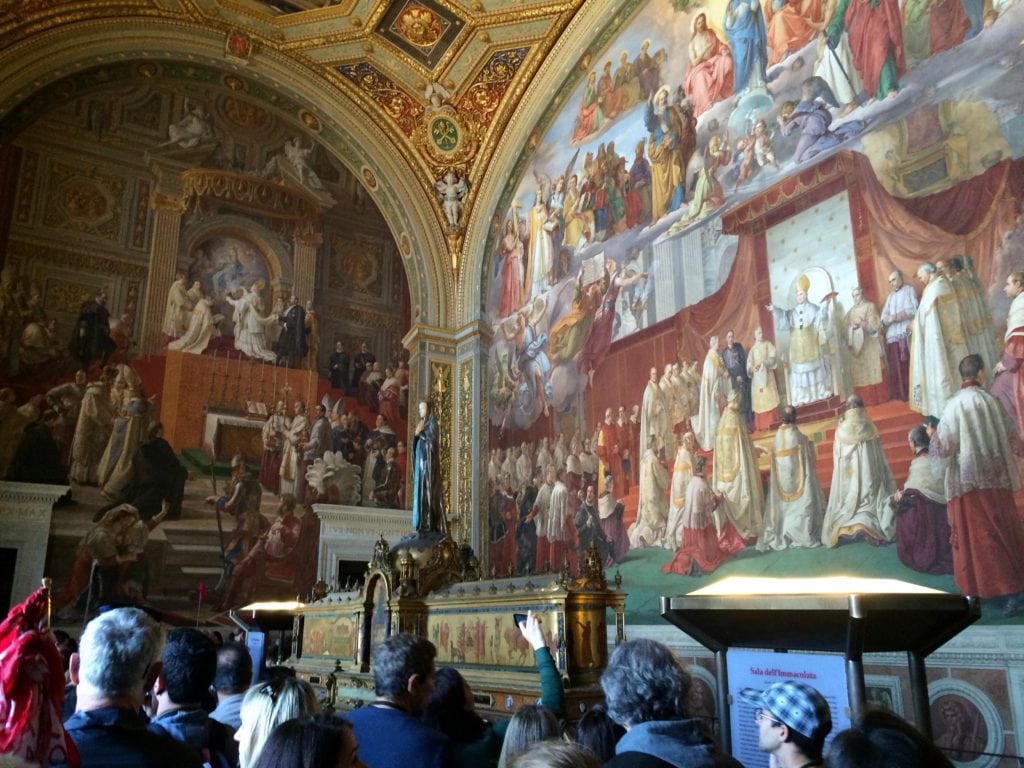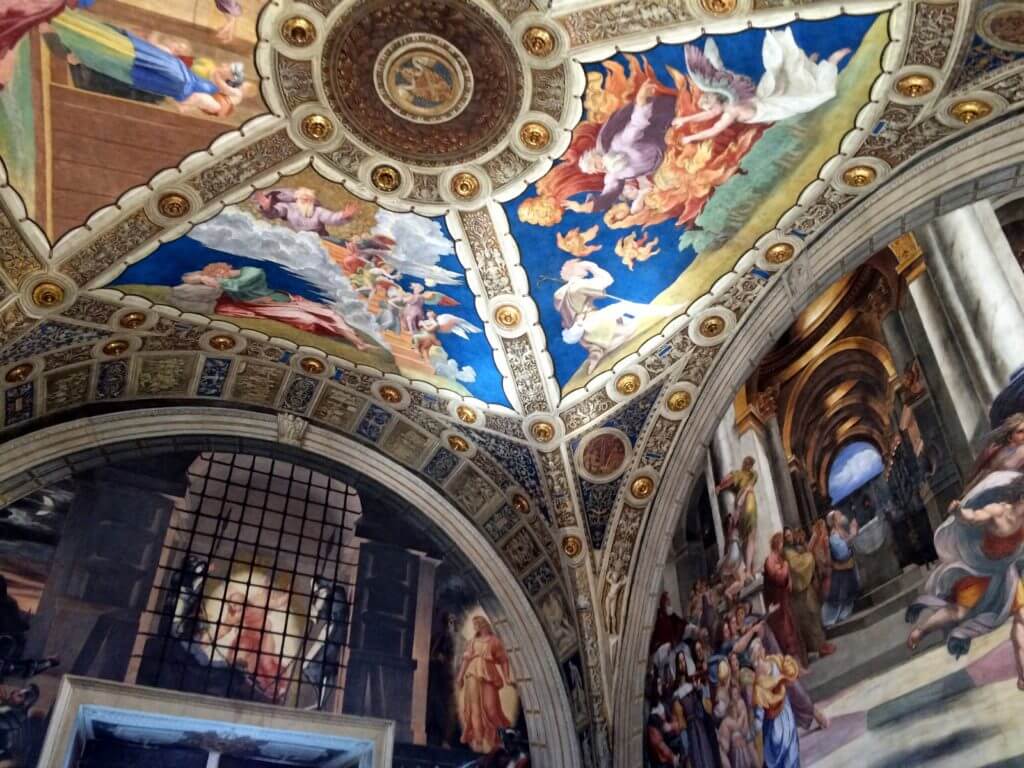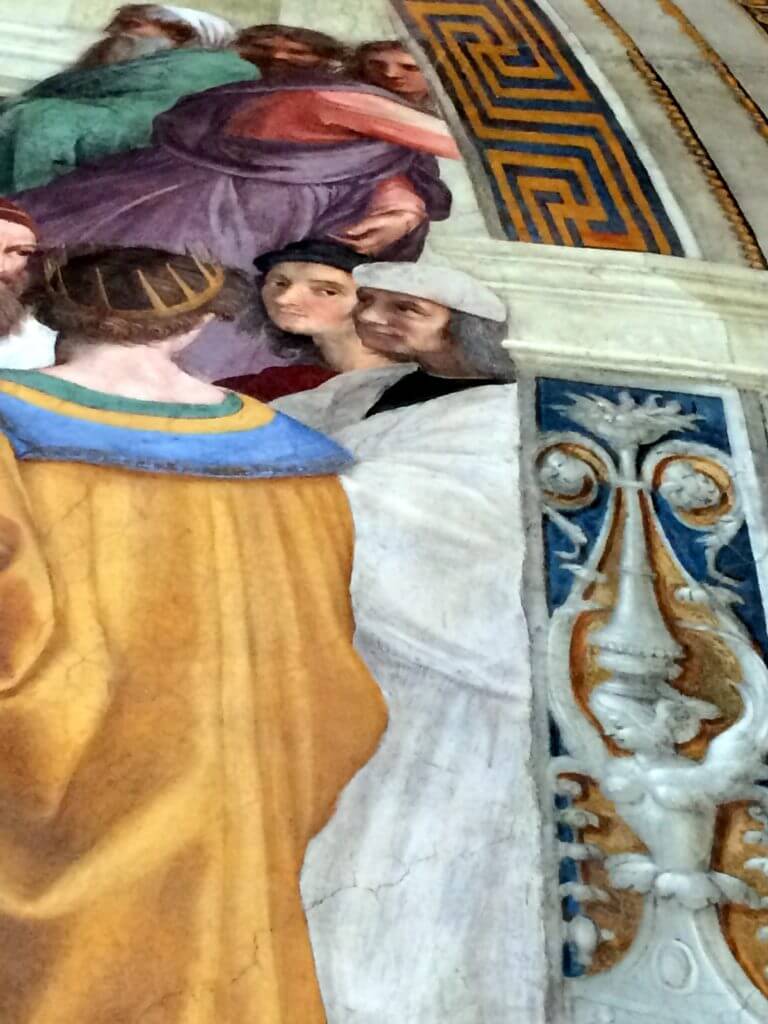 The tour ended at St. Peter's Basilica, which is the most famous example of Renaissance architecture in the world. According to Catholic tradition, this it is the site of St. Peter's burial. It is truly beautiful!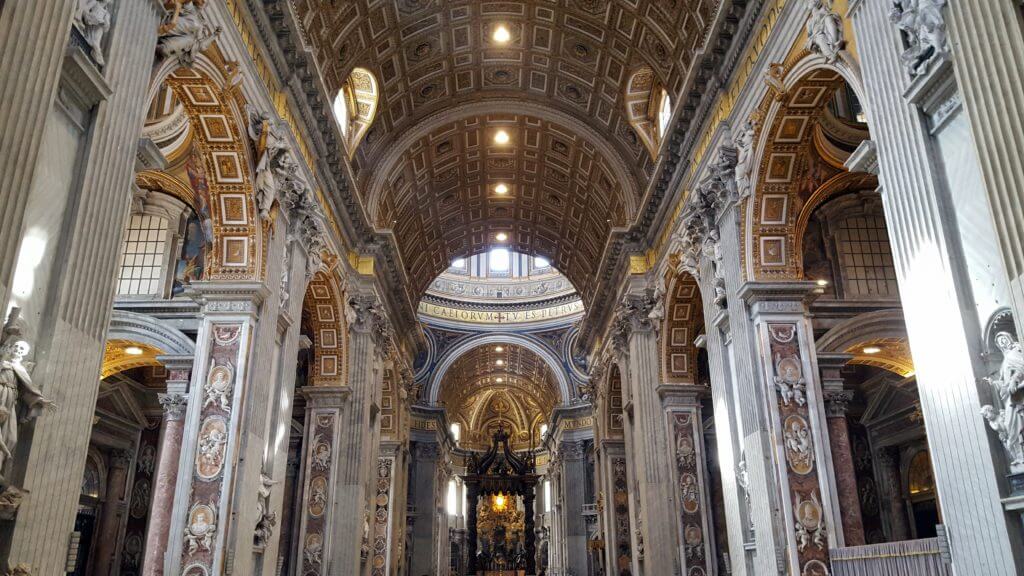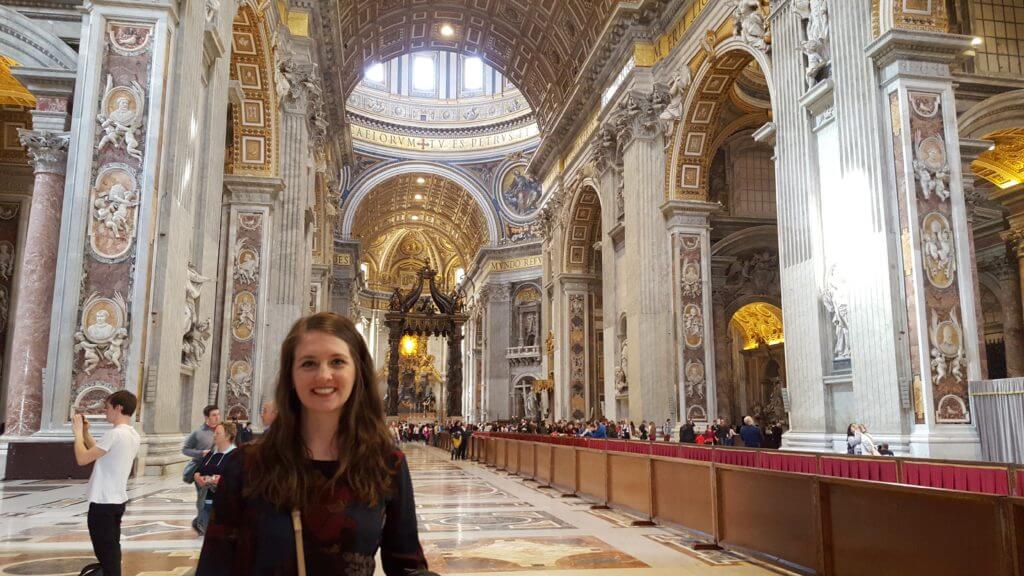 After our tour ended, we spent a few minutes taking in St. Peter's Square and all its gradeur.
Lunch at La Prosciutteria Trastevere
After touring the Vatican Museum, we wondered over to Trastevere, a wonderful, quaint area of Rome that is full of wonderful foodie finds. For lunch, we went to La Prosciutteria, which is the cutest little Tuscan eatery that uses only the freshest locally-sourced ingredients. They serve the best things to be found at a table: wine, bread, cheese, and charcuterie!
Twilight Trastevere 

Food

 

Tour
After taking a break at the hotel, we headed right on back to Trastevere for our very first food tour (ever!) – the Twilight Trastevere Food Tour by Eating Italy. It's hard for me to believe that this was our first food tour since we have taken so many over the past two years, but this tour specifically is what ignited our obsession for food tours. I truly believe that touring a city through its food and the stories of the people behind the food is one of the best ways to start to understand a culture. I won't go through all of our stops on the tour because there were eight stops over four hours. We had a wonderful night getting to know new people both on the tour and at the family-owned businesses while consuming Roman street food, the best wine and cheese, pizza, homemade cookies and gelato, and other creative Roman food concoctions. We even tasted a Nero d'Avola wine in a wine cellar that is older than the Colosseum (see dark, fuzzy photo below). If you are going to Rome, please do yourself a favor and take this tour!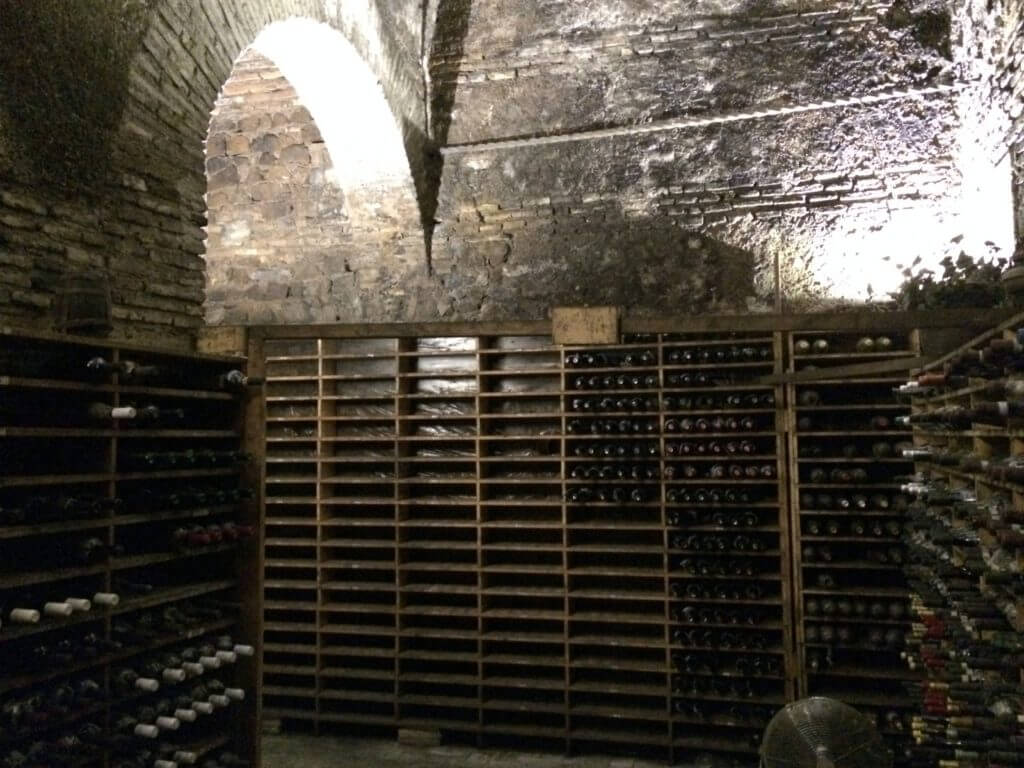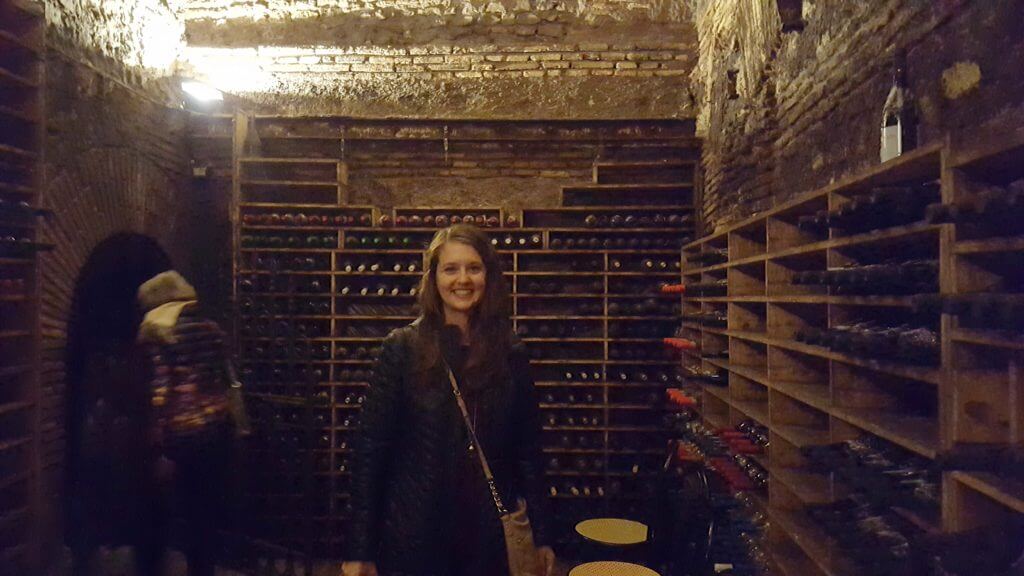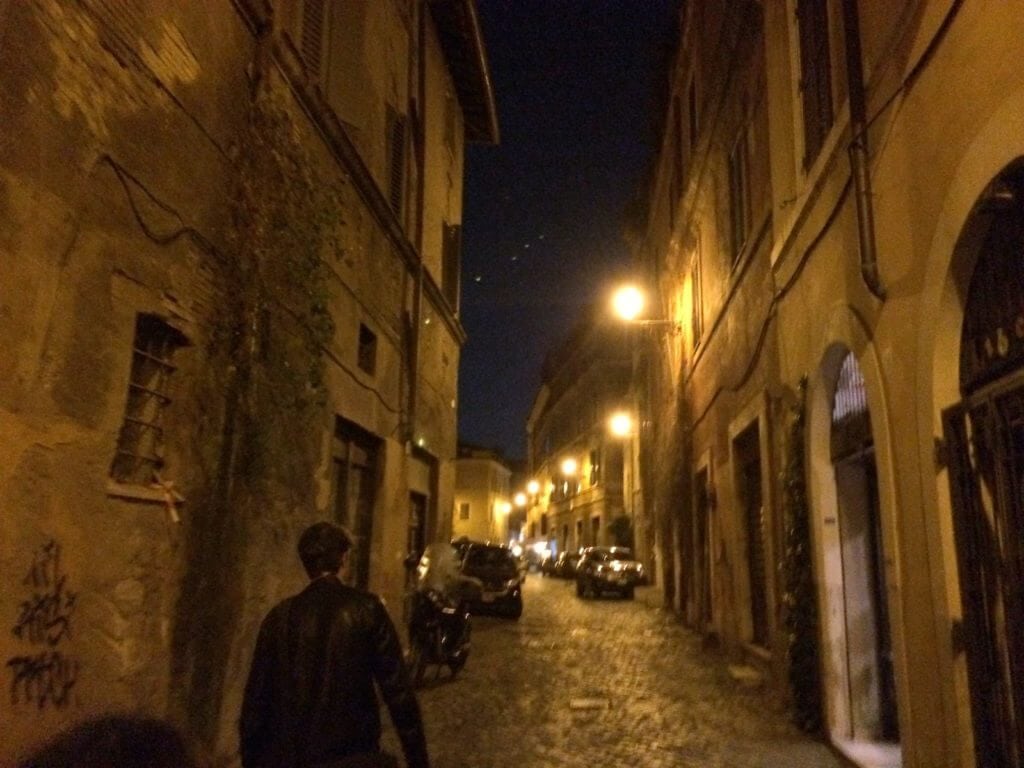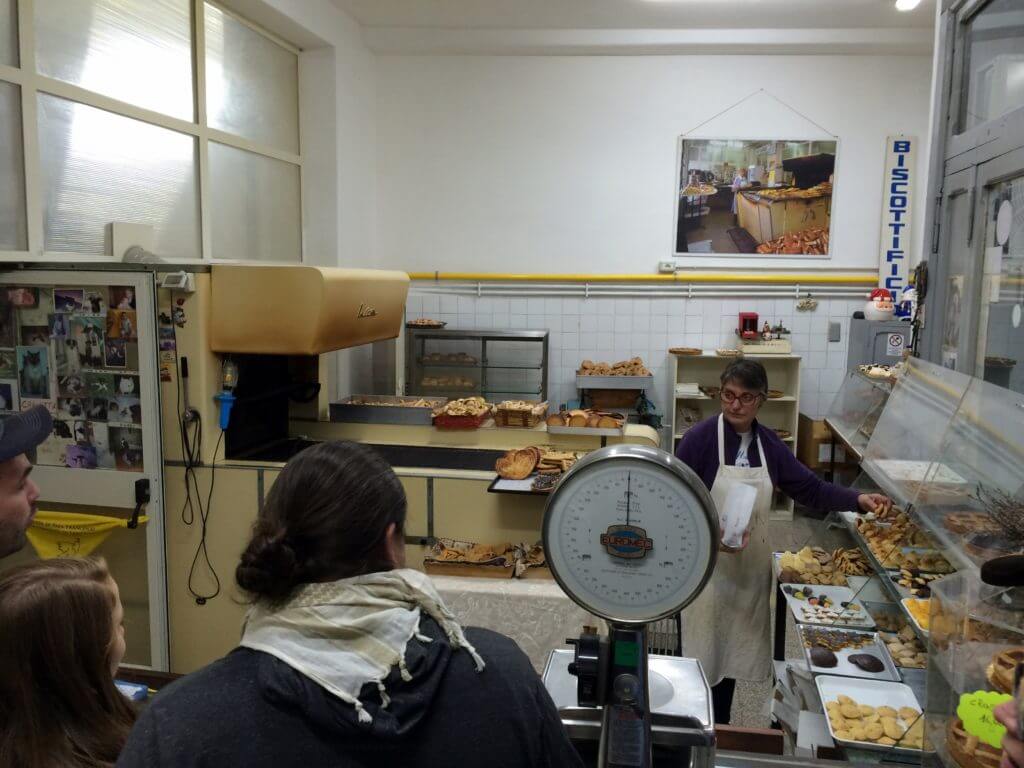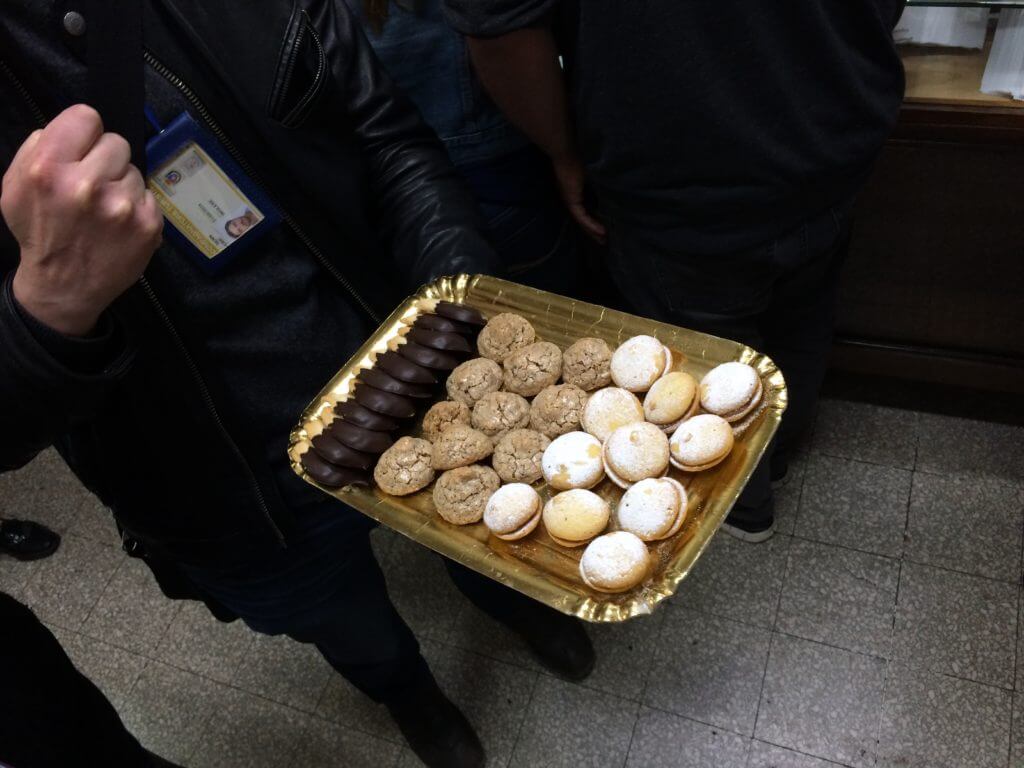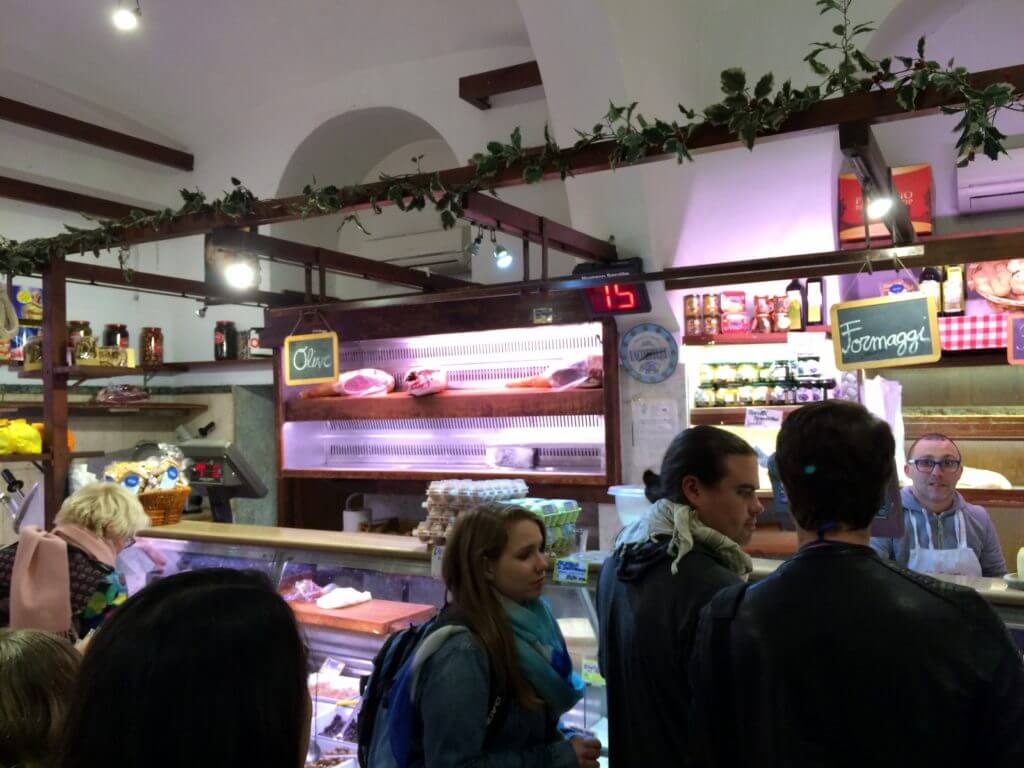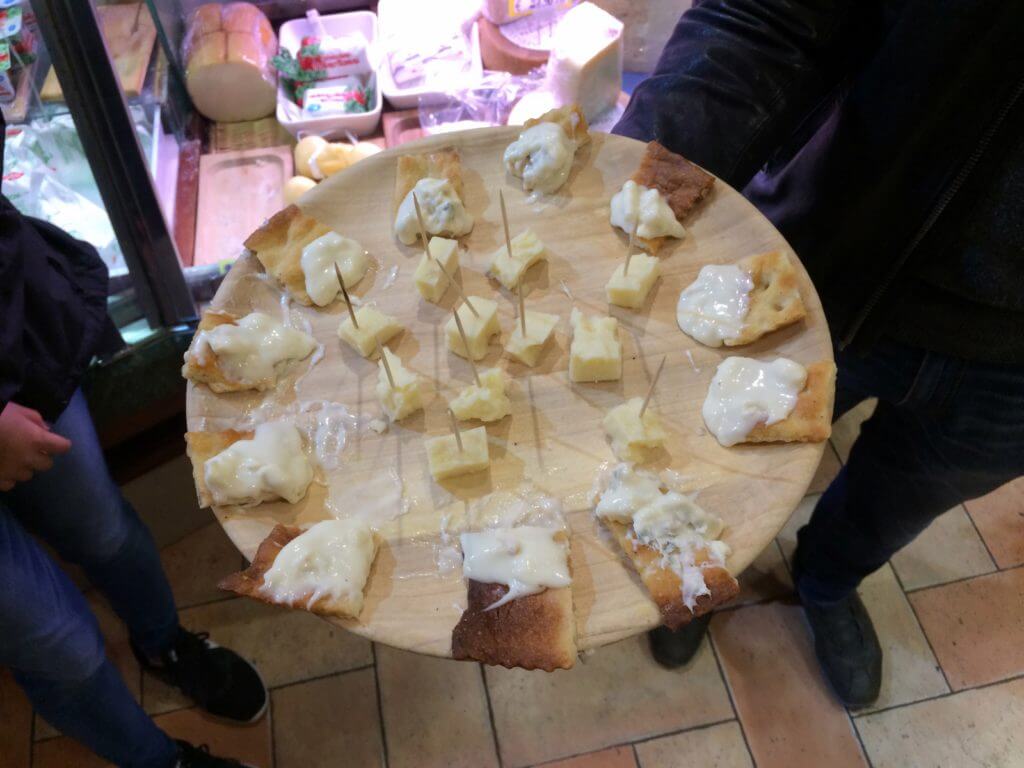 Trastevere is such a dreamy neighborhood. The next time we go to Rome, we plan to stay in this area and spend lots of time exploring (and eating!) there.
The Trevi Fountain (at Night)
On our way back to the hotel after the food tour, we stopped by the Trevi Fountain to see it at night. It is so beautiful all lit up! It was also much less crowded than when we had visited during the day the previous afternoon. Click over to this post to read more about the Trevi Fountain and our experience there.
Villa Borghese Park
For the third and final morning in Rome, we decided to do something a little more low-key and walk around the Villa Borghese Park. There wasn't much to see at the park itself, but the view of the city from the park was gorgeous!
Final Espresso
Then we started doing all of our "lasts" in Italy. We had been in Italy for three weeks at that point, so we were sad to say goodbye to many things, one of those being a really good espresso.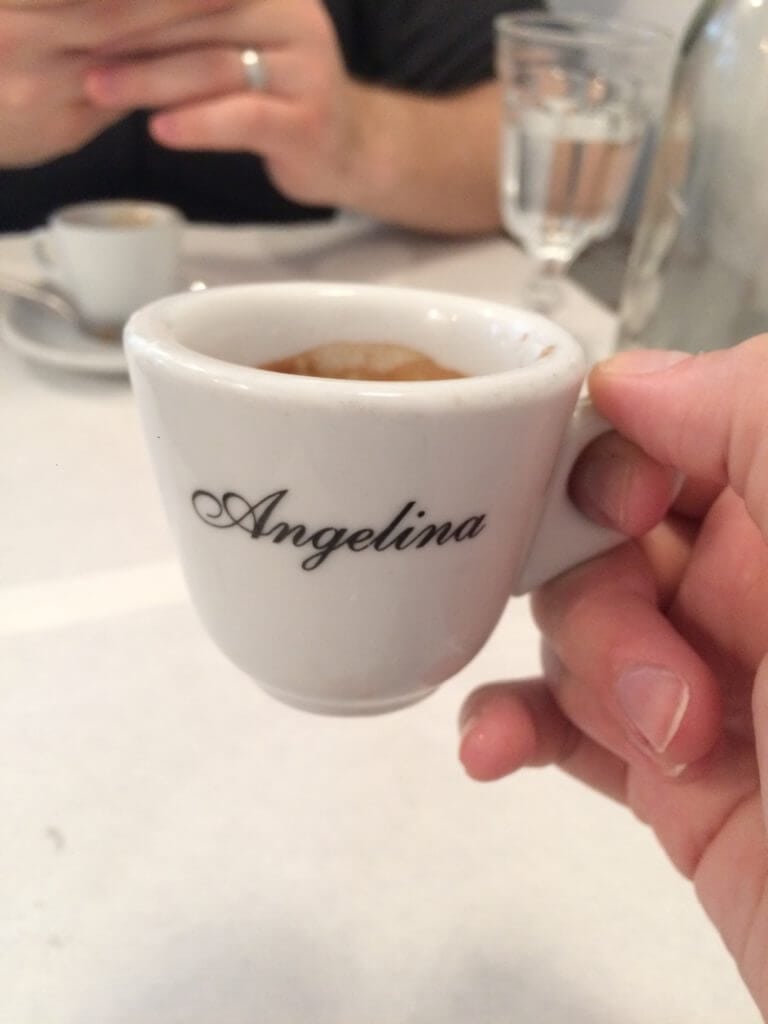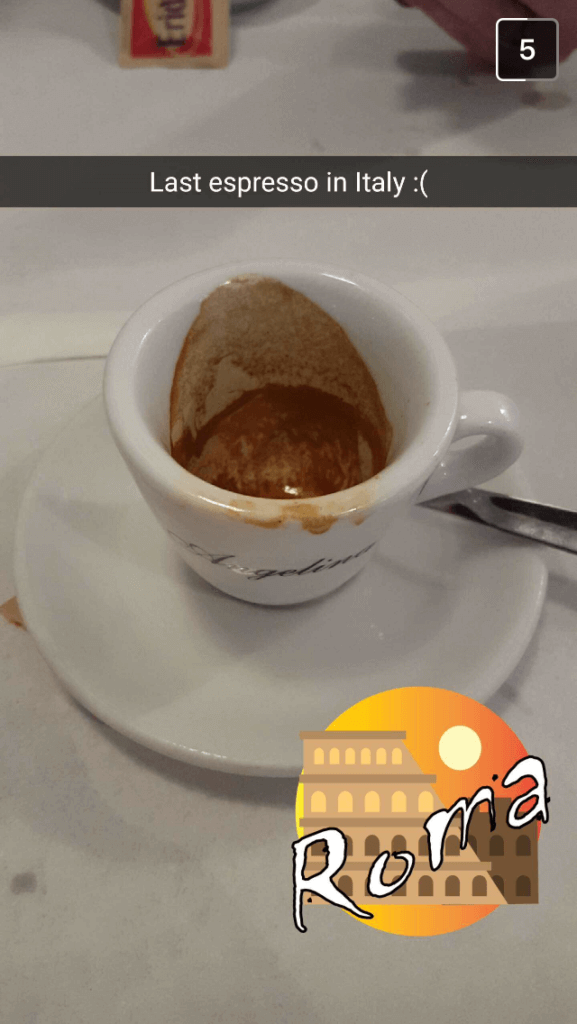 We also snuck in a final gelato stop at some point that afternoon.
Walks of Italy Crypts, Bones & 

Catacombs

: Underground 

Tour

 of 

Rome
At the last-minute, we decided to add in yet another group tour to round out our experience in Rome. We had heard someone on our previous day's tour of the Vatican Museum talk about the Walks of Italy Crypts & Catacombs Tour and how amazing it was, so we decided to book our spots. It was a fabulous and really educational tour! I was a little concerned it would be too creepy for me, and while it definitely had a tiny spooky element, that was overshadowed by the interesting stories and history shared by our guide. One of the most fascinating stops was beneath the Basilica of San Clemente, where you can see literal layers of history (including a street from 1st century AD), going further back in time as you continue to descend down into the site – our guide kept calling this a historical lasagna which I think is a pretty accurate description! Photos were not allowed in any of the crypts or basilicas that we visited, so I have no photos to share here. This tour's primary stops are the Capuchin Crypt (aka 'The Bone Chapel') and Basilica of San Clemente.
Spirito di Vino – Final Meal
For our final evening in Rome (and our final evening for our entire 2.5 month Europe backpacking trip!), we decided to bid farewell to Europe by returning to the restaurant above the wine cellar we had been to the night before on our food tour. I knew I specifically wanted to have some more of the Nero d'Avola wine we had on the tour, but we also wanted to try some more food items on their menu. We each ordered our final plates of fresh pasta and a bottle of that wine to share. Then we finished off our meal with wonderful desserts and a great conversation with the owners of the restaurant. What made this final visit extra special was that they sent us off with a bottle of that wine to take home with us completely free! Definitely plan to go to dinner at Spirito di Vino while you are in Rome. We cannot recommend it enough!
Time to Go Home!
And, just like that, it was time to go back to good ol' Texas. I can't fully explain to you the mixed feelings I had the next morning as we headed to the airport in the early morning hours. We had just finished a  two and a half month tour of much of Europe, a complete dream of a trip that I know we more than likely will never be able to do again. The freedom we had to explore and jump onto trains and learn about new cultures and meet new people without any other commitments was an experience that I will never, ever forget. At the same time, we were very excited to get back home, see our loved ones (and our very missed fur baby!), and settle back into a routine.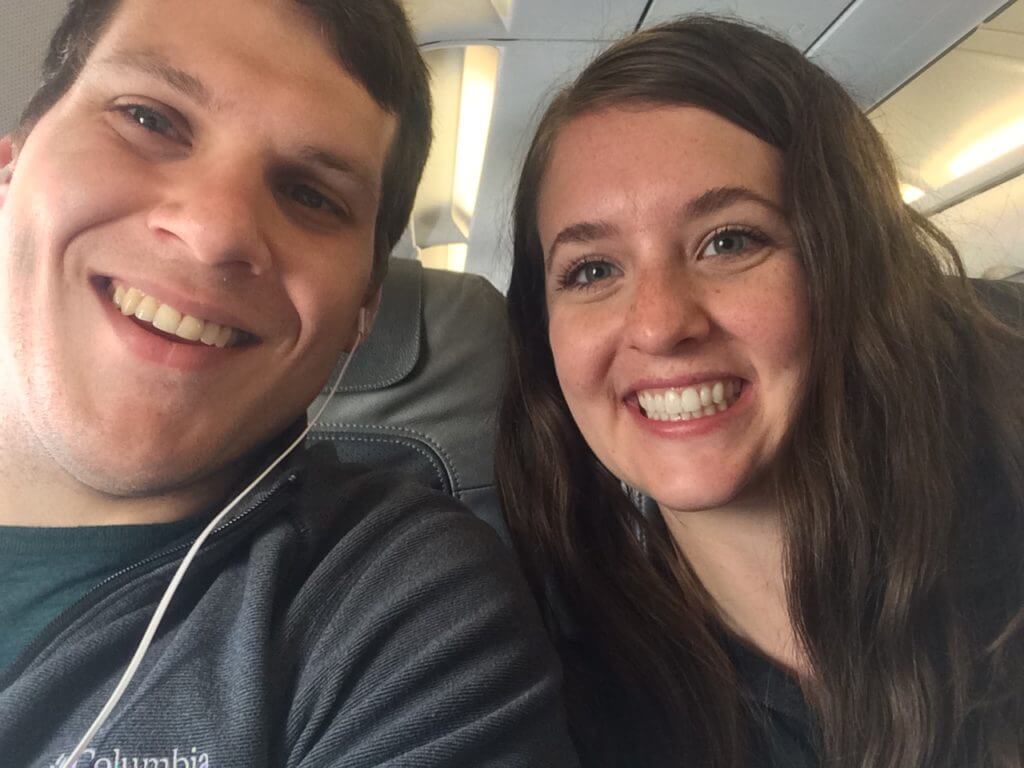 While this post closes out my official travel guides and recaps of our time in each city we visited on this trip, I still have several related posts that I'd like to share such as tips and tricks, feelings about certain places, how we were able to manage doing a trip like this, and more, so expect more of that type of post on the blog during 2018.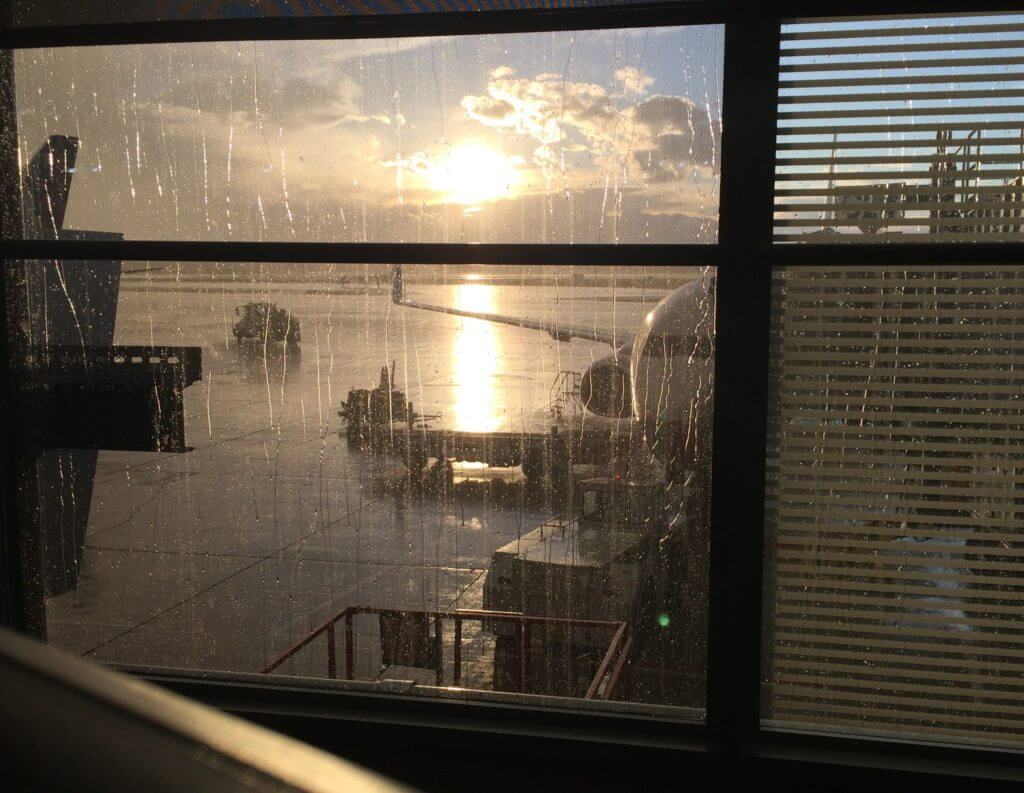 And, with that, we said Ciao! to Italy and all of Europe, at least for a little while. 🙂
Our time in Italy was part of a 2.5 month trip across Western Europe.  Click here to check out all of my posts from this adventure!
Like it? Pin it!

Other Italy posts:
{Thanks for reading! Want to know a little more about me? I'm a CPA learning how to balance a career with frequent travel while planting roots at home in Austin, TX. When I'm not exploring my home city with my husband Daniel or cuddling with our chubby orange cat Banana, I'm probably planning, packing, traveling to, or daydreaming about our next adventure. After all, my travel mug collection is never complete. If you have wanderlust too, be sure to follow me on Instagram (and InstaStories!), Pinterest, and Facebook, or subscribe to my blog!}